Creema Co., Ltd. (Head Office: Shibuya-ku, Tokyo, President: Kotaro Marubayashi), which operates the handmade marketplace "Creema", will collaborate with Aomori City to hold the "Aomori Nebuta Festival ×Creema Upcycling Project" in collaboration with the "Aomori Nebuta Festival" to create new products using discarded "Nebuta" washi paper. Along with this, we will start accepting applications for creators to create original upcycled works from today, July 6 (Thursday).
・Special site: https://www.creema.jp/event/aomori-nebuta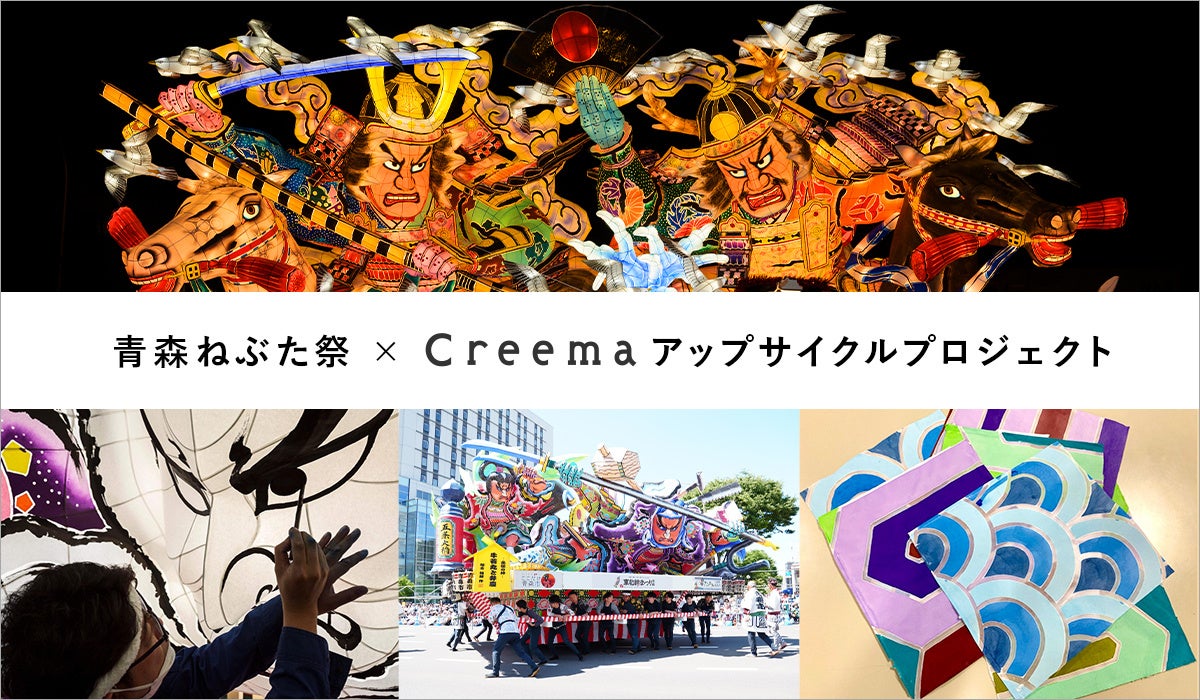 Call for upcycled works using Japanese paper that is the waste material of the brave "Nebuta" that colors the town of the Aomori Nebuta Festival, one of the three major festivals in the Tohoku region
The Aomori Nebuta Festival is one of the three major festivals in the Tohoku region held every August in Aomori City, and is a traditional festival that was designated as an Important Intangible Folk Cultural Property of Japan in 1980. Every year, more than 20 large Nebuta parade through the city, attracting more than 2 million people. The large Nebuta used at the festival is elaborately crafted by craftsmen called Nebuta masters over a period of one year, and its size, including the pedestal, is about 9 meters wide, 7 meters deep, 5 meters high, and weighs about 4 tons. This colorful nebuta is completed by assembling a wooden square timber, making a framework with wire or thread, attaching Japanese paper on top of the electric decoration, coloring it with ink, paraffin, and dye, and drawing a pattern.
In this way, Nebuta is made with time and effort, but after the festival that is held for six days, everything except for the ones that are taken back is dismantled and disposed of. This time, we are looking for creators who will create new works using such discarded Nebuta Japanese paper as a material.
Convey the charm of "Nebuta" from a new perspective through scrap materials. A new project that sustainably connects traditional events to the future
Creamer has been working with local governments and companies across Japan to solve social issues through various manufacturing and co-create local communities. In this project, creators will add new value to Nebuta waste materials with reliable technology and creativity, transform them into items that can be used on a daily basis, and sell them on "Creema" to reach even more people. The completed works will be sold online exclusively for Creema, widely disseminated through special pages, blog posts, SNS, etc., and are scheduled to be unveiled at the Japan's largest creator festivals, "Handmade in Japan Festival (Tokyo Big Sight)" and "Aomori Nebuta Festival" to be held next year.
Through this initiative, we aim to help solve the problem of waste disposal and the lack of successors to Nebuta masters, which require high skills, and to sustainably pass on the traditional festival to the future.
Creema will continue to utilize Creema's platform platform, communication capabilities, and know-how in collaboration with local governments that it has cultivated so far to work on "regional co-creation and solving social issues through manufacturing."
Comment from Aomori City, Aomori Prefecture Mayor Hideki Nishi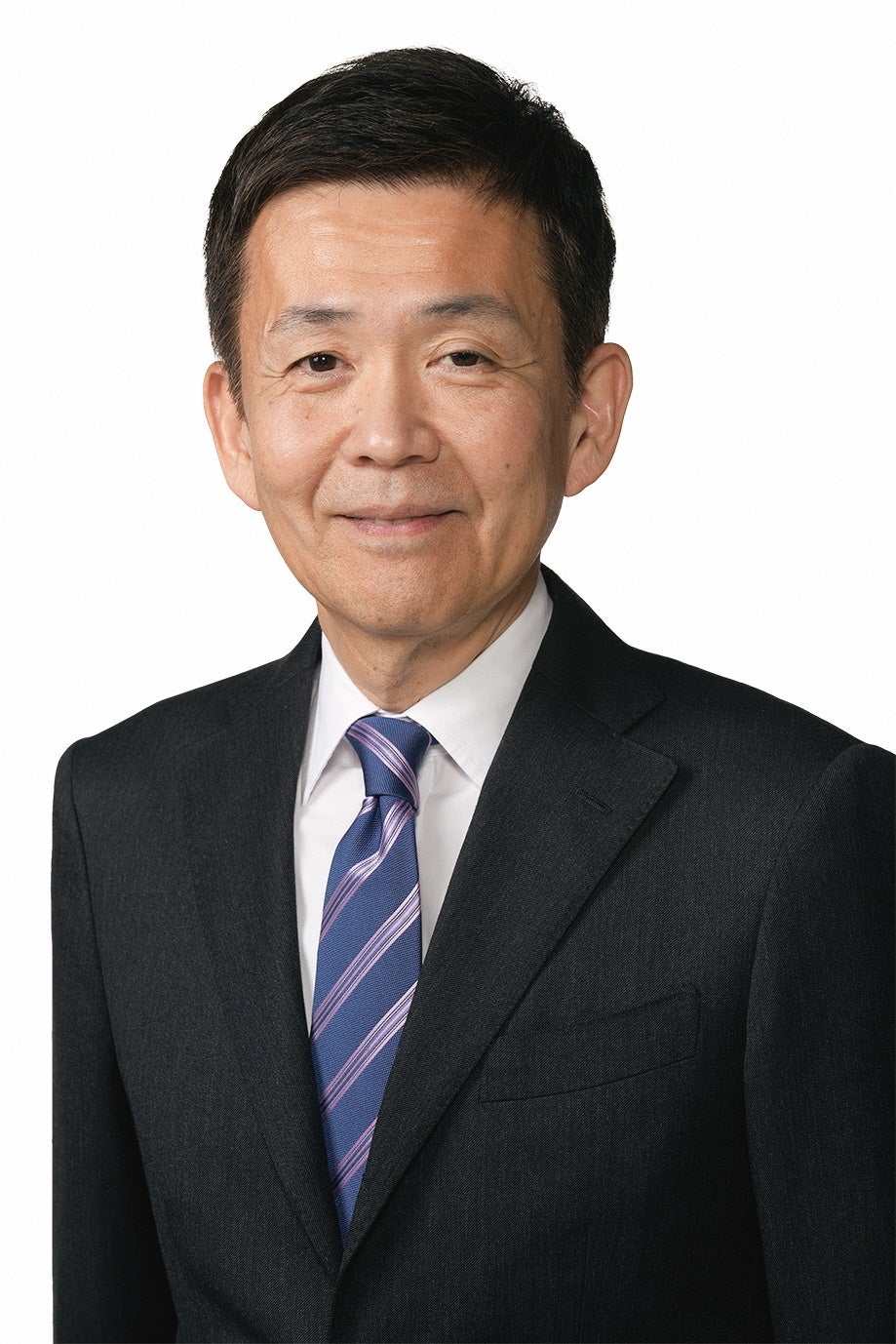 This time, we received a proposal from Creema and provided various resources as a city to start the "Aomori Nebuta Festival ×Creema Upcycling Project". Using "Nebuta" washi paper that impatient the hot summer of Aomori, we are working on the production and upcycling of new craft works, and through these works, we aim to once again convey the charm of Nebuta and the charm of Aomori City to the whole country and the world.
We are very much looking forward to the creation of wonderful value by breathing new life into Nebuta washi and creating new value for craft artists and creators. We look forward to receiving wonderful proposals from many people.
What is the Aomori Nebuta Festival?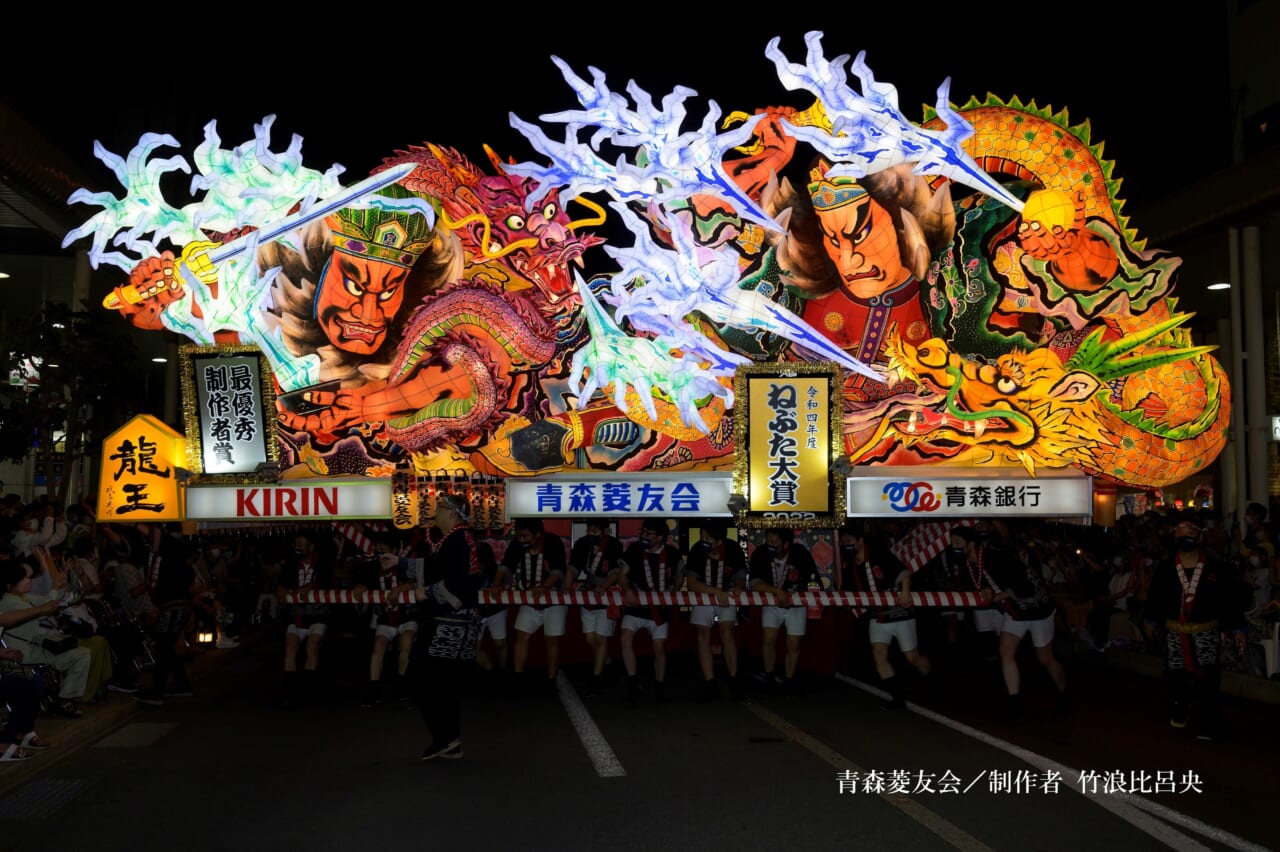 The Aomori Nebuta Festival, one of the three major festivals in the Tohoku region, was designated as an Important Intangible Folk Cultural Property of Japan in 1980. There are various theories about the origin, and one theory is that the "Tanabata Festival" that came from China in the Nara period and the custom of driving away disasters called "sleep flow" were customary.
Every year on August 2~7, more than 2 million people come out as a summer tradition in which more than 20 large Nebuta parade through Aomori City with the wild dance of jumping dancers to the sound of Nebuta Bashi.
Aomori Nebuta Festival ×Creema Upcycling Project Application Outline
Eligibility: Creema registered creators who have confirmed and agreed to the contents described on the special site
Recruitment content: Original work using discarded Nebuta Japanese paper
Entry period: Until Sunday, July 30, 2023 *Please check the special website for details.
Special Website: https://www.creema.jp/event/aomori-nebuta
< Image of provided material >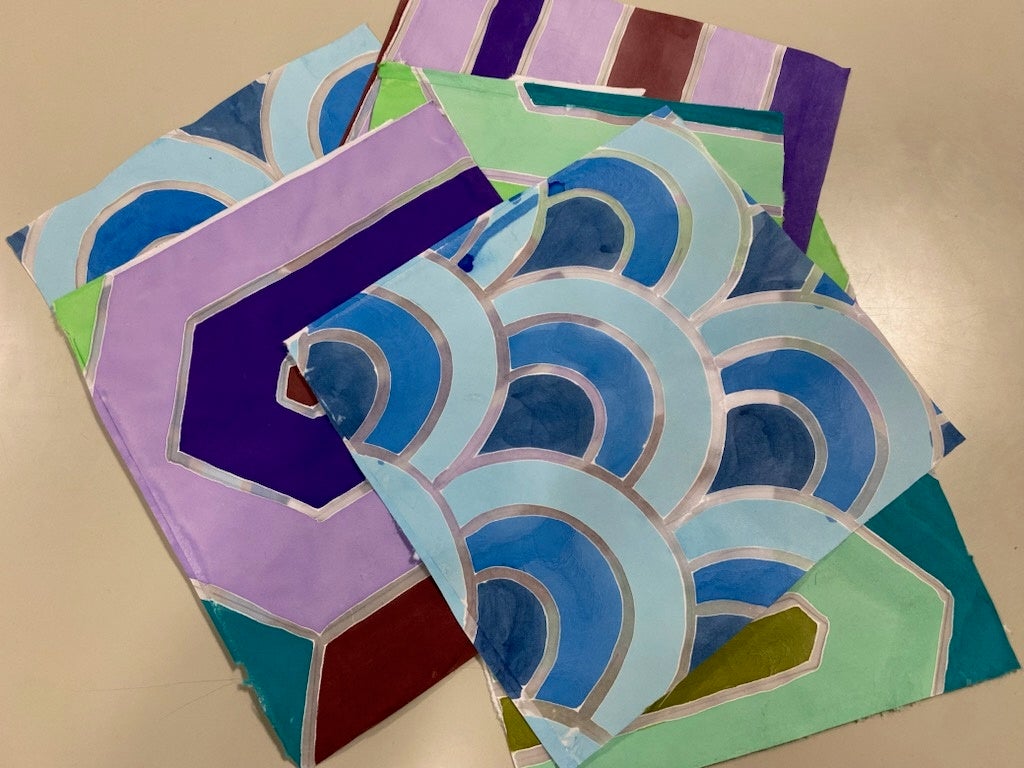 Aomori Nebuta Festival "Nebuta" Japanese paper
Washi paper is patterned and colored with ink, paraffin, dyes, and water-based pigments. In order to cut what was glued to the wire, the size is about A4 size (210mm × 297mm).
* Sizes vary in size.
* The color cannot be specified.
*The image is for illustrative purposes only.
Organizer: Creamer Cooperation: Aomori City, Aomori Nebuta Festival Executive Committee Secretariat
Creema is a CtoC marketplace where creators and consumers nationwide who are engaged in creative activities can buy and sell original works directly online. The service was launched in 2010 with the aim of "establishing a fair and new huge economic zone where truly good things are not buried." Currently, more than 16 million original works by approximately 250,000 creators are exhibited, and the total circulation amount is about 17 billion yen, driving the expansion of the market as the largest handmade marketplace* in Japan.
In addition to online, we are also promoting initiatives that allow consumers to purchase creators' works in real life, such as the large-scale event "Handmade in Japan Fes < https://hmj-fes.jp/ >" at Tokyo Big Sight and the outdoor music and craft festival "Creema YAMABIKO FES". We are committed to fostering a Japan craft culture. https://www.creema.jp/
* Total distribution value (total transaction amount) and sales amount in domestic handmade marketplace service, April 2022 to March 2023, according to our research
Creamer's efforts to solve regional co-creation and social issues through manufacturing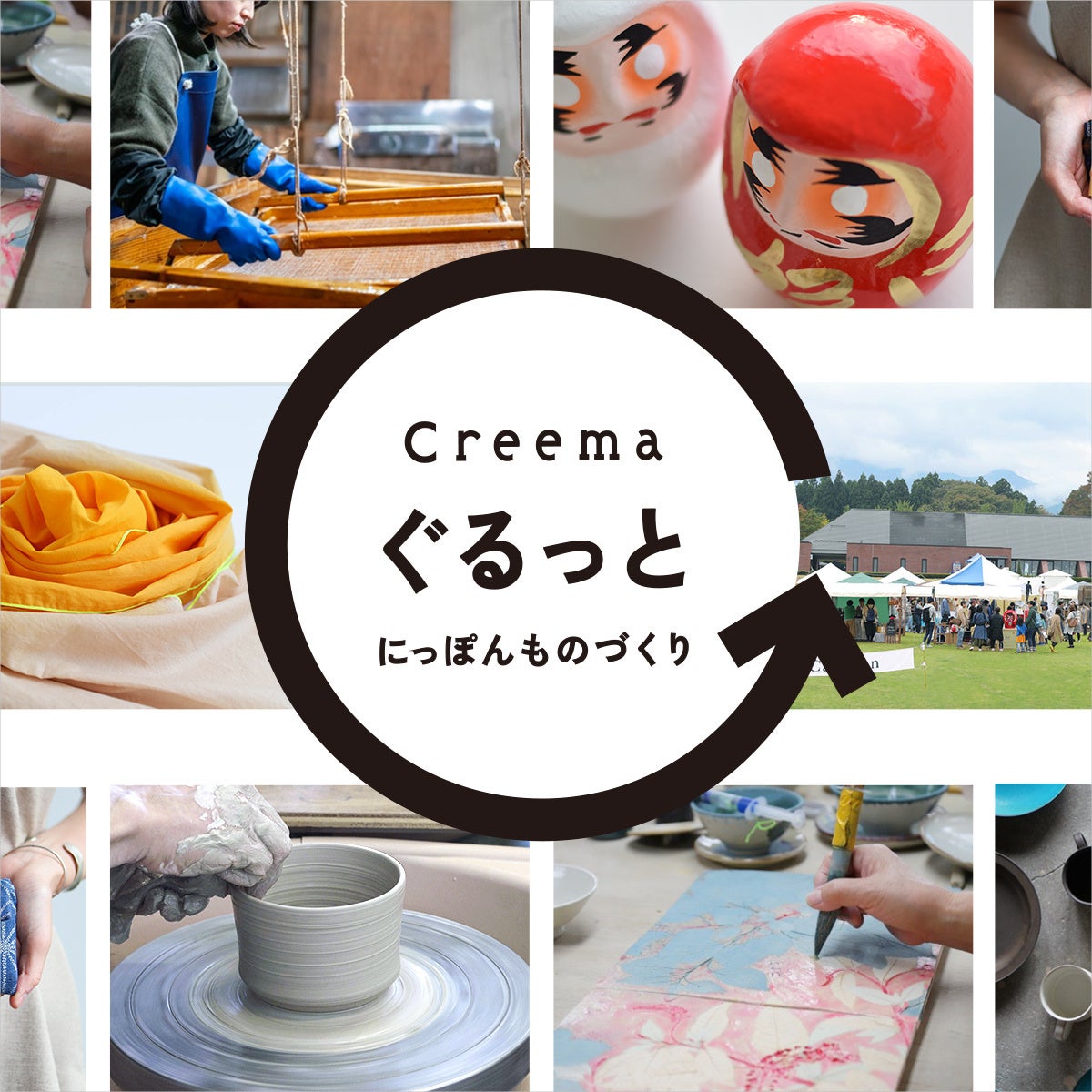 Creama is developing a creator empowerment business that supports creator activities in multiple ways, such as holding craft events in Japan and overseas, the crowdfunding service "Creema SPRINGS" specializing in creators' creative activities, and the lesson video platform "FANTIST" centered on the handmade marketplace "Creema".
While developing these services, we have witnessed with our own eyes various issues related to manufacturing, and since 2016, we have been working with local governments and organizations nationwide to expand sales channels for traditional crafts and local products, develop products, industry-academia collaboration, support for migration, and hold town revitalization events to co-create local communities and solve social issues through manufacturing unique to Creama.
・Special site "Creema Grutto Nippon Monozukuri": https://lp.creema.jp/nippon-craft
Trade name: Creamer Corporation
Address: Sumitomo Fudosan Harajuku Building 7-8F, 2-34-17 Jingumae, Shibuya-ku, Tokyo
Representative: President Kotaro Marubayashi
Capital: 1,079 million yen (including capital reserve, as of the end of February 2023)
Employees: 105 (as of the end of February 2023)
Business: Creator Empowerment Business
・Handmade Marketplace: Creema
・Events: Handmade in Japan Fes (Tokyo Big Sight), Creema YAMABIKO FES (Gotemba, Yurun Park Tamaho), etc.
・Video lesson platform: FANTIST
・Crowdfunding: Creema SPRINGS
・Alliance: Regional revitalization, PR support services, etc.