July 6, 2015 We visited Koichiro Sato, who is demonstrating his production at Aoyama Square.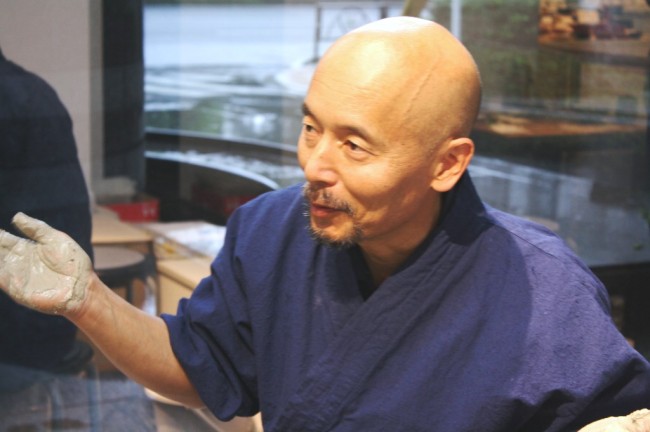 Koichiro Sato, Anno Kiln
I was explaining Mino yaki while having fun talking with customers who came to see the production demonstration.
Four of the production demonstrations were made: a teacup, a tea bowl, a plate, and a vase. Each of them has its own characteristics, and it seems that it is difficult to make a particularly flat plate.
Mino ware is polished because it is made every day.
Mino ware does not suddenly get better on a certain day, but it seems that it is difficult to notice the change by oneself because it changes gradually.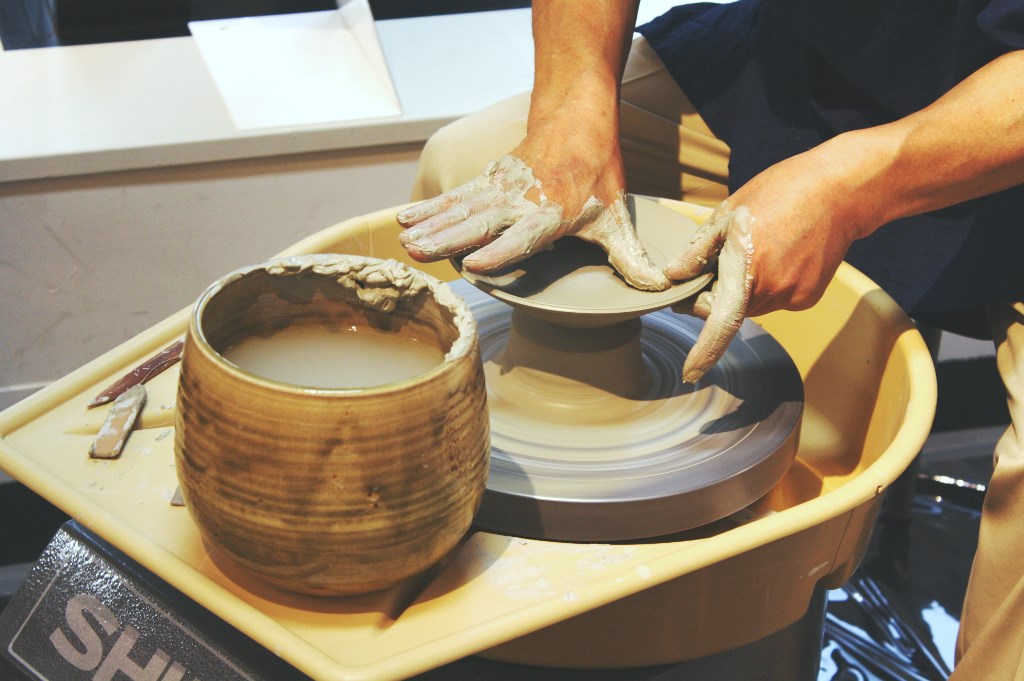 I think this is not limited to Mino ware, but there is also "talent" in pottery. However, you cannot make 50 or 100 things of the same shape alone.
For example, if you try to make a cup of the same shape, it will be depending on the person, but anyone can do it if you continue to make it every day for two years. "Making the same shape" requires a knack not only for making shapes but also for how to bake, and it takes about that to learn it.
In my case, when I saw what I made 10 years later eight years ago, I finally came to think that I was able to become a full-fledged person. However, when I saw what I made 10 years ago after 20 years, I thought again, "No, ten years ago it was still a long way ago" (laughs)
And after another 30 years, I thought, "Oh, what was 10 years ago was still young," and I was able to make things that I couldn't make in the past, and I began to think again that the pottery technology would be refined as I piled up over the years.
The difficulties in ceramics are design and price
It may be different from person to person, but the most difficult thing I find is design and price.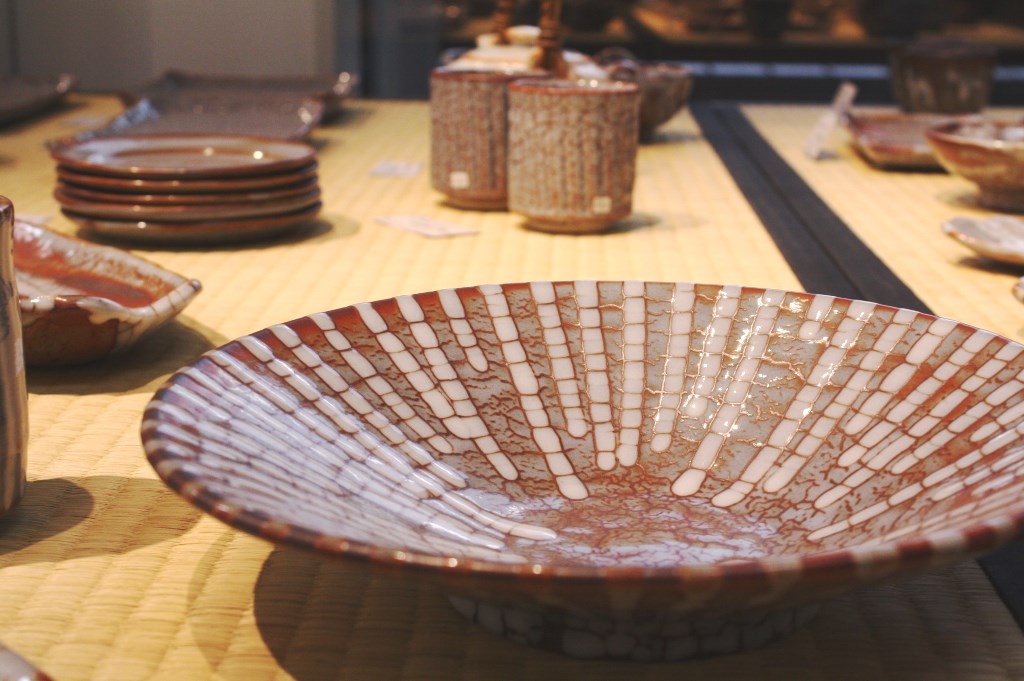 Once you decide what kind of shape to make, you can make it as you imagined, but it is difficult to think about what kind of shape. This is not something that can be done if you gain experience.
The rest is the price.
It is not as simple as calculating from the time spent and the cost of raw materials, but it is necessary to make subjective judgments such as having a wonderful thing when I bake it, so even if I have an eye to see ceramics, I always wonder if it is good at this price.
Talent and taste don't always match up.
Mr. Sato has been teaching ceramics in elementary school for 20 years.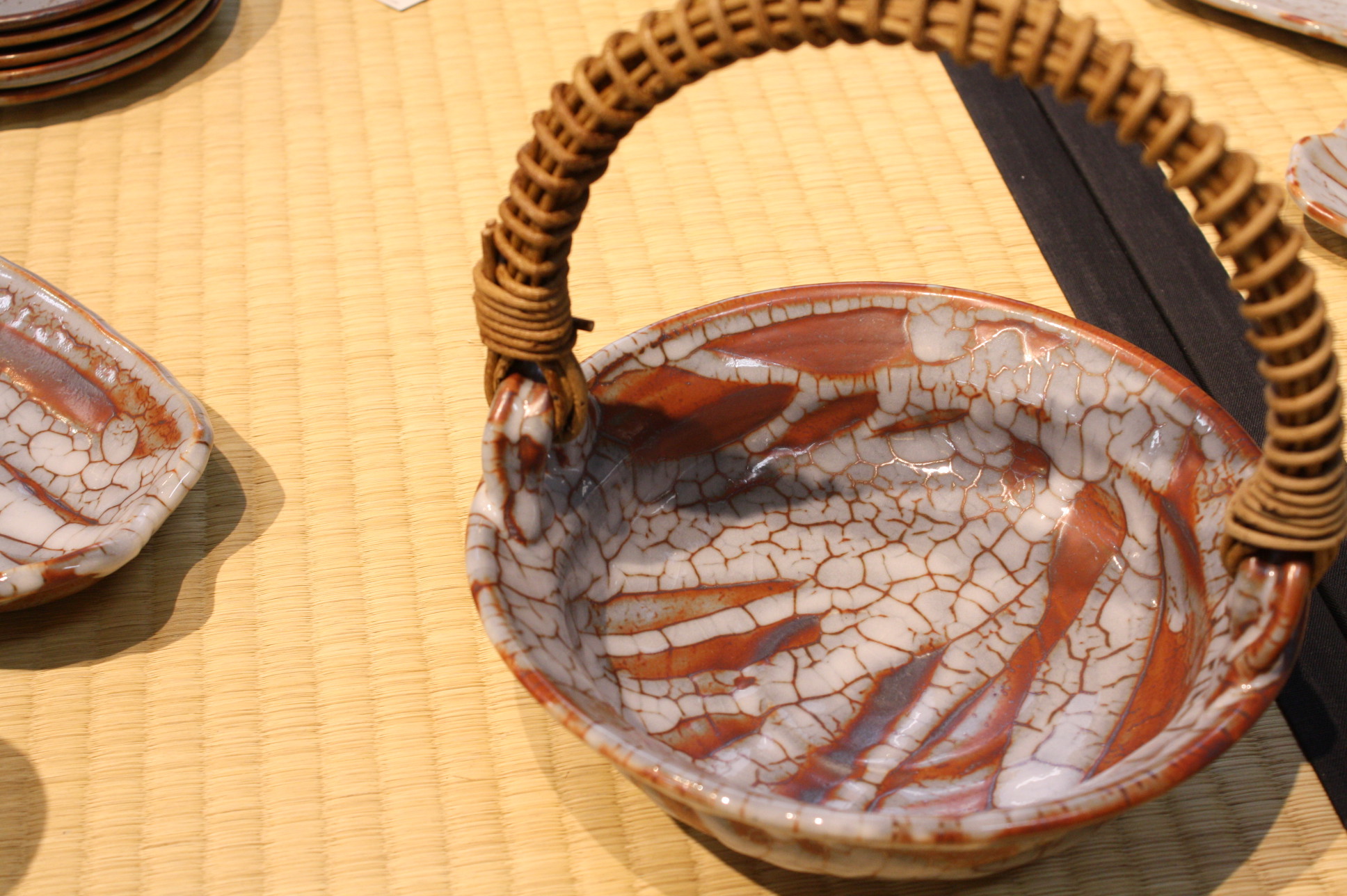 I have been teaching ceramics in elementary school for 20 years to get to know Mino ware. 3 hours at a time.
Because I am an elementary school student, there are many children who do pottery for the first time. I teach about 700 to 800 people a year, and I was surprised that there are about five children who feel "sculptive talent".
Even though it is my first time, I make shapes that are considered difficult in ceramics very easily, so I think that if such a child aspire to become a ceramic artist in the future, he will surely be a person who produces more and more wonderful works, but since I go to that school only once, I can not tell him that he has "talent".
However, even if there is a "talent", it will not continue unless the child actually likes ceramics. In that case, even if you are "clumsy", you will be more successful as a potter who likes ceramics and can continue for a long time.
There are actually many clumsy potters (laughs)
a work with a good view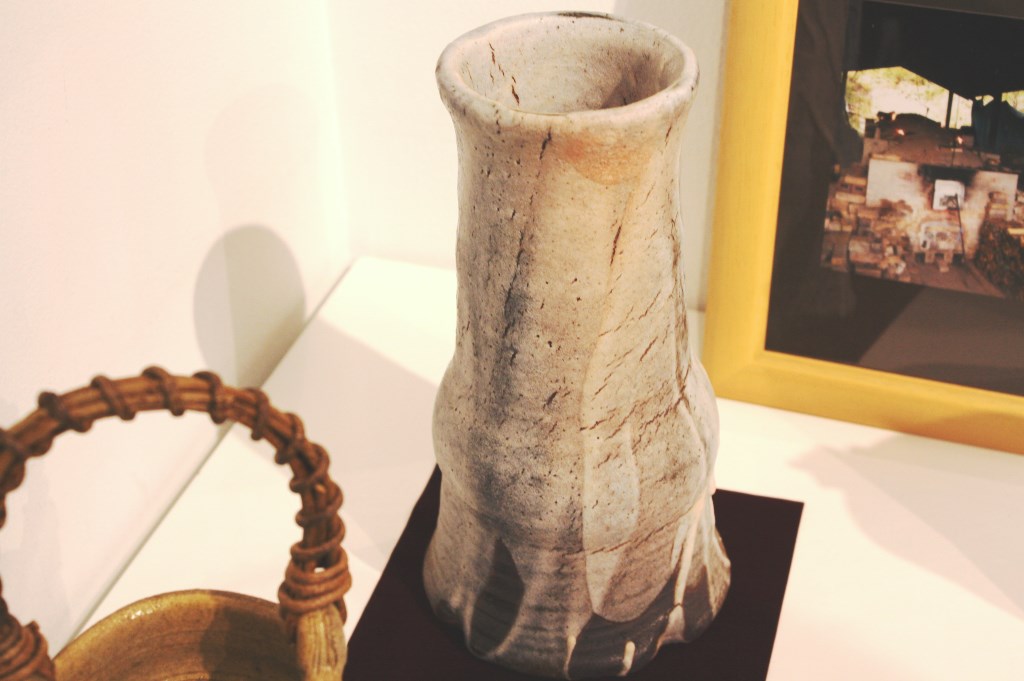 According to Mr. Sato, "beautiful ceramics" are "works with good scenery". In the case of this work, scarlet is out, and the plum flower skin (kaiwa) appears in some places.
Manga is published
Mr. Sato's acquaintance seems to be a cartoonist, and Mr. Sato appears in this cartoon. It is a wonderful picture that captures Mr. Sato's characteristics.
A gem of attention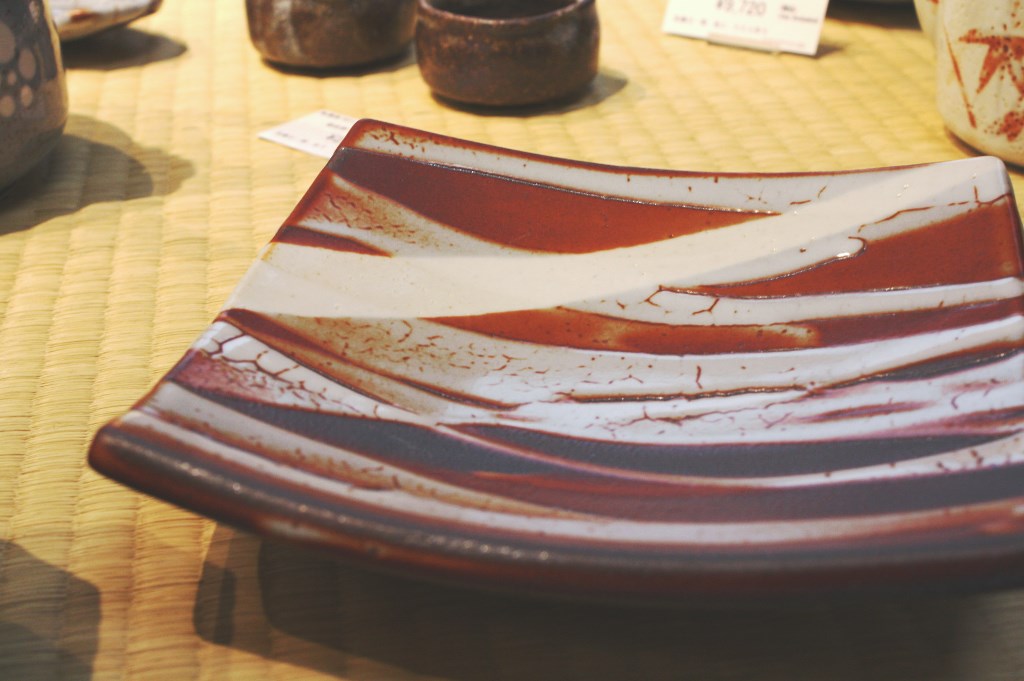 This plate was very ingenious in coloring, and it was enthusiastically explained to those who came to see the production demonstration.
Pottery is deep.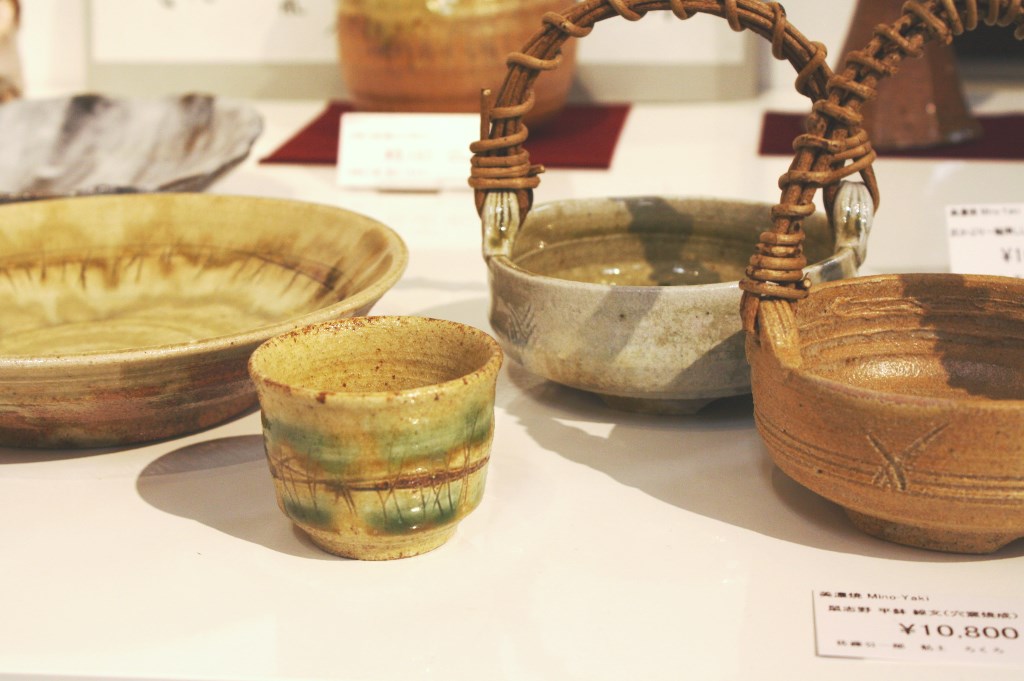 These four pieces are baked using the same soil and the same glaze .
Only the teacup in the foreground spent 36 hours baking in a gas kiln, and beautiful greenery came out.
The three in the back were baked five day and night in a wood-fired kiln. It is very interesting that the color that comes out depending on where you put it in the kiln.
There is no correct answer to pottery, but as you continue to make it, the range that can be made will expand. As long as my body moves, I go to the Nagara River in summer to hang ayu, and at other times I do pottery, both of which are part of my life.
Click here for Mino ware
http://kougeihin.jp/item/0406/