Ginza Tsutaya Bookstore (GINZA SIX 6F, Chuo-ku, Tokyo) held an exhibition entitled "Good Things and Good Travel." In addition to the work of photographer Yuki Ogiwa, we will exhibit and sell the first collaboration work with the fashion brand "NoirFr", a traditional craft that Yuki Ogiwa met on his journey. The period is from Sunday, December 26, 2021 to Sunday, January 30, 2022.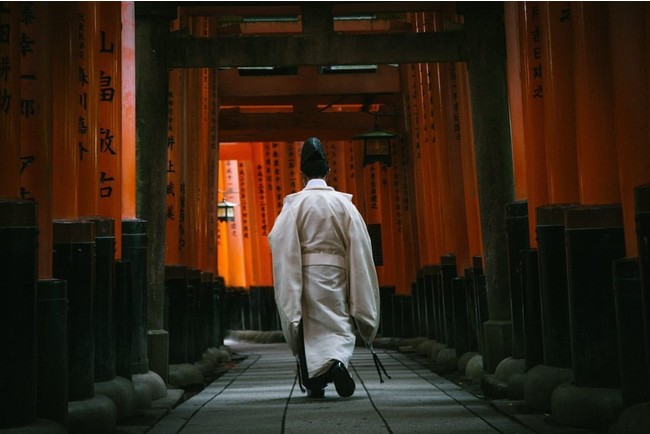 Yuki Ogiwa Early morning shrine 2017
Photographer Yuki Ogiwa started his activities in 2015 with "Travel Force".
Under the main theme of this activity, "Travel continues in search of beautiful things", we have continued to disseminate information in a variety of ways, such as collaboration with traditional crafts and fashion, mainly photography.
Yuki Oggawa says, "Landscape photography, traditional crafts, fashion, etc. that have been taken so far are all different, and there is no reason to be attracted, I want to continue to express our unique worldview that diverged from the categorized world."
In this exhibition, focusing on japan and expressing "beautiful things" in various forms while interweaving traditional crafts and fashion, including photos of the scenery that Ogiwa Yuki encountered while traveling around the country, with the keyword "a trip to look back only now".
In addition to 11 new photographic works that will be exhibited for the first time at this exhibition, as a new attempt, we created a collaboration work "landscarf" with the fashion brand "NoirFr" for this exhibition.
The above products will be exhibited and sold exclusively at Ginza Tsutaya Bookstore.
In addition, we will sell special products found by Yuki Ogiwa during their travels, produced by four craftsmen from all over the country.
Speakers finished with Nagiso potter's potter's boxwork, corsages made of Hakata-ori textiles, orisuru netsuke, etc. will be gathered in this exhibition.
Please take this opportunity to enjoy a new world that is unique to Yuki Ogawa, which is not just a photo exhibition, but creates a colorful and rich future journey for the viewer.
Special page|https://store.tsite.jp/ginza/blog/travel/23964-1013491217.html

Yuki Ogawa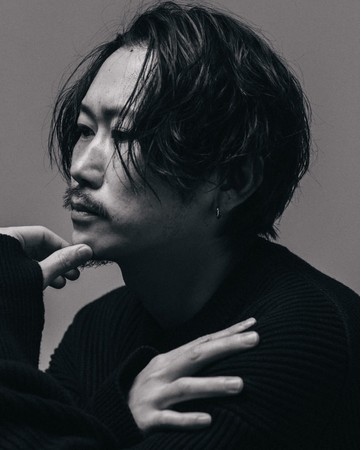 Born in Shizuoka Prefecture in 1986. He has been interested in drawing since childhood, and began studying graphic design and photography as a teenager.
He became independent as a freelance photographer in 2009. After working in various works such as magazines and advertisements mainly in Tokyo, he started activities of "Travel Force" in 2015 to convey his true "love".
Through photography of traditional crafts and fashion brands that he encountered while traveling in Japan and overseas regardless of genre, he continues to disseminate the good old Japanese heart to be known now and the shape of the future to be left in various ways, mainly photography.

Ogiwa Yuki works (all 11 types) Some introduction
Life with flowers 2017 370×446×16mm (framed)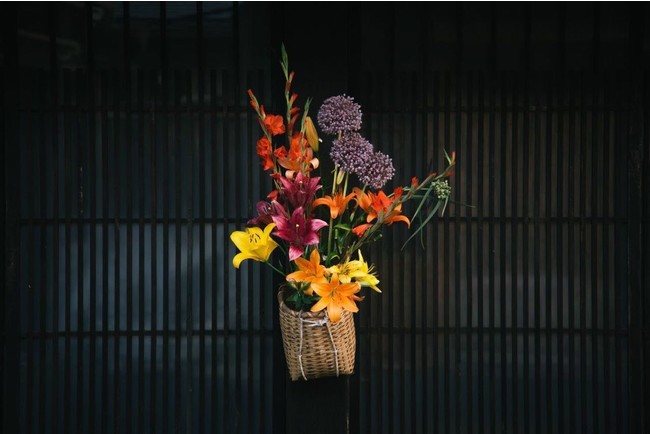 One snowy day 2016 446×370×16mm (framed)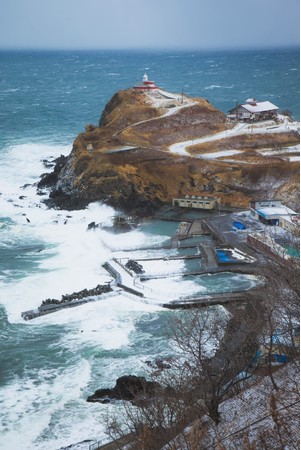 Hakata-ori 2018 401×310×16mm (Framed)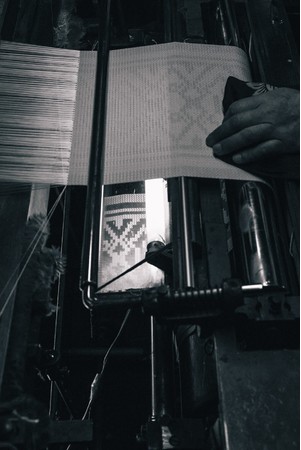 Specifications| Framed (forehead: black, cherry wood, wooden) / Printing method: Inkjet print / Paper: Soft gloss paper
No edition |
There is | sign
Delivery schedule | after the exhibition, handing over mid-February

Yuki Ogiwa × "NoirFr" collaboration item
Ginza Tsutaya Bookstore Limited Item "landscarf"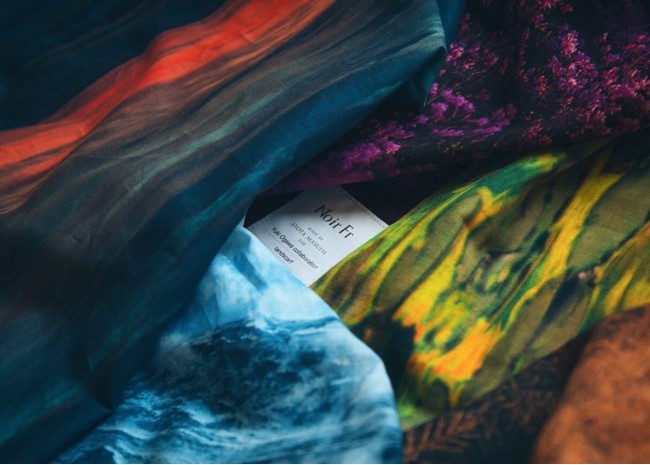 Photographer Yuki Ogiwa made a scarf of the colorful japanese seasons that he photographed while traveling in Japan.
This collaboration was born from the opposite idea of "incorporating photography into the world of clothes from the time I have continued to express clothes in the world of photography.".
Shota Masuda, a designer of the fashion brand NoirFr, created the production. From yuki Ogawa's photographic works, we select 5 points to make coordination gorgeous. In addition, in order to be able to travel together, we choose strong cotton and linen as materials, and in addition, we produce them by alloting them to bring out the vividness of each work. Therefore, each material distribution is different.
Price| 11,000 yen (tax included)
Specifications| all five
Benefits| With Ogagawa Yuki Original Postcard (Not For Sale)
When the delivery schedule | the upper limit of the planned number is reached, it is made-to-order production (delivered within 3 weeks from the order)
Product details|======== =
「NoirFr」
A fashion brand that started from 2010 Autumn/Winter.
The designer is Shota Masuda. Born in Nagasaki prefecture in 1989. The origin of the brand means "Noir Frere", french as a jet-black brother. It became a brand name because of the wish that it was an important clothes like the brother. Featuring a black-based design, the company pursues the creation of clothes that make people look beautiful and cool regardless of gender. Designers themselves design, pattern, and sew items other than T-shirts, and work with the idea of people who wear them carefully one by one.

Yuki Ogiwa Select Products
Kanekin Ogura Basin "Diffraction Speaker Ozo F-10-S01W"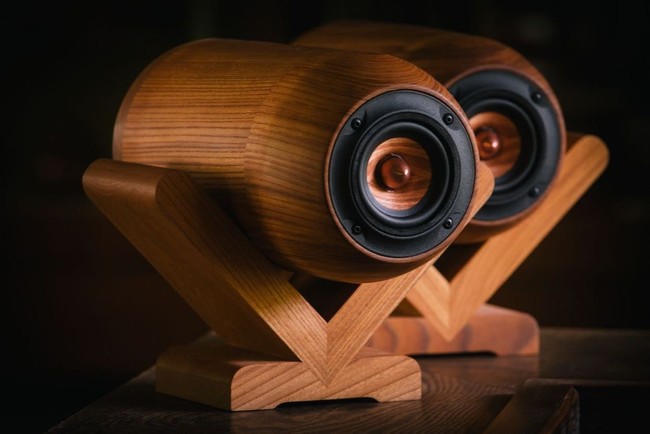 Kanekin Ogura Basin is located in the southwestern part of Nagano Prefecture, in the area called "Kijishi-no-Sato" in Nagiso Town. Kijishi is a craftsman who uses a potter's box to make woodwork such as plates and pots. Starting with the selection of raw wood, we handle all the processes of making one vessel. From traditional crafts created by making full use of potter's potter's techniques to wooden speakers that create a new music space, we have a variety of products that deliver convenience and richness to modern life. Please touch it directly and try to feel it. The warmth that wood brings will surely bring peace to your life.
Price| 198,000 yen (tax included)
Size | Diameter 21cm× length 40cm
Material |, oil finish
Order-made products | delivery schedule. It will be delivered in about 6 months after ordering.
Hakata-ori × CDK Corsage Ranunculus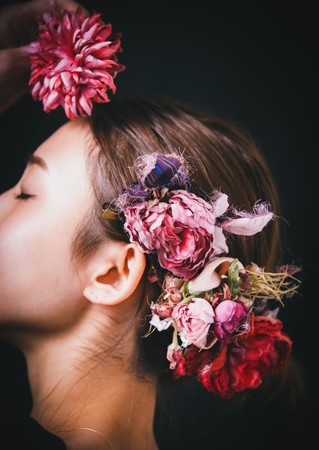 Corsage brand established in 2006. In addition to corsage production, we collaborate with many brands such as the Tokyo Collection and lease artists. The corsage produced by CDK Corsage carefully dyes and assembles the fine silk cut up, and the finished work is a beautiful work with a different expression and no one but the same.
"Hakata-ori × CDK Corsage Ranunculus" sold this time is a work in the center of the image, next to the woman's ear.
Price| 16,500 yen (tax included)
Size | about 90×120×40mm
Material| Silk (Hakata-ori), Polyester
HAKATA JAPAN "Hakata Ori Tsuru netsuke"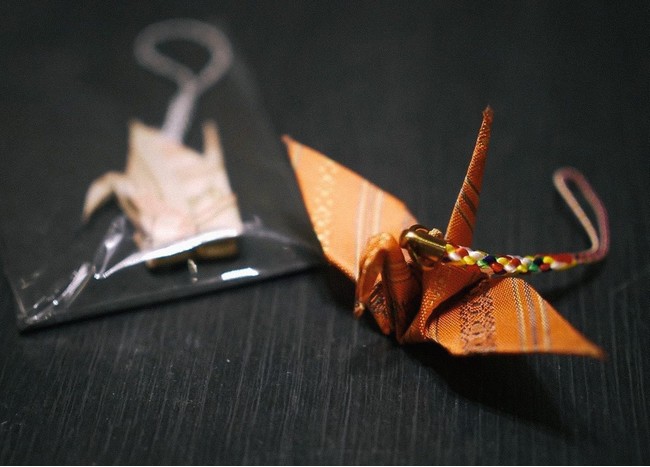 HAKATA JAPAN is a brand from Hakata proposed by the 1928 Yinghai Textile Factory. It started in New York in 2000. Hakata-ori, a traditional craft, has been passed down for 780 years since the Kamakura period, and the technology and design that developed as obi are Japanese silk fabrics that are proud of to the world. We propose original fashion items and interiors at Made in JAPAN with various creators in accordance with modern lifestyles with this valuable material.
In addition, the representative pattern of Hakata-ori, "Hakata Presentation", contains the spirit of amulet and family prosperity, and accessories and vessels incorporating this pattern are also developed.
Price| 1,650 yen (tax included)
Size |10cm
Material| Silk
Sold at Ginza Tsutaya Bookstore store and online store
Storefront | From Sunday, December 26 to Sunday, January 30 10:30-22:30
Online Store | Sunday, December 26, 12:00pm-
https://store.tsite.jp/ginza/blog/travel/23964-1013491217.html

"Good Things and Good Travel" Exhibition
Period| From Sunday, December 26, 2021 to Sunday, January 30, 2022
Time|10:30-22:30
Venue | Ginza Tsutaya Bookstore Travel Office
Organized by | Ginza Tsutaya Bookstore
Contact us |03-3575-7755 (during business hours) / info.ginza@ccc.co.jp
Special page|https://store.tsite.jp/ginza/blog/travel/23964-1013491217.html
* If there is a change in the contents of the request for leave from the national or local governments in the future, the duration of the fair may change accordingly. If there is a change, we will inform you on the website of Ginza Tsutaya Bookstore, official SNS, etc. Please understand it beforehand.

Ginza Tsutaya Bookstore Travel
We propose a new way to enjoy a trip without relying on guidebooks. The concierge will introduce you to the concept of a unique journey through all cultures and art in the world, as well as real travel and local information. We have products that will allow you to travel with new inspiration and feel the journey wherever you are.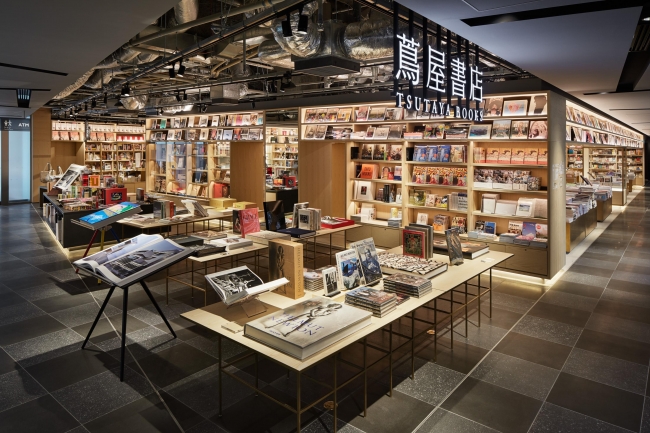 Through books, we connect art, Japanese culture, and life and propose "life with art".
Address| GINZA SIX 6F, 6-10-1 Ginza, Chuo-ku, Tokyo 104-0061
Phone|03-3575-7755
Please check the store website | business hours.
Homepage| https://store.tsite.jp/ginza/
Facebook|https://www.facebook.com/GINZA.TSUTAYABOOKS/?ref=bookmarks
Twitter|https://twitter.com/GINZA_TSUTAYA
Instagram|https://www.instagram.com/ginza_tsutayabooks/

We are a planning group that conducts art-related businesses within the planning company Culture Convenience Club Co., Ltd. Through "proposals for a life with art," we want to make art closer to us, make someone's life happier, and contribute to creating a better society. We propose plans and proposals based on knowledge cultivated through many years of business experience, such as store planning, art media, product development and event production, with a specialized approach.
https://www.ccc-artlab.jp/