KAYAC Co., Ltd. (Head Office: Kamakura City, Kanagawa Prefecture, Representative Director and CEO: Daisuke Yanagisawa, TSE Mothers: 3904), which operates smout, a matching service for promoting migration and related populations, today released the "Regional Service Media Chaos Map 2021 Edition", which summarizes services and media related to migration and settlement from related populations.
Features of "Regional Service Media Chaos Map 2021 Edition"
The number of service media and categories introduced compared to the 2020 edition is also about 1.5 times, and diversification is remarkable
The rise of "Tourism 2.0" services led by saunas and initiatives for a new "related population" that connects with the local community through food and tradition
3.2.1. Increase in the number of users and inquiries, with a keen eye on matching sites for vacant houses and business succession
URL : https://lab.smout.jp/map2021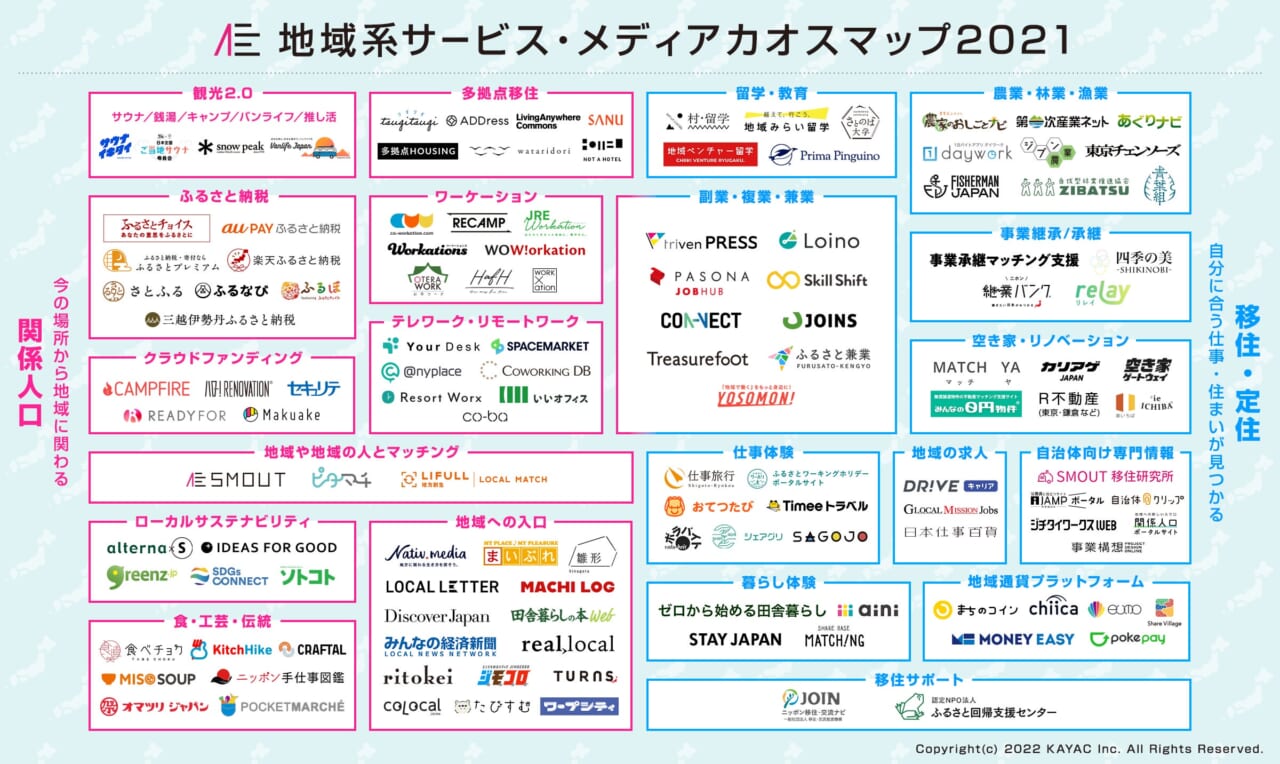 SMOUT general registrations continue to be 1.5 times year-on-year and regional numbers 1.3 times, continuing to interest the migrant and related populations
Corona disaster continued in 2021. The movement to make a point in the provinces and move to the provinces showed the spread further. The number of general registrants of SMOUT increased 1.5 times year-on-year to about 31,254 (as of the end of December 2021), and the area that uses SMOUT to promote related population development, migration and settlement has increased 1.3 times year-on-year, and 723 municipalities (as of the end of December 2021).
Smout has been creating chaos maps that summarize services and media for migration and settlement since the 2018 edition. In 2018, local currency services, community coins, crowdfunding services, etc. that revitalize local communities were conspicuous, but in 2019, multi-base residential services and local work experience services were launched one after another. In 2020, in addition to multi-site residency and wording services, local side jobs, remote work, and the revitalization of local online event salons were prominent.
In 2021, due to the diversification of related populations and migration perspectives, the number of service media and categories introduced increased significantly, about 1.5 times that of last year. As a feature of 2021, there is a category of attention "Tourism 2.0" where you can feel the expansion of the area that creates the related population. It is thought that the genre of "tourism" that shows the "exchange population" that has not entered this chaos map until now, such as saunas, public baths, camping, van life, and push activities, is approaching the "related population". In addition, it is characterized by the increasing interest in vacant houses and business succession, which has been a regional issue so far, and the number of users of the service.
<"Regional Service Media Chaos Map 2021 Edition" Feature Details>
"Tourism 2.0" between tourism (travel) and related population
In recent years, the journey around the sauna has been known as "sa-travel" and "sa-vigyo", but the movement is spreading more and more, such as going to a local sauna and calling the rice to eat "sae". I think that the difference is a little different from the so-called "hot spring trip" that has been around for a long time because the generation actively engages with local "people" by taking the place of the generation and staying at local guest houses, and the relationship continues.
In addition, it can be said that "meta-tourism", a new concept of tourism that "visualizes" the value information of places, is also "tourism 2.0" closer to the related population. The area of "Tourism 2.0" between "Tourism" and "Related Population" is likely to continue to attract attention in 2022.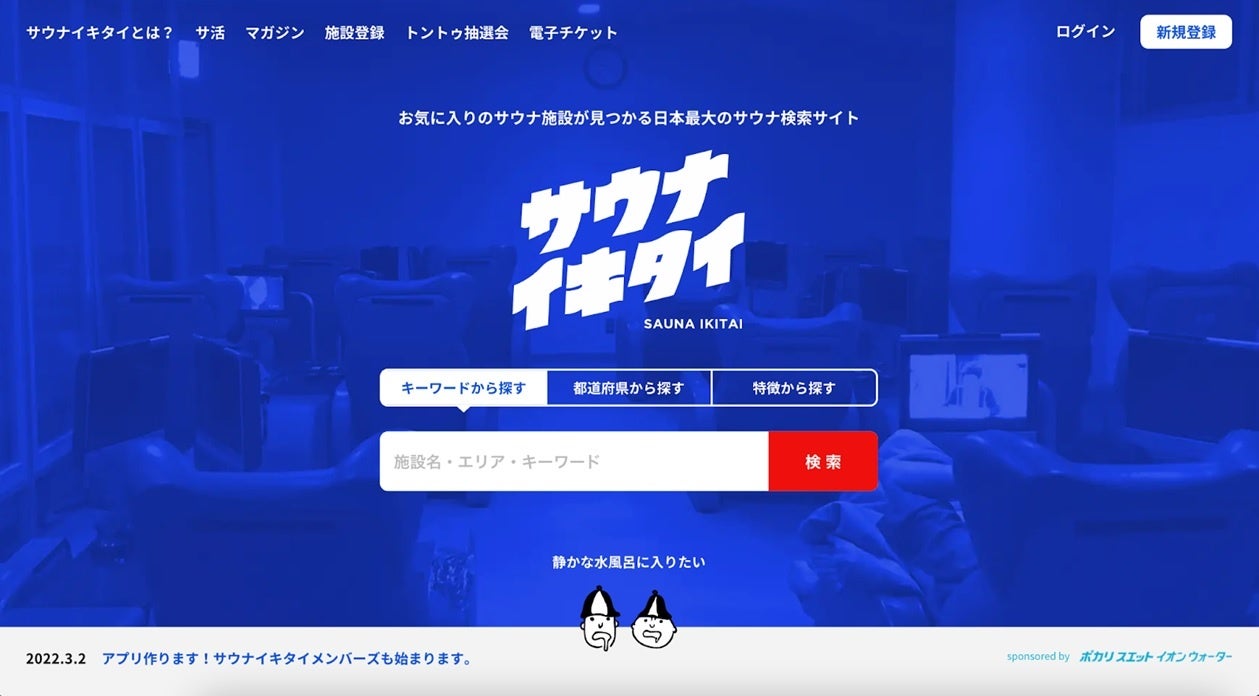 Sauna search site "Sauna Ikitai" website top page

Contributing to the formation of related populations through food, crafts, and traditions
The "food, crafts, and traditions" placed in the lower left, like "Tourism 2.0", are characterized by approaching the "related population" even though it is a genre that has been around until now. For example, unlike previous "order", "Furusato Food Experience (Kitchenhike)" is an online experience service where ingredients from all over Japan arrive at home and you can enjoy local life and food culture through events and videos, and online marche "POCKETMARCHE", where you can buy ingredients while interacting directly from farmers and fishermen nationwide, etc., The relevant population is formed through the act of touching the region through food and supporting the region.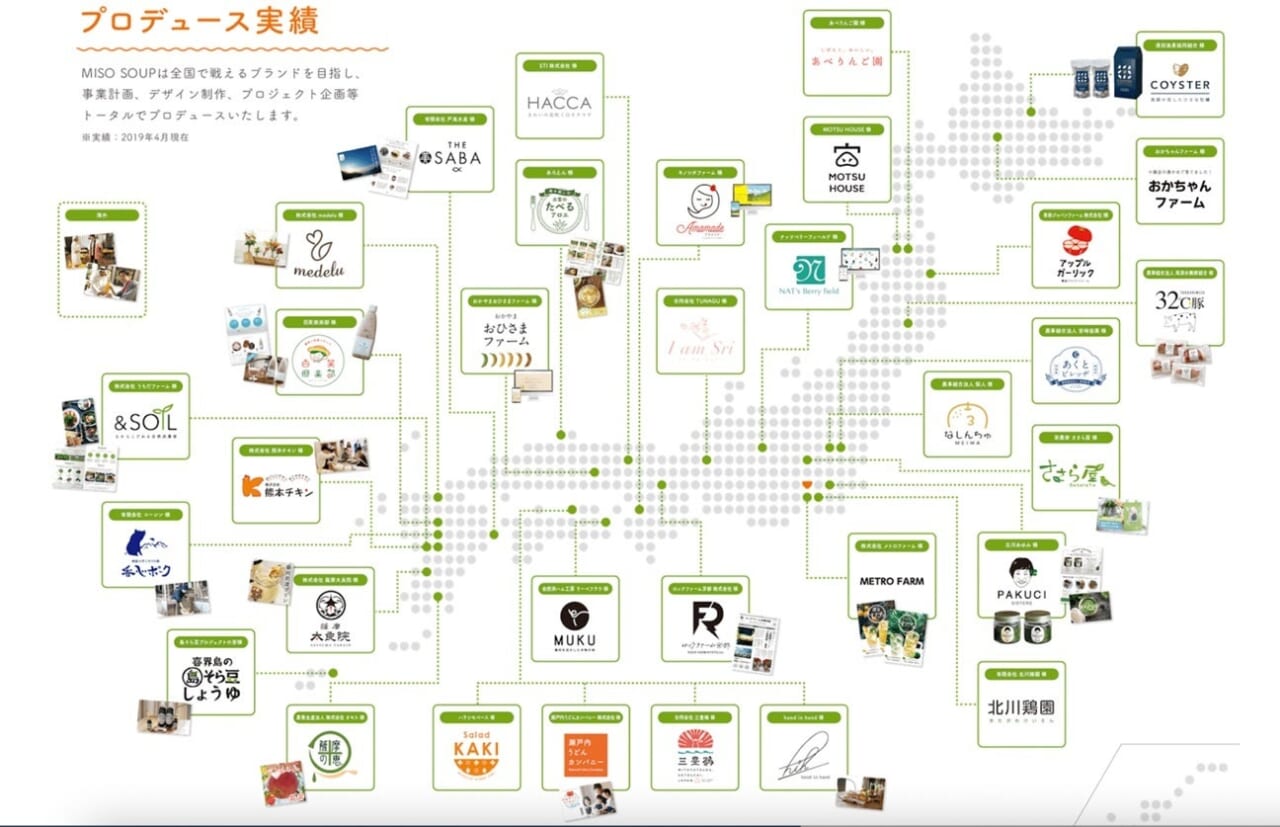 Produced by MISO SOUP Co., Ltd., which develops product brand production business. Regional brands have been able to communicate and attract people in urban areas

Enthusiastic gaze from those who wish to move to "vacant house renovation" related services
Another trend in 2021 is that local real estate matching support services are showing new excitement. While the number of vacant houses in rural areas is increasing, it has become a social issue due to the situation where it is difficult to sell. Based on this situation, "House Ichiba" provides a service to search for buyers by themselves, and "everyone's 0 yen property" provides information on properties that want to be transferred free of charge, and matches the person who wants to give it.
Although it is a category that has existed for a long time, it seems to be responsible for standing as a stepping stone to the region, such as 18,102 users and 34,714 business negotiations (aggregated in December 2021).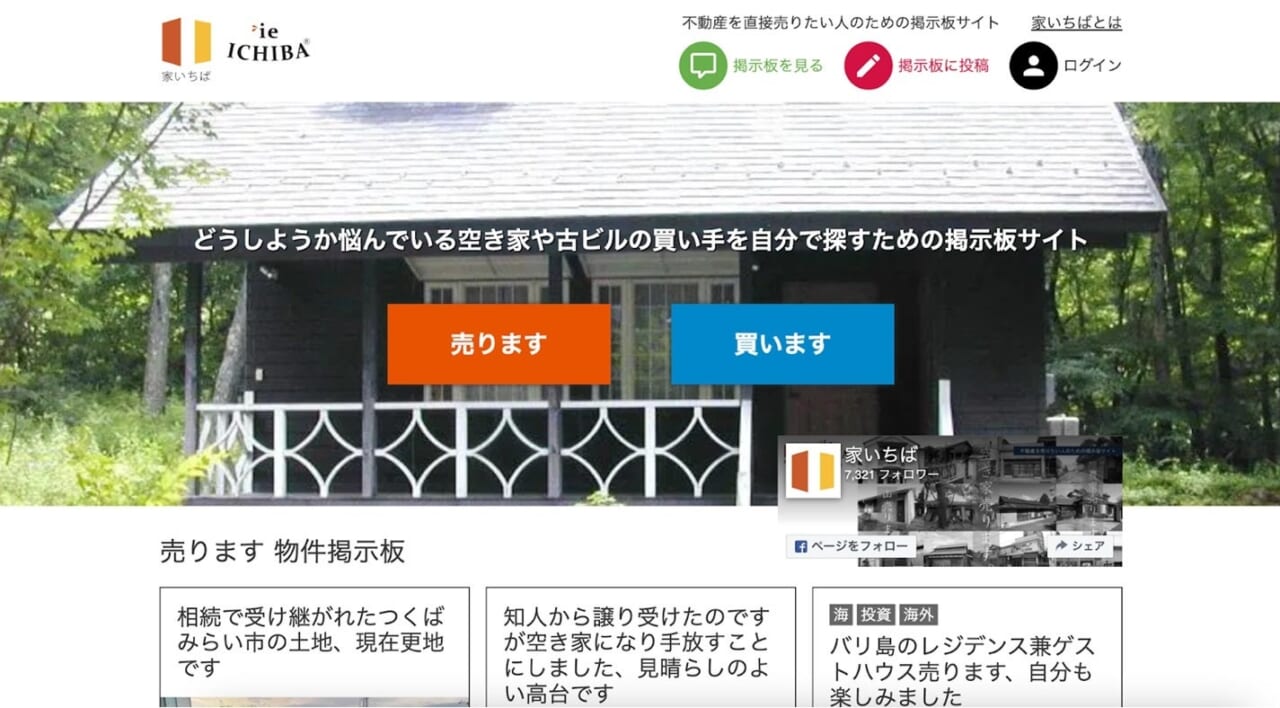 Bulletin board site "Ie Ichiba" website top page for those who want to sell real estate directly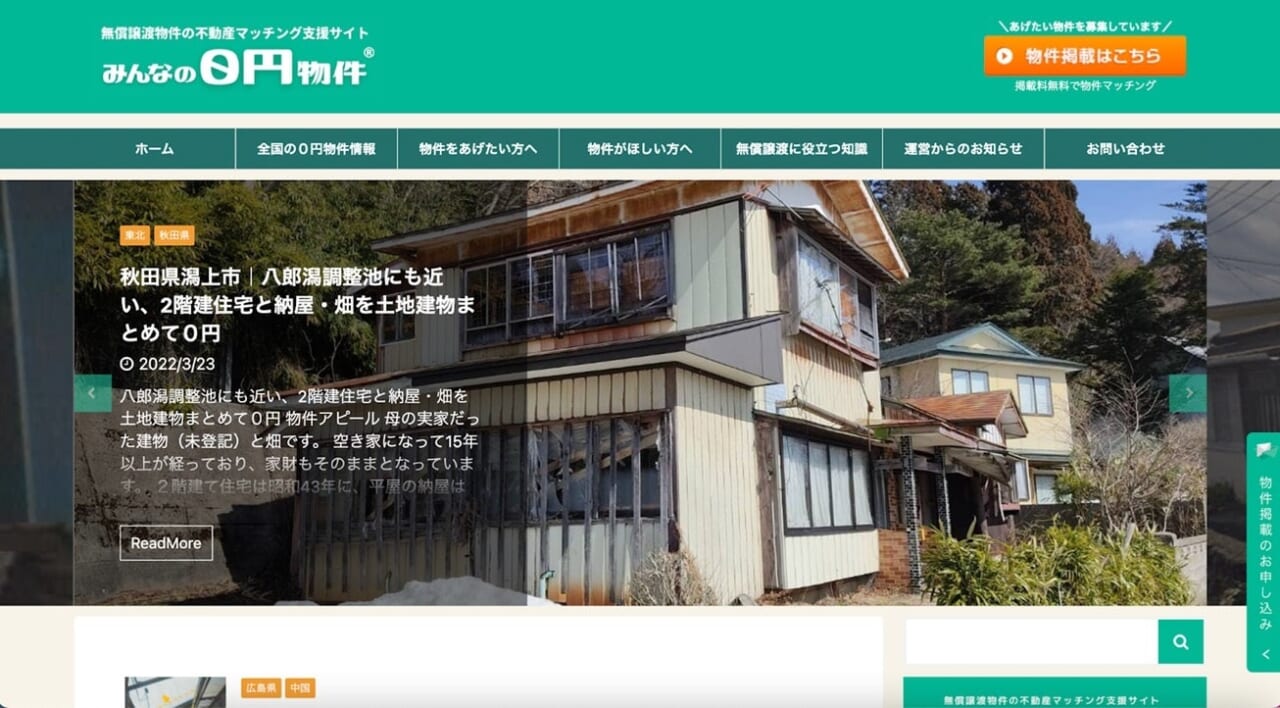 Real Estate Matching Support Site "Everyone's 0 Yen Property" Website Top Page of Free Transfer Property

Inquiries to matching sites related to regional issues "business succession/succession" increase rapidly
"Business succession matching support" is an initiative to dig up requests from small businesses without successors to "take over to a third party", and to deal with business operators who want to take over business and those who wish to start a business.
In 2021, we also expanded our matching sites for business succession and business succession. According to the first half of fiscal 2021 (April to September) conducted by the Japan Finance Corporation, the number of applications for "business succession matching support" increased by about 4.8 times from the previous year's annual results to 1,808, and the number of inquiries between those who wished to transfer and those who wished to take over increased by about 2.2 times to 100. This is probably due to an increase in the number of people who want to take over, such as reviewing their businesses due to corona disasters, as well as aging management.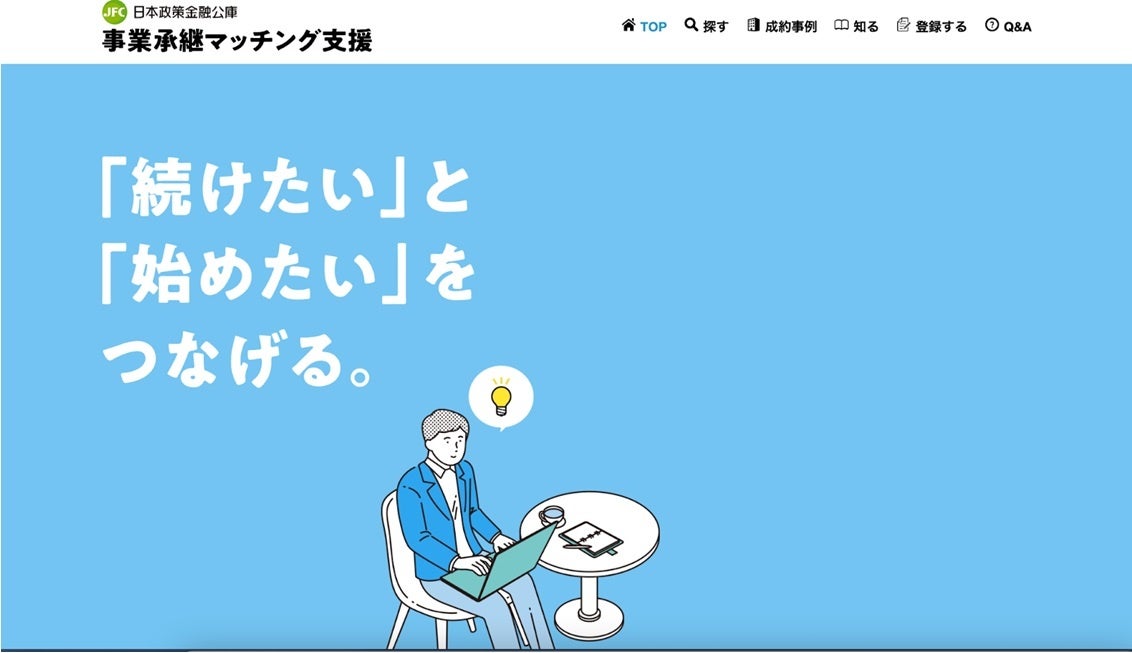 ===
* About the logo and service name posted
Some logos on this map have not been granted prior permission. If you have any problems posting on this map, please contact us at https://smout.jp/inquiries/new. Also, if you operate local services or media that are not listed here, please let us know.
===
KAYAK Co., Ltd.
https://www.kayac.com/
With our strengths in creativity, planning capabilities, and technical capabilities that are not bound by fixed concepts, we provide users with new experiences that combine the latest technologies and ideas such as game apps, advertisements, and website production, community currency, migration and related population promotion. 90% of our employees are creators such as designers and programmers, and we have a unique personnel system and management that makes use of diversity based on the management philosophy of "increasing the number of people who make it".
Established January 21, 2005
Representative Daisuke Yanagisawa, Representative Director Masanori Kaihata Tomoki Kuba
Location 11-8 Onaricho, Kamakura City, Kanagawa Prefecture
Business Description Japanese Interesting Content Business