KEITA MARUYAMA will hold "CASA KEITA -Beautiful Work Exhibition-" at Maruyama House MAISON de MARUYAMA in Minami Aoyama for four days from June 16 (Thu) ~ 19 (Sun), 2022, bringing together works such as ceramics, woodworking, lacquer, and glass from all over Japan.
The beautiful but life-rich vessels of the artists who sparkle all over the country color their daily lives more richly. Designer Keita Maruyama is now commissioning artists he is interested in. In addition to the vessels made for this occasion, vintage, antiques and traditional crafts are also arranged, creating a time and space that respects the beautiful work of the people who create beautiful things.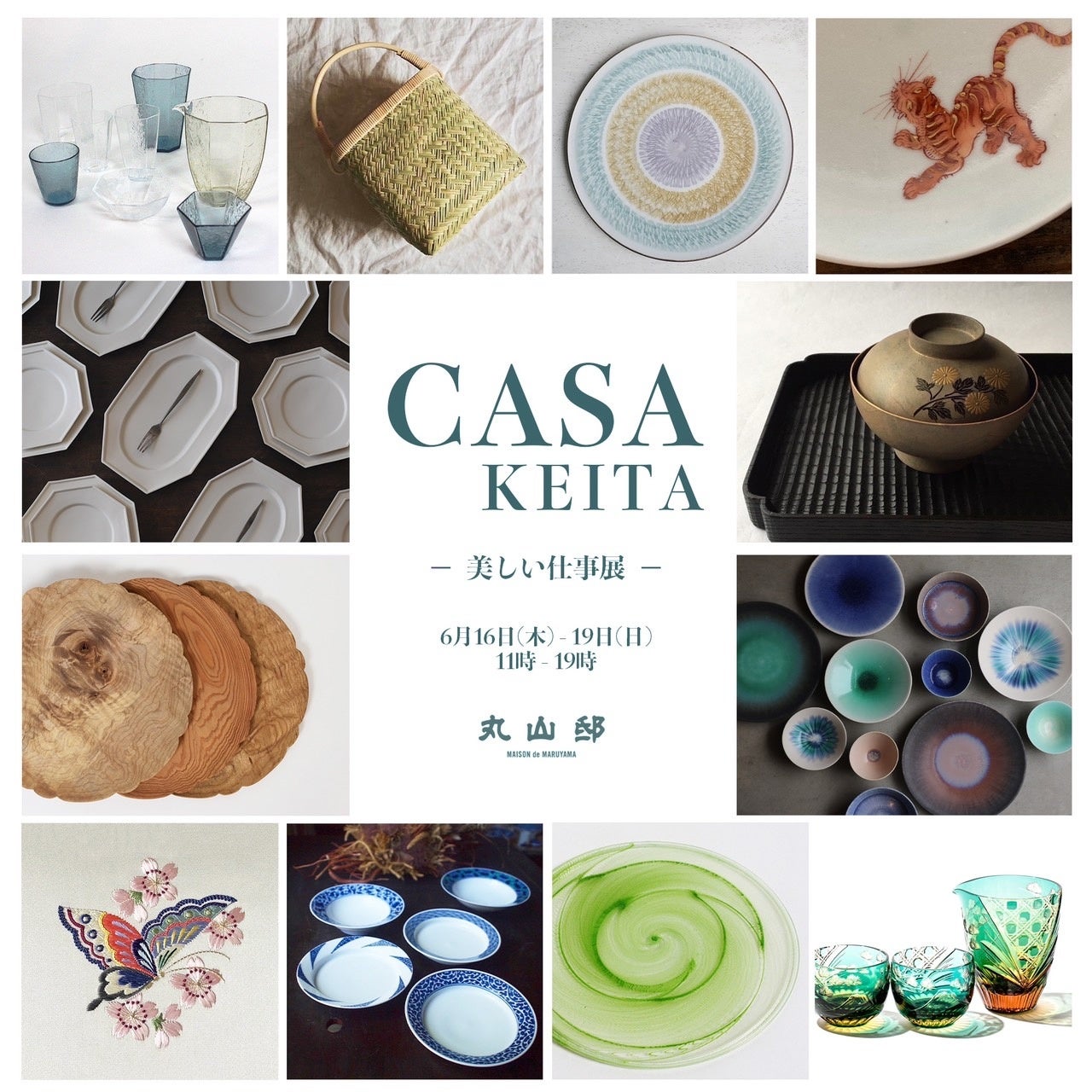 KEITA MARUYAMA "CASA KEITA -Beautiful Work Exhibition-"
Period: June 16 (Thu) ~ 19 (Sun), 2022 11: 00 ~ 19: 00
Location: Maruyama House MAISON de MARUYAMA
〒107-0062 4-25-10 Minami-Aoyama, Minato-ku, Tokyo
TEL 03- 3406-1935
List of Exhibiting Artists:
【Ceramics】 Hirohiko Nakasato, Hirotsune, Ryuji Iwasaki, Mayumi Hamano, Sou Terui, Nobuhiko Tanaka
【Woodworking】 Shingo Kabu【Lacquer】 Yano Sachiko 【Glass】 Kota Arinaga, Hiroyuki Kobayashi
【Bamboo】 Akiko Hashimoto 【Edokiriko】 Taiburo Workshop【Embroidery】 Hongkai 【Antiques】 Risu
The fact that it is beautiful is that it is a story that is daunting in the background, such as thoughts, discipline, time, and various things, sharpened, and confronted with things like oneself and tradition.
Soil, plants, trees, minerals, silk、、、
Nature's bounty is kneaded, blown, carved, sewn, knitted, and cooled by flames、、、
Just being there is such a beautiful and strong thing enriches your life.
We have specially arranged such beautiful work.
I think it has become a wonderful lineup.
Please take a look.
Keita Maruyama
List of Exhibiting Artists
Hirohiko Nakasato, Hirotsune
Based on Mikawauchi ware "Pottery Chambers Shinwa House", he is currently making ceramics in Arita. He is molded by his younger brother Hirotsune and painting by his older brother Hirohiko, in a style of complete division of labor. Bringing together their own advanced skills over the years, the twins' unique and breathtaking works are completed by delicate and beautiful paintings on the extremely thin and drawn rut work.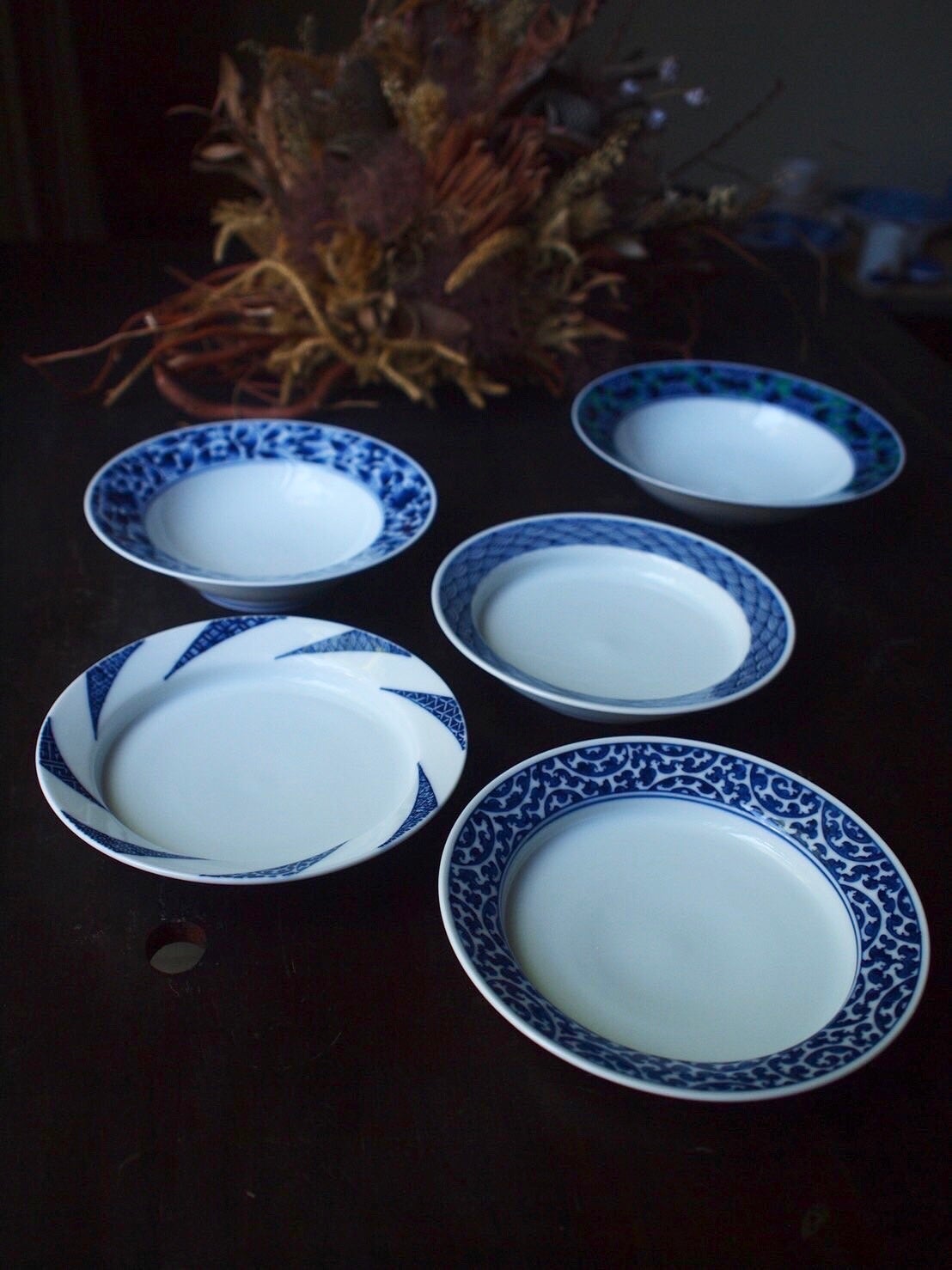 Ryuji Iwasaki
He is good at "ring flowing" in which the series of rings drawn with glaze melts into a pattern like flower petals. The unique appeal of the glaze, such as the shades of the glaze and the sparkle of crystallized particles on the surface, is created by applying a white glaze to semi-porcelain soil and spraying copper oxide or chromium oxide on top of it. He continues to make pottery with the hope that the world will know the depth and charm that cannot be expressed in words alone.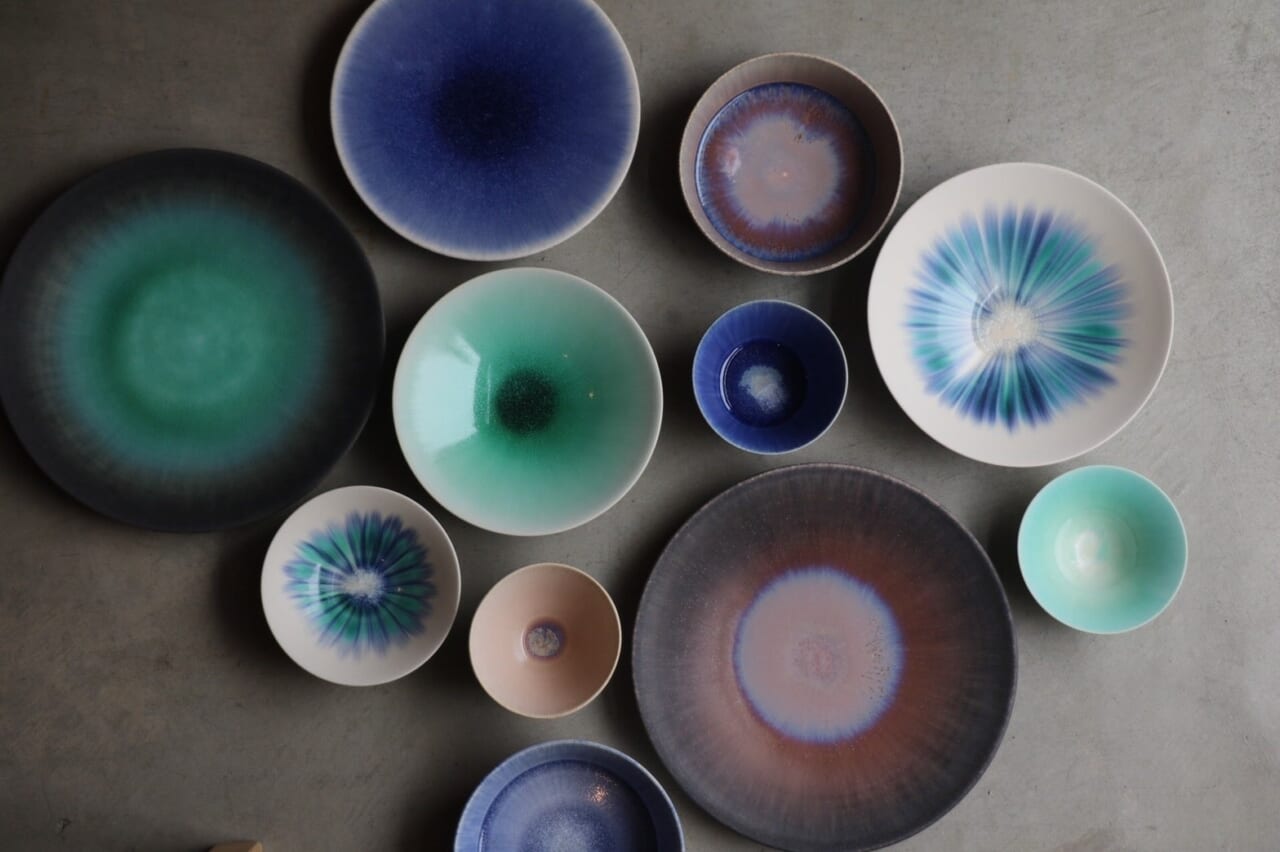 Mayumi Hamano
"Thread cutting" that Mr. Hamano continues to explore is a technique that was popular in Imari ware from the middle to the second half of the 17th century. He studied with traditional craftsmen Kazumi Hideshima and Shinji Terauchi of Lee Sou Kiln, and opened a kiln in his hometown of Kawagoe, Saitama Prefecture in 2011. In 2013, he moved his base of operations to Arita and made pottery. White porcelain, which has a dignified expression in suppleness and beauty, attracts many fans.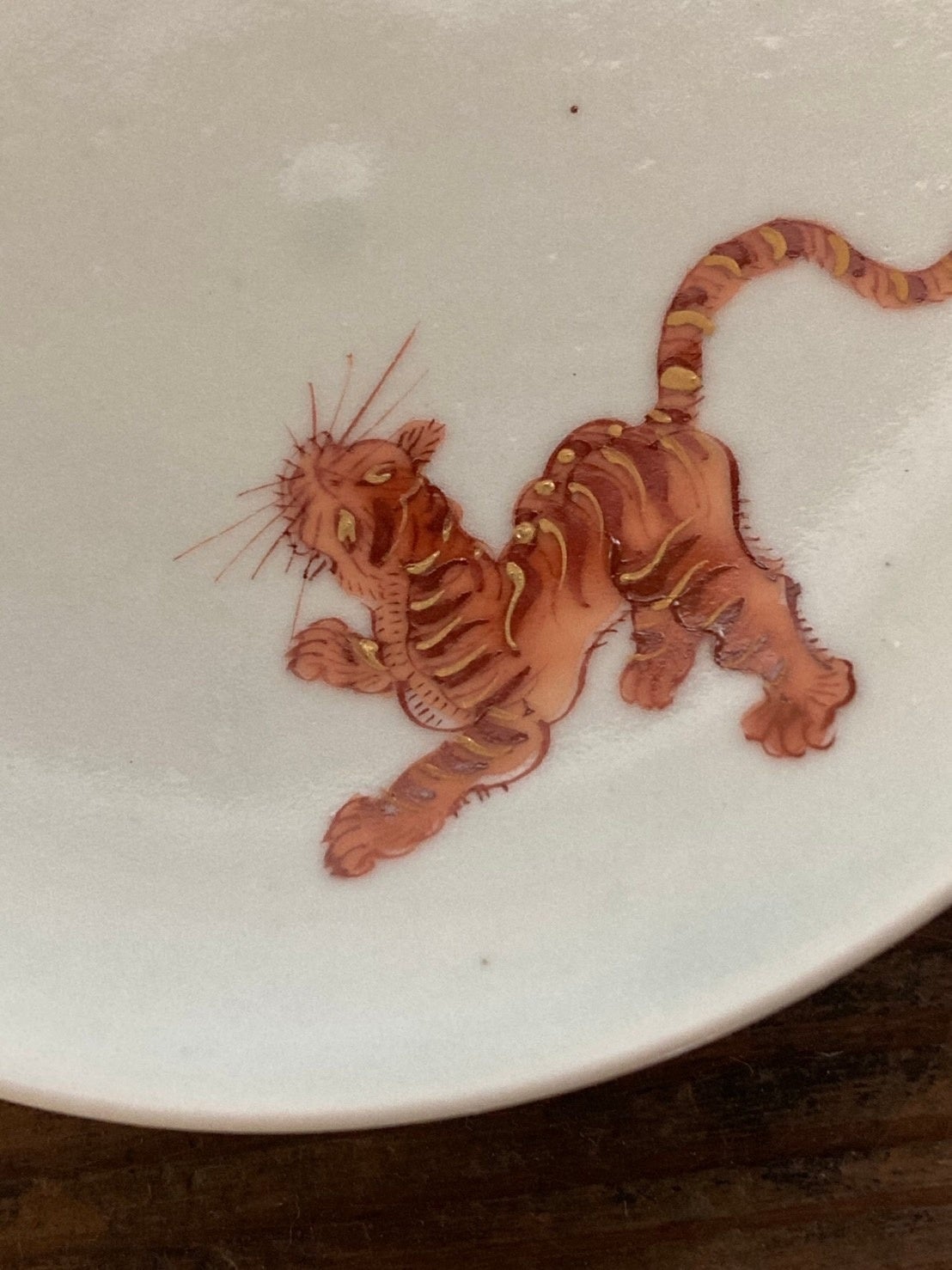 Sou Terui
Born in Arita-cho, Saga Prefecture, after graduating from the Department of Sculpture at Tokyo Zokei University, he began making pottery in Kamiyasaku, Gifu Prefecture. In 2000, he trained in ongi (kimchi urns) for about a year under the Korean contemporary potter Lee Kang-taek. He has been working in Arita since 2001. Based on the magnetic earth and glaze unique to Arita pottery, it fuses its own modern sensibility.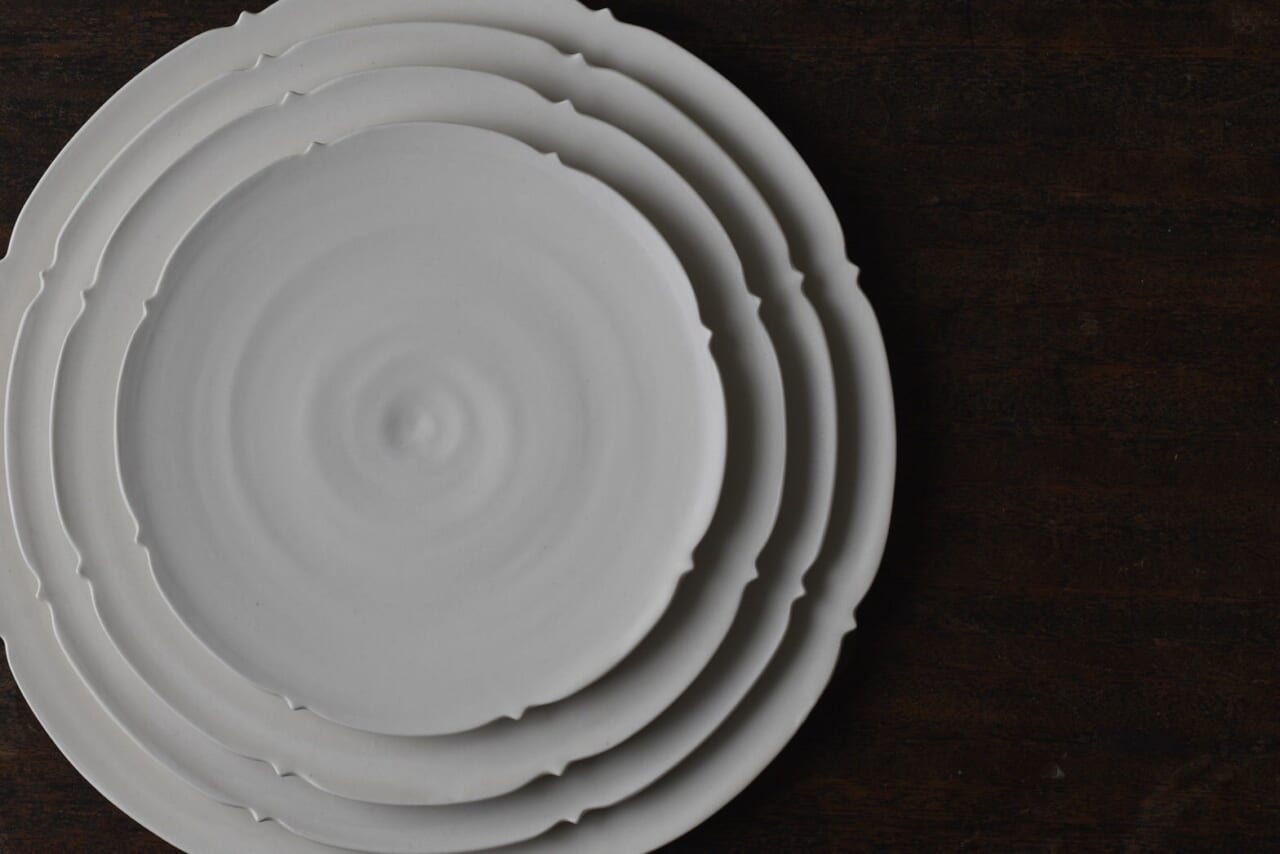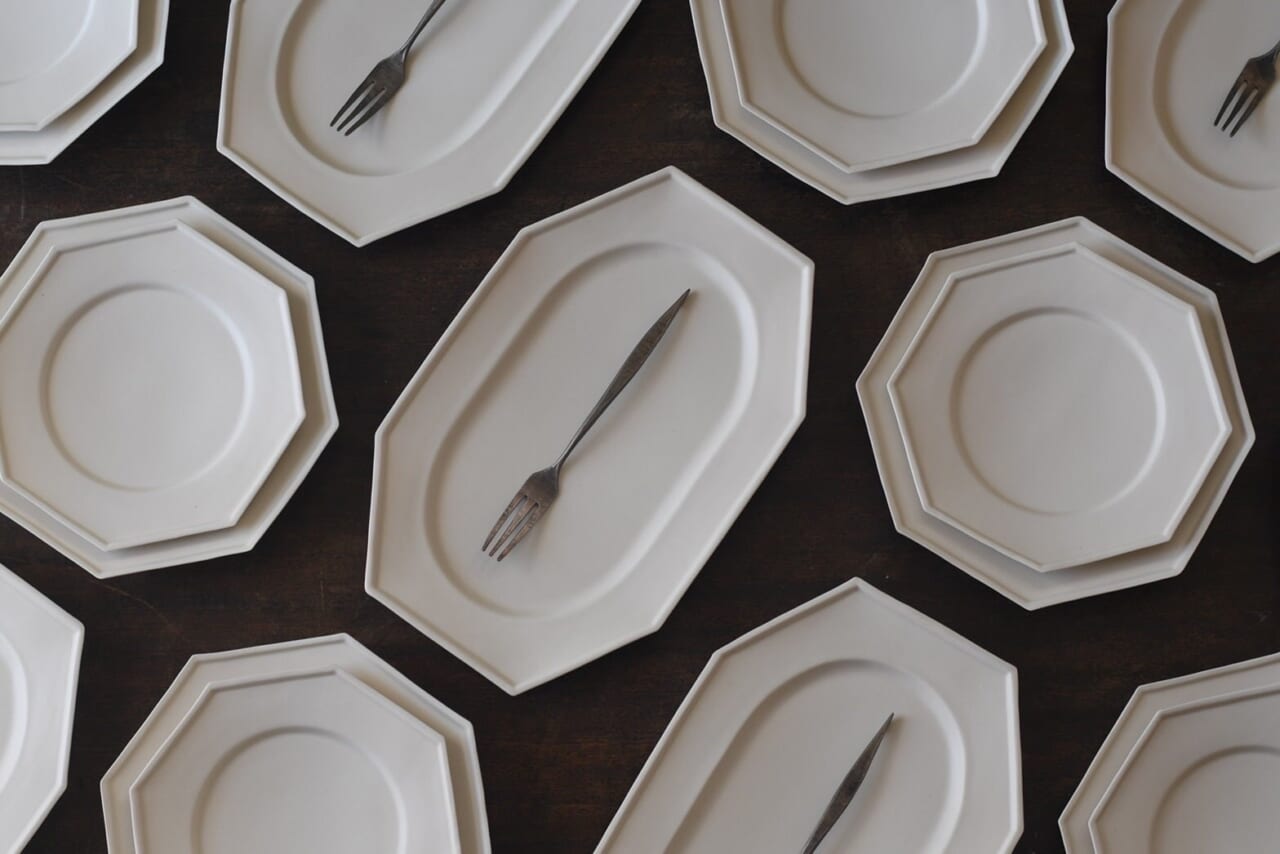 Nobuhiko Tanaka
In Iruma City, Saitama Prefecture, he made pottery with various expressions. In recent years, his style is characterized by pale and delicate colors. Named "The Hollow of Color," they create a gentle atmosphere by encountering a wide variety of colors such as blue, purple, red, green, and yellow, as well as textures using brushes and flying pots.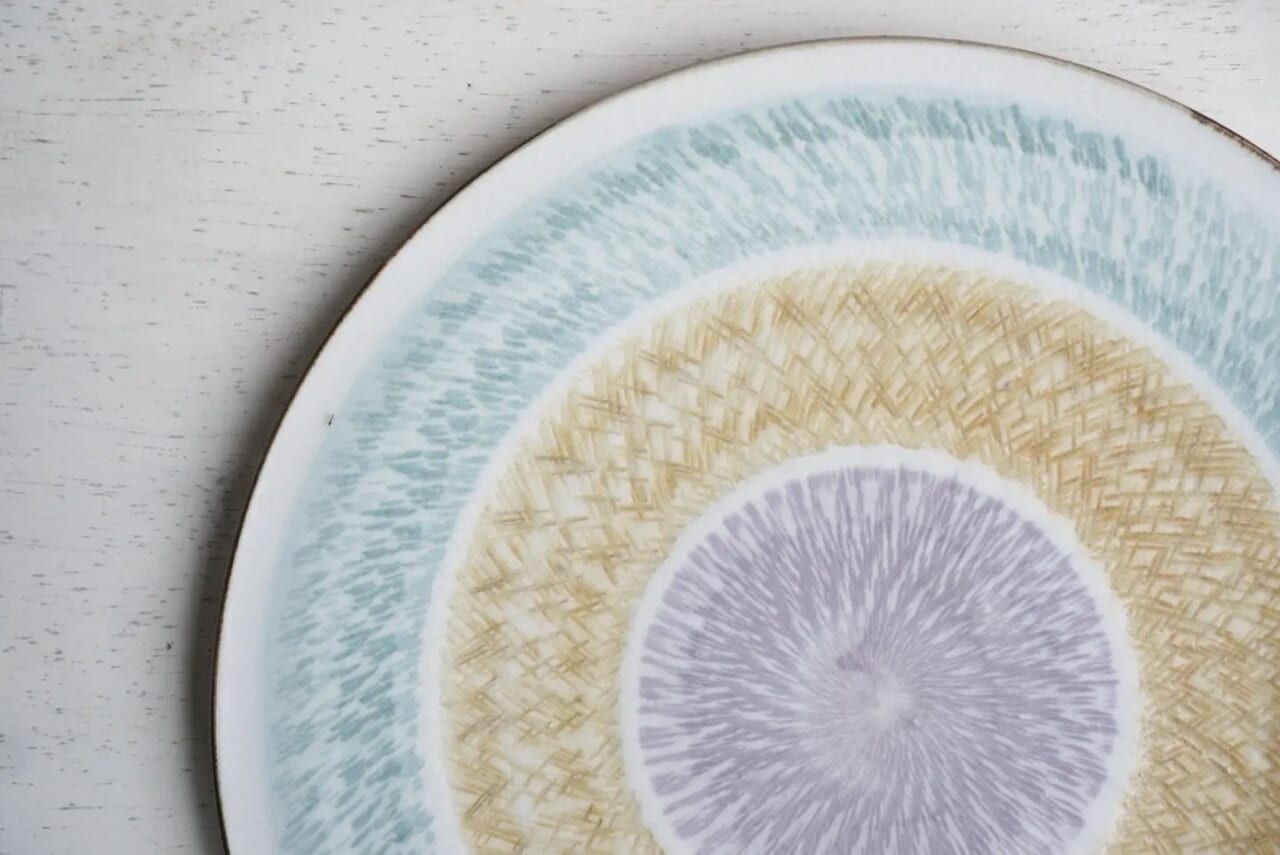 Shingo Kabuto
He performs a variety of wooden tasks such as cuttings, fingers, inlays, and lacquer by himself. After receiving instruction in cutting by a woodworking artist in Kyoto, he trained for 10 years at a company of Kyoshimono. After becoming independent in Ukyo-ku, Kyoto, he established the "Woodworking Arts Jiu" and is active mainly in the classics. In addition to cutting mainly chestnut wood, he also handles furniture and boxes with fingers. In particular, works depicting "Wagaya Bon," one of the folk utensils, have a deep beauty that takes advantage of the characteristics of wood, and have been well received.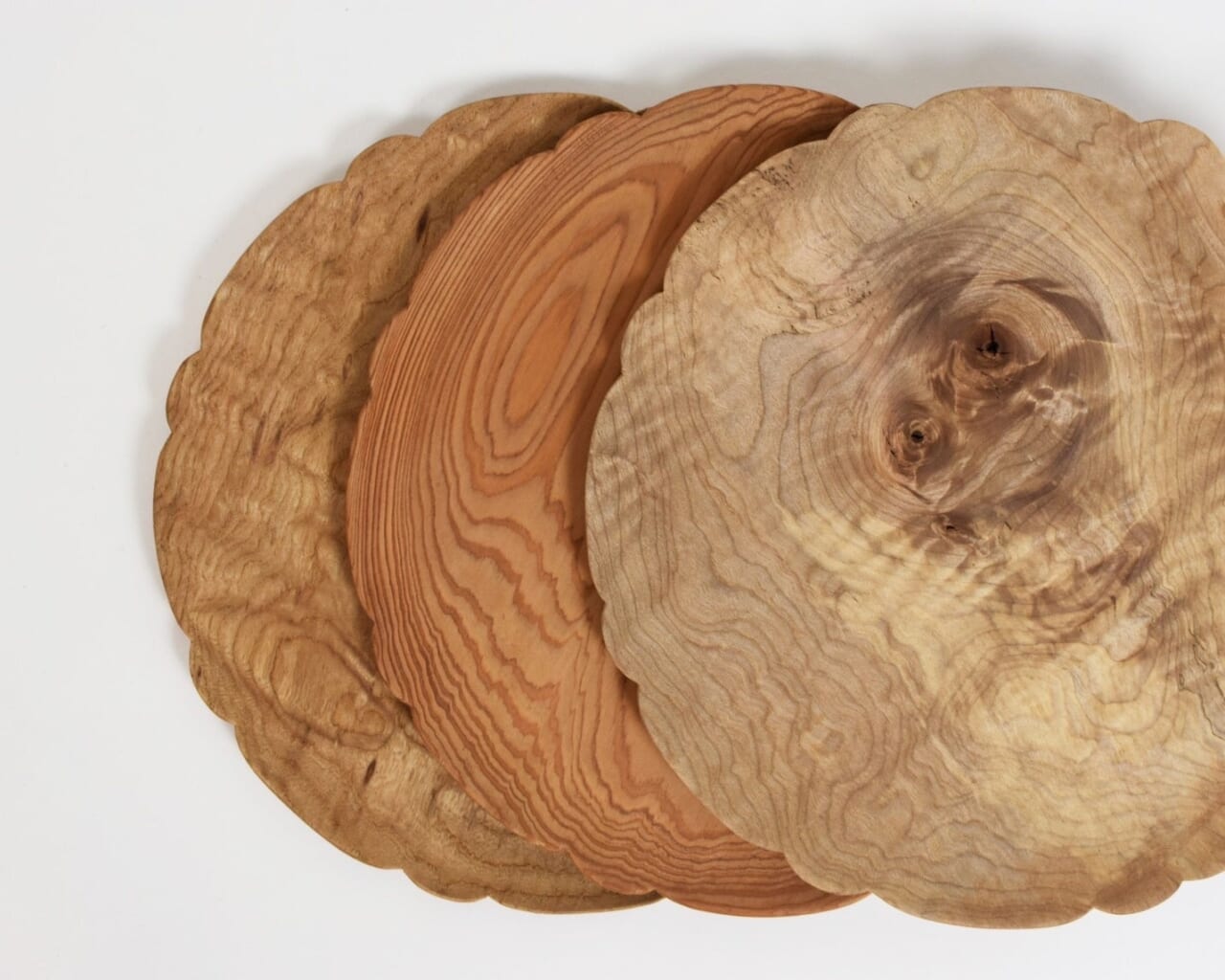 Yano Sachiko
Produced lacquer and maki-e works in the mountains of Kosai, Shiga Prefecture. Under the supervision of a Japanese exhibition teacher, he studied maki-e and maki-e. After learning traditional techniques, I came to want to create a depression that blends into my daily life. Unlike crafts, Utsuwa is dominated by cooking. While realizing the difficulty, I am making works every day.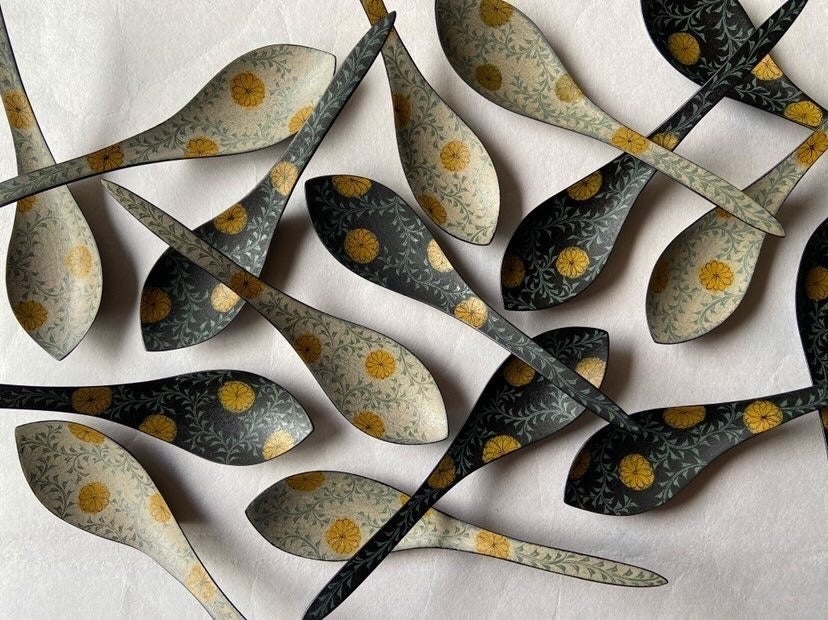 Kota Arinaga
Born in Osaka. He started glass production while a student at Kurashiki University of Arts and Sciences, and after graduating, worked as a staff member at glass workshops in Fukushima and Niijima. Gain experience in production and workshop management. In 2009, he moved to Ishikawa Prefecture. While instructing young craftsmen at a facility to inherit traditional crafts in Kanazawa, he presents his work at exhibitions all over Japan as a freelance glass artist. Currently produced in Noto Island.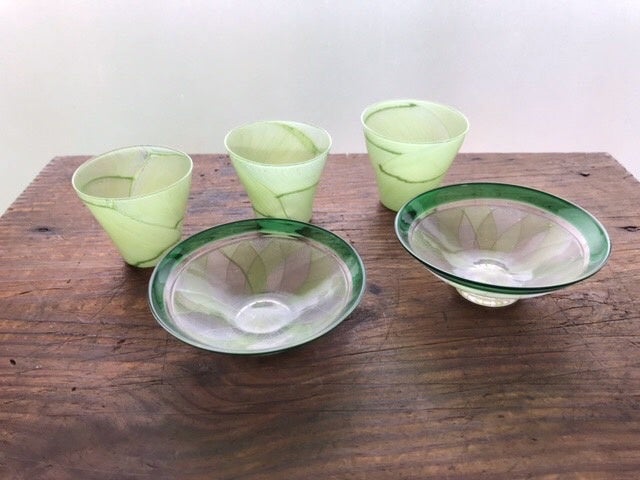 Hiroyuki Kobayashi
In 2001, he established an atelier in Fushimi, Kyoto, with the main focus on blown glass. Since then, he has exhibited in solo exhibitions and group exhibitions. In Fushimi, Kyoto, the couple is making Utsuwa. We aim to create something with a nostalgic appearance.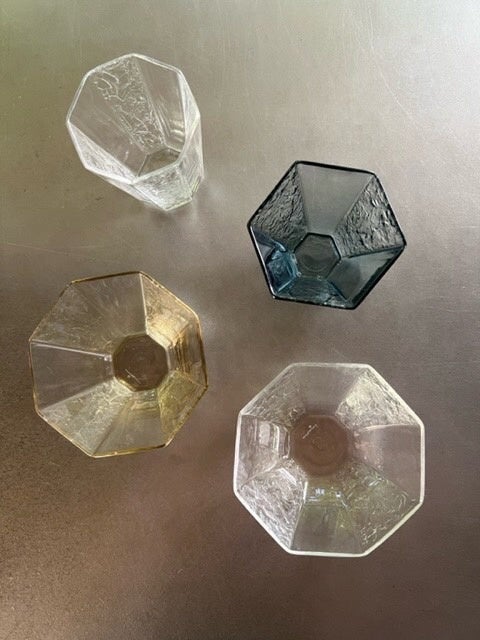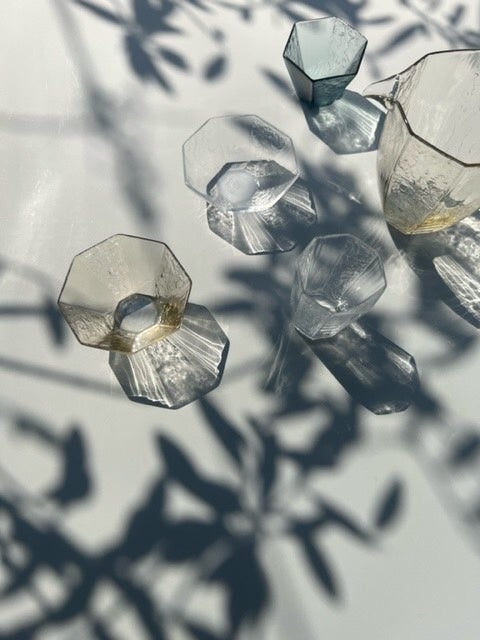 Akiko Hashimoto
He became interested in bamboo work after meeting Megumi Shibata, who works as a writer in the Torigoe area of Ichinohe in Iwate Prefecture, which is famous as a production area of tin bamboo work, and studied techniques under Mr. Shibata for seven years. After becoming independent in 2013, he has been actively engaged in activities such as exhibiting at galleries and select shops nationwide.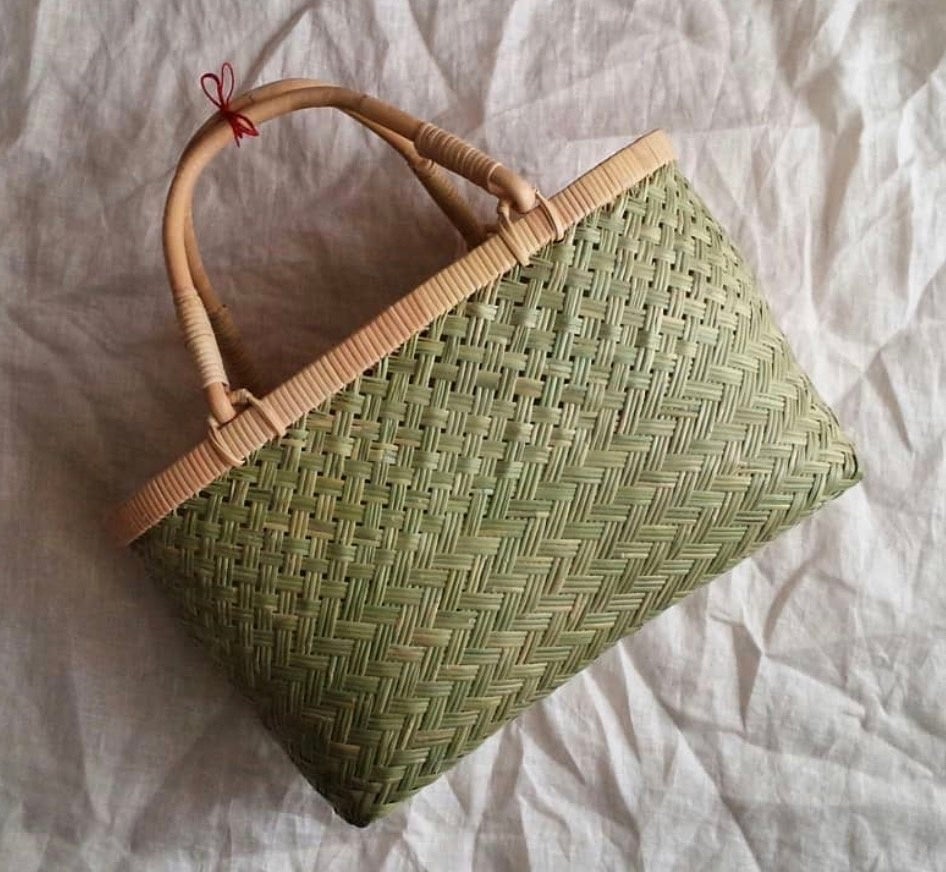 Taimuro Workshop
Japan's leading traditional crafts "Jiang Wood Glass", "Made in Tokyo "Jiang Glass", and "Sculpture Glass". In these three series, the workshop expresses the world that fuses the technology and sensibilities of Jiang Yi and Europe. Both works backed up by the experience of skilled craftsmen and works with a new sense of sensation are handmade with original designs from the desire to create works like paintings that capture people's hearts and to color life more richly.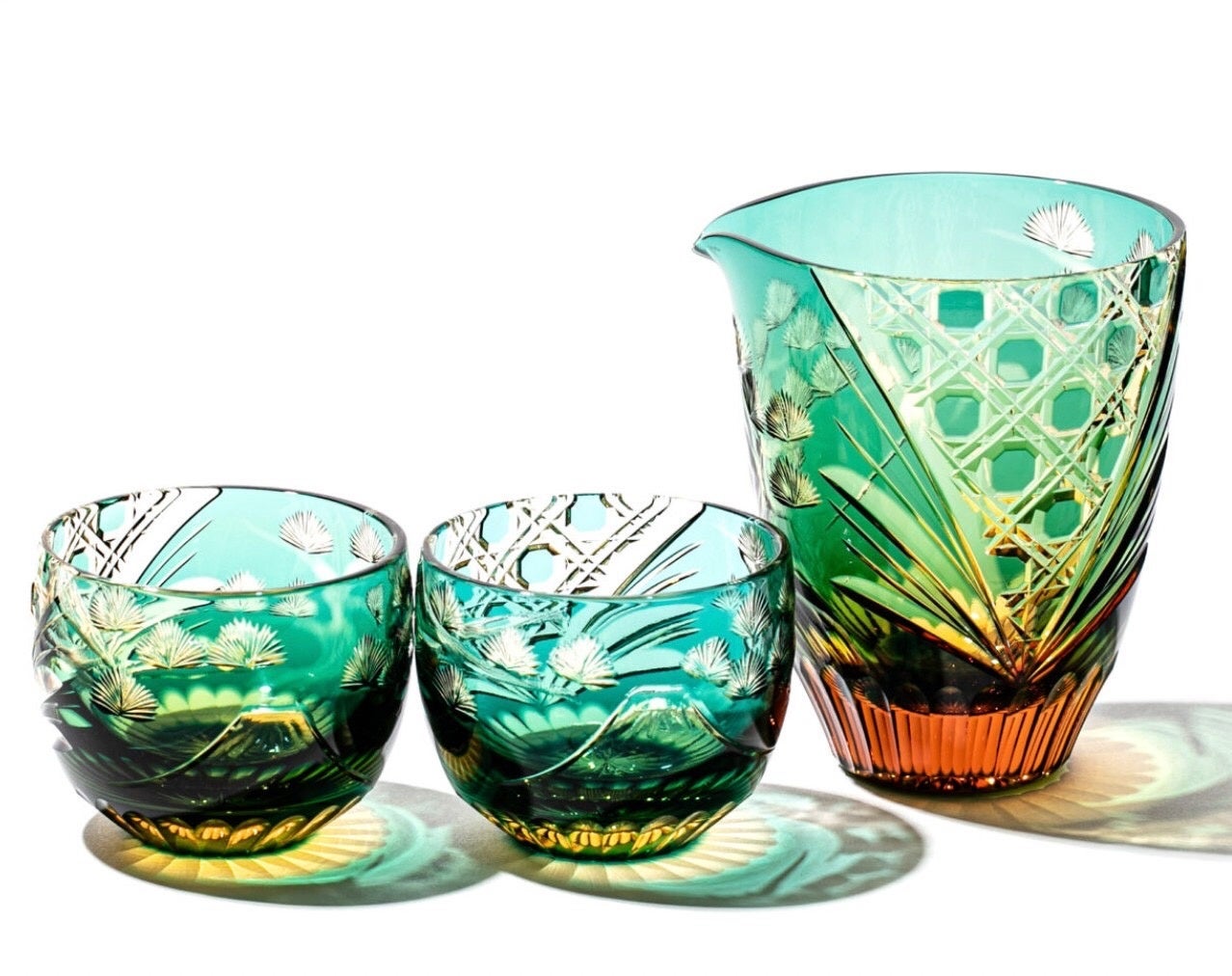 Hongkai
Established in 1970 with the hope of passing on the skills and hearts of Japanese traditional culture "Japanese embroidery" that has been handed down for more than 1,000 years. She is involved in the embroidery of the main dress of KEITA MARUYAMA's Spring/Summer 2022 collection.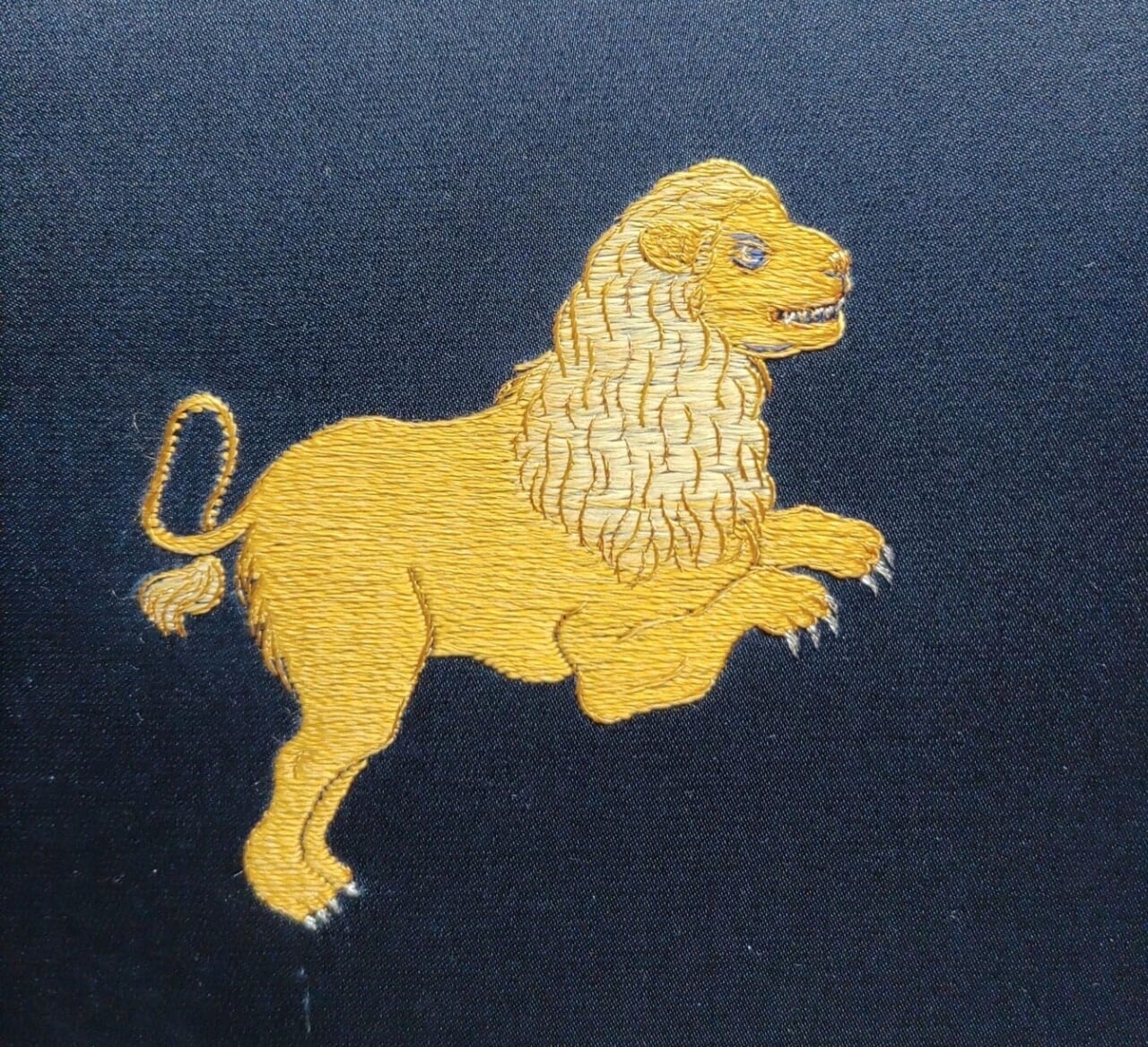 Li-shu-hsien
We handle art objects in a wide variety of fields, from appreciative ceramics centering on Chinese ancient ceramics, Korean ancient ceramics, and Japanese old ceramics to Koi Mari no Utsuwa, modern crafts, contemporary art, and antique glass that can be used on a daily basis.
KEITA MARUYAMA
Founded by fashion designer Keita Maruyama. Keita Maruyama was born in Harajuku, Tokyo in 1965 . After graduating from Bunka Fashion College in 1987 , he joined the BIGI Group's Cattle Saison and worked as a planning designer for Atsuki Onishi. After independence in 1990, as a freelance designer, focusing on costumes, he worked on stage costumes for many musicians and talents, including DREAMS COME TRUE, and designs for TV and commercials. At the same time as the launch of the brand, we participated in the 1994 -95 Autumn/Winter Tokyo Collection for the first time as "KEITA MARUYAMA TOKYO PARIS". In 1996, he won the 14th Mainichi Fashion Awards Newcomer Award and the Shiseido Encouragement Award, and opened a flagship store in Aoyama, Tokyo. In 1997 , she presented her ladies' collection at the Paris Collection in the spring and summer of 1998. In 2012, he designed uniforms for Japan Airlines' flight attendant and ground service divisions, and in 2014 he celebrated the 20th anniversary of his brand debut. In recent years, in addition to activities as KEITA MARUYAMA, in addition to producing uniforms and brands from fast fashion, they have been actively expanding their activities beyond the framework of fashion to "food" and "housing". http://www.keitamaruyama.com/