Taisho University (President: Hidehiro Takahashi, Location: Toshima-ku, Tokyo) has set up antenna shops, classrooms, and rakugo cafés in Sugamo Town under the theme of "Taisho University will become a 'hub' for regional revitalization in Sugamo" to develop practical education based on regional collaboration, and students and faculty members are collaborating and searching for new forms of regional revitalization.
There are two antenna shops operated by students and selling special products of local governments affiliated with the university, and the popular "Za-Gamor No. 2 Store (Kyoto Pavilion Sugamonore)*1", which is a popular store authorized by Kyoto City, was reopened on June 14 (Tuesday) as a Shop & Gallery that deals with traditional crafts such as Shimizu ware and Kyo-yaki.
In Kyoto, where techniques and techniques nurtured in history and culture have been handed down from generation to generation, the aging of artisans and the passing on of techniques have become major issues. In our shop, we regularly hold special exhibitions and workshops of artisans under the theme of young craftsmen's challenges, passing them on to the future, and creating new value.
At Openning, we will exhibit the works of young ceramic artists as an exhibition of "Coffee and Vessels". We are also accepting interviews from members of the press, so we are looking forward to your visit.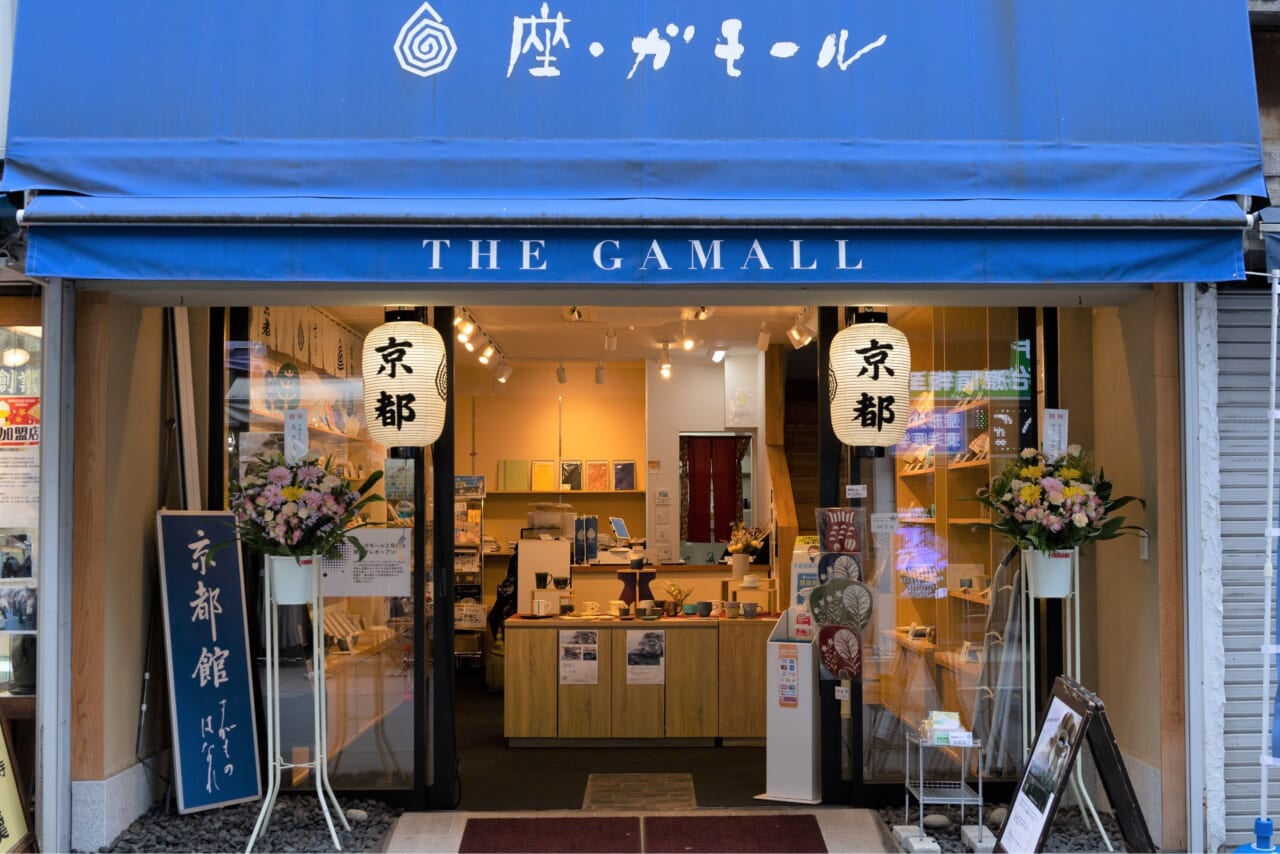 Za-Gamor No. 2 store entrance (Kyoto Pavilion Sugamonore)
※1)… Za-Gamor No. 2 (Kyoto-kan Sugamonore) opened in November 2017 and was named "Kyoto-kan Sugamonore" by screenwriter Kaorudo Koyama. Located in Tokyo as a base for disseminating the culture and history of Kyoto City, this shop is operated by student staff and is also used by inbound customers as a Kyoto specialty store in Tokyo. Closed for one year due to the coronavirus.
■ Store Information
Za-Gamor No. 2 store (Kyoto Pavilion Sugamonore)
Opening hours: 10:30-17:30 (3-38-1 Sugamo, Toshima-ku, Tokyo (in Sugamo Jizo-dori Shopping Street))
◆Taisho University
Taisho University is a university operated in collaboration with the four founding sects, the Tendai Sect, the Toyoyama Sect of the Shingen Sect, the Shingon Sect, the Jodo Sect, and the Tokijō Sect. This spirit of collaboration is supported by the university's founding philosophy of "the practice of wisdom and compassion" that Waseda University advocated when it was founded in 1926. Based on the founding philosophy of the university, we are developing educational and research activities under the educational vision "Becoming the Four People" rooted in the Buddhist spirit of "compassion, self-enlightenment, middle way, and symbiosis". In addition, the "Regional Strategic Human Resource Development Project for Envisioning the Ideal Region in the New Era" promoted by the University was adopted as part of the Ministry of Education, Culture, Sports, Science and Technology's "Human Resource Development Project to Support a Knowledge-Intensive Society" in the second year of Reiwa. Official website: https://www.tais.ac.jp/