On Saturday, December 18, 2021, the Tokyo Council for the Promotion of Traditional Culture and Crafts (co-hosted by KnotWorld Co., Ltd.) will hold an online tour with an emphasis on two-way communication set in Asakusa Hanamachi, a corner of Tokyo Rokkagai. This is the fourth edition that decorates the end of [Asakusa No Hana], which has been sent three times so far. Learn about Asakusa Geisha and Asakusa Hanamachi under the guidance of real geisha, and get to know the charms of famous restaurants that are alive in downtown Tokyo. Please enjoy the "stylish" time delivered from Asakusa!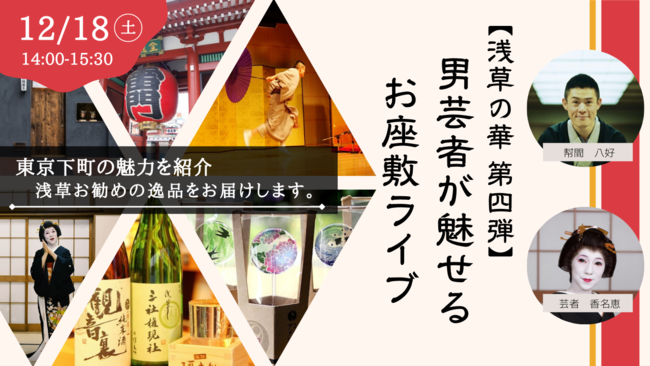 【Asakusa No Hana Vol.4】Male Geisha Attracts! Features of the tatami room live tour
This time, Mr. Yayoi, a
male geisha in
Asakusa, will appear and show the zashiki art live. As a former pantomime artist, Mr. Yayoshi has performed both domestically and internationally.
It will entertain you with a new abaitge with pantomime elements.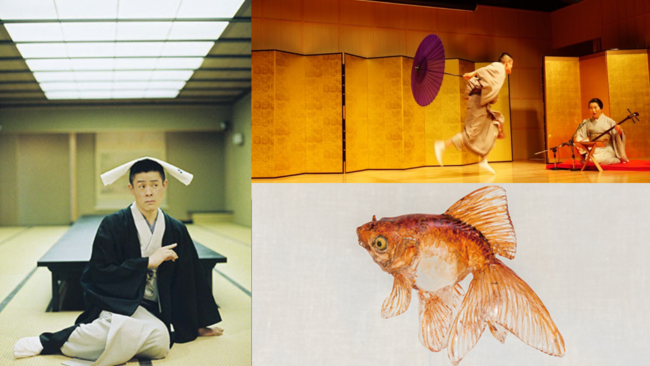 In the live broadcast, we will visit Oku-Asakusa "Kannon Ura", introduce recommended shops, and then visit the shop of amezaiku and festival costumes.
In addition to the "feelings" that handle festival costumes, the delicate and detailed techniques of amezaiku, known as traditional crafts, are a must-see.
At the end of the tour, you can also play in the parlor online! Please look forward to 90 minutes full of highlights.
[Male geisha fascinate! ] Ozashiki Live】https://homusubijapan.com/asakusa-geisha4/
Participation fee: 2,000 yen * postage included (except for remote islands, please contact us for details)
Location: Online (ZOOM)
Date: Saturday, December 18, 14:00-15:30 (about 90 minutes)
Benefits: [Edo no Iki] Asakusa Famous Store Assortment Set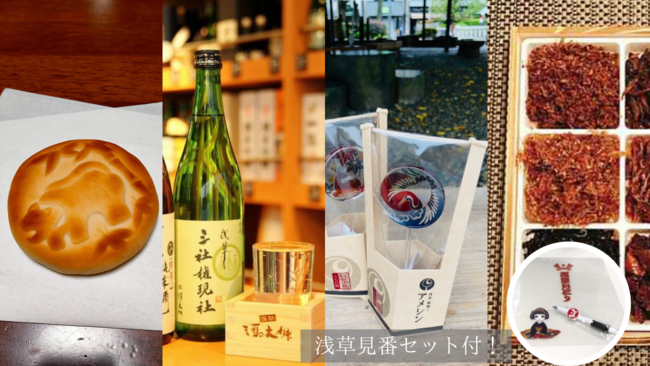 【The best of Edo】Asakusa famous store assortment set ¥ 2,000 (tax included, including postage)
Items worth ¥4,000 will arrive at home!
(Alcohol is included, so only those over 20 years old can purchase it.)
・ "Ōmoyama"
Sake "Sansha Gongensha"
Amesin "Candy"
・ Yuba "Tsukudani"
Tori-no-Ichi limited clear file and ballpoint pen
《Male geisha fascinate! Flow of tatami room live》
▶ Part 1: Azashiki-gei and Asakusa-gai Walk
・ Mr. Yayoshi performed a tatami room art live.
・ Introduction of favorite shops by geisha Kanamee.
Part 2 of ▶: Introducing shops in downtown Tokyo
・We will ask you about the thoughts put in each shop, amezaiku and festival costumes.
▶ Part 3: "Dance" and "Ozashiki Play"
・ We will introduce the meaning of dance and the points of appreciation.
・ How many do you know when playing in the tatami room? Experience it online!
▶ Q&A & Commemorative Photo
▶ Tour Ends
* The end time and program may be around. Please understand it beforehand.
※ Zoom will be used. Please enter the room 5 minutes before the start.
* Drinking alcohol by law for people under the age of 20 is prohibited, and alcoholic beverages will not be sold to people under the age of 20.
* This tour is supported by the Japan Tourism Agency's "Online Technology Utilization Project to Increase The Desire to Visit".
Pc (or tablet)
Internet environment
* Anyone, please feel free to join us!
https://homusubijapan.com/asakusa-geisha4/
[Deadline: Tuesday, December 14]
* If you apply, we will send you a Zoom link on the day.

Organizer: Tokyo Council for the Promotion of Traditional Culture and Crafts
Co-organizer: Knot World Co., Ltd.
Introduction of the guide
【Homa Asakusa: Mr. Hachiko】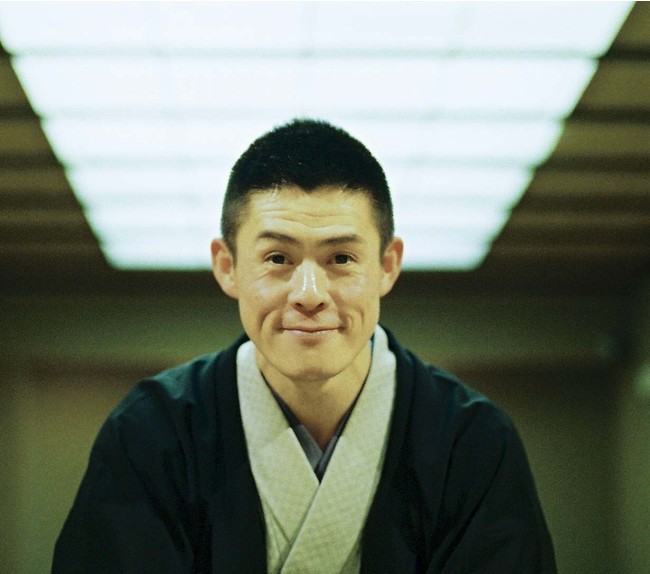 Born in Edogawa Ward, Tokyo.
He has performed in 22 cities in Japan and 22 cities in 9 countries overseas, and has won numerous awards.
In 2012, he became an apprentice to Sakuragawa Shichiyoshi. In 2014, it was unveiled at Asakusa Hanayagikai.
Currently, it has been in the hanayagi world all over Japan, mainly in Asakusa. In addition to the traditional dances and swings of Ama, he is struggling to create a new wind in the geisha world, such as creating unprecedented aqueous arts by adding elements cultivated in pantomime.
【Asakusa Geisha: Kanae Kanae】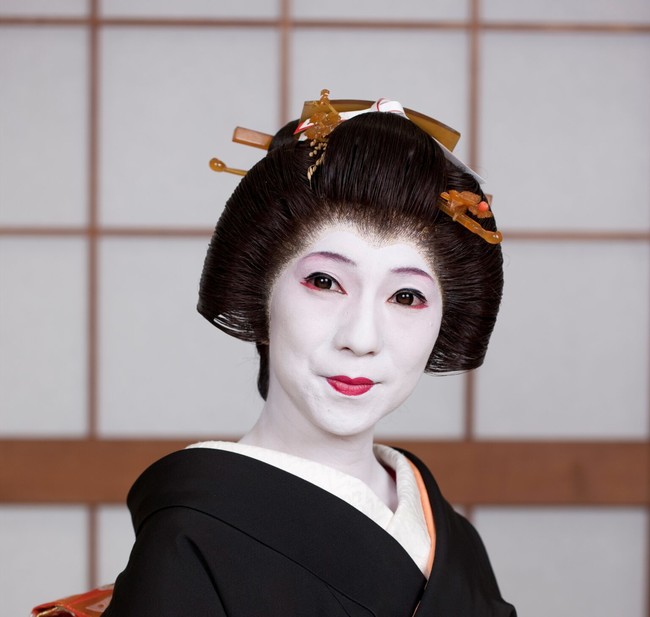 Employment in 1991
Dance Hanayanagi-ryu Shihan (Hanayanagi Taroshi)
Hayashi Mochizuki-ryu Natori (Iemoto Mochizuki Taizaemonshi)
Fue Mochizuki style
Tea Ceremony Edo Senke Natori
Nagauta Kineya Naokishi
In addition, he is active as a representative of "Asajiren" of the fan or geisha as a play.
【Asakusa No Hana】Online Tour!
Speaking of Asakusa, it is the famous Sensoji Temple, but it is not the only one.
In fact, Asakusa Hanamachi, located north of Sensoji Temple, is one of tokyo's leading flower and liukai, boasting tradition and formality.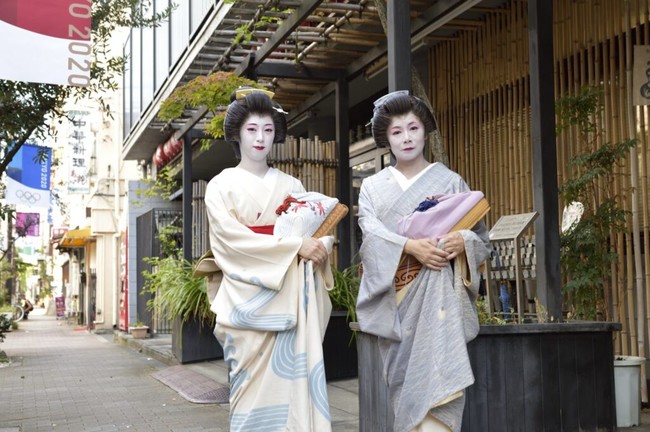 Starting in the Edo period of the 17th century, at the end of the Taisho period, we went to a large area with 250 wait chayas and 1,060 geisha at 49 restaurants.
However, asakusa Hanamachi was destroyed by the Great Kanto Earthquake and the continuing devastation of war.
After the war, all the people involved focused on the revitalization, and are still contributing to the regional reconstruction of Asakusa Hanamachi and the improvement of the performing arts culture of geisha.
About Knotworld Co., Ltd.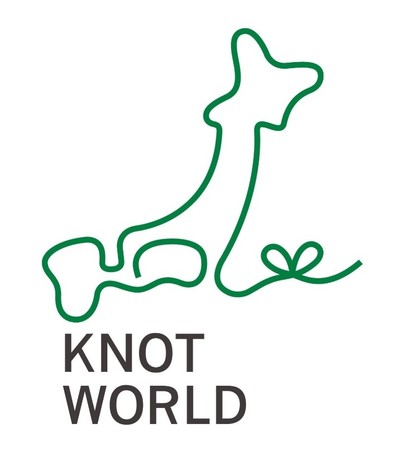 "Create knots that transcend national borders and enrich everyone's lives"

Connecting people in Japan, around the world, and japan.
We aim to make this company a "knot" and move the hearts and lives of as many people as possible.

Since 2015, we have guided approximately 45,000 foreign guests mainly to Tokyo, Kyoto, and Fukushima, and have been awarded tripadvisor Excellence Certification for the fourth consecutive year. Since January 2020, we have been operating the guide community "JapanWonderGuide", which will make Japanese guides the best in the world, and we are holding many online tours for Japan and overseas in Corona Disasters.
We will increase the number of regions and overseas in Japan and KNT online and offline to create opportunities to create local fans and Japanese fans.
Company:Knot World Co., Ltd.
( https://knotworld.jp/ )
Representative: Fumito Sasaki, Representative Director
Location: Nomura Building 5F, 14-14 Kodenmacho, Nihonbashi, Chuo-ku, Tokyo
Business description:
・ Planning, planning and operation of offline/online tours (Japanese, English, Chinese)
・ Training program (https://japanwonderguide.com/training/) operated by interpreter guide groups
Tourism advisors and consulting
【Customer Contact】
●For inquiries by phone: 03-6661-7134
● Inquiries by e-mail: homusubi@knotworld.jp