Digital Garage Co., Ltd. and DG Lab will hold THE NEW CONTEXT CONFERENCE TOKYO 2022 Fall on Friday, November 4, 2022.
Digital Garage Co., Ltd. (TSE Prime 4819, Head Office: Shibuya-ku, Tokyo, Representative Director & President & Group CEO: Kaoru Hayashi, hereinafter referred to as "DG") and DG Lab*1 will hold THE NEW CONTEXT CONFERENCE TOKYO 2022 Fall (NCC TOKYO 2022 Fall) on Friday, November 4, 2022.
This conference will be hosted by DG co-founders Kaoru Hayashi and Joichi Ito, who have been active on the front lines of the Internet since the dawn of the Internet, for those who are interested in cutting-edge Internet technology and the businesses that arise around it, and deepen their understanding through discussions with experts from Japan and overseas.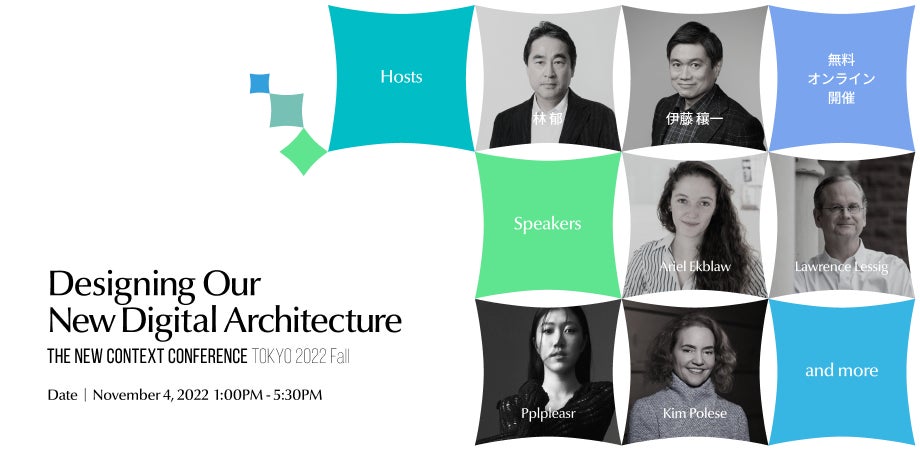 About 30 years have passed since the birth of the Web. In the era of Web 1.0, where information can be "read", and in the era of Web 2.0, where anyone can easily "write" and transmit information. They have always been led by the evolution of technology. And now, with the rise of the digital native generation that has grown up with the Web and the development of technologies such as blockchain and OSS (open source software), the era of web3 is about to be born, where anyone can freely build a community and "join".
About 100 years ago, a new movement "Bauhaus*2" was born in Germany. By actively utilizing modern materials and fusing disciplines such as art, design, architecture, and crafts, the foundation for modern product design in modern society was laid.
In today's period of change, a new culture and aesthetics of the digital society is emerging. As in the era of the Bauhaus, in order to create the movement of the future, it is important to use the concept of "Digital Architecture," which is what kind of materials are used to assemble architecture*3 that suits the times.
NCC TOKYO 2022 Fall, the 23rd edition of the event since its inaugural event in 2005, will take a bird's-eye view of next-generation technologies that are emerging around the world and think about the future of "Digital Architecture" through discussions with pioneers in their respective fields.
How should we design based on the values of the global society of the future, such as equality, diversity, prosperity, and sustainability for all people? Together with experts from Japan and abroad who have created the world of the Web so far and participants who "join", this will be a place to delve into "New Digital Architecture" from various perspectives.
Key guests include Lawrence Lessig, a cyber law authority and founder of Creative Commons, Professor at Harvard Law School, and leading NFT artist Pplpleasr, founder and founder of the MIT Space Exploration Initiative. Experts from various industries related to next-generation technologies, such as Ariel Ekblaw, director of space architecture projects, and Taro Kono, who recently became the Minister of Digital Affairs, will be invited to discuss the shape of future society.
On the morning of November 4, when NCC TOKYO 2022 Fall will be held, a presentation/award ceremony will be held on the same day by startup projects participating in onlab web3 (https://onlab.jp/web3/), a global incubation program that challenges next-generation businesses through web3.
*1: An open innovation research organization operated by Digital Garage Co., Ltd., Kakaku.com Co., Ltd., and KDDI Corporation with the aim of creating new businesses.
*2: A creative school established in Germany in 1919 that provided comprehensive education in art and architecture, including crafts, photography, and design. It is also an art that follows this trend. Its existence is said to have laid the foundation not only for educational institutions but also for modern design. Bauhaus means "house of architecture" in German.
*3: "Architecture" means "architecture" or "structure" in English. In recent years, it is also used in the sense of a system or society.

・Date & Time: Friday, November 4, 2022, 13:00~17:30
・Organizer: Digital Garage, Inc.
・Co-organizer: DG Lab
・Participation fee: Free (pre-registration required)
・How to apply: Please apply from the NCC TOKYO 2022 Fall official website (https://ncc2022fall.peatix.com/).
・Host:
Kaoru Hayashi (DG Representative Director, President & Group CEO, Chairman of the Board of Kakaku.com Co., Ltd.)
Joichi Ito (DG Director and Senior Managing Executive Officer Chief Architect)
* The latest information on speakers and propragm will be updated on the official website (https://ncc2022fall.peatix.com/) from time to time.
*This information is current as of the date of publication. Program contents and speaker information are subject to change. Please note.

Main speakers (in random order)
Lawrence Lessig, Professor, Harvard Law School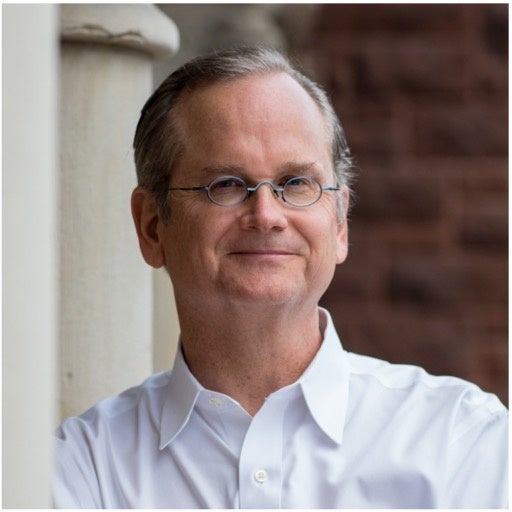 Lawrence Lessig specializes in law and leadership at Harvard Law School. Previously, he founded the Center for the Internet and Society at Stanford Law School and taught at the University of Chicago.
Founder of Equal Citizens, founding board member of Creative Commons and member of the scientific committee of the AXA Research Fund. He has received numerous awards, including the Webby Award, the Free Software Foundation's Freedom Award, the Scientific American 50, and the Fastcase 50.
His current research focuses on institutional corruption (relationships that are legitimate but weaken public trust in an institution, especially those that affect democracy." He was featured in The New Yorker as "the most important thinker on intellectual property in the Internet age." His major publications include They Don't Represent Us (November 2019), Fidelity & Constraint: How the Supreme Court Has Read the American Constitution (May 2019), America, Compromised (2018), Republic, Lost His works include v2 (2015) and Republic, Lost: How Money Corrupts Congress-and a Plan to Stop It (2011).
He holds a bachelor's degree from the University of Pennsylvania, a master's degree in philosophy from the University of Cambridge, and a Juris Doctor from Yale University.
Pplpleasr Digital Artist

Pplpleasr is an artist with a focus on multiple fields such as web 3.0, NFTs, crypto, DAOs, and philanthropy. Her work influenced the creation of the investment group PleasrDAO and shaped the style of the decentralized finance movement. He has graced the covers of Fortune and Vogue, and has collaborated with Steve Aoki and Sotheby's. He was named one of this year's Forbes 30 Under 30 and ranked in the top five of Fortune's NFTs' y50 (a list of the most influential people in the NFT space). He has also donated more than $1.5 million from NFT sales to charity.
Ariel Ekblaw Aurelia Institute Founding CEO Director of MIT Space Exploration Initiative

Dr. Ariel Ekblaw leads the MIT Space Exploration Initiative, a team of more than 50 students, faculty and staff to build advanced technologies for space exploration. He is also the founding CEO of the Aurelia Institute, a hybrid space architecture research institute and venture incubation studio. He is also the founder of the Aurelia Institute and aims to realize the future of human space exploration through a hybrid ecosystem that combines a space architecture research institute and a venture incubation studio.
After graduating from Yale University with a bachelor's degree in physics, mathematics, and philosophy, he was a Ph.D. at MIT, where he designed space architecture habitats for autonomously self-organizing space structures. He is conducting research on future living spaces and space stations in orbit of Earth, the Moon, and Mars. He is also the author and editor of Into the Anthropocosmos and the author and editor of A Whole Space Catalog from the MIT Space Exploration Initiative (MIT Press 2021). He serves on the Executive Committee of NASA's Lunar Innovation Consortium (LSIC), where he guides activities on the Moon over the next decade. He is currently working on space hardware running on Mars and leading MIT's return to the moon. Her work has been featured in WIRED (March 2020 cover story), MIT Technology Review, Harvard Business Review, Wall Street Journal, BBC, CNN, NPR, PRI's Science Friday, IEEE and AIAA.
Kim Polese CrowdSmart Chairman

Kim Polese is the co-founder and chairman of CrowdSmart, an AI-powered cloud service that fundamentally improves organizational decision-making.
He co-founded IoT pioneer Marimba and successfully turned a profit, IPO and acquisition as CEO and Chairman. Today, Marimba is the world's leading IoT platform, delivering 3 billion endpoint updates annually to a variety of consumer devices, consumer electronics, and vehicles.
He was the founding product manager of Java at Sun Microsystems and led its launch. Previously, he was an applications engineer at IntelliCorp, a Stanford University-affiliated company and the first publicly traded AI company, where he helped 100 companies implement systems.
After receiving a bachelor's degree in biophysics from the University of California, Berkeley, he studied computer science at the University of Washington and received an honorary doctorate in business and economics from California State University.
He is a faculty member at the University of California, Berkeley, where he serves on the board of the Long Term Stock Exchange and serves as an advisor to a number of early-stage companies. She is a fellow at the Aspen Institute and has received numerous awards and honors, including Forbes' "Silicon Valley's Most Influential Women," Information Week's "Top Technology Executive," and Time Magazine's "25 Most Influential Americans."
Ken Hasebe, Mayor of Shibuya City
Born in Jingumae, Shibuya-ku in 1972.
After leaving Hakuhodo Co., Ltd., he founded Green Bird, an NPO related to garbage problems. Starting from Harajuku and Omotesando, more than 60 places nationwide about littering
Conducted promotional activities.
He was first elected to the Shibuya ward assembly in 2003 and served three terms of 12 years.
In the 2015 Shibuya mayoral election, he ran as an independent candidate and was elected. He is currently in his second term.
Sputniko! Artist / Associate Professor, Department of Design, Tokyo University of the Arts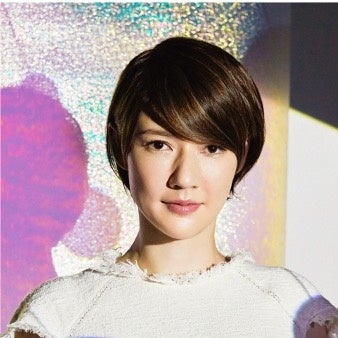 After graduating from Imperial College London with a degree in Mathematics and Information Engineering, he completed a master's degree in Design Interactions from the Royal College of Art (RCA). Since studying at RCA, he has been creating video installations that reflect the changing nature of human beings and society due to technology. Recent major exhibitions include Future and Art in 2019 (Mori Art Museum), CooperHewitt Design Triennale (Cooper Hewitt, USA), BROKEN NATURE (22nd Milan Triennale, Italy), 2016 at the 3rd Setouchi Triennale (Benesse Art Site Naoshima), Collecting Future Japan – Neo Nipponica" (Victoria & Albert Museum, UK) and others. Since 2013, he has been an assistant professor at the Massachusetts Institute of Technology (MIT) Media Lab, where he leads the Design Fiction Group. After working as a specially appointed associate professor at the University of Tokyo Graduate School, he is currently an associate professor at the Department of Design, Tokyo University of the Arts. Vogue JAPAN Woman of the Year 2013. In 2014, she was selected as one of FORBES JAPAN's "10 Women in Japan Creating the Future." In 2016, she received the 11th L'Oréal-UNESCO Women Scientists Japan Special Prize. He was named a Young Global Leader by the World Economic Forum in 2017 and a TED Fellow in 2019. He is the author of "The Power to Protrude."
Mayumi Hara, CEO of Frame Double-O Corporation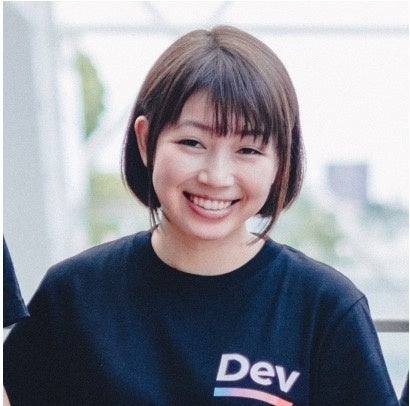 After launching a new business at a manufacturer and experiencing an IPO, he founded a social marketing startup in 2011. A serial entrepreneur who has been developing businesses and brands in various industries for 10 years. Inspired by the economic underappreciation of traditional artisans who handle national treasures, FRAME00 was established in 2015. Developed the "DEV Protocol" to support the sustainability of creators through blockchain.