Kiyoshodo Yata THE ROOM (Kamigyo-ku, Kyoto) is pleased to announce that until January 13, 2023, Kiyoshodo Yata THE ROOM (Kamigyo-ku, Kyoto) will hold a solo exhibition titled "Shipwreck on the shores of Onjuku" by Mexican artist Jimena Alarcon, who travels back and forth between Peru, Mexico, and France.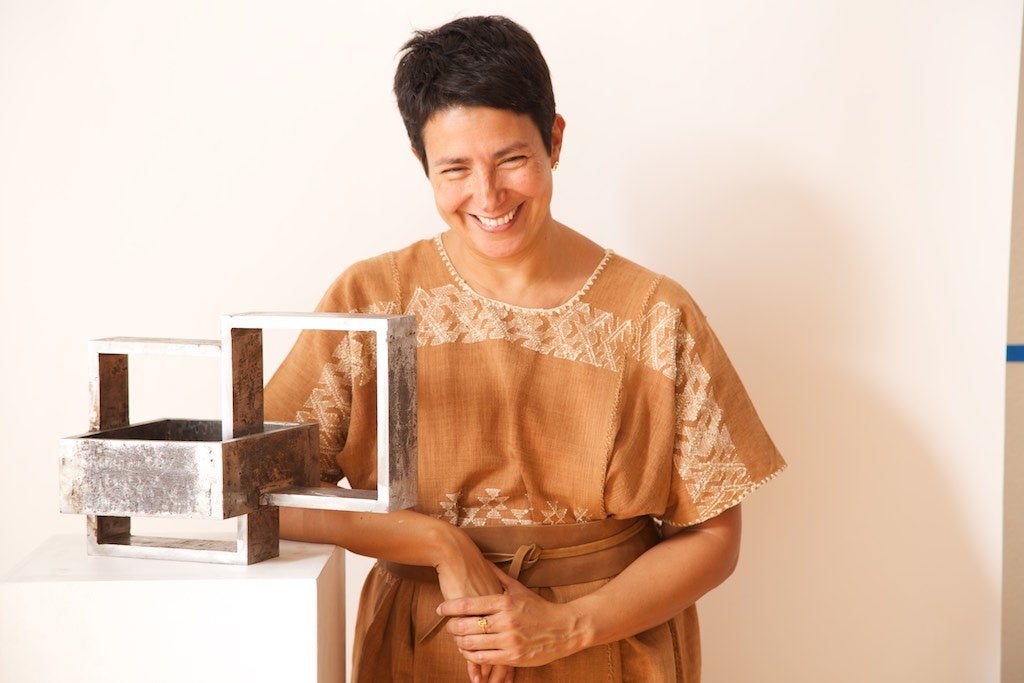 Mexican artist Jimena Alarcón
This time, Kiyoshodo Yata THE ROOM invites Mexican artist Jimena Alarcón as the fifth dialogue. While incorporating themes such as gender, racism, and social inequality, she develops works in various materials such as geometric textiles, sculptures, and jewelry.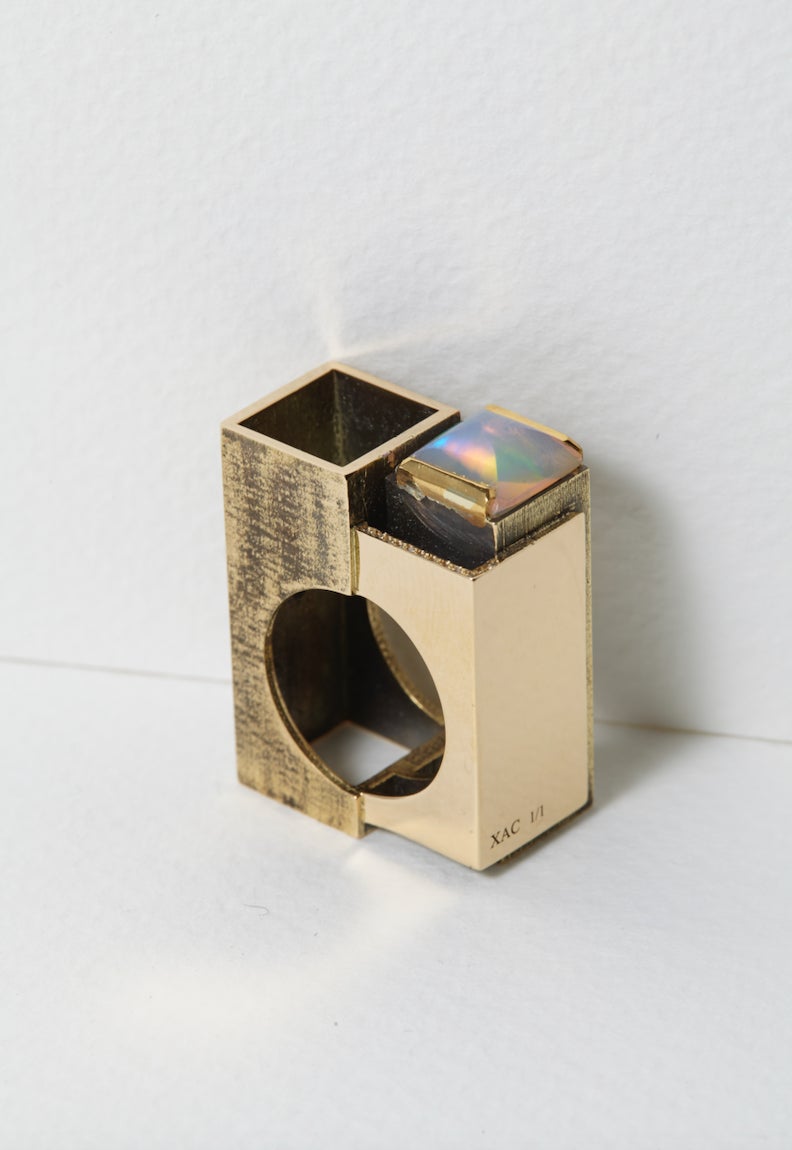 "In this exhibition, Jimena Alarcón questions the universal and timeless language of geometry and identity. The contradictory dialogues that arise between Jimena's work, sculpture, graphics, jewellery and architecture, play a role in the viewer to move between object and action, material and non-material. The dialogue she proposes is based on the history of a Spanish ship wrecked more than 400 years ago in 1609 from her native Acapulco, Mexico, to the Philippines. When the crew was rescued on the coast of Onjuku Village in Chiba Prefecture, it was not only a commercial exchange, but also an opportunity to discover artistic aesthetics and geometry. She argues that the balanced geometric patterns of Japan and their interlocking lines transcend visual perspectives, and when observed deeply, questions are raised to understand our origins. "Shipwreck on the Coast of Onjuku" is not only Alarcón's work, but also a form of art called the world. It is an infinite loop that depicts our daily lives as we seek meaning in life and a deep engagement with society. Geometry is a language that transcends time and space, with no beginning or end, no shore to land, testifying to our connection to the world."
Exhibition Curator
Martin Michaelis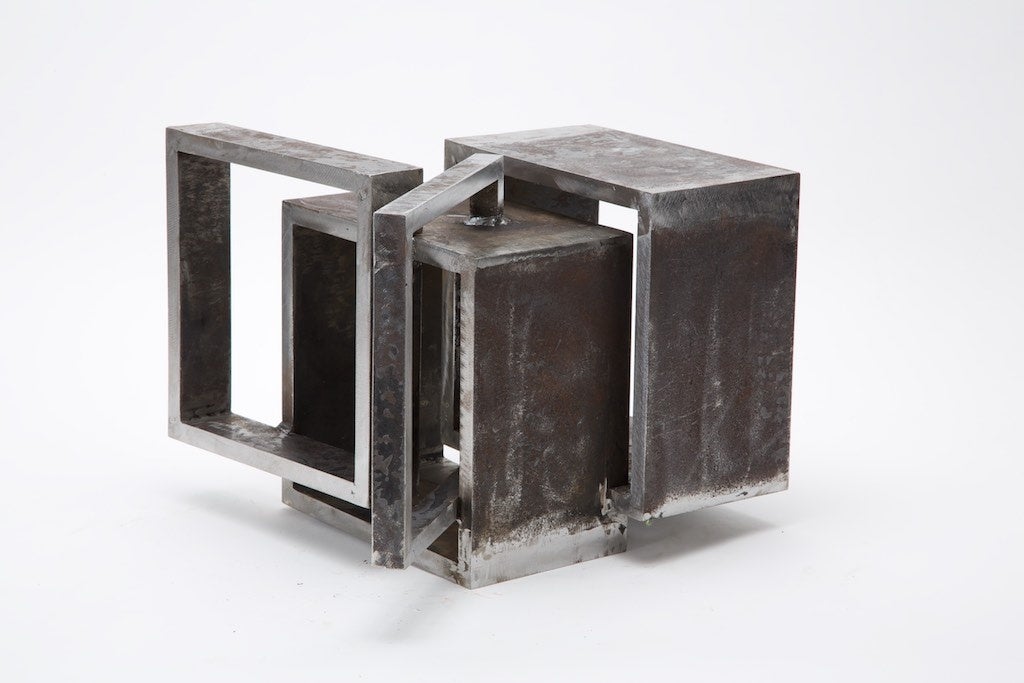 MOVIMIENTO IV
Since its establishment in the capital of Kyoto in the 4th year of Honghua (1847), Kiyoshodo Yataha, which has been trading new old tea utensils for 170 years, is an annex.KIYOSHODO YATA THE ROOMopened in spring 2022. It is active as a project space that supports domestic and foreign artists with ties to Kyoto, as well as art education for elementary school students in Kyoto. As an artist support, we connect artists invited to the residency with cultural and traditional craftsmen by utilizing the connections that Kiyoshodo has cultivated as a tea utensil dealer for many years Japan and support them so that their experiences lead to their next creations. During the artist's stay, workshops are also held at elementary schools in Kyoto as part of support for art education that allows them to experience art. Alarcón, the artist invited this time, has been creating works using gold leaf for some time, and Kiyoshodo decided to invite him after hearing that he wanted to visit the workshops of craftsmen who handle gold leaf, one of the traditional crafts of the Japan. While based in Mexico and France, Alarcón's works, up to the Philippine episode in this exhibition "Shipwreck on the Coast of Onjuku," he hopes to convey diverse culture and history to the people of Kyoto and children.
Exhibition Information
Wednesday, 16 November, 2022 – Friday, 13 January, 2023
Venue : Kiyoshodo Yata THE ROOM
Address: 〒602-0006 636 Zenshoincho, 2-chome, Ogawatsuji-no-nai, Kamigyo-ku, Kyoto
Artist : Ximena Alarcon
Period: Saturday, Sunday and Monday only from 12-5pm
On November 19, from 5 p.m. to 8 p.m., the opening cocktail will be held around Jimena Alarcón.
Ximena Alarcon is a Mexican artist who has traveled between Peru, Mexico, and France. After studying fashion design, she obtained a master's degree at the Marangoni Institute in Milan. Her sculptures explore the chain of space and movement from a geometric and organic perspective. It raises questions about themes she touches on deeply, such as gender, social inequality, racism, and empathy. Today, her work is part of the Fundación Sebastián Collection and is in private collections in the following countries: Mexico, Spain, Sweden, France, USA, Peru.
Martin Michaelisis a French-German artist liaison based in Mexico City that represents international artists between Europe, the United States and Mexico. With 20 years of experience working with some of the world's leading fashion, PR, art and design firms, we specialize in bridging galleries, design studios and artists. With its global network and expertise, it curates events and exhibitions.
Press Contact
Yoko Ooka yoko@yokoandcie.com
KIYOSHODO YATA THE ROOM
Address: 〒602-0006 636 Zenshoincho, 2-chome, Ogawatsuji-no-nai, Kamigyo-ku, Kyoto
Opening days: Saturday, Sunday, Monday
Opening hours:12:00- 17:00
Inquiries: 075-431-1366
Email: kyoto@seishodo.com
Instagram @seishodo_the_room