JR Japan East, JR Central, and JR West Japan will jointly implement the "Japanese Beauty Hokuriku Campaign" from December 2022 ~ March 2023 in cooperation with the Hokuriku Three Prefecture Visitor Promotion Cooperation Council. Based on the five beauty concepts of "gastronomy", "aesthetics", "beautiful skills", "beautiful baths", and "beauty", we propose a trip to Hokuriku. Please spend this winter in Hokuriku, which is full of the charm of "Japan beauty".
*Hokuriku Three Prefectures Visitor Promotion Collaboration Council: A council composed of Toyama, Ishikawa, Fukui, and each prefectural tourism federation and tourism promotion organization, the Hokuriku Economic Federation, and JR West Japan Kanazawa Branch for the purpose of creating attractive tourist destinations in the three Hokuriku prefectures (Toyama, Ishikawa, and Fukui) and promoting the attraction of visitors to Hokuriku.
<Key points for this winter>
・ Based on the winter charm of Hokuriku "gastronomy", we have prepared a plan that allows you to feel the charm of the local area more deeply by combining other beauty.
・You can experience the culture of the area in a complex way, such as experiencing vessels and making traditional crafts, appreciating and experiencing traditional performing arts, and taking a walk with explanations of the historic townscape.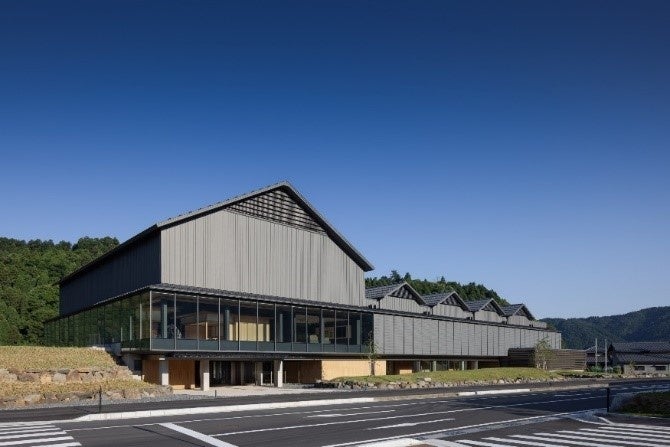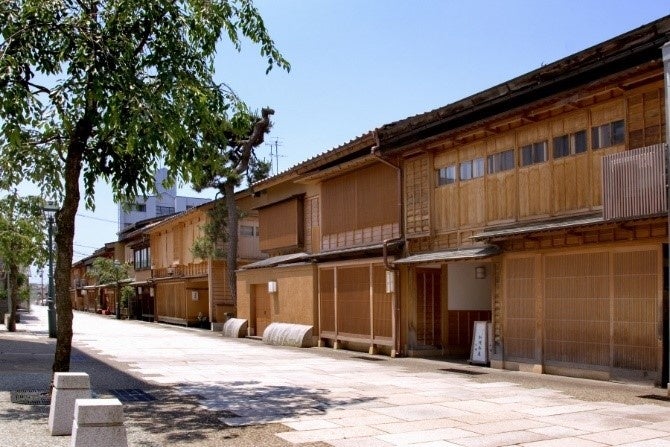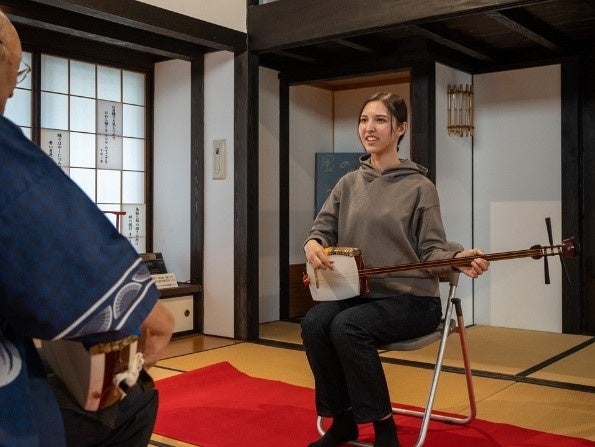 From top: Fukui Prefecture: Ichijoya Asakura Ruins Museum, Ishikawa Prefecture: Nishichaya Street, Toyama Prefecture: Etchu Yao

Japanese Beauty Hokuriku Campaign

Thursday, December 1, 2022 ~ Friday, March 31, 2023

Japanese Beauty Hokuriku ~Japan beauty is in Hokuriku. ~
The five "beauty" of "gastronomy", "beauty", "beautiful technique", "beautiful bath", and "beauty"

* < first > … Japanese Beauty Hokuriku Campaign Debut
※<J>… Japanese Beauty Hokuriku Campaign Limited Project
(1) "Gastronomy": You can enjoy rich foods such as local food and the standard "crab".
〇 "Crab" project
・Toyama Prefecture: Toyama Shinminato Fishing Port Lunch auction tour & eating at a crab hut
・ Ishikawa Prefecture: Red snow crab & incense box crab with plenty of crab meat Ainose Kaisenju
・Fukui Prefecture: Echizen "Gani" preparation experience & crab miso shabu actual eating experience
〇 The charm of local food
・Toyama: Japan heritage! Kitamaebune's Town Iwase and Folk Song Journey
・Ishikawa Prefecture: Have a meal while looking at the beautiful view of Kanazawa Castle and Ishikawa Gate ~LIVE KITCHEN KANASAWA~ first J
・Fukui: Soba eating coupon
(2) "Aesthetics": You can enjoy the beauty unique to Hokuriku.
・Toyama Prefecture: Gokayama Gassho no Sato Chartered Light Up
・Ishikawa: Seirinji Temple Special Light Up
・Fukui Prefecture: The largest medieval city ruins in Japan Ichijoya Asakura Clan Ruins Museum
(3) "Beauty skills": Hokuriku is a thriving traditional crafts. Please experience the skills that have been honed since the feudal era.
・Toyama Prefecture: Experience casting and lacquerware "manufacturing" in the city of Takaoka! <J>
・Ishikawa: Komatsu's Crafts, Culture and Gastronomy Experience
・ Fukui Prefecture: Echizen is a S-class experience brought by Echizen town!
(4) "Biyu": Along with hot springs that heal people, we propose various ways to enjoy such as eating and walking around the city.
・Fukui Prefecture: Stay at a hot spring and eat "Osoto rice"
(5) "Beauty": The warm hospitality of the Hokuriku people fills the hearts of visitors.
・Toyama Prefecture: "Yao Luxury Plan" to visit the town of Owara style tray
・Ishikawa Prefecture: Nishichaya Street PREMIUM "Touching Traditional Performing Arts"
・Fukui Prefecture: Lunch of local cuisine and Sagicho experience at Kagetsuro

Travel products, JR tickets, etc.
Major travel agencies in the Tokyo metropolitan area, Chukyo area, and Kansai area offer travel plans that include a round-trip JR ticket to Hokuriku and an inn, as well as excursion tickets that can be used together.
We also offer free-type and round-trip special tickets from some areas to Hokuriku.
* There are areas where travel plans are not available depending on the travel agency. For details, please contact your travel agency.
* For details on special tickets to the Hokuriku area, please check the websites of JR companies.

Ms. Tsuki, who is expected to play a wide range of roles in advertisements and magazines as a new model, will be used to advertise using common visuals among the three JR companies, mainly station posters. In addition, a campaign guidebook "Hokuriku Winter Story" will be installed at the main stations of the three JR companies, introducing the charms of Hokuriku and recommended projects centered on "gastronomy".
~Poster Image~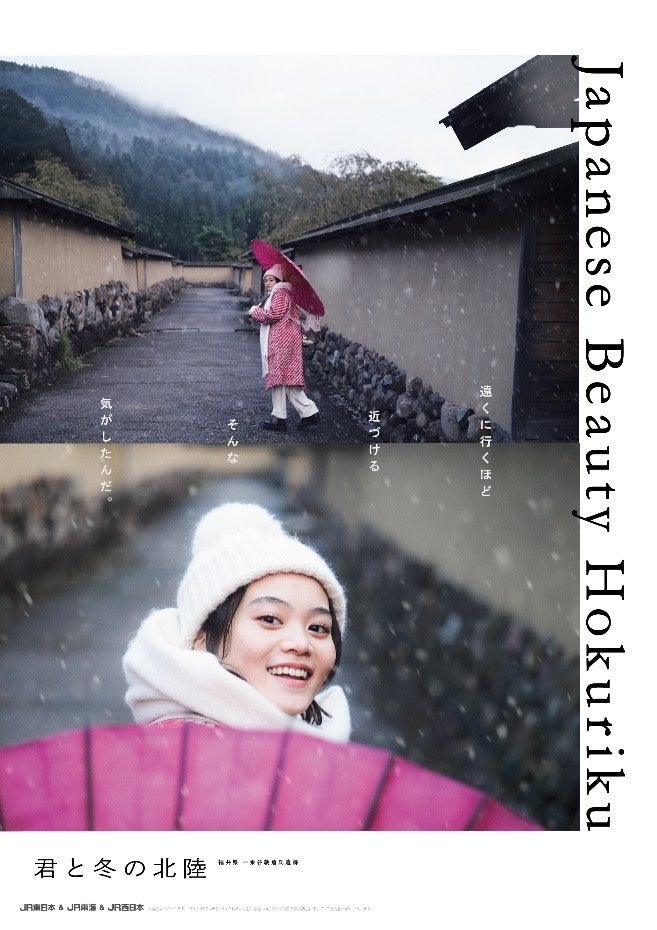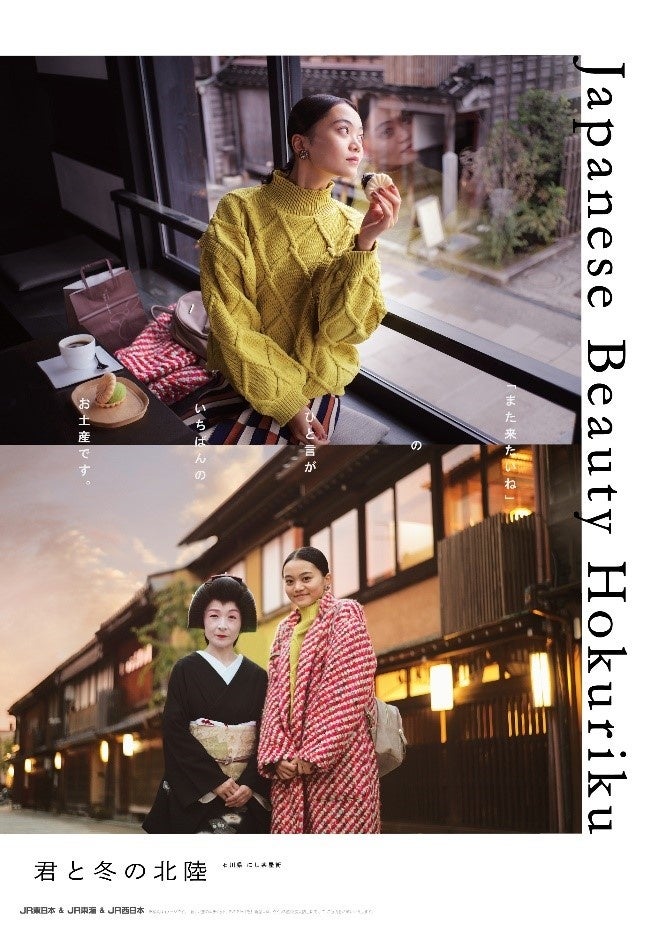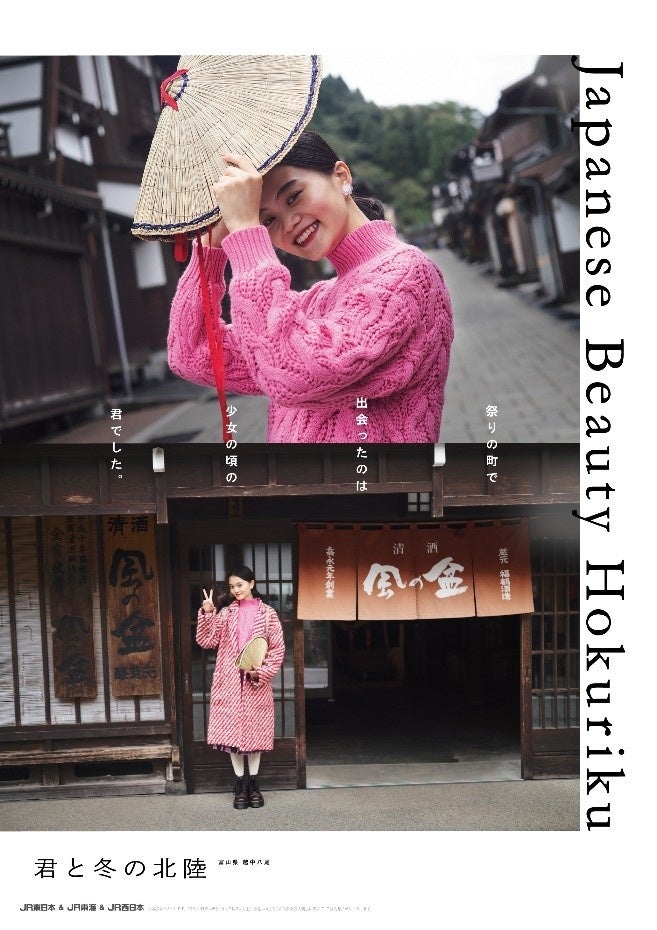 [Shooting location: from top] Fukui Prefecture (Ichijoya Asakura clan ruins), Ishikawa Prefecture (Nishichaya Street), Toyama Prefecture (Etchu Yao)