At Ace Hotel Kyoto (Location: 245-2 Kurumoyacho, Nakagyo-ku, Kyoto, General Manager Nicholas-Johms Black), on Sunday, January 23 and Sunday, January 30, at the lobby and gallery on the first floor of the hotel, everyone can participate in the cultural event "WAX WORKS : Lover Lovers Market", a cultural event where anyone can participate, and enjoy handmade Inn sense making and afternoon tea". Craft & Sip with POJ Studio" will be held. In 2022, ace hotel Kyoto, which has the concept of "East meets West", plans to hold events on the theme of culture, art and music at any time.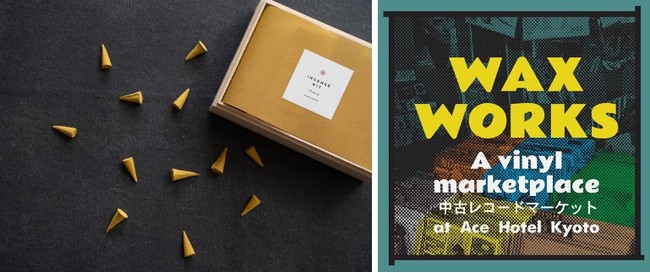 ACE Hotel Kyoto Lobby Gallery Event
①「WAX WORKS : Vinyl Lovers Market Vol.1」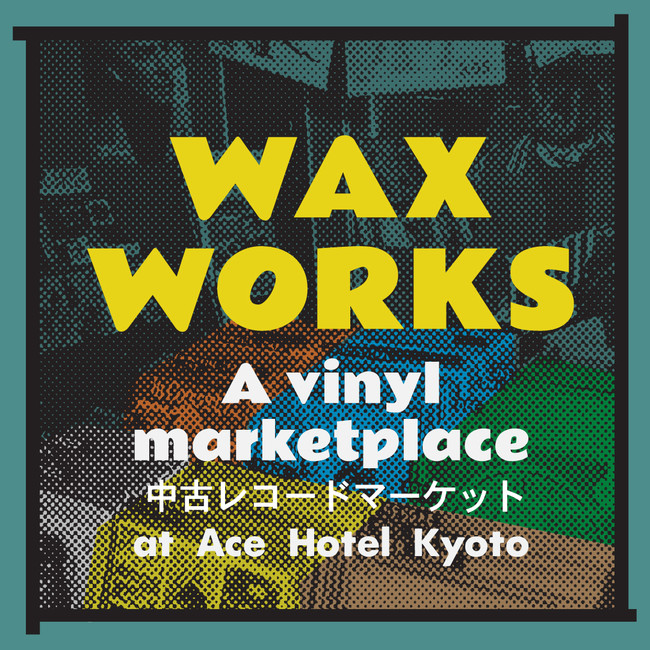 WAX WORKS Vinyl Lovers Market Vol.1
It is a simple record market for music lovers, with used record shops and record collectors familiar to Kansai record enthusiasts who also play at the bar and taco lounge "PIOPIKO" on the 2nd floor of the hotel. It is a chance to find your own bargains such as a maniac piece, a rare board you were looking for, a masterpiece of illusions. In addition to the special performances of Osaka-based composer Shu Suzuki twice at 13:00 and 16:00, each store's exhibitor will become a substitute DJ and introduce various genres of music. This market will continue to be held where you can enjoy meeting new music. Details will be announced at any time.
Date: Sunday, January 23, 2022, 12:00 p.m. to 5:00 p.m. Admission: Free
Special Performance: Shu Suzuki https://www.instagram.com/shuszk/
Participation schedule: Shop openings (in no particular order)
raregroove (Osaka)
Yellow Cats Music Store (Kobe)
hachi records shop (Kyoto)
Revelation Time (Osaka)
Funtricks! Records (Osaka)
Yoake Records (Kyoto)
Human Records (Kyoto)
City Boy Lounge (Osaka)
(2) "Craft & Sip with POJ Studio" Fragrance Making and Afternoon Tea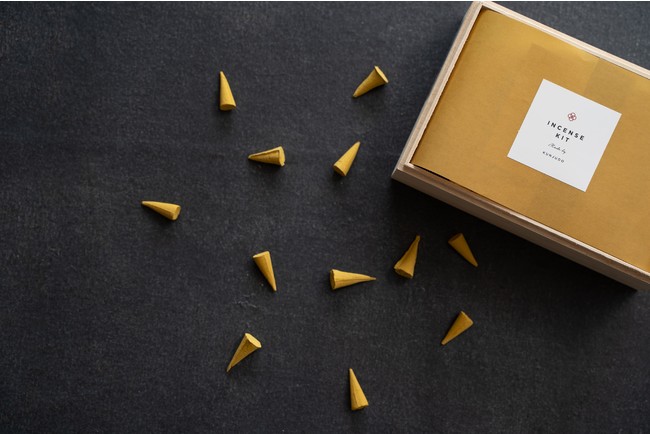 Craft & Sip with POJ Studio Fragrance Making and Afternoon Tea
Why don't you spend a Sunday at Ace Hotel Kyoto that fills your senses with a fragrance making workshop and afternoon tea limited to Craft & Sip? After making incense cones while enjoying the scent of cypress, yuzu, shencho flowers, and cherry blossoms, please enjoy afternoon tea with an excellent balance of sweetness and savoury. The theme of afternoon tea is "American Sweets & Savoury". We made a number of sweets recipes from the United States in ace hotel home country using kyoto ingredients. Enjoy an afternoon where you can enjoy the essence of east and west, traditional Japanese incense and American sweets at once.
Date: Sunday, January 30, 2022: 12:30 – 16:00
– Incense Making Workshop: From 12:30
– Afternoon Tea: From 14:00
Location: Ace Hotel Kyoto
– Workshop: 1F Lobby Space
– Afternoon Tea: 3F Private Event Space
Participation fee: ¥9900 (tax included)
Choice of aroma and color: Cypress (gray), Yuzu (yellow), Shen Ding flower (yellow), Cherry (yellow)
Participants: Limited to 20 people
Contact: POJ https://pojstudio.com/events/ace-hotel
Ticket purchase page: https://pojstudio.com/products/craft-and-sip-ace-hotel
About POJ: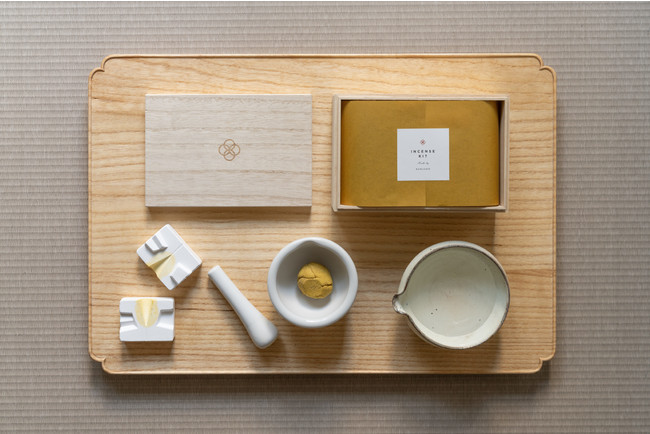 About POJ
POJ Studio is a brand with a core mission of giving back, founded in 2020 by two women in Kyoto. Focusing on authentic Japanese crafts known only to domestic collectors and enthusiasts, we organize collections that share hidden masterpieces and unknown stories on the hills of craft towns throughout Japan, and hold workshops to learn traditional crafts. By choosing only the highest quality, we would like you to open the door to Traditional Japanese culture and experience the depths of Japanese lifestyle and philosophy.