Artly Co., Ltd. (English: ARTORY INC., Location: Naka-ku, Nagoya-shi, Aichi Prefecture, Representative: Takeaki Sato), together with the apparel brand VEDUTA (katakana notation: Veuta, Representative: Hitoshi Watanabe), will hold an online event on the theme of cultural creation in cooperation with the Tendai Sect's main mountain, Hieiyama Yankeiji Temple (Shiga Prefecture), which has a history of more than 1200 years and is registered as a UNESCO World Cultural Heritage Site. Denkan LIVE" will be held on October 10, 2022. Starting with live commerce × online fashion show held at Amida-do, live commerce of traditional crafts, live tour around Hieiyama Yankei Temple, Peace Bell LIVE, etc., we will challenge to provide a new interactive user experience using Artly's live streaming platform.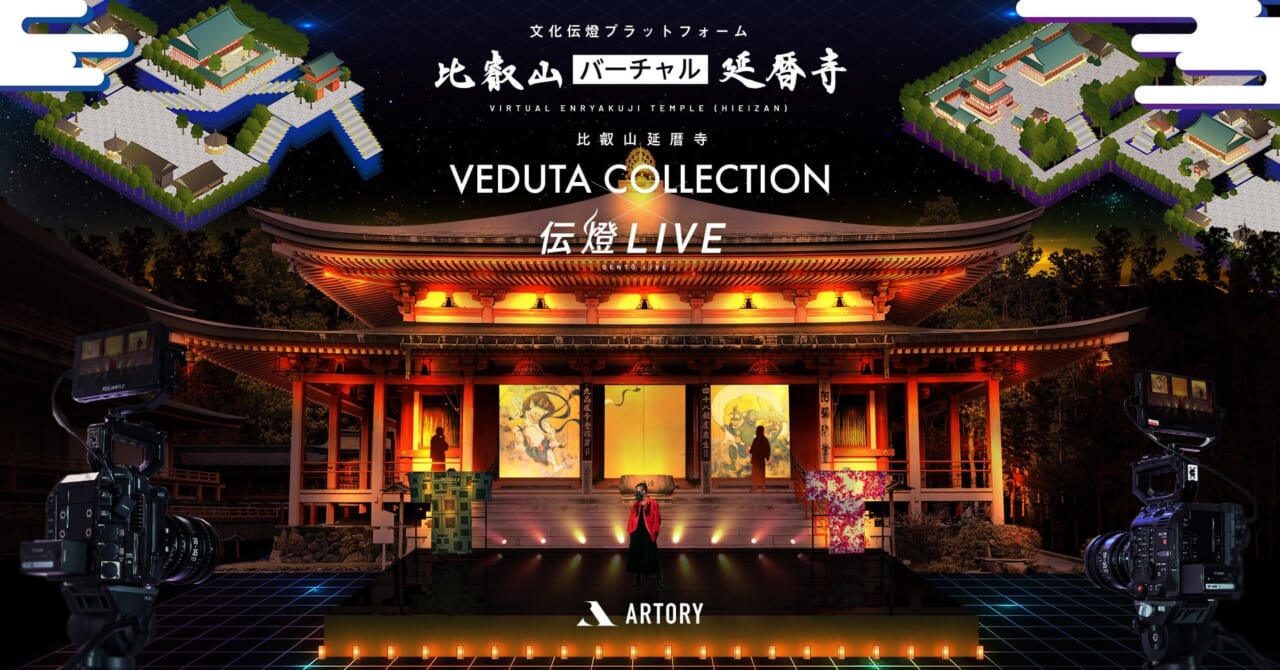 Key visuals for online events and platforms set at the Hieiyama Yankei Temple
A project of transmission lights in line with the digital society. Illuminating the light of culture to the next generation
The Tendai Buddhism, which has influenced the culture, thought, and history of Japan for 1,200 years Japan and the mother mountain of Buddhism, "Hieiyama Yankei Temple".
Symbolizing the land of heaven, which can be said to be the watervein of Japan culture, we will challenge the creation of a project that will play a role in cultural transmission lights in the digital society. With the mission of cultural creation and inheritance, this initiative aims to disseminate content that fuses tradition, IT, and contemporary culture Japan to bring to life the common culture, spirit, and values that people have inherited by themselves.
We aim to create opportunities for enlightenment and become a light that illuminates a corner of the next generation.

Transmission lamps illuminate the darkness of the heart and inherit teachings and culture.
The keyword of this project, "Den-lantern," means "to receive and transmit the Orthodox Law from master to disciple," and it is said that it originated from the fact that just before the death of Buddha, he told his disciples, "Make my teachings a lamp that will be the foundation of your heart."
The Hieiyama Yankei Temple has a symbol of the transmission lamp, the "Immortal Lamp". It is said that this lamp, which has been constantly lit since the opening of the mountain at its peak, has become the etymology of "carelessness", and since the lamp disappears when the oil runs out, it has been handed down for 1200 years that new oil is constantly added. Both tradition and tradition light signify "to connect from the past to the present and to the future", and it contains the wish to "illuminate and guide the darkness of people's hearts forever".

Take the Amida Hall at night to the runway. Also produced by projection mapping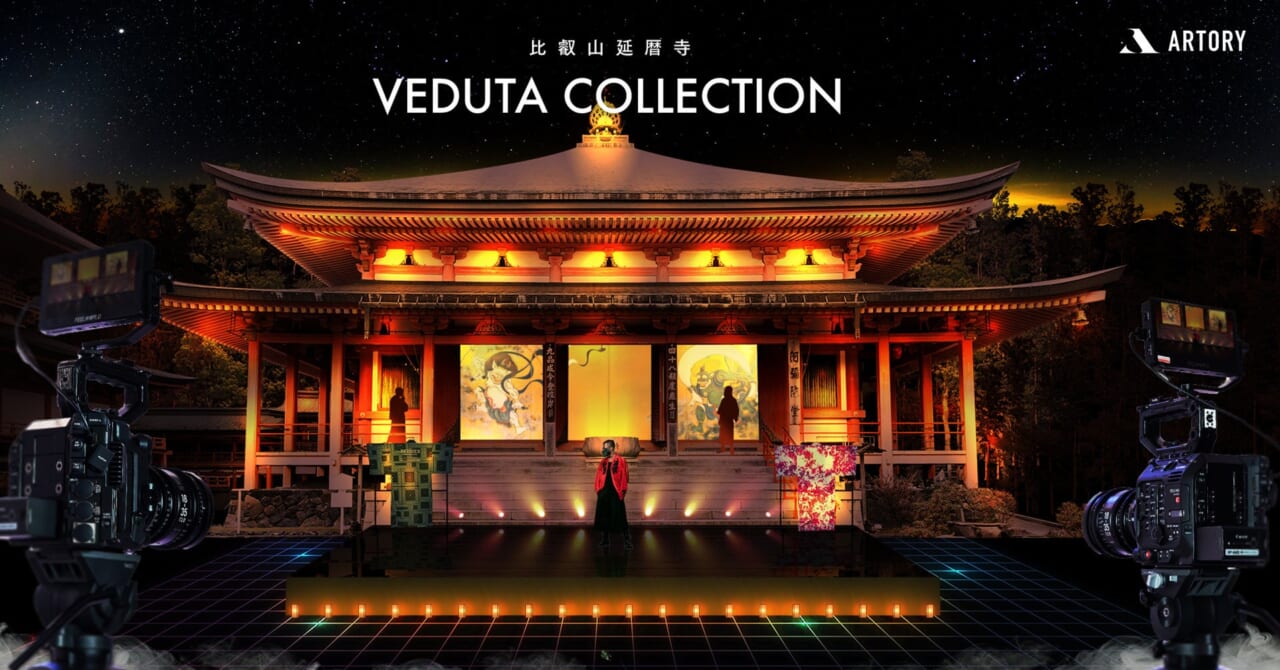 Fashion Show Image Perth
On the runway connecting the corridor of Hieiyama Yankeiji Temple "Amida-do" with a special stage, we will hold a fashion show "Hieiyama Yankeiji VEDUTA COLLECTION" that introduces about 30 products of the brand "VEDUTA" that arranges kimonos in a modern style. In addition to projection mapping linked to VEDUTA's kimono design, the production will use traditional Japanese drums and subculture music to express the collaboration between traditional and contemporary culture. While watching high-definition footage using four or more 4K cinema cameras, such as the Canon EOS C300, you can also enjoy live commerce where you can purchase products worn by models walking in the corridors in real time.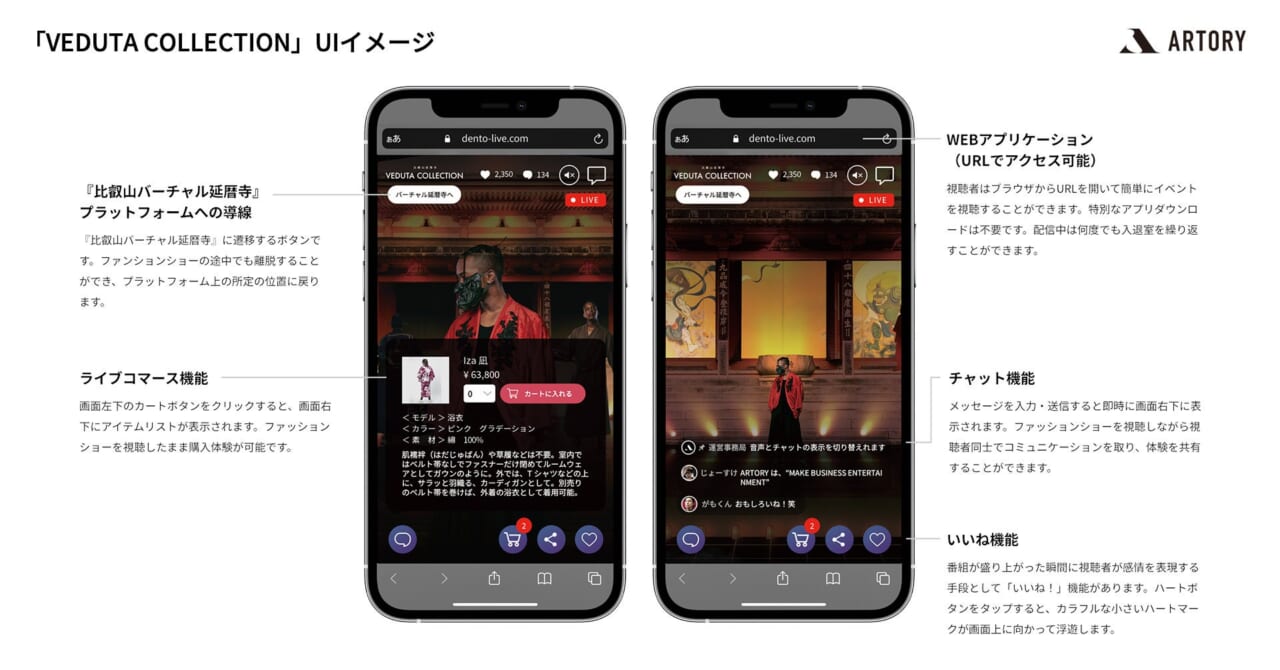 UI image of the platform that distributes the fashion show
Apparel brand "VEDUTA" that reinterprets Japanese clothes as street fashion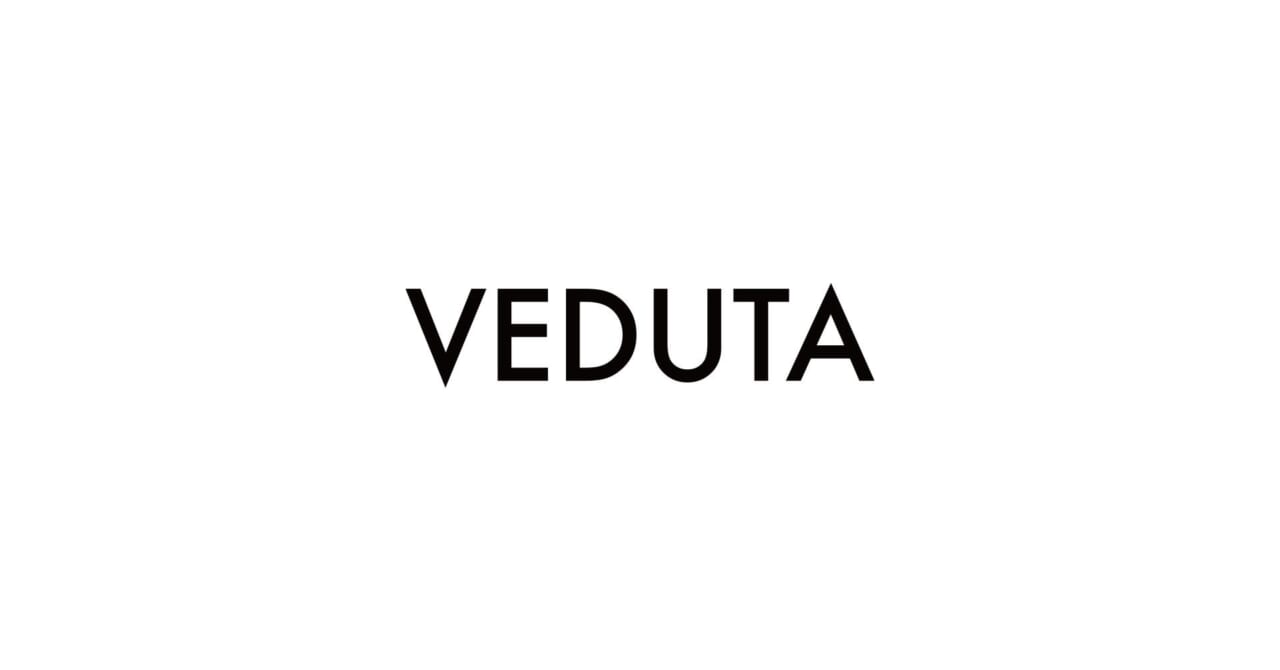 "RE・DESIGN JAPANESE KIMONO" reinterprets Japanese clothes as street fashion.
MADE IN JAPAN's apparel brand that combines tradition, trends, and functionality. It features on-trend design, Japan traditions and functionality adapted to modern lifestyles. Launched in 2018 by designer "Watanabe Masashi" from Sadogajima, it has domestic and foreign artists as customers. It is sold in stores such as New York, Shinjuku Isetan, Azabu Juban, etc. The brand name "VEDUTA" means "landscape" in Italian, and it contains the desire to "create a landscape where people all over the world wear Japan kimonos as a matter of course".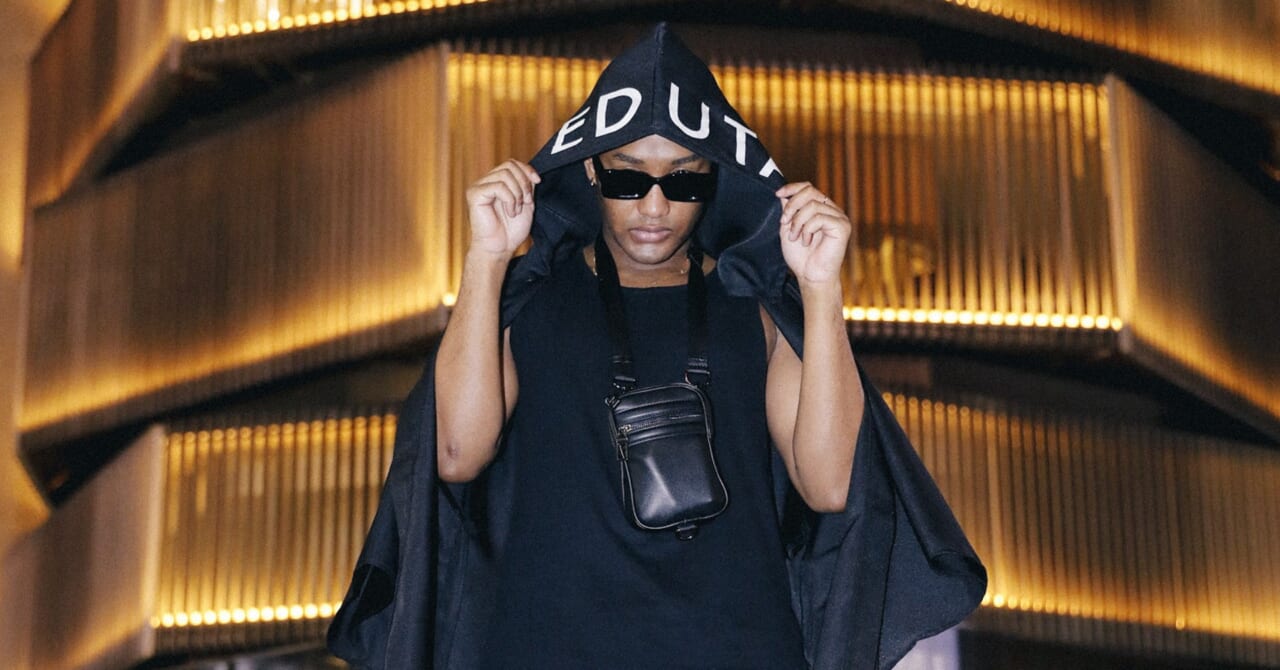 Oversized haori with free hood removal by sewing by Japanese sewing
​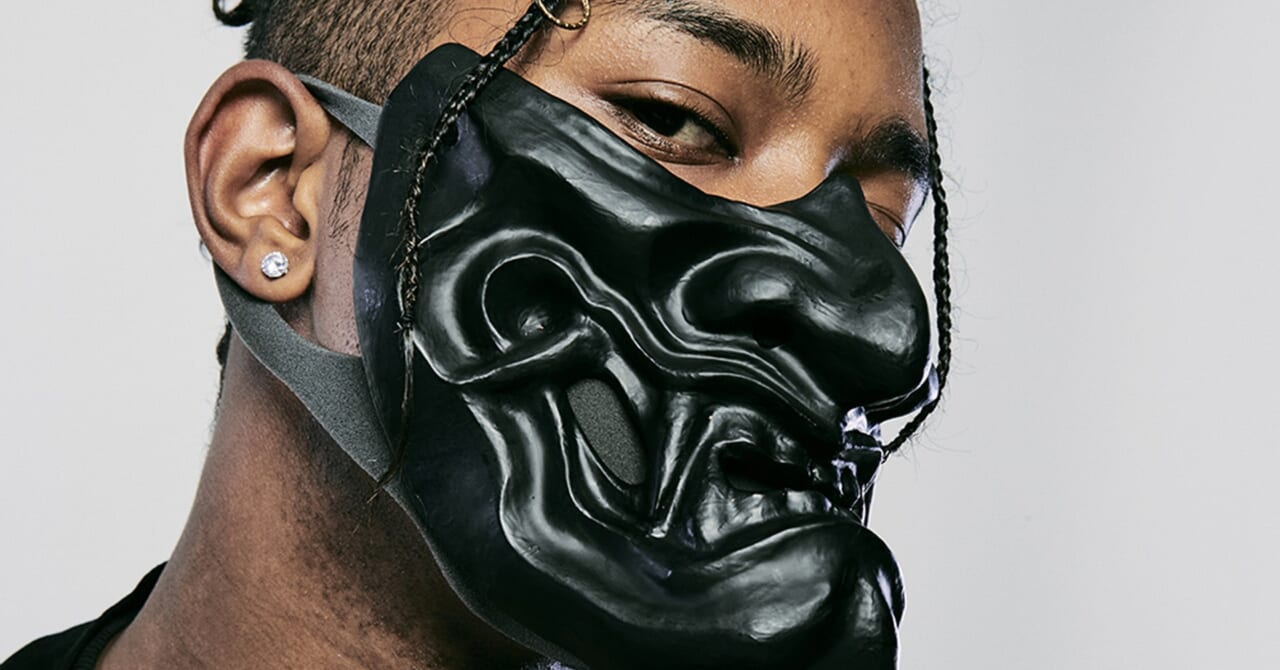 Traditional Performing Arts Products in collaboration with the face master of Iwami Kagura Face 2 Faith
​
"Denkan LIVE" Contents Introduction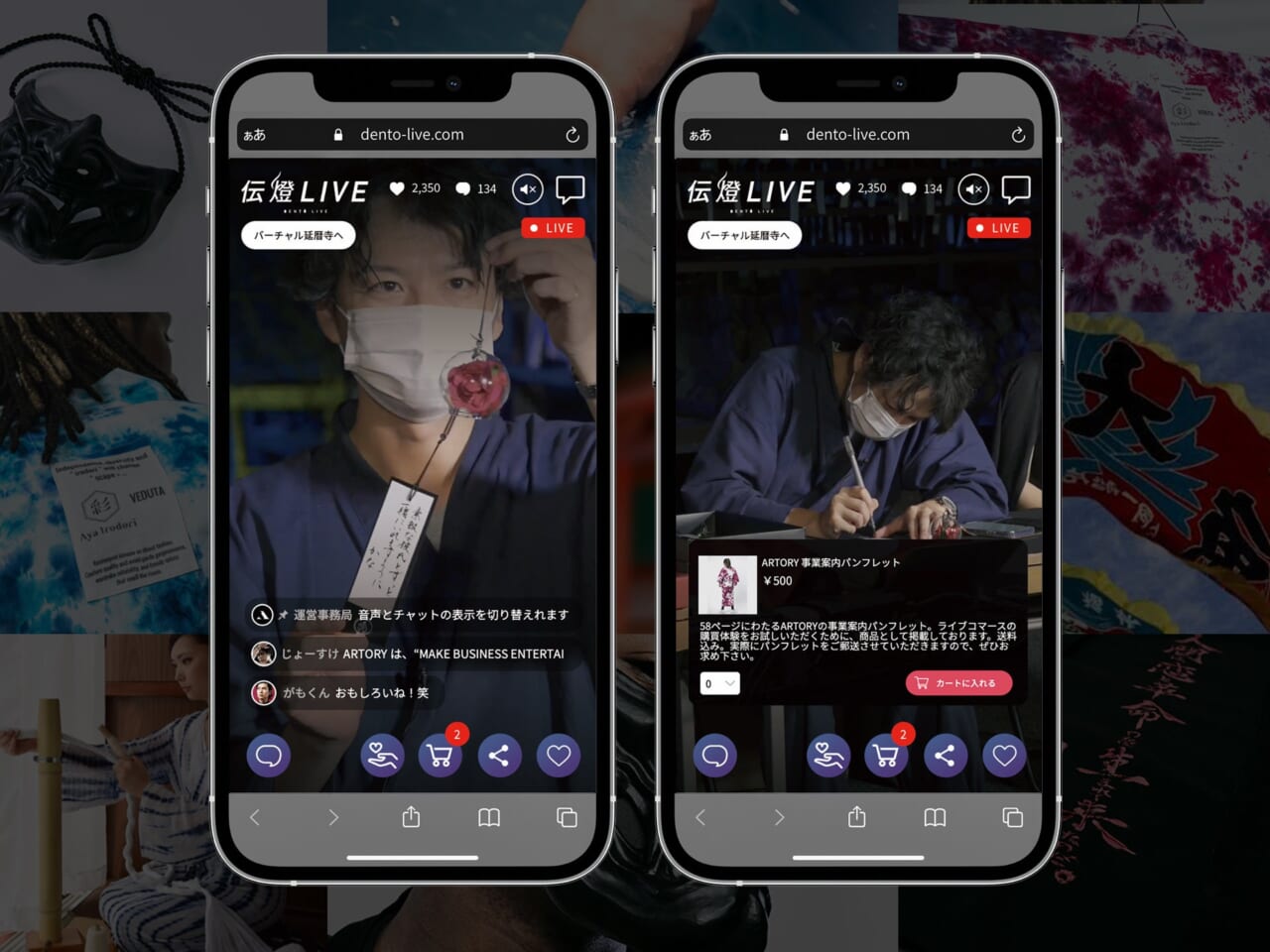 Traditional Live Commerce UI Image
"Traditional Live Commerce"
Simultaneous interpretation from Yanluo Temple for Cool Japan
Traditional crafts meetsLive Commerce. A cutting-edge purchasing experience that can support the culture of Japan. An audio guide function using simultaneous interpretation is also being planned.
Hiei Mountain Yankei Temple Online Live Tour Image Photo
"Hiei Mountain Yankeiji Temple Online Live Tour"
Tour the sacred sites of Japan Buddhism and pass on the history of Japan to the next generation
We will live-stream a location program that tours Hieiyama Yankei Temple with monks. Gen Z influencers will be appointed as navigators to convey opportunities to learn about Japan history and culture to the younger generation.
​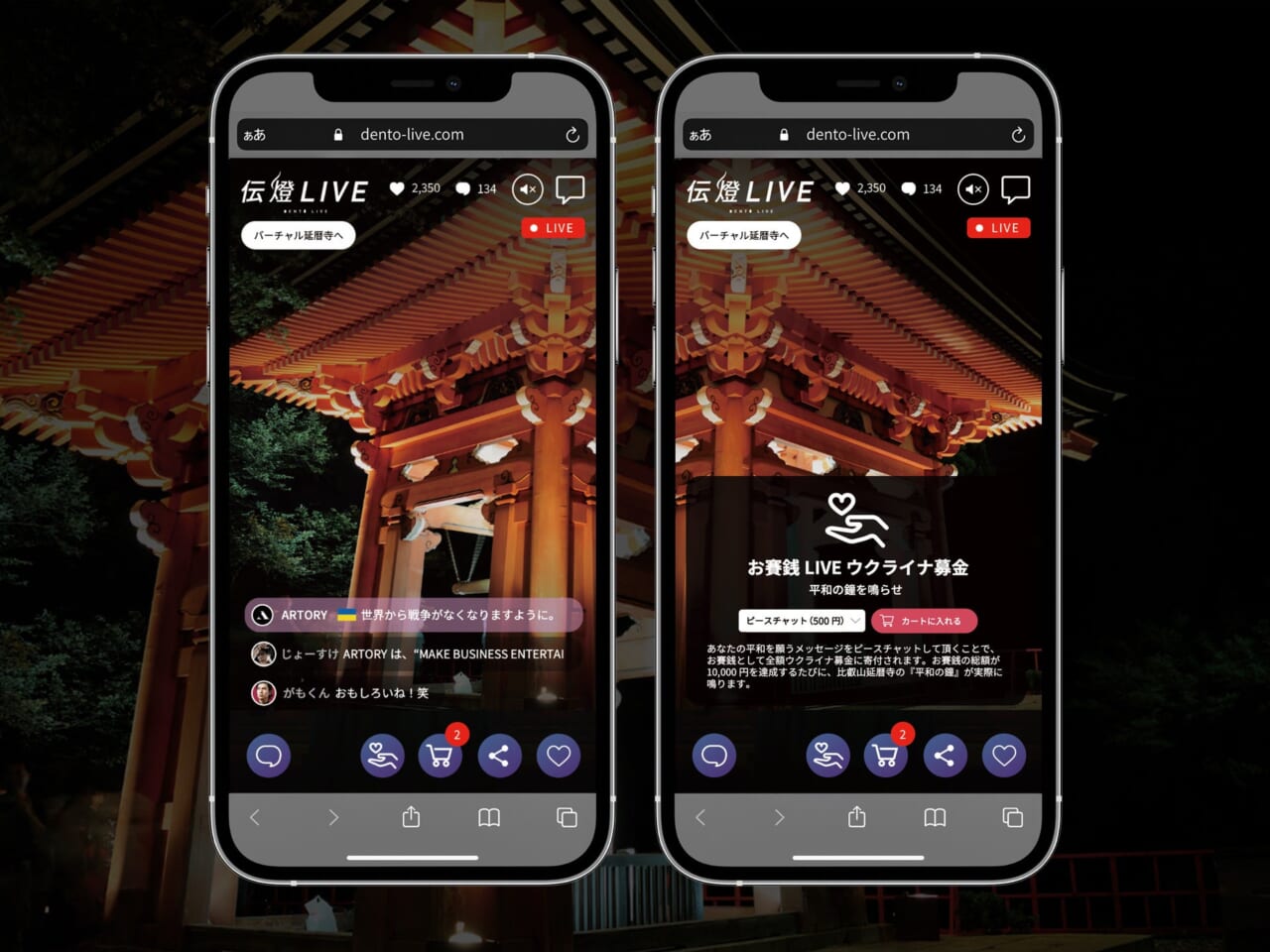 Peace Bell LIVE~Ukraine Fundraiser~ UI Image
"Peace Bells LIVE ~Ukraine Fundraiser~"
Viewers' Prayers for Ukraine
Users purchase "Peace Chat" on the screen and send wishes of peace. A chat with the Ukrainian flag will appear on the screen and you can donate money to Ukraine. Every time a certain amount of money is achieved, the Peace Bell is rung and the sound of the Brahma Bell is delivered in real time.
A platform that co-creates sustainability by converting it into content "Hieiyama Virtual Yankei Temple"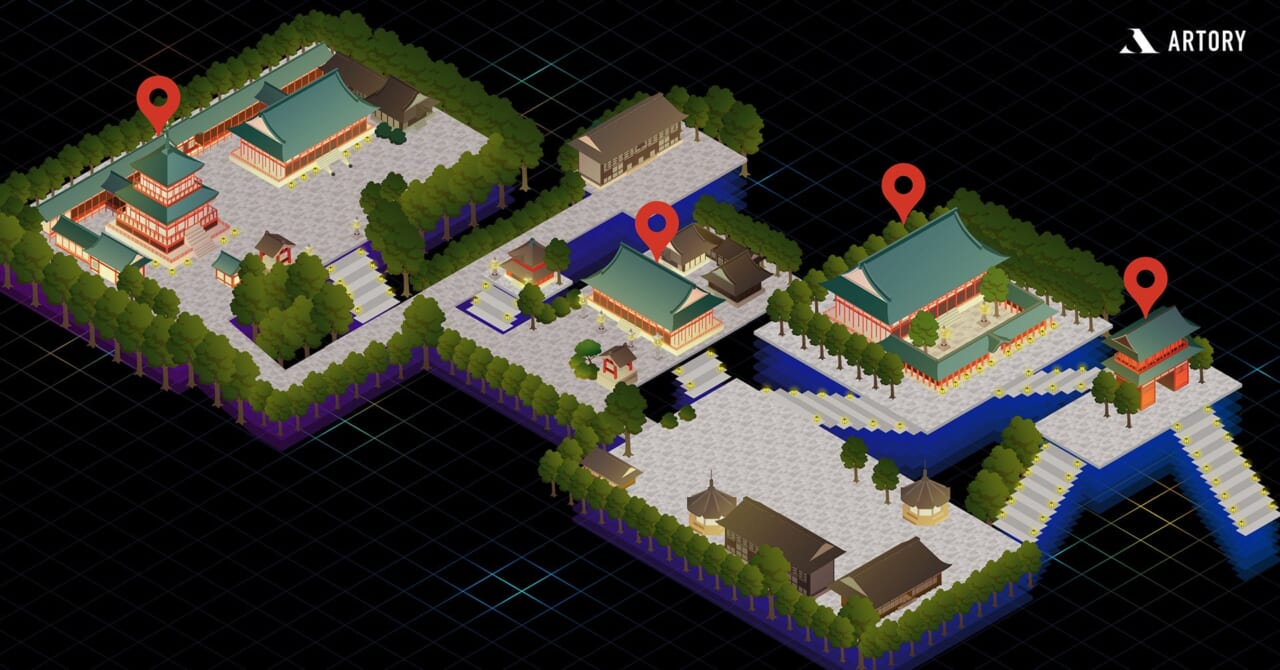 Hieiyama Virtual Yankei Temple reproducing Hieiyama Yankei Temple on a virtual map
The Tendai Buddhism, which has influenced the culture, thought, and history of Japan for 1,200 years Japan and the mother mountain of Buddhism, "Hieiyama Yankei Temple".
Symbolizing the land of Tendai, which can be said to be the vein of Japan culture, we will launch a web platform that disseminates cultural creation and sustainability.
The virtual map that digitizes the area centered on the main hall "National Treasure Nemoto Nakado" (Hiei Mountain Yankeiji East Pagoda) with an isometric design, will appear as a spot that will be the entrance to the live streaming event when "Denkan LIVE" is held.
In addition, we are looking for exhibitors from sponsoring companies as a place to introduce cultural creation and sustainability. In addition to exhibiting on landing pages and in the form of article content, we also accept requests for original projects. Respecting the 1,200-year history of Hieiyama Yankei Temple, we aim to be part of efforts to spread understanding and interest in the SDGs in Japan through a form that symbolizes a sustainable co-creation society.

Hieiyama Yanluo Temple VEDUTA COLLECTION
Date: Monday, October 10, 2022
Organizer: VEDUTA
Planning, Production, Production: Artly Co., Ltd.
Cooperation: Hieiyama Yankei Temple
URL:https://www.veduta.jp
Denkan LIVE, Hieiyama Virtual Yankei Temple
Organizer: Artly Inc.
Planning, Production, Production: Artly Co., Ltd.
Cooperation: Hieiyama Yankei Temple, VEDUTA
URL:https://dento-live.com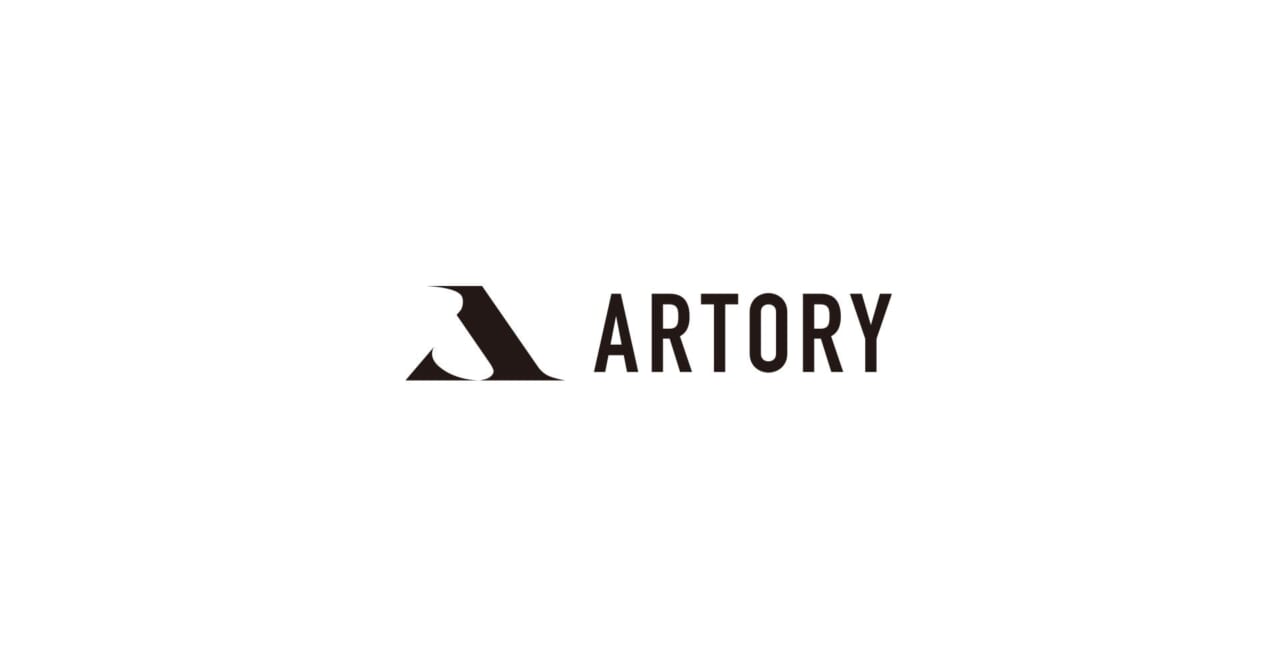 ARTORY is a solution company that develops web services under the slogan "MAKE BUSINESS ENTERTAINING". Since its establishment in 2011, we have been well-versed in WEB, cloud, content production, application development, digital marketing, etc., and have been creative × IT and solve the problems of a wide range of clients, from regional companies to national clients.
In 2020, we established an Internet TV studio (52tsubo) in Nagoya Sakae that will serve as a creative base for multimedia production, focusing on the production of high-quality Internet programs. We are also working on the development of new live streaming services and the creation of digital art using projection mapping.
In November 2021, at the "Kimono Chanting ~Kimono Mōde~" held at Toyokawa Inari (Enfukuyama Toyokawa Cabinet Myōjōji Temple, Location: Toyokawa City, Aichi Prefecture), the three major Inari Japan, with actress Yuko Asano as an ambassador, with the cooperation of Yamaguchi Art Textile Co., Ltd. (Kyoto City), which handles costume supervision and production on television and other media, the drama "Ōoku" Period costumes such as series are exhibited in the Temple Treasure Hall, where important cultural properties of the country were stored. As an attempt to fuse tradition and digital art, he created a projection mapping of kimonos. "Kimono digital art", in which the pattern of a gorgeous kimono costume starts to move, was spread by word of mouth and SNS, and it attracted a response from visitors, local governments, tourism associations, etc.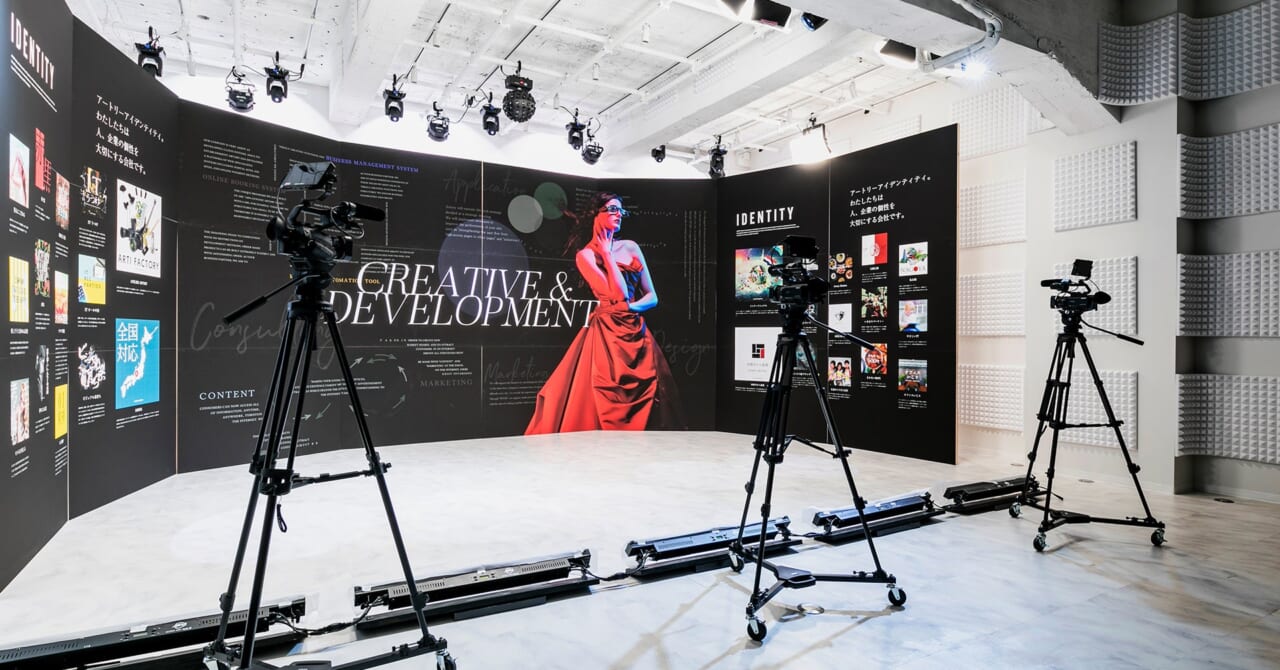 Studio ATELIER ARTORY on the 1st floor of Artly Headquarters (Naka-ku, Nagoya)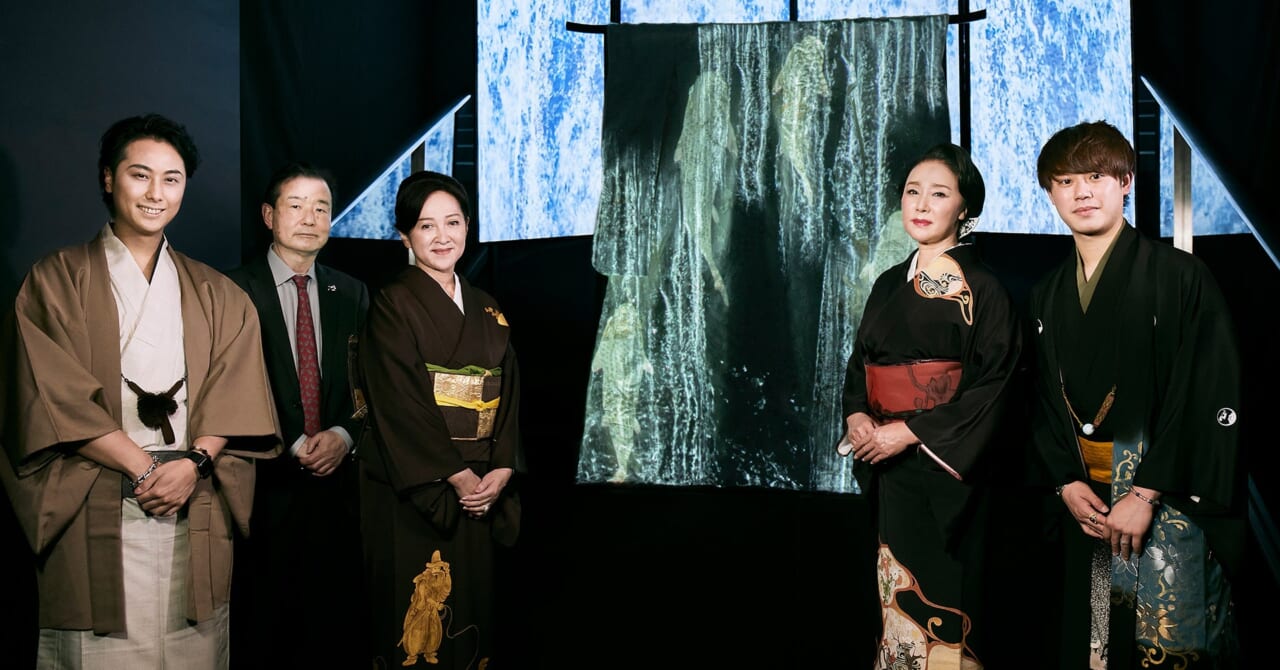 Digital art work of kimono by projection mapping (in cooperation with Yamaguchi Art Textile Co., Ltd., actress Yuko Asano)
Inquiries about the press
Artly Corporation
〒460-0012 1-1-25 Chiyoda, Naka-ku, Nagoya-shi 1st Nakagawa Building 2F
Hieiyama Virtual Yankei Temple / Denkan LIVE / VEDUTA COLLECTION WINDOW
TEL: 052-684-6478 (Reception hours: Mon-Fri 10:00-19:00)
MAIL: dento.live@artory.co.jp
ARTORY website: https://artory.co.jp