Hacoa Co., Ltd. (Headquarters: Sabae City, Fukui Prefecture, Representative Director: Hitoshi Ichihashi, hereinafter referred to as "Hacoa") has created a wooden keyboard "Full Ki-Board Wireless" with an exterior made of real wood.
Crowdfunding will start on the support purchase service "Makuake" from November 16, 2022 (Wednesday).
The wooden keyboard is a popular product that represents the brand, featuring a natural wood key top that fits well on your fingers and the aging of wood that you become more attached to the longer you use it. In response to the much-requested "wireless support" voice, we have developed a new model.
https://www.hacoa.net/view/page/kiboard-wireless
​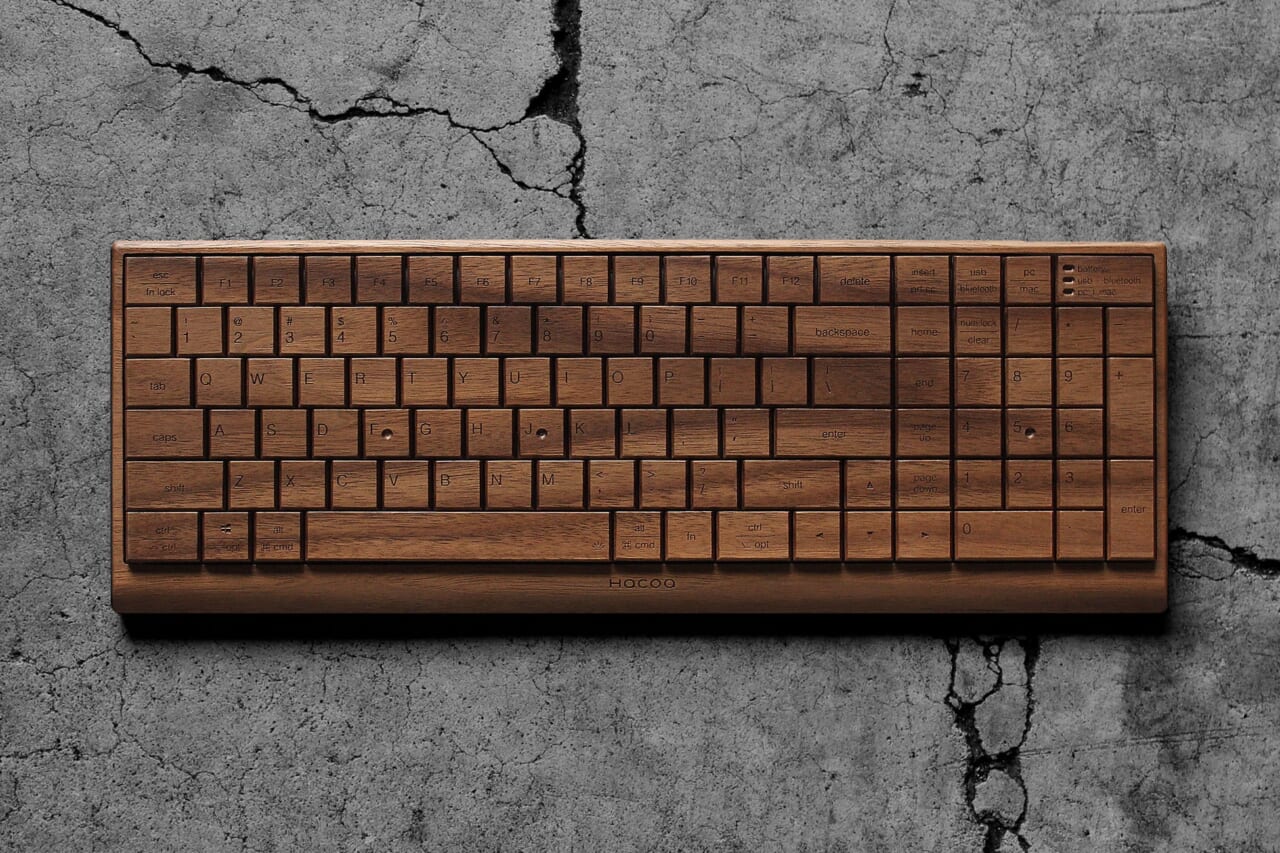 Hacoa is a wooden miscellaneous goods brand launched in 2001 by applying the woodworking techniques cultivated through the creation of wooden fabric, rooted in the workshops of traditional Echizen lacquerware craftsmen founded 60 years ago.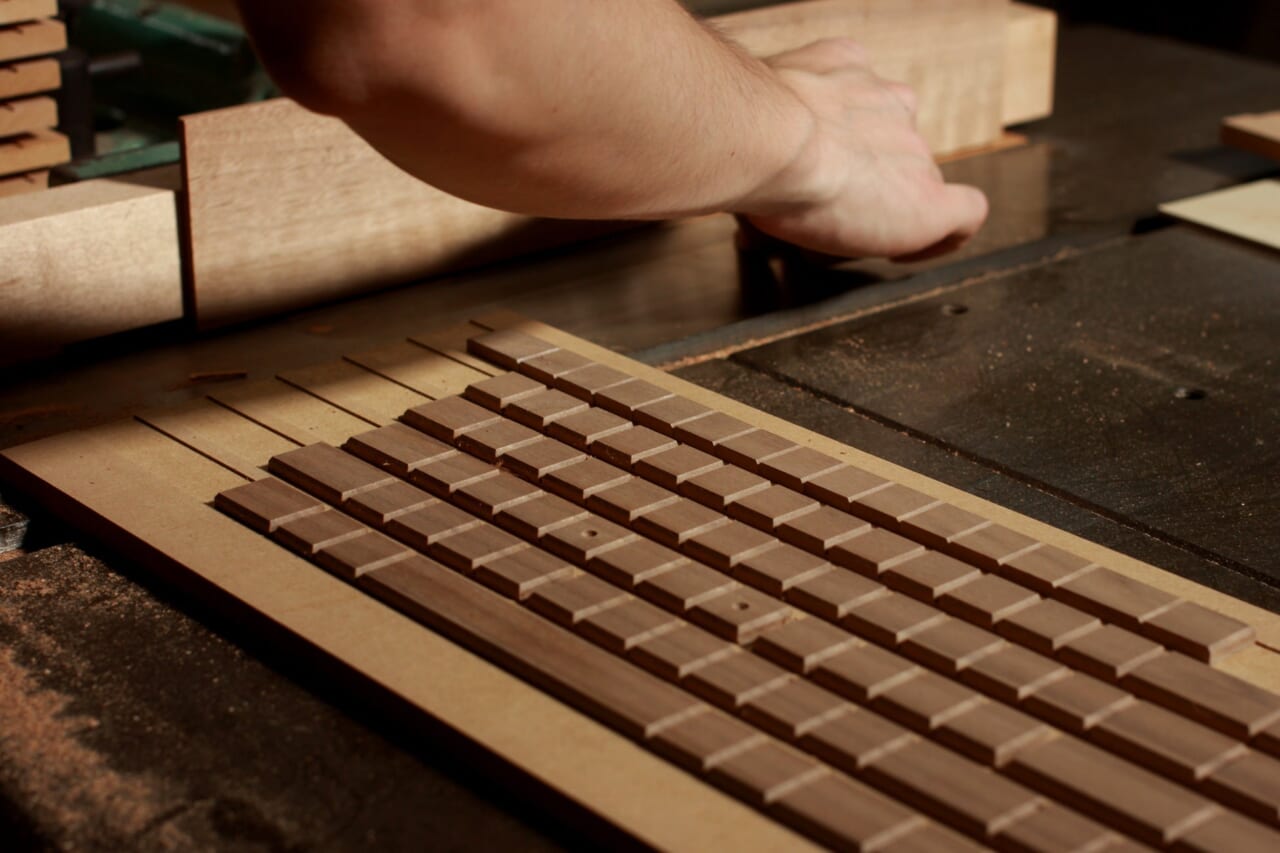 The year after the brand's founding, we started making 1st model wooden keyboards, and after 20 years, we arrived at this 4th model. Listening to the voices of customers in the 3rd model era, "I want a wireless model instead of wired" and "I want to use it on iPads and tablets", we will challenge crowdfunding this time.

The story behind the development of the wooden board
At the beginning of the brand's launch, the customer said, "If you use a resin keyboard, you can't use a plastic keyboard because your fingertips will be rough, so I wish I had a keyboard made of natural wood." We developed the product based on the voice of the customer.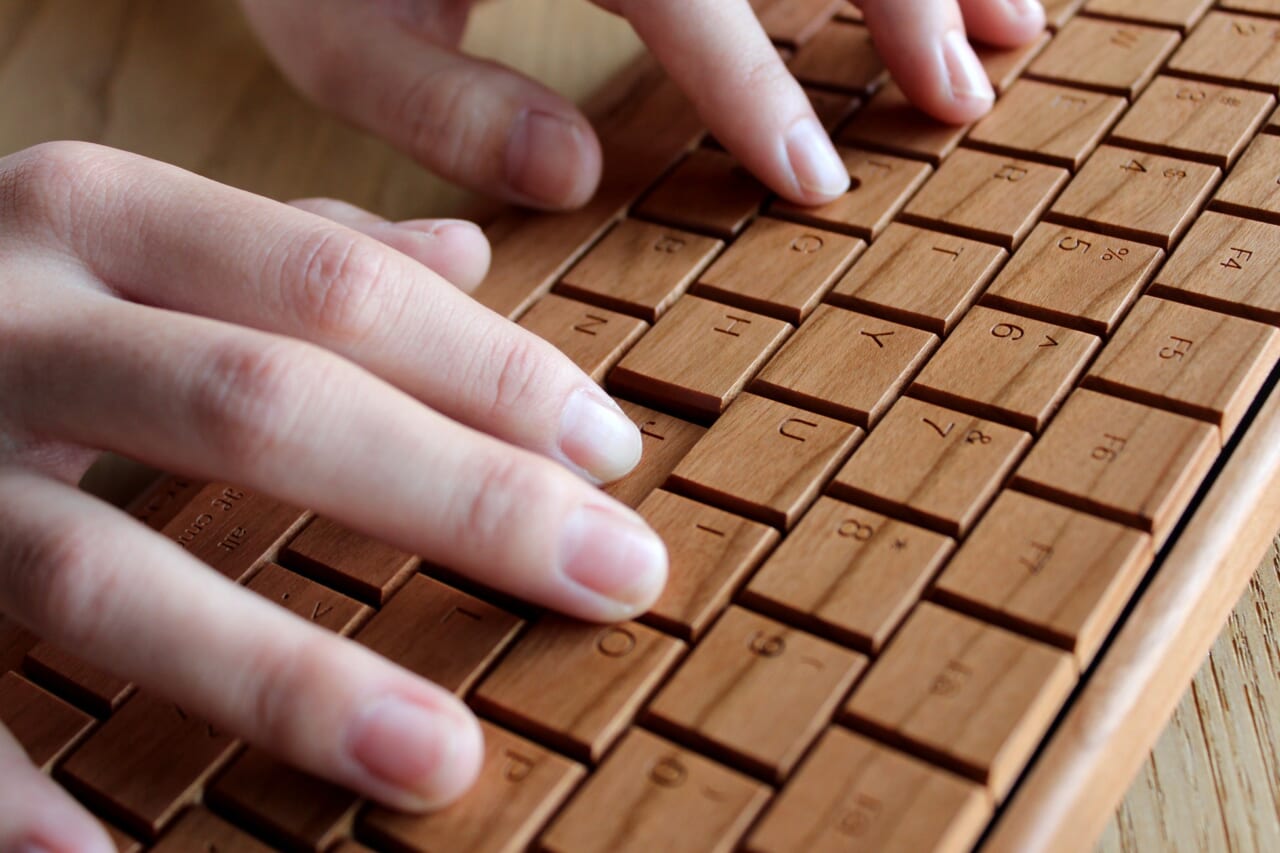 Wood is an attractive material that becomes more flavorful and shiny the longer you use it, like leather products, and you can enjoy the aging as you grow it with each use.

Luxurious use of expensive solid wood
Solid wood is pure natural wood cut from a single log without joints. It is an attractive material in terms of the original texture and texture of wood, and you can enjoy the pleasant touch, warmth, and scent.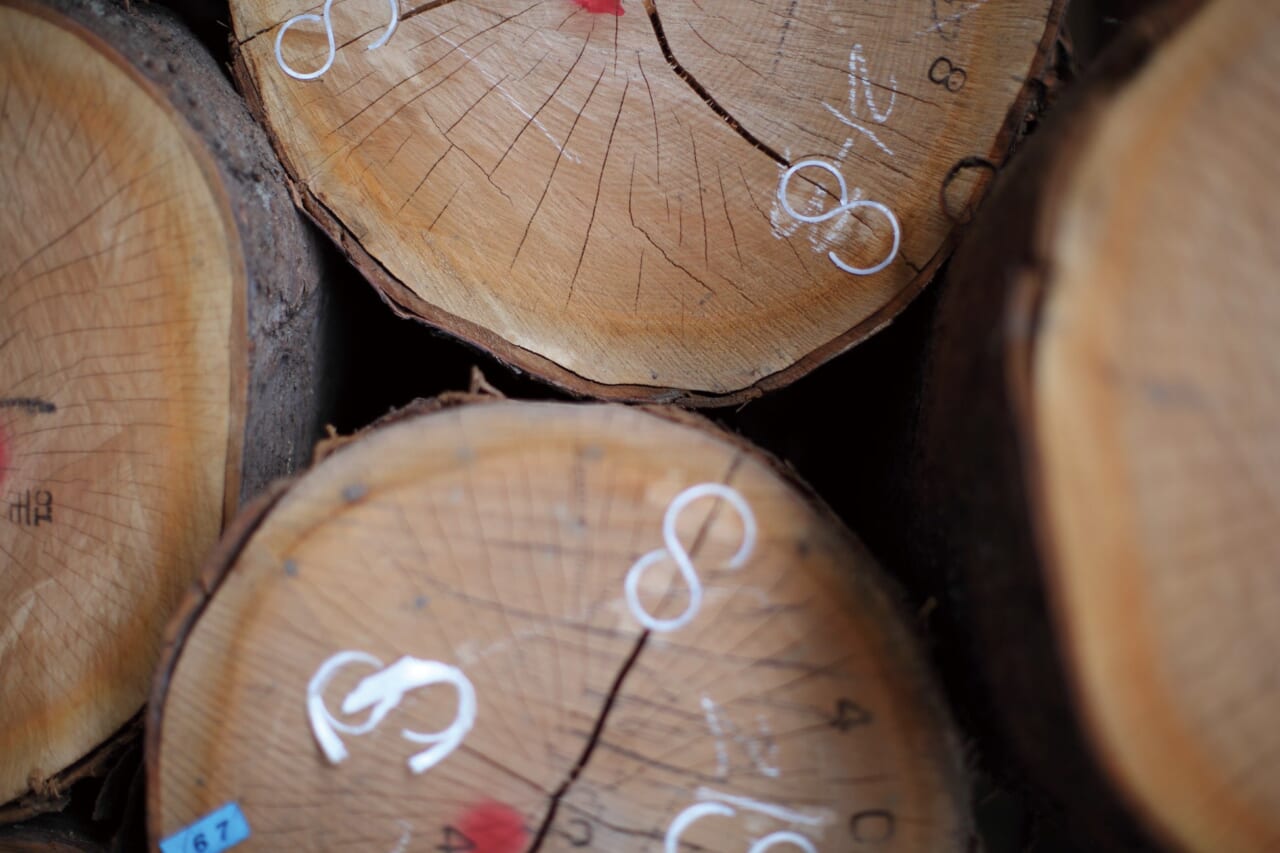 Even if it takes time and effort to ensure that the grain and color of the key top are firmly connected, the use of solid wood is because the craftsman is particular about delivering good products.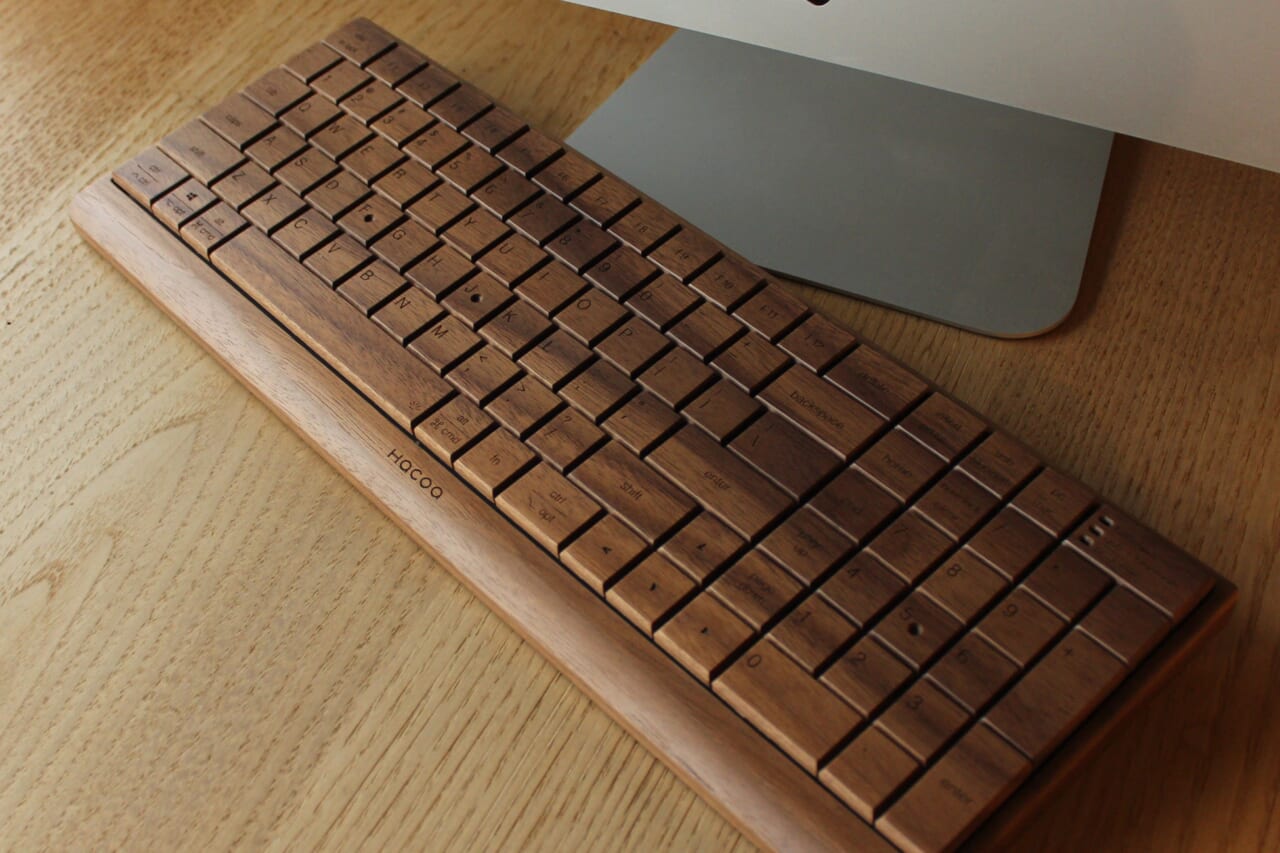 Natural wood does not easily pass static electricity, so it does not hurt or draw dust from static electricity, so it is easy to clean and can be used for a long time.

Hacoa is one of the leading wooden design miscellaneous goods brands that utilizes the wooden technology of Echizen lacquerware that has been handed down since 1,500 years ago to produce wooden design miscellaneous goods by craftsmen themselves, and has 11 directly managed stores nationwide, including Japan Marunouchi, Tokyo.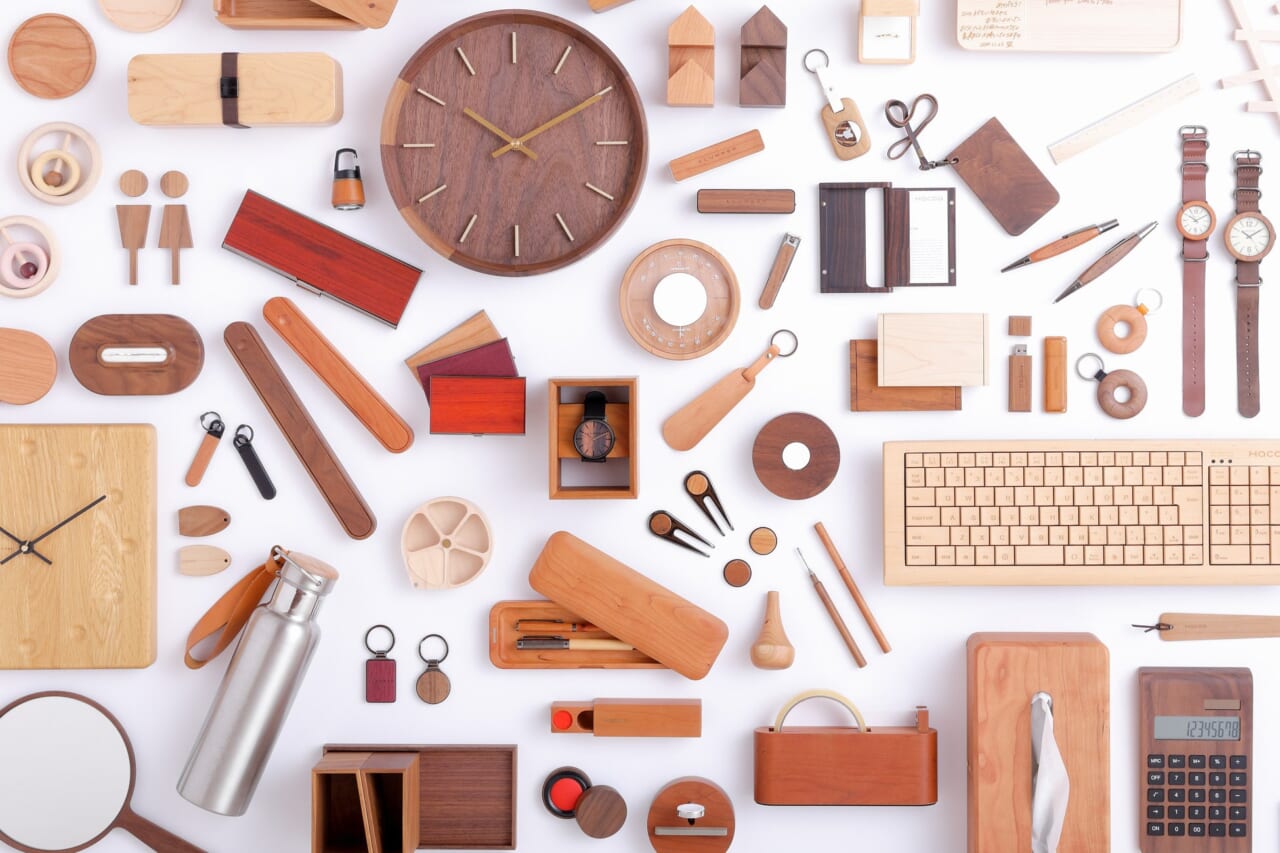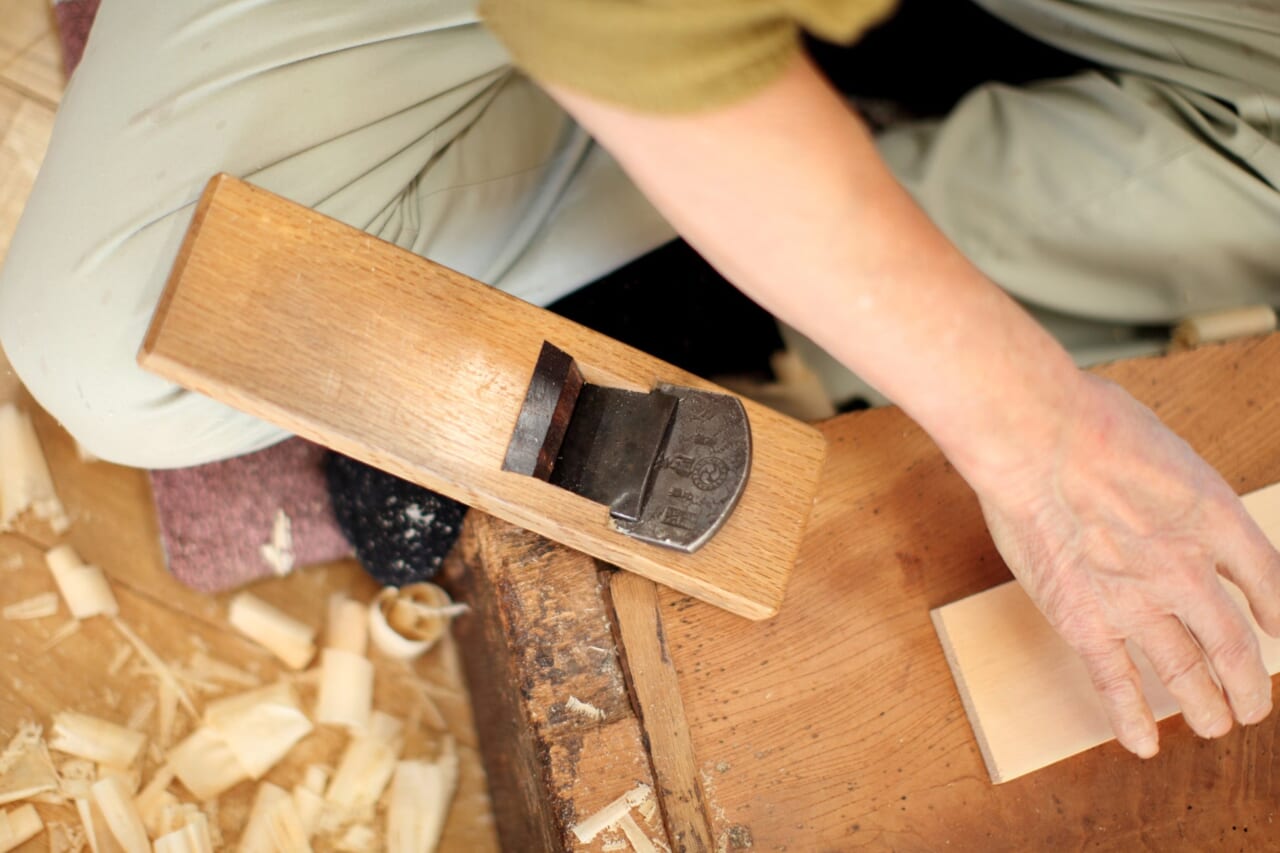 Hacoa URL: https://hacoa.com/
■Wooden keyboards are on display at some directly managed stores
You can check the actual wooden keyboard (4th model) at some of the directly managed stores of Hacoa nationwide.
▼Exhibition Stores
| | |
| --- | --- |
| KITTE | 2-7-2 Marunouchi, Chiyoda-ku, Tokyo JP Tower 4F |
| KITTE Nagoya Store | JP Tower 2F, 1-1-1 Meieki, Nakamura-ku, Nagoya-shi, Aichi |
| Lukua Osaka 7F | 3-1-3 Umeda, Kita-ku, Osaka-shi, Osaka |
■Product Overview
「Full Ki-Board Wireless」

| | |
| --- | --- |
| Tree Species | Cherry / Walnut |
| Number of keys / Key display | 102 keys / English array |
| Connection method: Wireless | Bluetooth 5.0 / RF2.4GHz (dedicated USB receiver) |
| Dimensions | W395×D140×H31.5 mm |
| Supported OS | Android 6.0 or higher, iOS 10 or higher |
■Project Overview
◇Pre-order sales period: November 16, 2022 (Wednesday) ~ December 30, 2022 (Friday)
Sold through the support purchase service "Makuake"

■Company Profile
Company name: Hacoa Inc.
Location: 〒916-1221 Fukui Prefecture, Sabae City, Nishifukuro-cho 503
TEL  :0778-65-3112
FAX  :0778-65-3114