At this time, we will release ASICS SportStyle GEL-PTG "OKAYAMA DENIM" 2 colors proposed by atmos from the sneaker shop "atmos" developed by Text Trading Company Co., Ltd.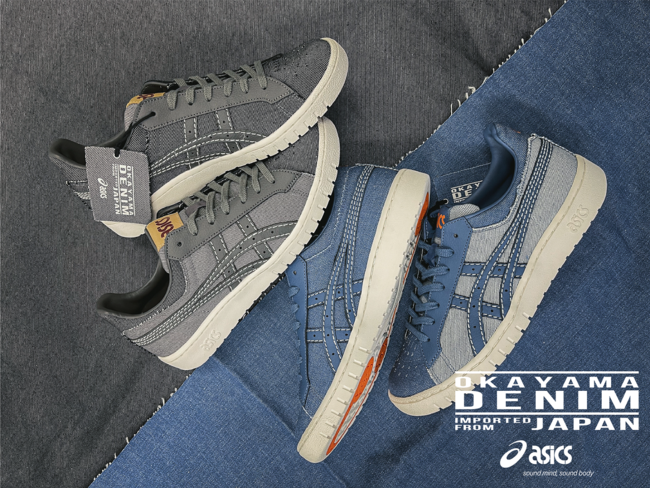 "FABRE POINTGETTER", a masterpiece in the ASICS brand basketball shoe category, is a design-based coat-type lifestyle shoe called GEL-PTG released in 1983.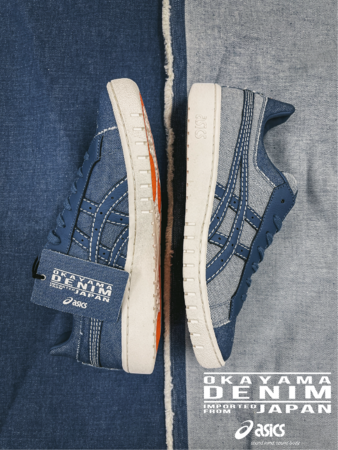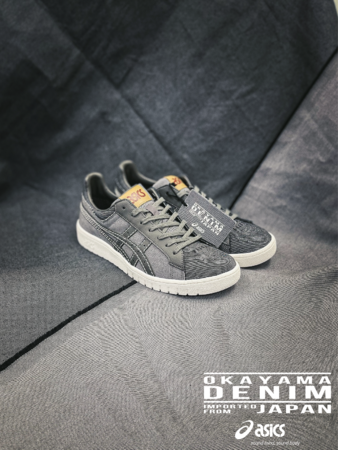 Atmos proposed a three-dimensional design for this work, which combines the surface fabric and lining of "Okayama Denim", a traditional Japanese craft, with embroidery-like stitching on asics stripes. The color has become two colors development of charcoal gray and navy tone, and it becomes one article that the original goodness of denim stands out.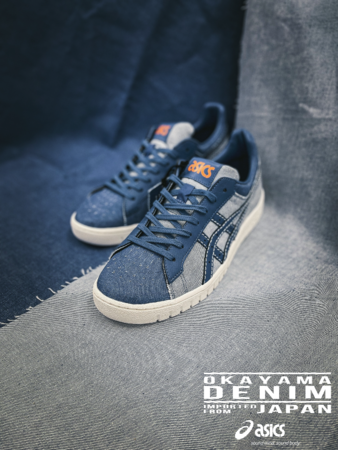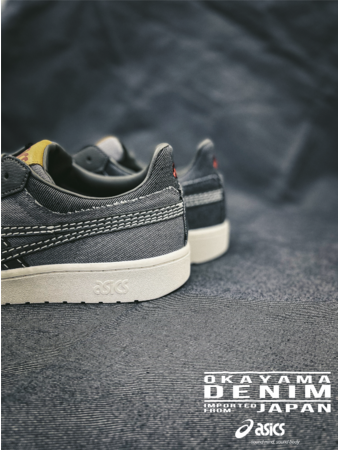 This product will be sold at atmos stores (excluding some stores) and atmos-tokyo.com from Friday, December 17, 2021.
【PRODUCT】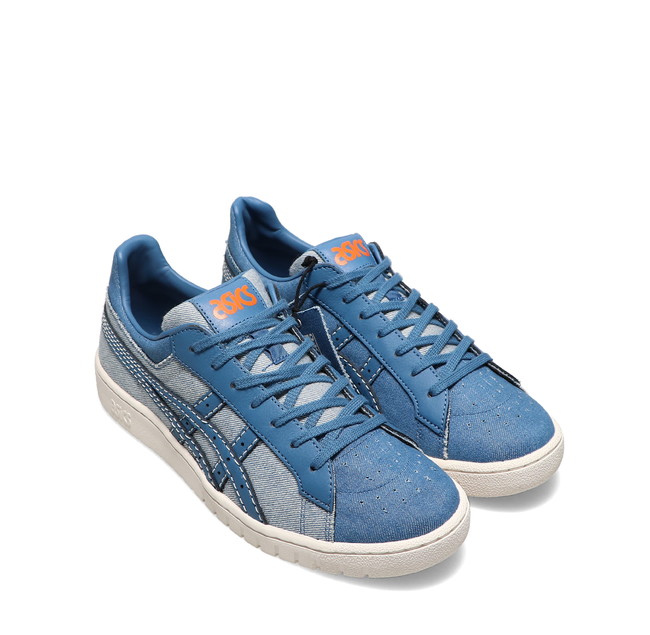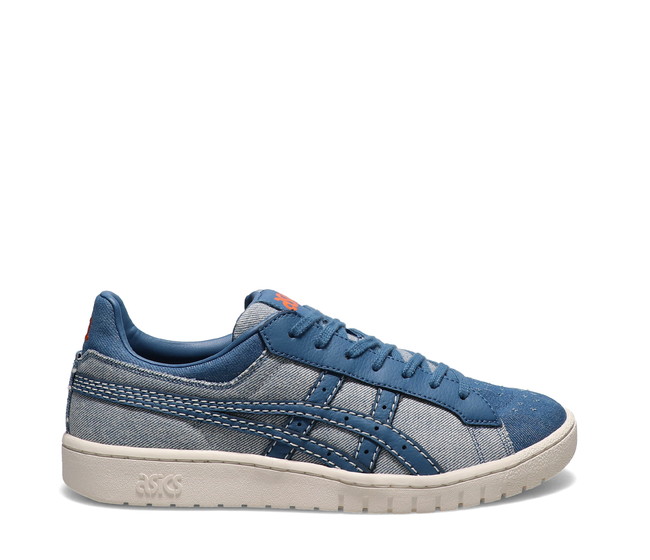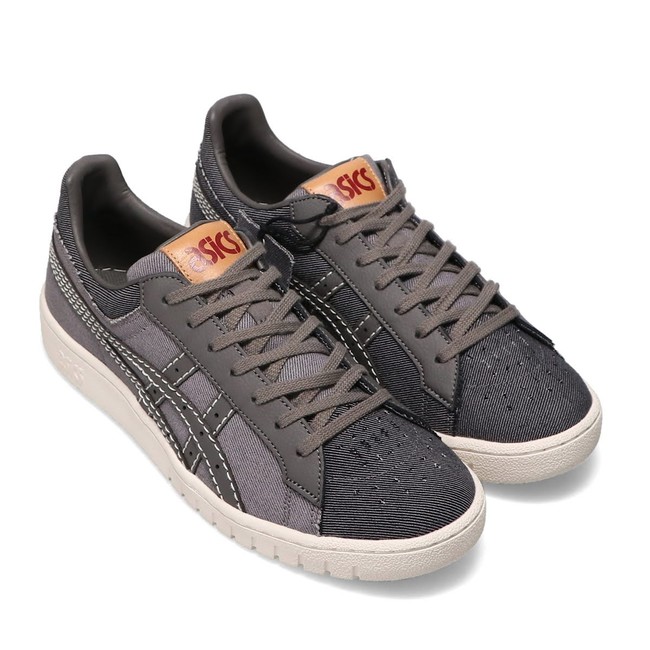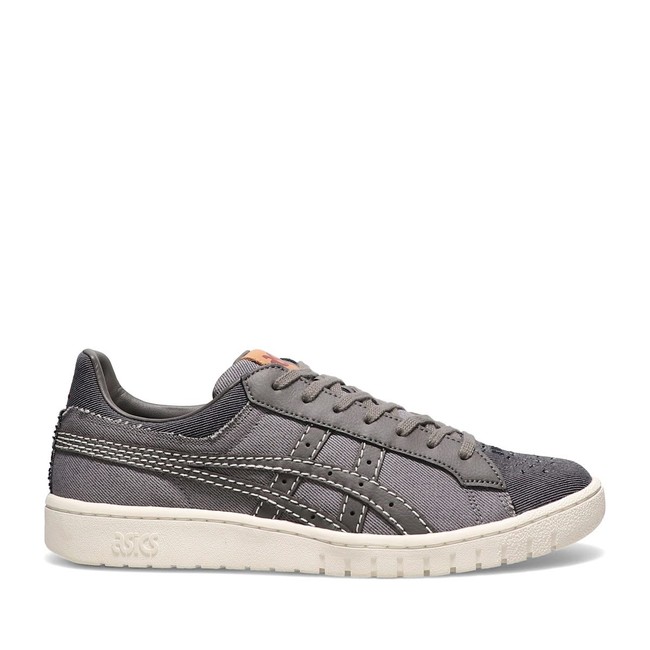 ITEM:GEL-PTG "OKAYAMA DENIM"
SIZE:23cm~30cm
COLER:NAVY,CHARCOAL
PRICE:¥14,300-(tax included)
【ABOUT atmos / SHOP URL : https://www.atmos-tokyo.com/】
The SHOP name "atmos" comes from atmosphere and I want it to be SHOP that is natural because it is there like atmosphere. "atmos" opened a head shop in Harajuku, Tokyo in 2000. With the theme of sneakers as fashion, sneaker walls are installed in the store. We are promoting Tokyo's sneaker culture to the world, including collaboration with national brands and exclusive models, test launches and marketing of the latest products.
【ABOUT ASICS SportStyle / URL : https://www.asics.com/jp/mk/sportstyle/】
ASICS SportStyle is a category of asics brands that propose sports technology to lifestyles. Our desire is to enable everyone to experience active daily life. While inheriting past innovations, we will make sports more accessible by fusing world-standard sports technology with fulfilling styles. Our new challenge begins.
Readers Contact
Roman: atmos▲customer/Japanese:Atmos▲Customer
TEL:03-6629-5075
URL : https://www.atmos-tokyo.com