May 18, 2018 We visited Masakaki Otsuka, who is exhibiting at the Takumi Corner at Aoyama Square.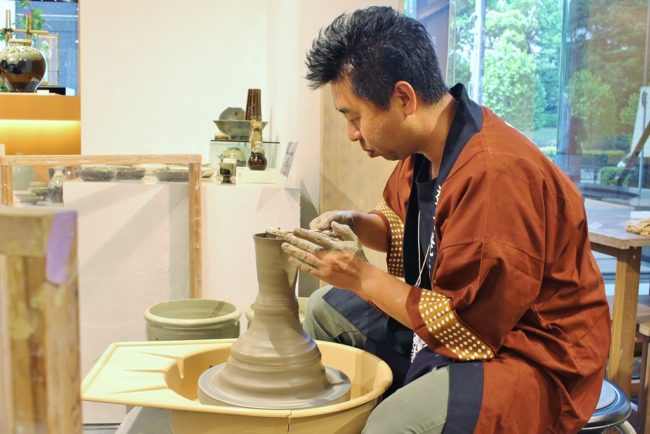 Mashiko ware: Masakushi Otsuka
In the mid-19th century, the technology of ceramics was introduced from Kasama in Ibaraki Prefecture, and it developed in Mashiko.
Although many simple daily necessities for pots and household use are made in tochigi prefecture, there is a background that the position was enhanced from daily miscellaneous goods to works of art by the creators who later became living national treasures in the early Showa era.
Mashiko ware is a ceramic that combines strength and warmth with traditional techniques and glazes.
Succeeding my father.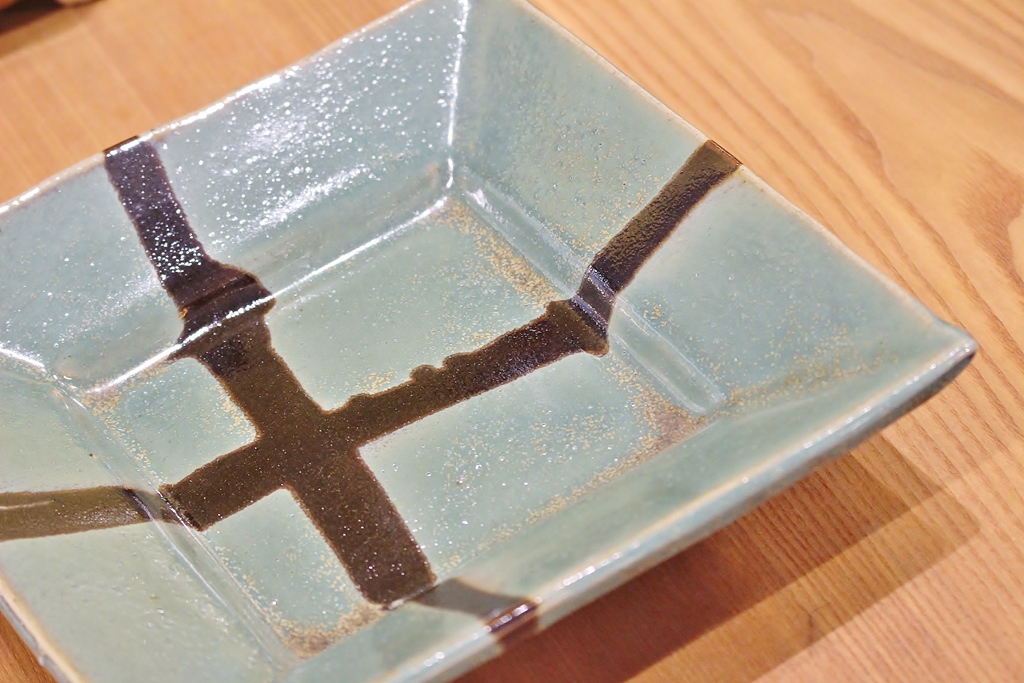 Since I was in good care
Mashiko ware started as a family business in his father's generation, but by the time Otsuka-san got a lot of heart, Mashiko ware was already in soba.
When he was young, he loved to move his body and spent an active day, but Mashiko ware was always nearby, and he thought that he might one day take over his home.
Mashiko ware from high school
When I went on to high school, I entered Mashiko High School at the recommendation of my mother.
Mashiko High School has a ceramics curriculum, which also means as the first step in succession.
After studying here and studying at the Ceramic Support Center for two years, he chose to make Mashiko ware in earnest at home.
The charm of climbing kilns
Fun of kilns
What is fun about Mashiko ware? Mr. Otsuka said that it is fun when good things are burned out in the kiln.
There is no climbing kiln in Otsuka's house, but when you burn a climbing kiln at another kiln, otsuka-san hears.
Mr. Otsuka then helps to burn the kiln with what he made. That's how mashiko ware is made while helping each other.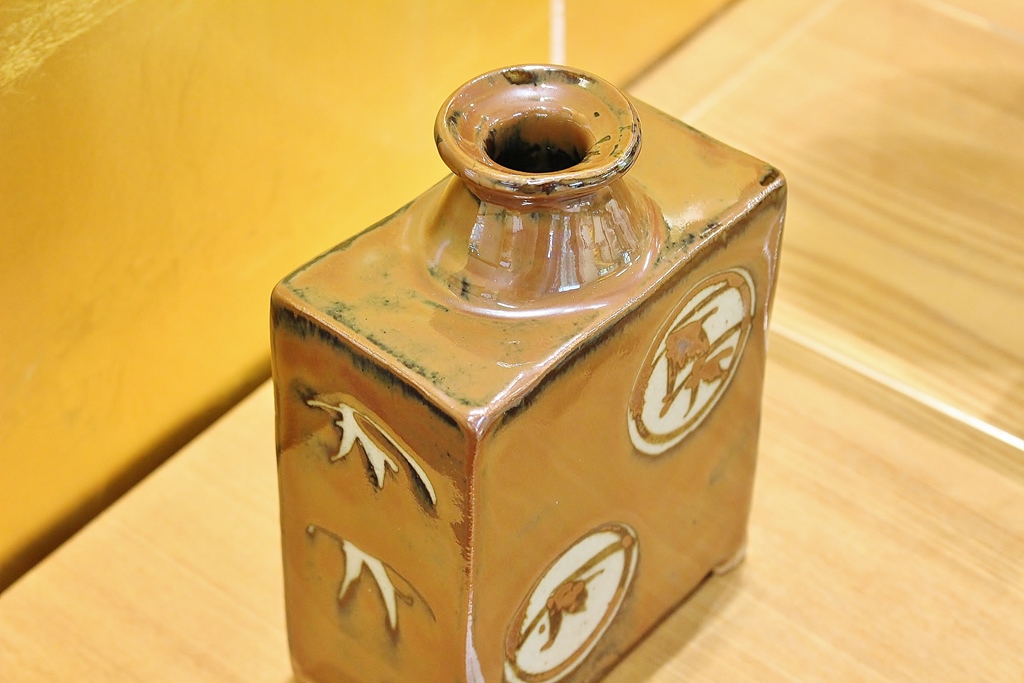 Kiln of physical fitness work
Unlike gas kilns and electric kilns, climbing kilns use time and effort.
It is not finished in one day, and it burns for about 1-2 days to blow off the moisture of the climbing kiln, and the overall temperature is set constant on the third day, and then the fire is finished on the fourth day.
For 3 to 4 days, there is no time to rest because the fire is lit all night. Therefore, the existence of the person who helps like Mr./Ms. Otsuka when the climbing kiln is burnt is important.
By the way, the average number of people who have a climbing kiln burns once or twice a year, but Otsuka-san was called out by various people and burned the kiln three times last year.
I'm going to do a lot of things.
Because you get tired of doing various things?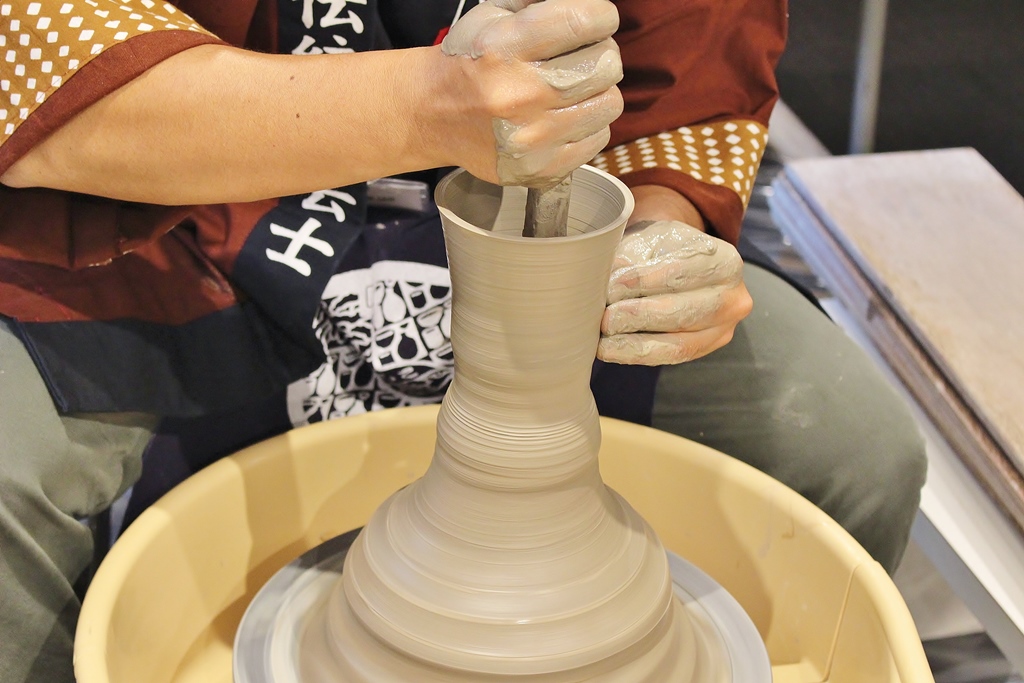 When I hear the word "craftsman", I have an image of working on things while staying still for hours, but Otsuka does not do things through hours with a potter's watch alone.
Basically, after 1 hour of concentration, you will stand up and do what you can at that time, such as making glaze, making soil, sooting, and doing what you can at that time. It is said that all work is measured and acted in time, so that it moves to another work when a certain time comes.
He said that if you do only the same thing, you will get tired of it, but you can proceed with any work evenly, so it seemed to be efficient.
Traditional and innovative
Traditional things
Otsuka's works are often traditional Mashiko ware.
Recently, mashiko ware has been trying to incorporate new products, so the number of people making mashiko ware using traditional Mashiko ware techniques is decreasing.
However, mr. Otsuka's idea is that some customers like traditional Mashiko ware, so they don't want to have what they want.
In addition, he said that if he could not handle the traditional techniques of Mashiko ware because he sought something new, he would not be able to convey traditional Mashiko ware to people in the future, so he would like to become a nadago.
Innovative things
Mr. Otsuka wants to make traditional Mashiko ware, but it's not that he doesn't think about something new.
Mr. Otsuka said that mashiko ware is bound by the image of tableware, so he wants to be able to make other things.
Otsuka's children play boy soccer, but the soccer team asks me to make trophies with Mashiko ware.
In addition, he wants to make medals with Mashiko ware to expand the possibilities of Mashiko ware.
Mashiko ware overseas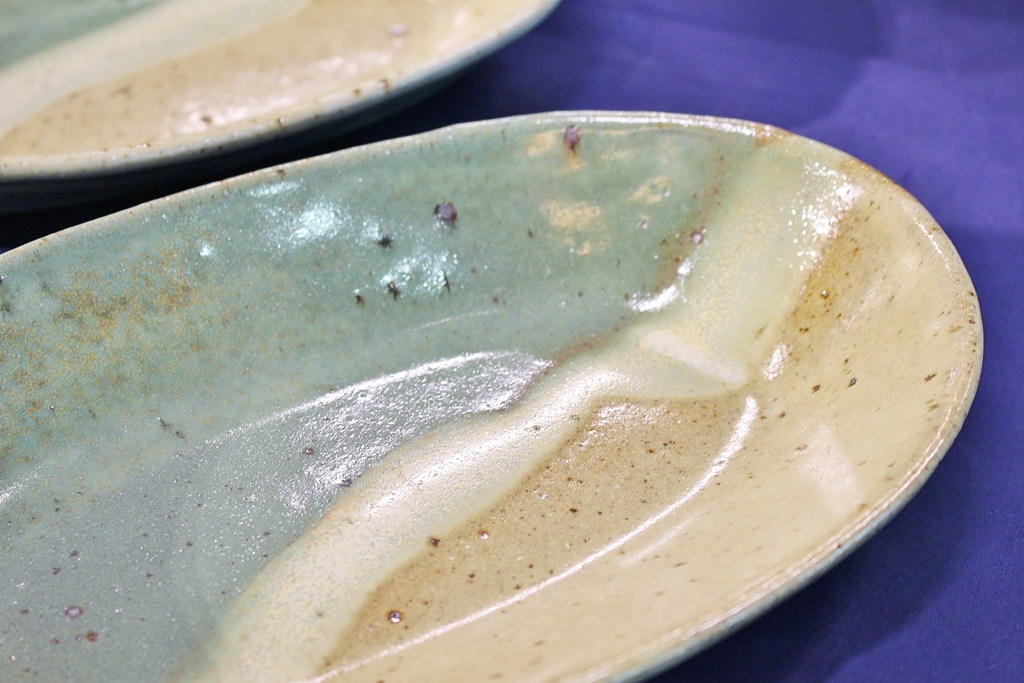 Looking ahead to the future
In the future world, the living environment will change at a faster speed than ever before.
Considering how to survive Mashiko ware and how to pass on the tradition of Mashiko ware to later people, it seems that it is too narrow to focus on Japan alone.
Mr. Otsuka said that he spends his days thinking about measures to make traditional culture bloom overseas and connect it to the next era.
– — – – –
Mr. Otsuka, who spoke to me this time,
We are demonstrating at Aoyama Square until May 23 at the Takumi Corner "Mashiko Ware Traditional Craftsman Masakushi Otsuka Exhibition".
Please come and see me.