One-Two Ten Co., Ltd. (Head Office: Kyoto-shi, Kyoto, Representative: Yoshiaki Sawabe), which is working to solve social issues with cutting-edge technologies such as XR and AI, will disseminate the production process of Nishijin weaving using recycled PET bottle fibers conducted by "Kyoto Nishijin Fukuoka" through the fan community commerce "ENU" and sell works produced using Nishijin recycled PET weaving.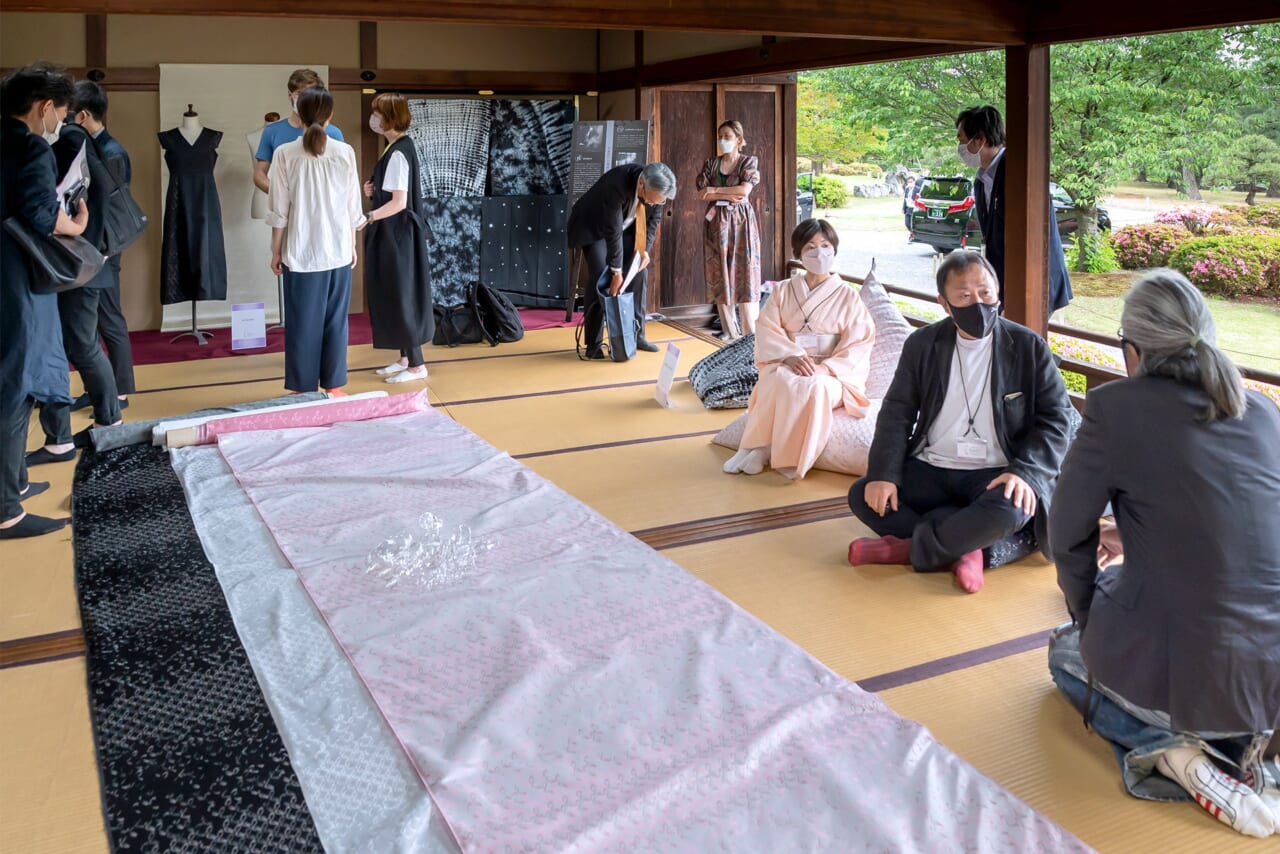 In light of changes in the circumstances surrounding the environment, such as an increase in weather disasters that are thought to be caused by global warming and international trends toward a sustainable society, Kyoto Prefecture formulated the Kyoto Prefectural Basic Environmental Plan in 2020 with the aim of realizing a decarbonized society with net zero greenhouse gas emissions by 2050. Against this backdrop, Kyoto Nishijin Fukuoka, a creator of traditional industries active in Kyoto, has started production of Nishijin weaving using recycled PET bottle fibers as an initiative for sustainable manufacturing.
By disseminating the Nishijin weaving production process using recycled PET bottle fibers by Kyoto Nishijin Fukuoka through ENU, OneTwo Ten will deliver the excellent technology of "creators" and their thoughts on production to crafts lovers nationwide and consumers interested in sustainable manufacturing, not only in Kyoto Prefecture.
At ENU, we will support and support the activities of "creators" of valuable Japanese culture not only in "Kyoto Nishijin Fukuoka" but also throughout Japan through sales of completed works and subscription functions.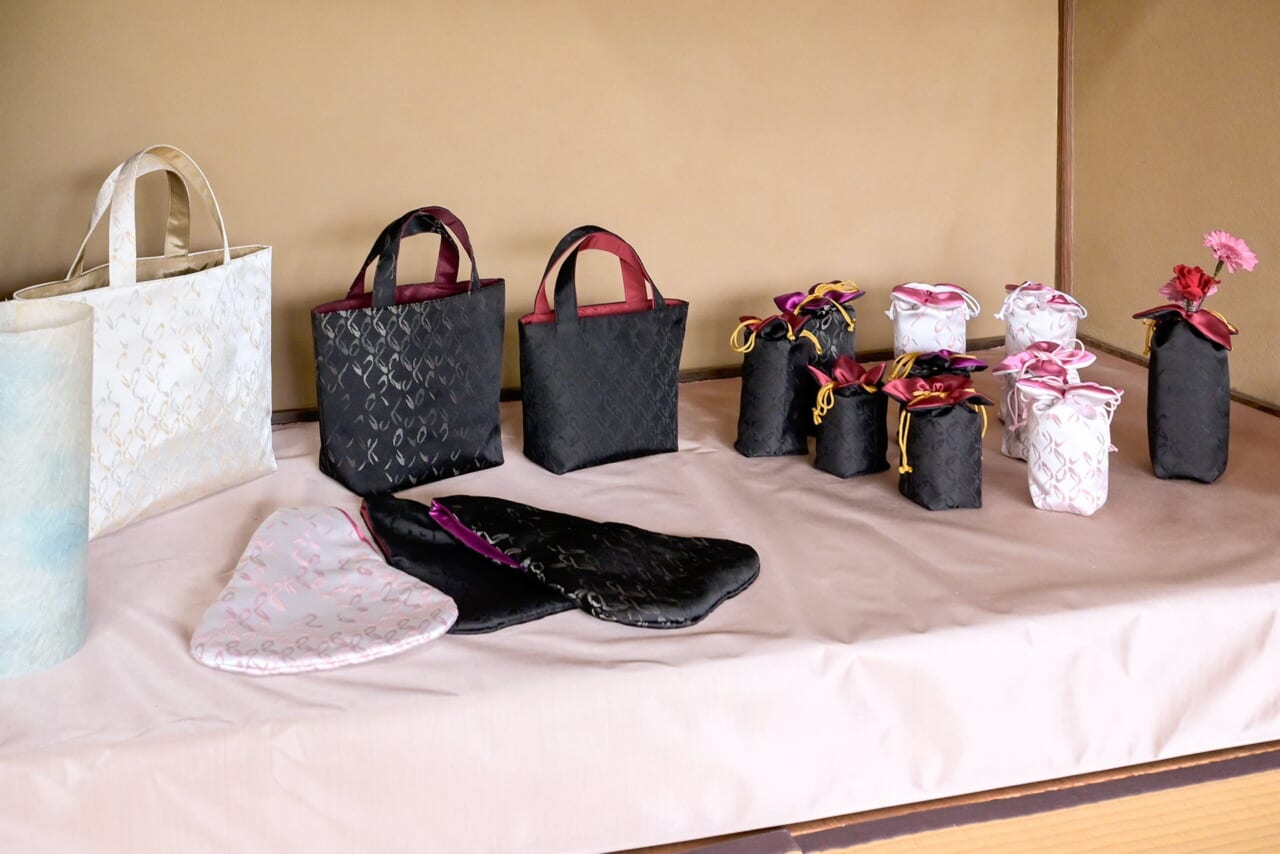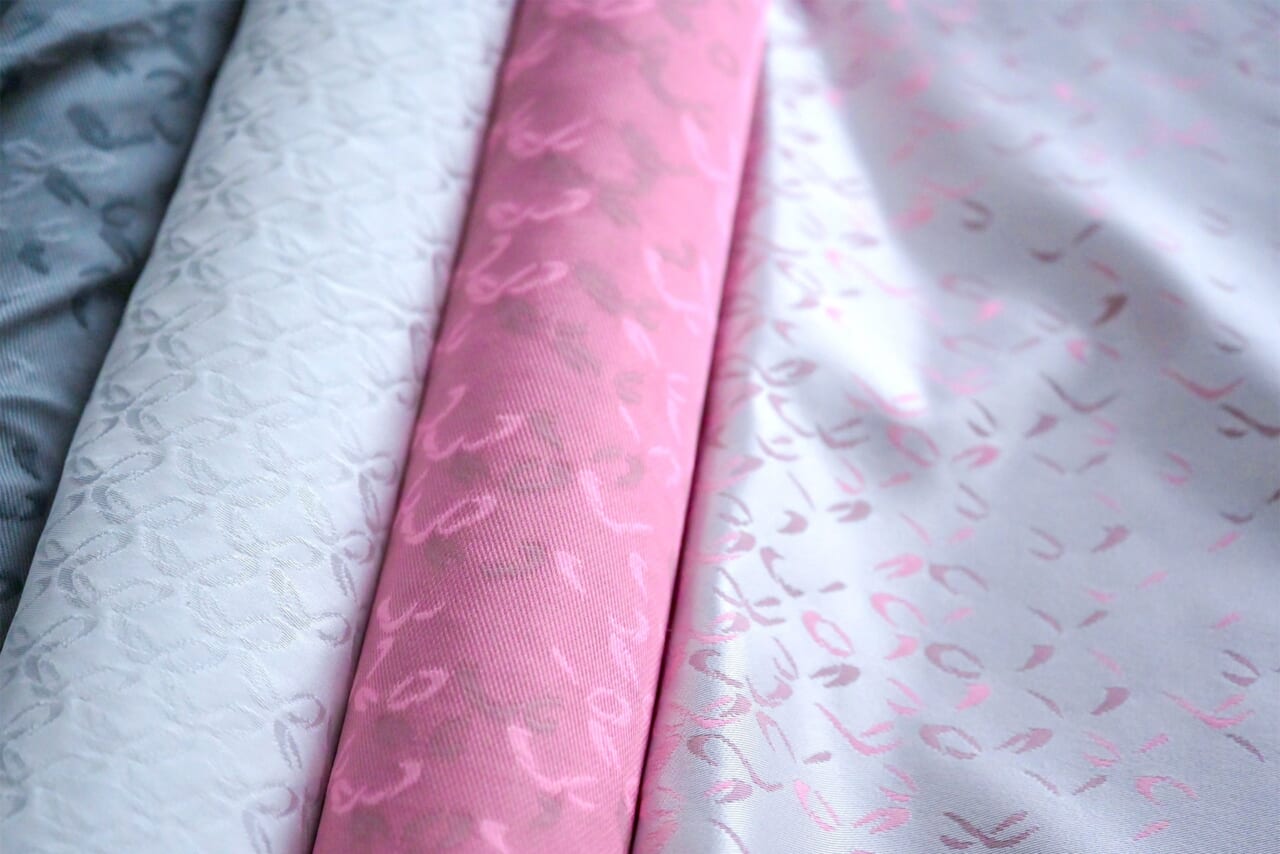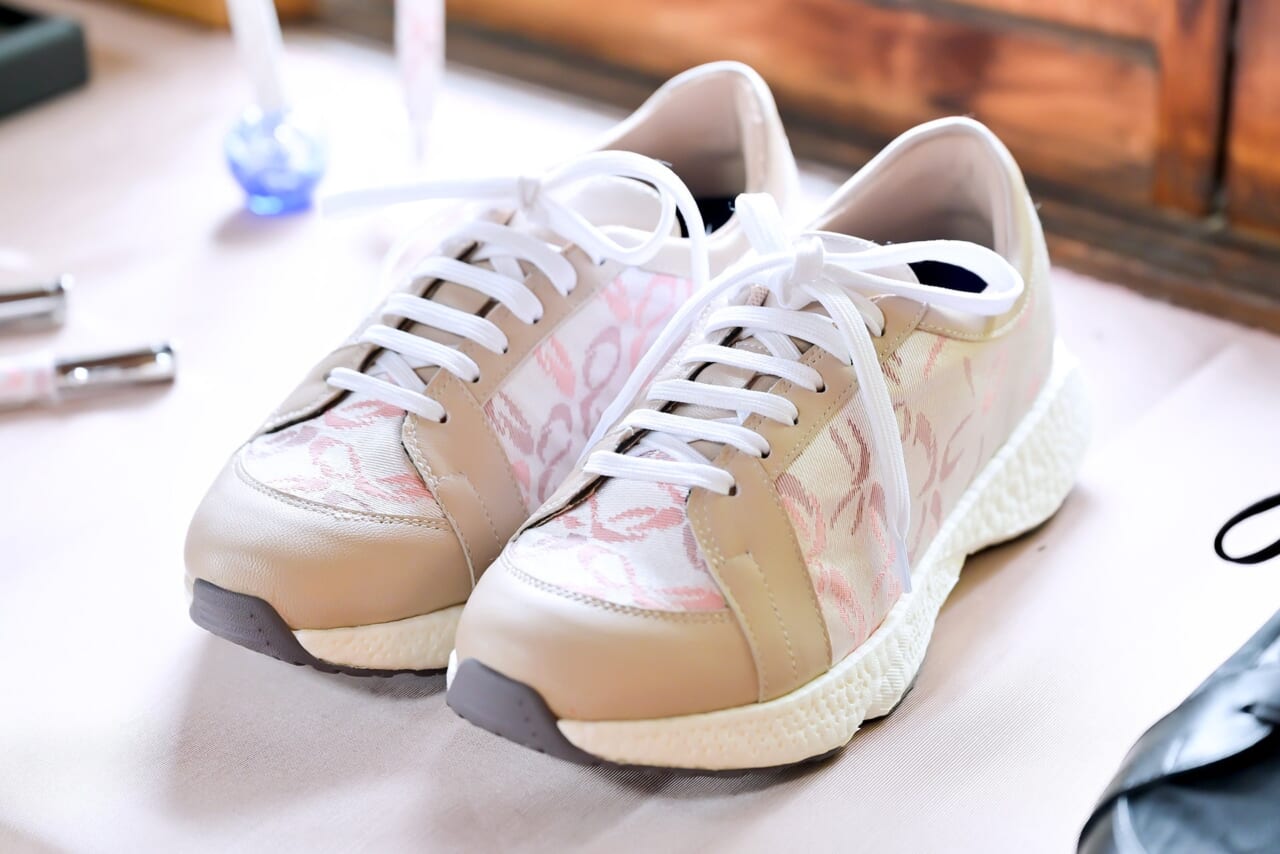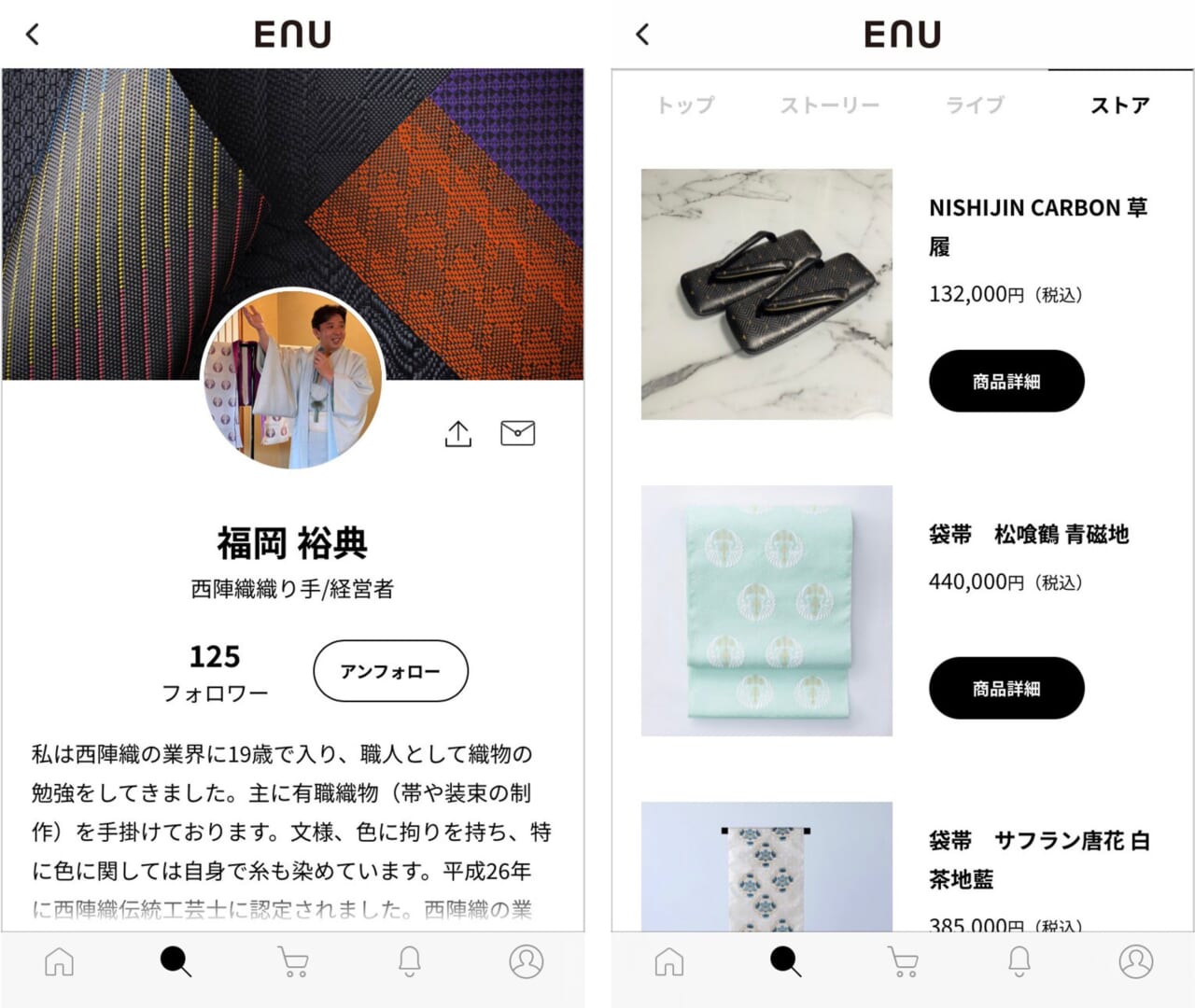 ■ "Kyoto Nishijin Fukuoka" Hironori Fukuoka (Nishijin Ori)
ENU Profile https://www.enu.app/creator/?screen_name=hirochan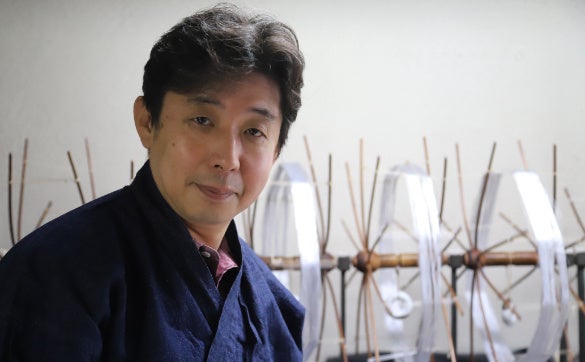 Founded in Meiji 35, it manufactures traditional Nishijin weaving such as obi and Noh clothing in the area of Nishijin. As a new initiative for more than 20 years, we have been developing carbon fiber special fabrics, and are attracting attention as highly designed carbon fiber fabrics.
https://fukuoka-k.co.jp/
"Kyoto Nishijin Fukuoka" Comment from Hironori Fukuoka
Starting with the kimono, Nishijin weaving has nurtured today's weaving culture by inheriting the wisdom of predecessors so that it can be used repeatedly. I feel that there are many similarities with the culture of modern reuse and recycling.
In recent years, the demand for PET bottles has continued to increase more and more, and as a reuse of PET bottles, we wanted to color regeneration with Nishijin weaving technology and recycled PET bottle fibers.
That is to weave the future, and through this "whisper in the heart" project, I would like to once again become a "trigger" for this initiative to realize the way we should be, including the environment.
■About Fan Community Commerce "ENU"
"ENU" is a service that allows "creators" such as traditional craft artists and artists who create tangible and intangible values such as masterpieces and masterpieces with their own hands in various parts of Japan to disseminate ideas, ideas, and production processes, and connect with "fans" who want to support those "creators". "Fans" can support and support the creation and production activities of "creators" through fan community functions, subscription functions, live commerce functions, store functions, etc. provided by "ENU", and can also purchase their works.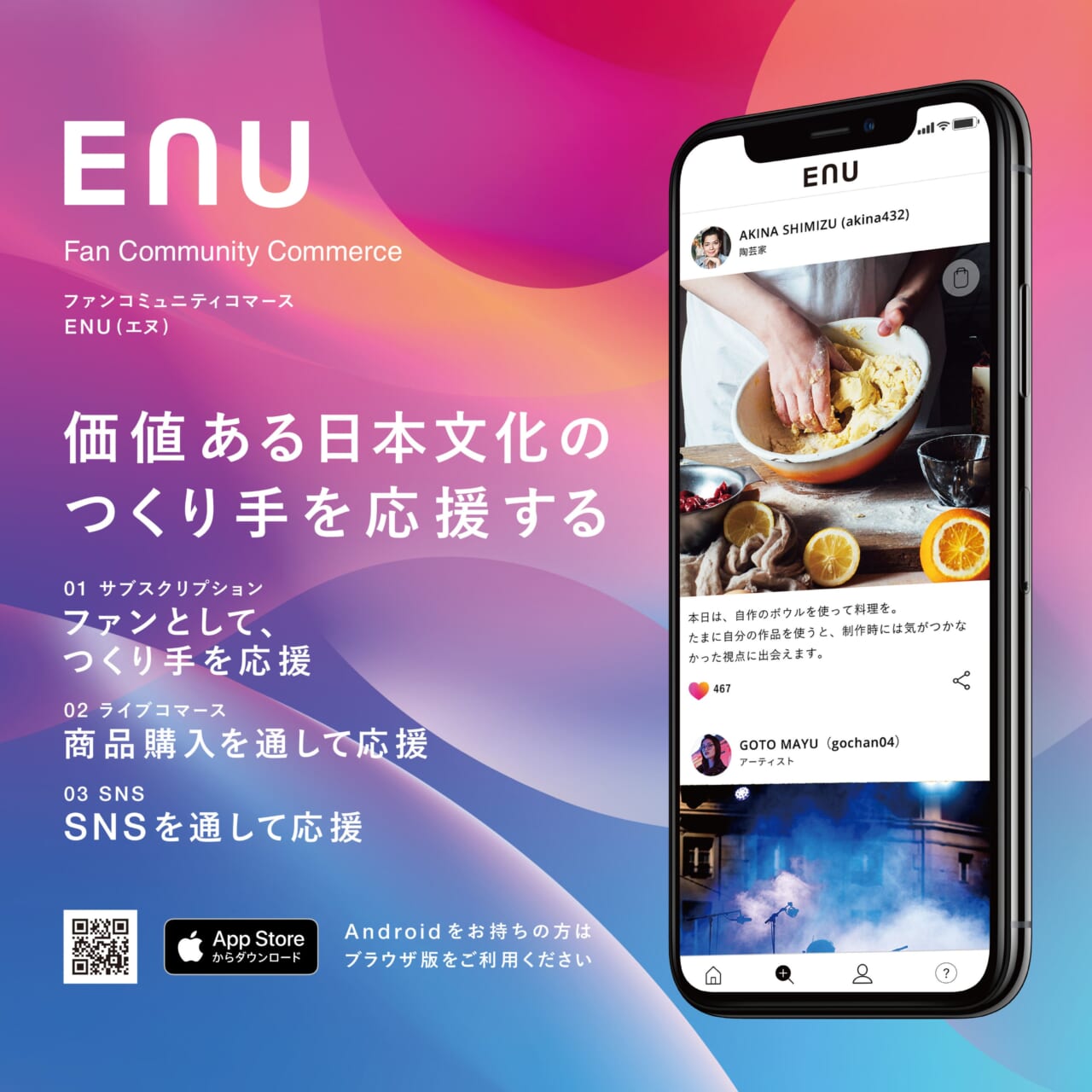 "ENU" official website: https://enu.jp/
iOS Apps : https://apps.apple.com/jp/app/enu/id1562453537
Browser versions for PC/Android: https://www.enu.app/
Official Twitter account : https://twitter.com/official_enu

■We are looking for companies and organizations that want to participate in ENU and collaborate with ENU's "creators"
For "creators" who wish to participate in ENU, companies and organizations that want to collaborate with "creators" of ENU, please contact us from the ENU inquiry form on the official website (https://enu.jp/) of ENU.
■About One To Ten Co., Ltd. / 1→10,Inc.
A creative company in the near future that challenges eternal human challenges and opens up the potential of humankind with creativity. We will develop services that make full use of state-of-the-art AI technology, and develop a number of projects utilizing projection mapping and XR in Japan and around the world. We will continue to stir up the intellectual curiosity of people around the world with the theme of solving social issues with cutting-edge technologies, such as the "Japannessk Project", which combines Japanese tradition with creativity and technology, and the CYBER SPORTS Project, a sports entertainment that combines parasports and technology.
【One-Two Ten's representative projects】
Planning and production of digital shift measures at the Dubai Expo Japan Pavilion, hands-on commercial facility "Haneda dejima | DEJIMA by 1→10", educational entertainment facility "ENNICHI by 1→10", light-up event "YAKAI by 1→10" at the former Shiba Rikyu Garden and Nagoya Castle at night, Ebizo Ichikawa "Kabukiza 1030 July Kabuki Kabuki Night Club "Doshi Kyogen Genji Monogatari" Immersive projections, cyberparasports "CYBER BOCCIA S" and "CYBER WHEEL X", fan community commerce "ENU" that supports the creation of valuable Japanese culture.
URL :https://www.1-10.com/