Skater Co., Ltd. (Headquarters: Nara City, Nara Prefecture, Chairman & CEO: Ryoichi Konoike, President: Soichiro Konoike), a manufacturer and seller of household goods and daily miscellaneous goods, has opened a brand site "Konozuki" that introduces and sells Japanese good products on the Internet in Japan and overseas.
At present, the production value of traditional Japanese craft products and the number of people engaged in them have been on a long-term downward trend. Due to the shrinking domestic market due to the rise of inexpensive overseas products, the aging of artisans, the succession problem, etc., the production value has decreased significantly from the peak of 540 billion yen in 1983 to 96 billion yen in 2016, and the number of employees has drastically decreased from a peak of 288,000 in 1979 to 63,000 in 2016. In addition, from 2020 onwards, due to the impact of the new coronavirus, the number of visitors to production areas from Japan and overseas has decreased, and exhibitions and events have been canceled, so there is no end in sight to the decline in domestic and overseas demand.
At that time, in the wake of a consultation from the Ministry of Economy, Trade and Industry to our company about relief assistance, our chairman Ryoichi Konoike made up his mind and formed a project team to select high-quality crafts from all over Japan, add value, disseminate information, and launch a brand site "Konozuki" that can be purchased.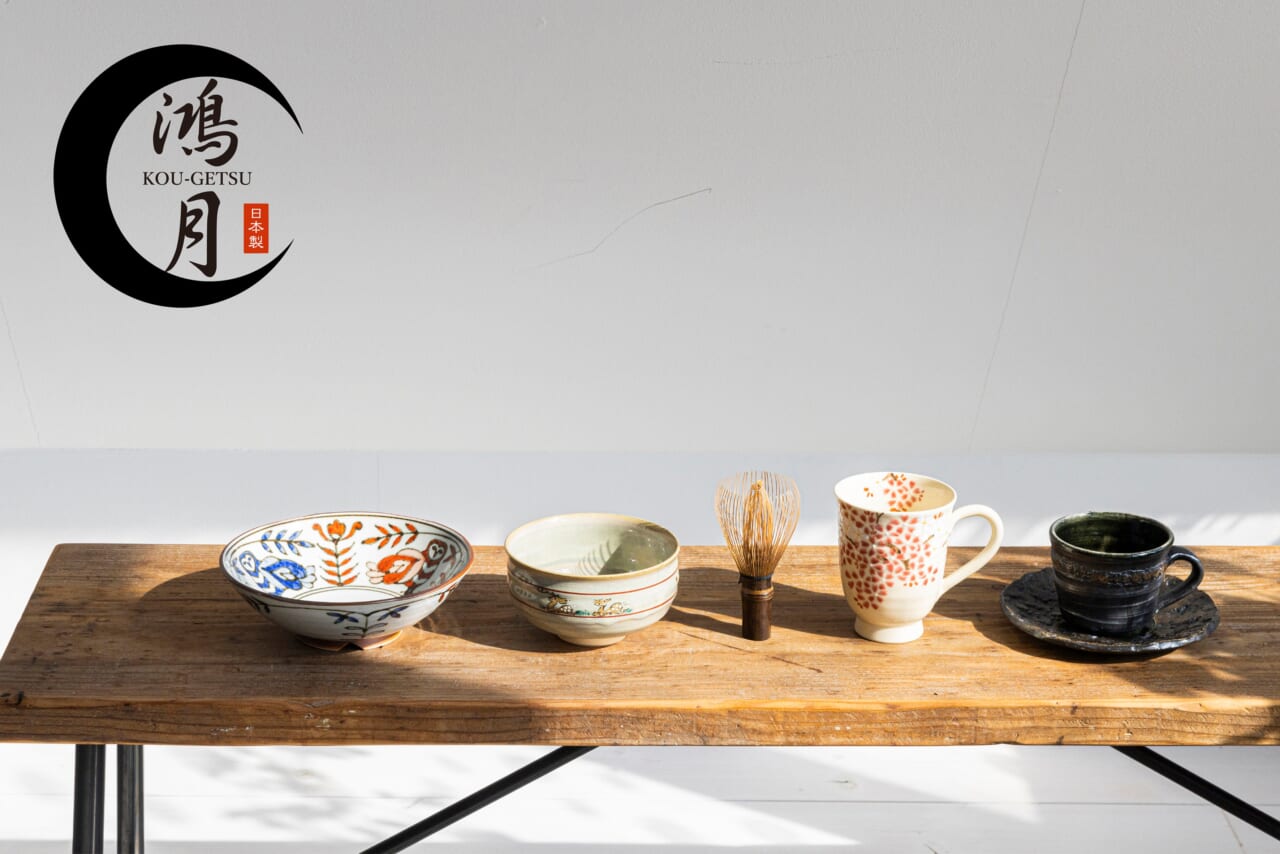 【What is the wish put in Konozuki (origin of Konozuki brand)】
Kou (kou) decoy, large, wide
The moon (tsuki) means growth and development from gradually filling. His appearance can also be likened to intelligence and calmness.
【What the Konozuki brand promises】
Konozuki unearths good things in Japan and enriches people's lives. We will pass on Japanese crafts to the future and contribute to their development.
(1) Provide a place where you can buy high-quality crafts (EC site, real store)
The Konozuki team will look for high-quality and attractive crafts from all over Japan on behalf of consumers. Every time you visit the Konozuki Special Site, you can experience the value of Japan that you did not know before.
(2) Provide opportunities to deepen knowledge of crafts
Even if they are interested in beautiful Japanese crafts, there are people who refrain from purchasing them because they do not know how to choose them or have knowledge.
In Konozuki, we will talk to the crafts creators about the intention of production, the production process, and the functions (characteristics), and disseminate information about the charm of the crafts (videos and readings). You may be able to discover new values by deepening your understanding of crafts.
(3) Proposal of crafts tailored to modern life
Even if you understand the value of crafts, in order to eliminate anxiety about whether they will fit your living environment, images and words explain how to use them that fit modern life on each product page.
You can have a shopping experience while imagining incorporating crafts into your own life.
【Product introduction (partial)】
■Akahadayaki
Akashiki-yaki is a general term for pottery that has been made in the hills around Mount Gojō in Nara City. There are various theories as to the origin of the name of Akashikiyaki, another name for Mount Gojō, both from Mount Akashiki and from the color of the soil that burns red. It is one of the seven kilns "Enshu Seven Kilns" that are said to have been instructed by Kobori Enshu, who was a representative daimyō tea man of the early Edo period. It is characterized by a milky white soft texture and a "Nara-e" pattern, and there are various things such as hot water drinks, vases, urns, plates, etc.
It is said that the beginning of Akashiki ware began when Toyotomi Hideyoshi's younger brother Toyotomi Hidenaga and lord of Yamatokoriyama Castle invited a potter from Tokoname, Aichi Prefecture to open a kiln. Later, at the end of the Edo period, the master craftsman Okuda Kikuhaku, the founder of Akashiki-yaki Chūkō, spread the name of Akashiki-yaki throughout the country. Kishiro uses Nara-e for red silk ware, and it also influences the current style of red silk ware. Nara-e was originally born as a model for picture interpretation to convey the life of Buddha in an easy-to-understand manner, but now it is a cute and bright coloring simple painting style that depicts the scenery of Nara, deer / monkeys, old stories, etc., and it is a popular pattern in red silk ware.
At the Akashiki-yaki of "Konozuki", we have prepared items that can be used in everyday life, such as saucers with Nara-e dishes, matcha bowls, and free cups.
※How to use
Wash the sponge with a little detergent. If moisture remains, it may cause mold, stains and cracks, so please dry it completely and store it in a place with good breathability. If mold or dirt occurs, boil it or leave it with bleach and rinse it off so that no chemicals remain.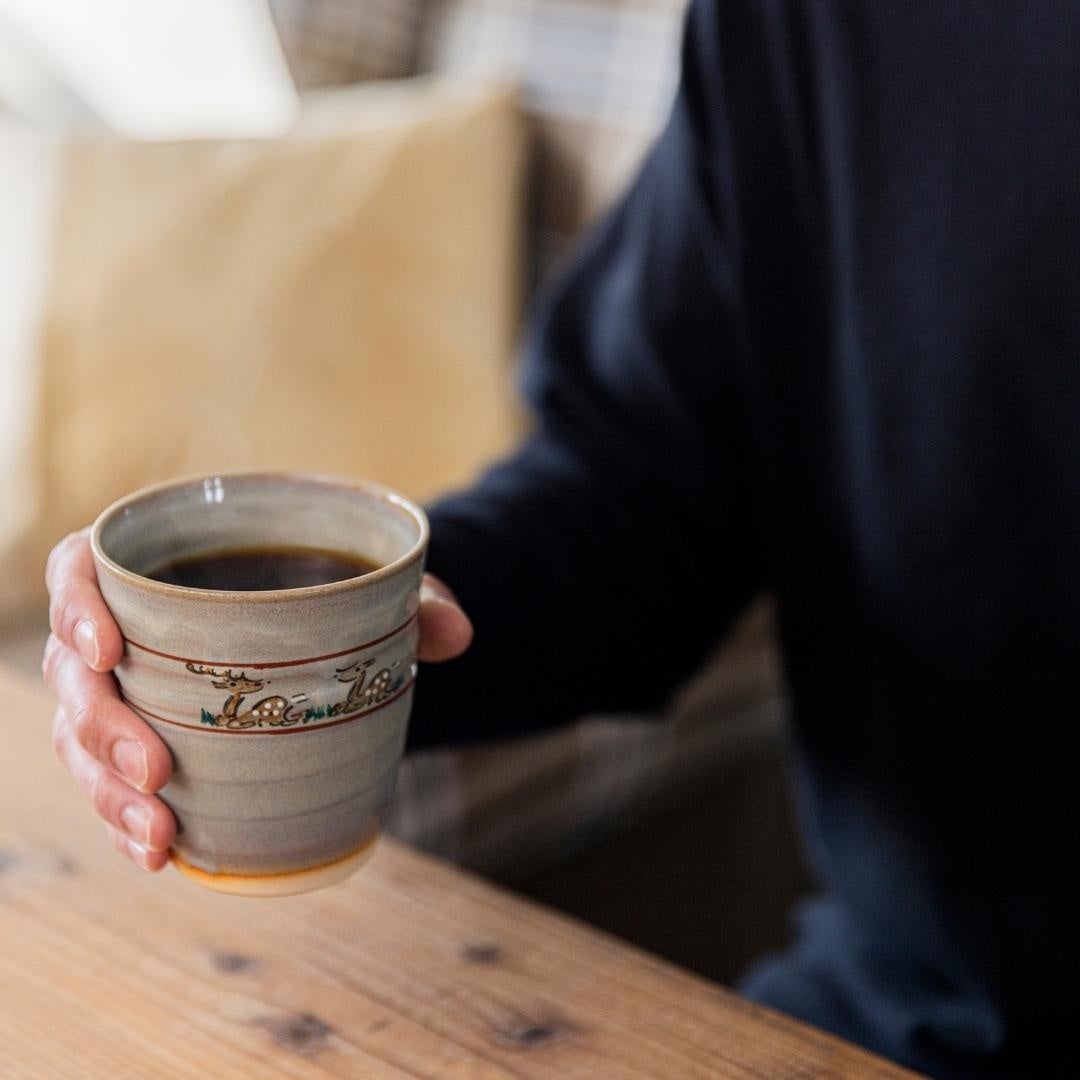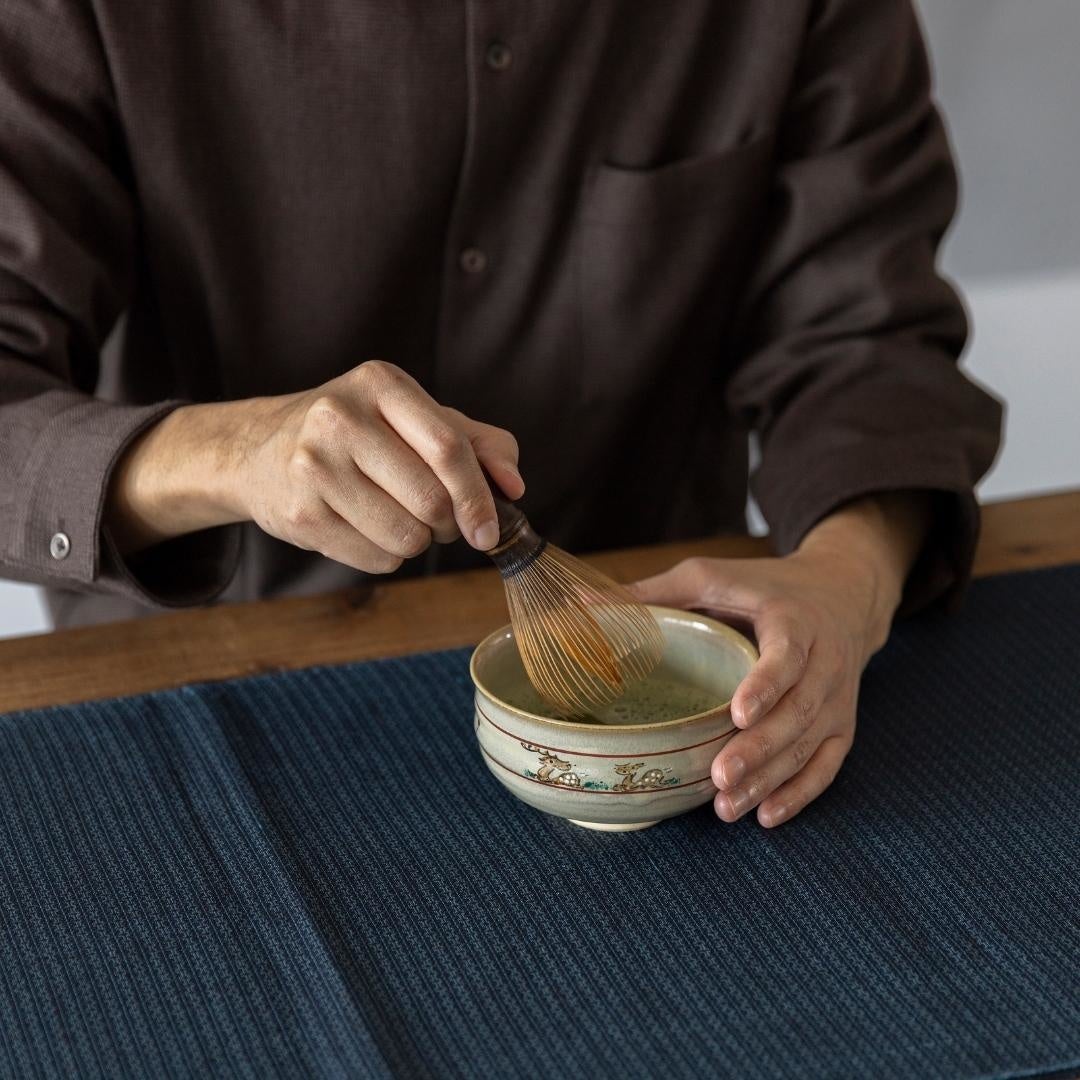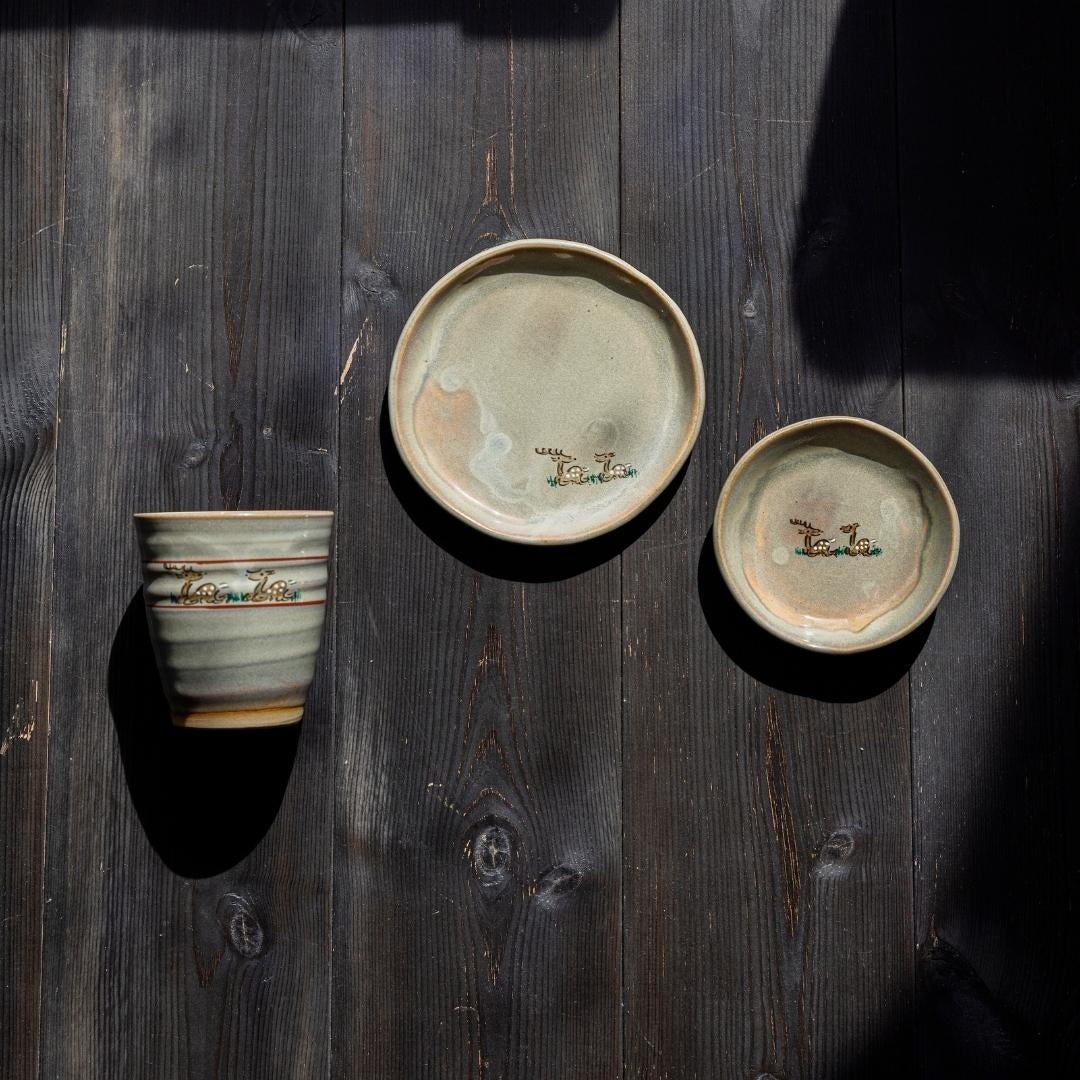 ■Mosquito net cloth
A mosquito net is a net that protects against pests such as mosquitoes. The history of mosquito net fabrics in Japan is said to have begun when manufacturing methods were handed down from China in 270 ~ 312 AD. In the Nara period, a picture book using silk mosquito nets was found in the residence of a nobleman, and there is a record that "Nara mosquito net" was used as a gift among nobles and samurai in the Muromachi period.
When the high-grade hemp fabric "Nara Akirashi" produced in the Nara region in the Edo period was designated as a commodity by the shogunate, mosquito net fabric using hemp as a raw material began to be woven because hemp cultivation was popular in the eastern part of Nara City. From the Meiji era to the first half of the Showa period, the production of mosquito net fabrics increased significantly along with the increase in demand for mosquito nets, and mechanization progressed. After that, the mosquito net industry declined due to changes in architectural styles, insecticides, screen doors, coolers, etc. Currently, mosquito net fabrics made of hemp fabric take advantage of its characteristics and continue to be loved by transforming it into cloths and miscellaneous goods.
Hemp fabric mosquito net fabric has characteristics such as being durable, long-lasting (durable), drying quickly (quick drying), and taking moisture firmly with 4 times the water absorption power of cotton (water absorption).
Okai Azabu Shoten, a 157-year-old mosquito net cloth manufacturer of "Konozuki", talked about its commitment to manufacturing, saying, "We cannot compete with major companies and overseas products in terms of price and abundance of patterns, but we face each customer and carefully make it so that their lives are enriched by using it."
"Konozuki" mosquito net wipe owl pattern is an auspicious thing with the meaning of "fortune is coming" and "hard work" and is ideal for gifts.
In addition, "Konozuki" offers a variety of traditional crafts.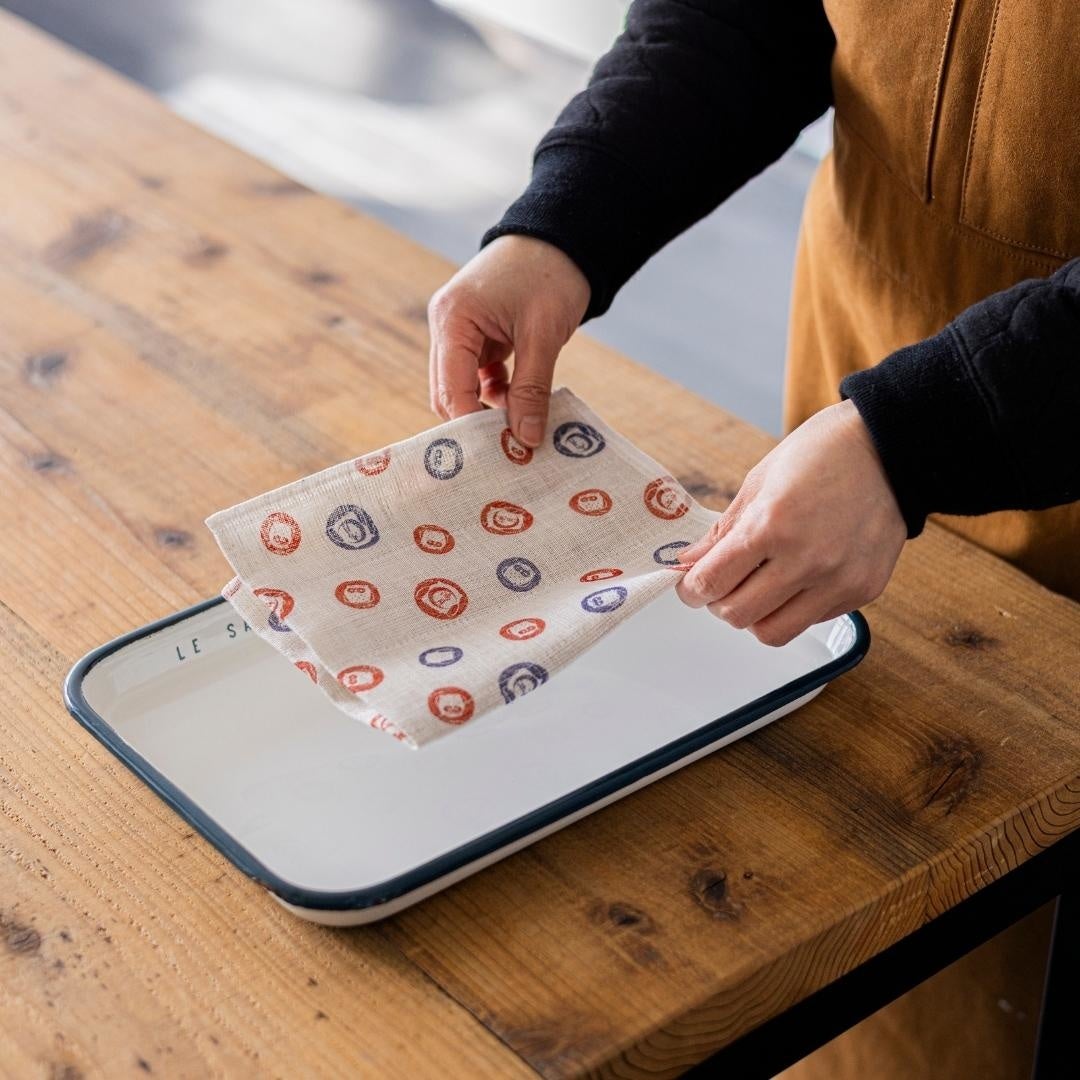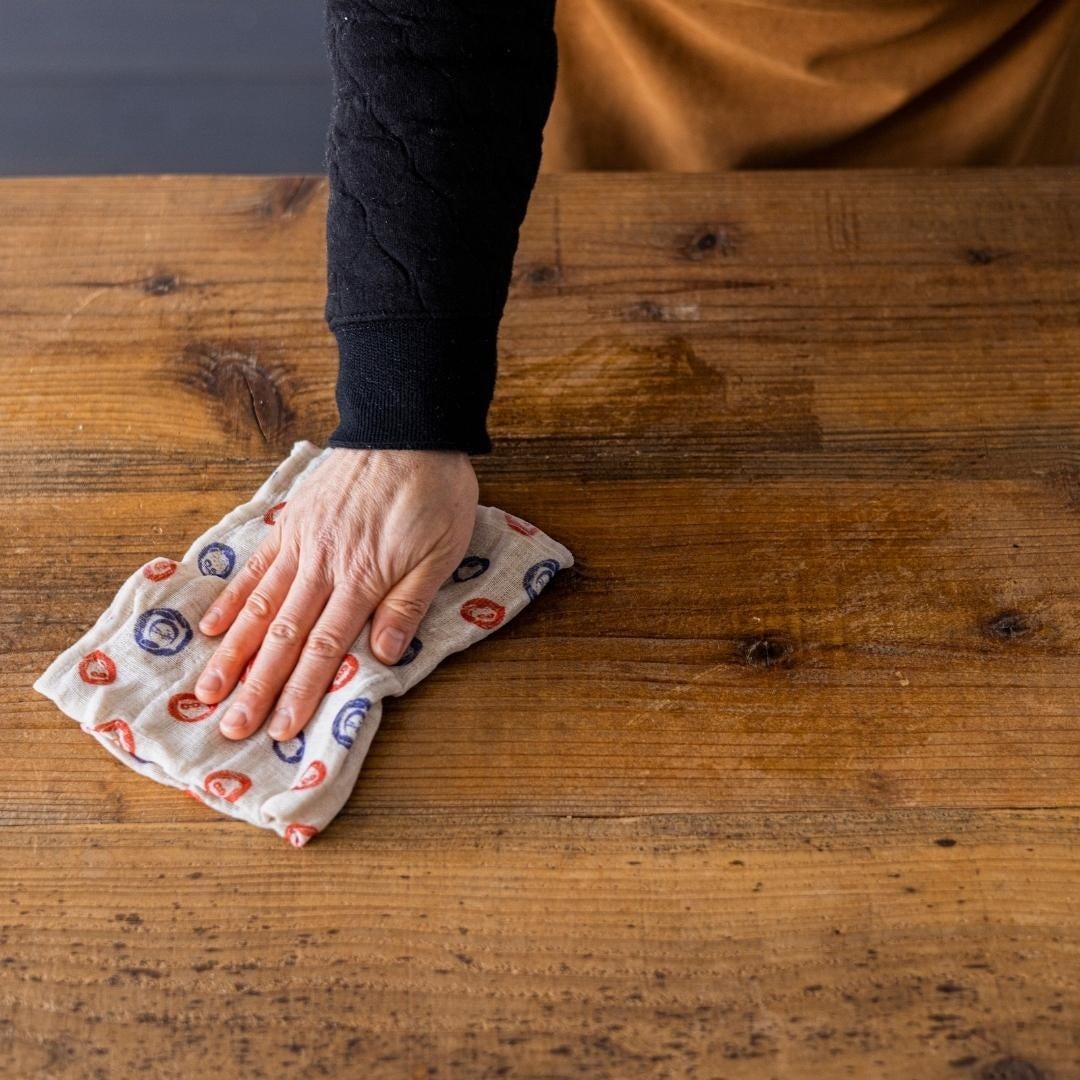 〈Product Purchase Page〉
Konozuki no Sato (Rakuten Store)https://www.rakuten.co.jp/kogetsu-no-sato/
Brand Site https://kogetsu-skater.jp/
Konozuki Instagram https://www.instagram.com/kougetsuskater/
Skaters Ltd.
"Love in the heart, dreams in the life." to deliver dreams, hopes, and excitement in daily life through products. That is the eternal theme of Skaters Inc. We are a manufacturer of household goods, daily necessities, and miscellaneous goods that develop officially licensed products for many characters such as Disney, Sanrio, Ghibli, Snoopy, Pokémon and many others. In addition to the manufacture and sale of lunch boxes, water bottles, and kitchen utensils, in recent years we have also focused on outdoor goods, rain goods, pet goods, baby products, hygiene-related products, etc., and are developing products in a wide range of categories.
Company Homepage:https://www.skater.co.jp/
Official Twitter: https://twitter.com/skater_jpn
Official Instagram: https://www.instagram.com/kogetsuskater/