One Too Ten Co., Ltd. (Head Office: Kyoto City, Kyoto Prefecture, Representative: Yoshiaki Sawabe), which works to solve social issues with advanced technologies such as XR and AI, has started auctioning and selling kabuki actor Ebizo Ichikawa's first NFT (Non-Fungible Token) digital work on One Toothen NFT STORE, one-to-ten NFT STORE, a proprietary sales platform.
"Earth & Human VR", a VR edition that will be released for the first time with "Earth & Human LIVE", a biometric live video work starring Ebizo Ichikawa in February 2021 and live streaming in a comprehensive production, "Ebizo Ichikawa Special Performance "Earth & Human" touring eight venues nationwide In conjunction with the performance, we will be on auction for a limited time from 12:00 on Thursday, November 4, 2021 to 12:00 on Thursday, November 25, 2021.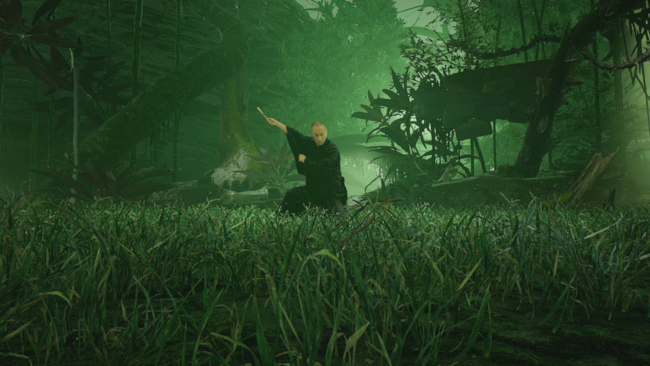 Sales platform: One To ten NFT STORE
URL         :nft-store.1-10.com
NFT content name: "Earth & Human LIVE (2 serials)" "Earth & Human VR (2 serial types)"
Auction period: Thursday, November 4, 2021 12:00 – Thursday, November 25, 2021 12:00
Copyright : © 1→10, Inc.
※ The screen is under development.
■Background of the opening of "One Too Ten NFT STORE"
Wantooten has reviewed Japanese traditional culture, history, and nature, such as the immersive art experience "One Tooten Nijo Castle Night Party" at Kyoto's World Heritage Site, and "ENU", a web service that connects traditional crafts producers with fans who want to support, and has created various projects that combine tradition with creativity and advanced technology.
We will propose the future of Japanese culture by releasing "Earth & Human", which combines Japanese tradition and innovative technology, to the NFT digital content market, which is attracting attention as a "new means of value distribution". Wantooten will convey to the world the "aesthetic sense" unique to Japanese culture, starting with this work, which combines Ebizo Ichikawa's dance and advanced technology.
■Earth & Human Work Concept
Based on the motif of the new work "Earth & Human" by kabuki actor Ebizo Ichikawa, this work attempts to recognize the world by focusing on the relationship between humans and nature through subjective perception and objective perception. Based on Japan's oldest dance, "Sanbaso", this work is a program that makes you feel the shamanism that God owns on the earth as a festival such as a ceremony and prayer to pray for a rich harvest by "stepping on" the earth. Based on the background of such original works and the animism, including the eight million gods that have taken root since ancient time in Japan, the relationship between humans and nature, and thus the various lives that live in them, is depicted through perception.
Moreover, it aimed at the update of the interpretation of a multifaceted world based on a Cubist multi-viewpoint while being inspired by the multi-naturalism seen in the cultural anthropology by using the concept "Ring world" of Jukscuul who was a living thing and philosopher in Germany as a clue. Based on the iconography captured and decomposed by more than 100 4K cameras, through a massive capture system that generates 3D data in real time, we tried to reconstruct it in a multilayered circle of 3D virtual space that changes dynamically and a modern information environment called the Internet.
"Earth & Human VR" is a work through subjective perception of a single point of view. Using the characteristics of VR, the camera position is fixed and logged in to the virtual audience. This draws 360 degrees while the perceived world changes by grasping the space from the subjective perception of the viewer individual. In other words, it is positioned as a work that recognizes the passive world based on the "human-centered" perception of the viewer individual.
"Earth & Human LIVE" is a work that is at odds with VR works and through objective perception. A virtual camera in a 3D space freed from physicality is depicted by relaying to various perceptions while "possessing" various life such as living organisms. Unlike VR, video works with limited angles of view are composed of a collection of multilayered perceptions of various life individuals, so to speak, "multicentrth" perception, regardless of the viewer's intentions.
This work has been perceived in various forms under many viewing environments such as mobile, PC, sns, etc. live streamed through the Internet, which is a modern multilayered information environment. In addition, by converting to NFT, it will be updated semipermanently and dynamically by continuing to add multilayered meanings to blockchain technology and connect the ecosystem of information environments that transcend space and place. And I believe that we will continue to draw through perception the question of how to overcome and continue to live with others, while emforging that it exists in a variety of ways while accepting that diverse life cannot be understood in a networked and divided world.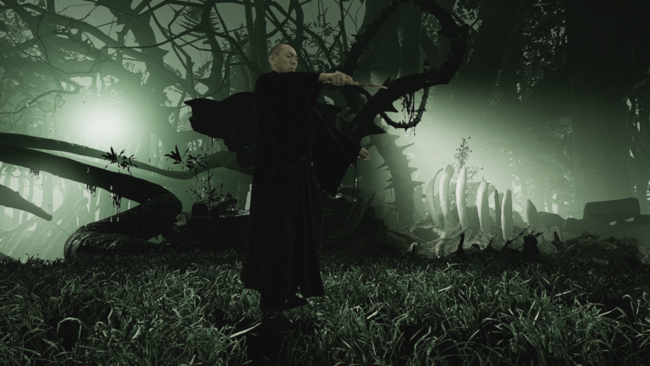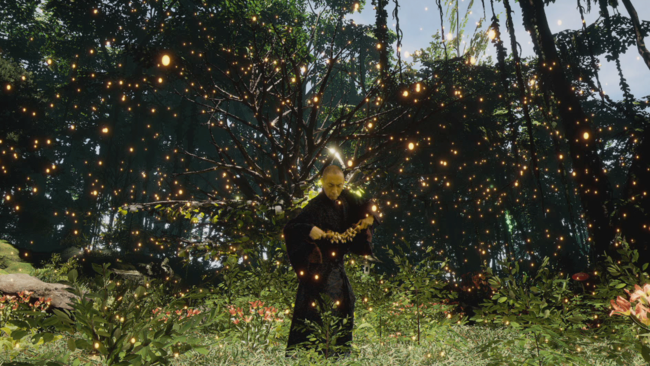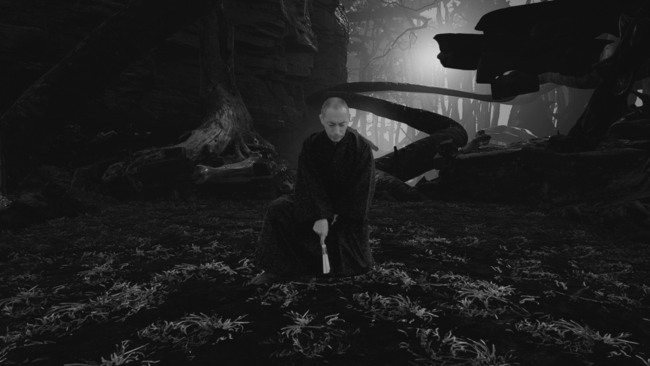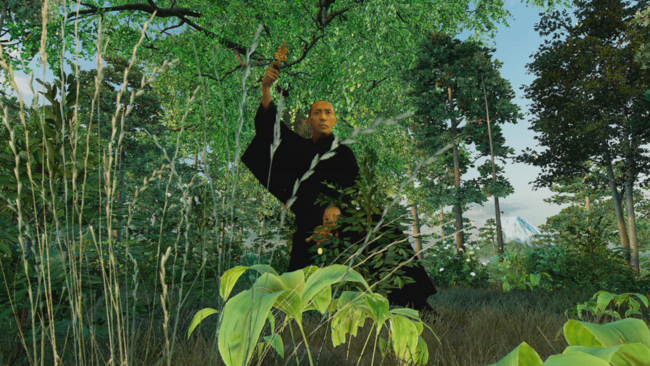 ■"Earth & Human" Starring and General Director : Kabuki Actor Ebizo Ichikawa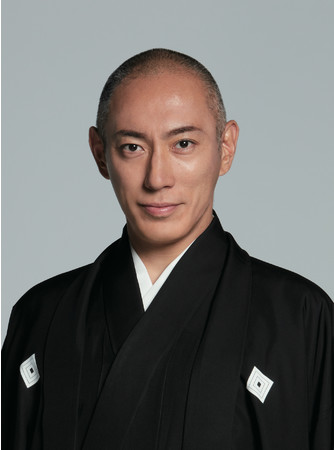 Born as the eldest son of Ichikawa Kojuro, the 12th. In 1983, he was the first to see the Kabukiza Theater"The Tale of Genji" at "Harumiya". In 1985, he worked for "Kizenbo" at the Kabukiza "Gairo-uri" and performed for the first time under the name of Shinnosuke Ichikawa, the seventh generation. In 2004, he succeeded to the name of Ebizo Ichikawa at the Kabukiza Theater. In order to pass on traditional Japanese performing arts to the next generation, he is also focusing on independent performances. Outside of The 11th Ichikawa Ebizo Theater at the Prince Of Chaillot, Paris, he has performed at Carnegie Hall in Singapore, the United Arab Emirates, and New York. In 2007, he was nominated for the Laurence Olivier Prize and received the Chevalier of the Order of Arts and Culture of France. In the world of film, he won the 37th Japan Academy Award for Best Actor in the movie "Ask Rikyu" in 2014. Since 2015, he has served as a member of the Culture and Education Committee of the Tokyo Organising Committee of the Olympic and Paralympic Games.
■About Non Fungible Token (NFT)
"Digital data with one and only certificates that cannot be forged." It is translated as both a non-irreparable token and a non-alternative token. NTF is the name acronym For Non Fungible Token, meaning that non-fungible cannot be substituted, and token means evidence, memorabilia, substitute coins, vouchers, gift certificates, etc.
■About One To Ten Co., Ltd. / 1→10,Inc.
A creative company in the near future that challenges eternal human challenges and opens up the potential of humankind with creativity. We will develop services that make full use of state-of-the-art AI technology, and develop a number of projects utilizing projection mapping and XR in Japan and around the world. We will continue to stir up the intellectual curiosity of people around the world with the theme of solving social issues with cutting-edge technologies, such as the "Japannessk Project", which combines Japanese tradition with creativity and technology, and the CYBER SPORTS Project, a sports entertainment that combines parasports and technology.
[Typical projects of One Tooten]
Planning and production of digital shift measures at the Dubai Expo Japan Pavilion, hands-on commercial facility "Haneda dejima | DEJIMA by 1→10", educational entertainment facility "ENNICHI by 1→10", light-up event "YAKAI by 1→10" at the former Shiba Rikyu Garden and Nagoya Castle at night, Ebizo Ichikawa "Kabukiza 1030 July Kabuki Kabuki Night Club "Doshi Kyogen Genji Monogatari" Immersive projections, cyberparasports "CYBER BOCCIA S" and "CYBER WHEEL X", fan community commerce "ENU" that supports the creation of valuable Japanese culture.
URL :https://www.1-10.com/
[About Kyuzan Co., Ltd. and NFT platform "Mint"]
With the mission of "creating blockchain use cases and creating innovative experiences in the world", Kyuzan Co., Ltd. is a startup specializing in blockchain technology that develops blockchain products focused on UX and develops a development base to simplify blockchain technology and NFT utilization. EggryPTO, the world's easiest-to-play blockchain game jointly developed with GameWith Co., Ltd., boasts the world's largest number of active users. We have launched Mint, an NFT platform that makes it easy to build an original NFT shop that can express the world view of your own brand for large IP content holders, top creators, and high brand manufacturers.
For large IP content holders, high brands, and top creators, you don't want your NFT to be in line with other works in the marketplace. Mint offers blockchain and back-end solutions to make it quick and easy for them to build an NFT shop that fits their unique brand image. With Mint, you can significantly reduce the initial cost and development time that was supposed to be incurred.
URL :https://kyuzan.com/
NFT platform Mint: https://www.mintnft.jp