Culture Generation Japan Co., Ltd. (Culture Generation Japan, Chuo-ku, Tokyo / Representative Director Takuya Hotta, hereinafter CGJ), a business production company that aims to pass on and create world-class Japanese culture, is a restaurant, a store store, with the theme of < craft and community > in Yokoyama-cho, a wholesale district that has supported Japanese commerce since the Edo period, The concept building "TOI Building (Toy Building)" with event space, workspace and snacks will open in late June.
The toi building was born in a wholesale district that has been going on since the Edo period, asking "what lies beyond each utsuwa"
Surrounded by the Kanda River, Sumida River, and the Metropolitan Expressway, Nihonbashi Yokoyama Town is a wholesale district that has supported Japanese commerce since the Edo period. "TOI building" will be born in this place. Renovated from a five-story building that was a former wholesaler, this facility will create connections with the city and crafts in various regions of Japan centered on craft, and will continue to implement various attempts with the aim of becoming a new base that creates its spread.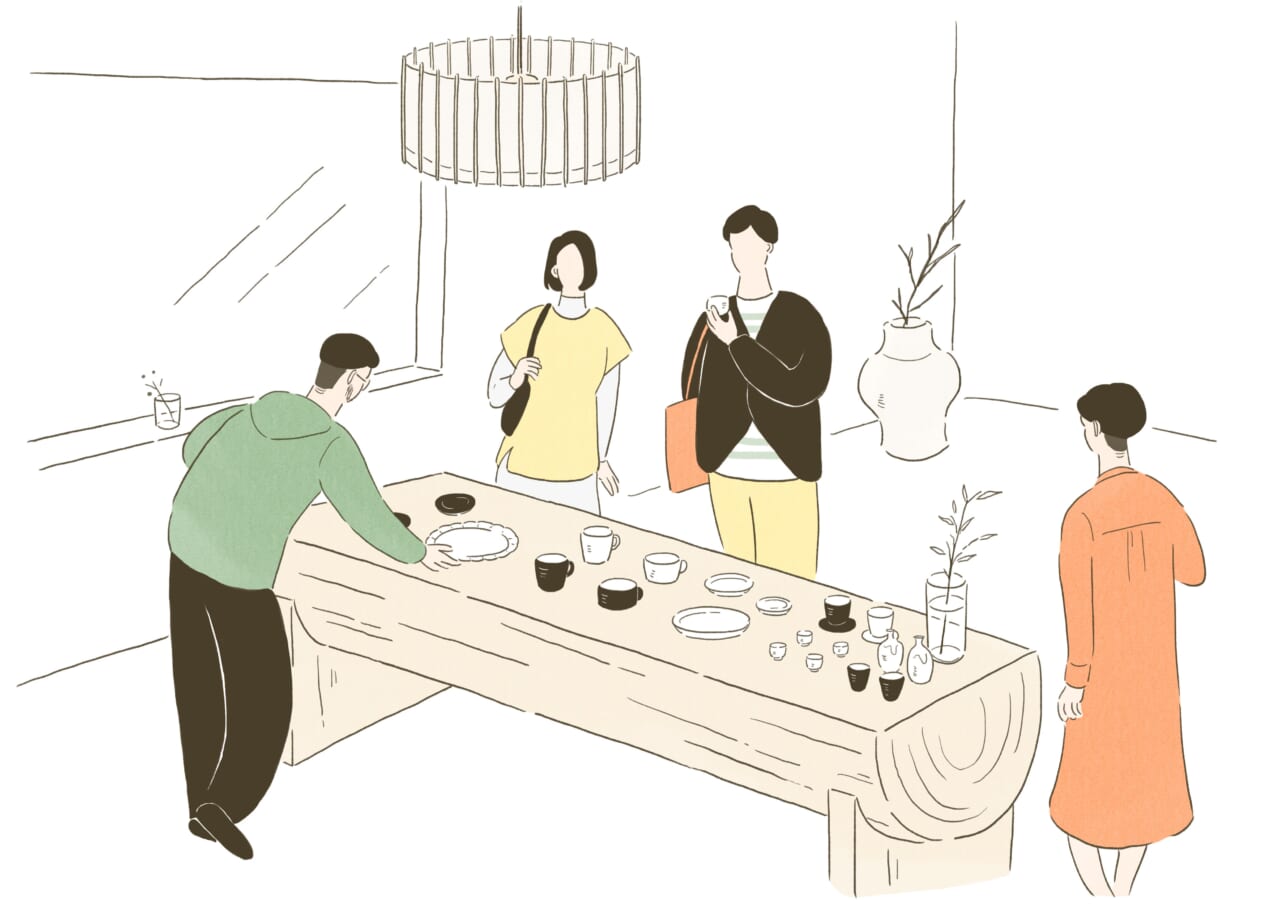 On the first floor, which is the big frontage of the building, a patisserie & bar "Saison" that "eats" with a bowl opens. We serve sweets and meals using a patisserie during the day and a bar style at night, using vessels from all over Japan. On the second floor is the Onland Store, where you can buy vessels. It is a shop space that sells sake, processed foods, crafts and vessels from all over Japan selected by local producers active in the region. We have turned the craft tour program "Onland" https://onland.tours/ that touches japanese manufacturing, which is our own business, into a physical store, and you can enjoy shopping while getting to know the production area more deeply.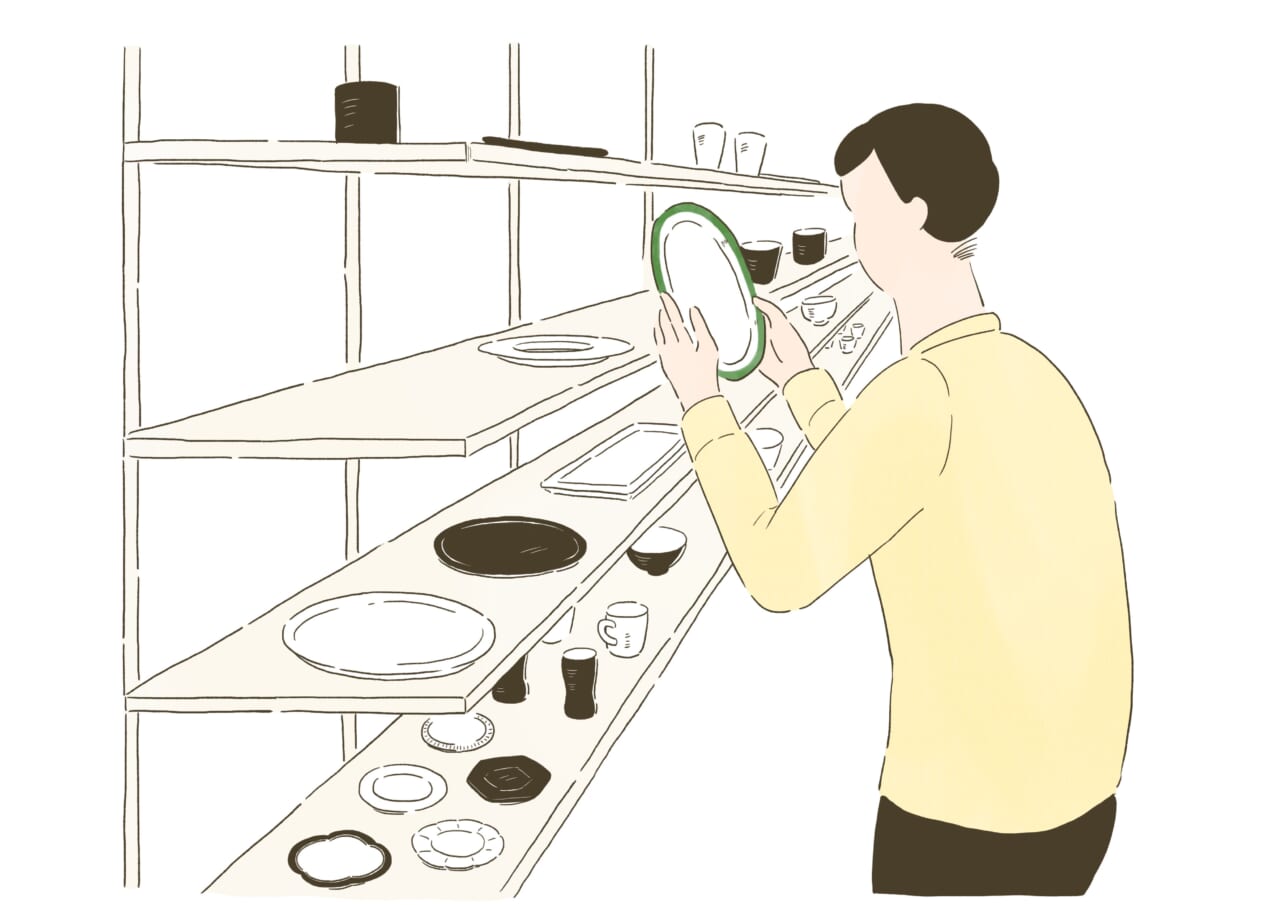 On the 3rd floor, craftal gallery is a way to learn and make vessels. Craftal, which develops in-house, will be a gallery that regularly exhibits crafts from each production area handled by craftal https://craftal.jp/, and workshops such as pottery experience classes will be held. The vessel on the 4th floor and "CLUB ROOM", which "works", will set up a local producer's liaison office (introduction system) that functions as a "wholesaler" for the future era, which doubles as CGJ's office.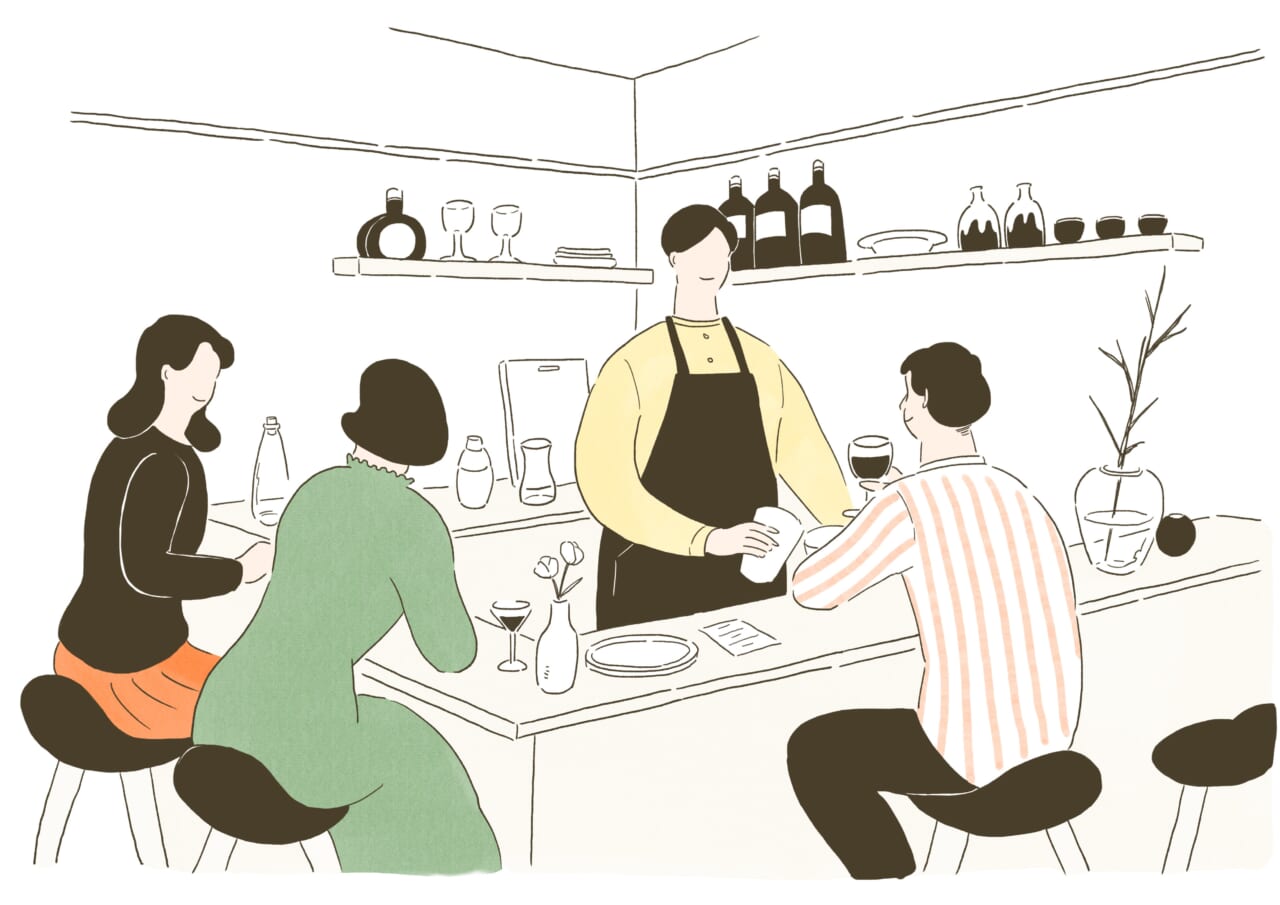 On the 5th floor, we opened "QUESTIONS", a snack that "talks" about the bowl. As a membership snack, a lover of vessels stands at the counter as a daily owner (mom), and it is a place to talk about nightly vessels, manufacturing and the community.
I want to deliver encounters with Utsuwa that will be an opportunity to look at life. In addition, I would like to create exchanges between people involved in crafting, where new possibilities for manufacturing will blossom. With such a wish, we will start a new base of craft that connects people, people, production areas, consumers and businesses.
In a place to keep updating the new way of wholesaler
"Our work is not just about making things- preserving tradition and culture, evolving it into something better, and passing it on to the next generation. Hotta, the founder of the TOI Building project and representative of GenerationCulture Japan Co., Ltd., was fascinated by the depth of the craft industry a dozen years ago when he was told by a lantern craftsman in Asakusa, and since then he has helped promote many industries related to tradition and culture. However, japan's craft industry is now at a crossroads due to a shortage of human resources, a shortage of successors, and a mismatch with existing distribution. As a wholesaler and involved in the Japanese craft industry in various ways, we thought about what we could do to make a difference in this situation, and came to the answer that it was essential to update the distribution, that is, the wholesaler industry itself.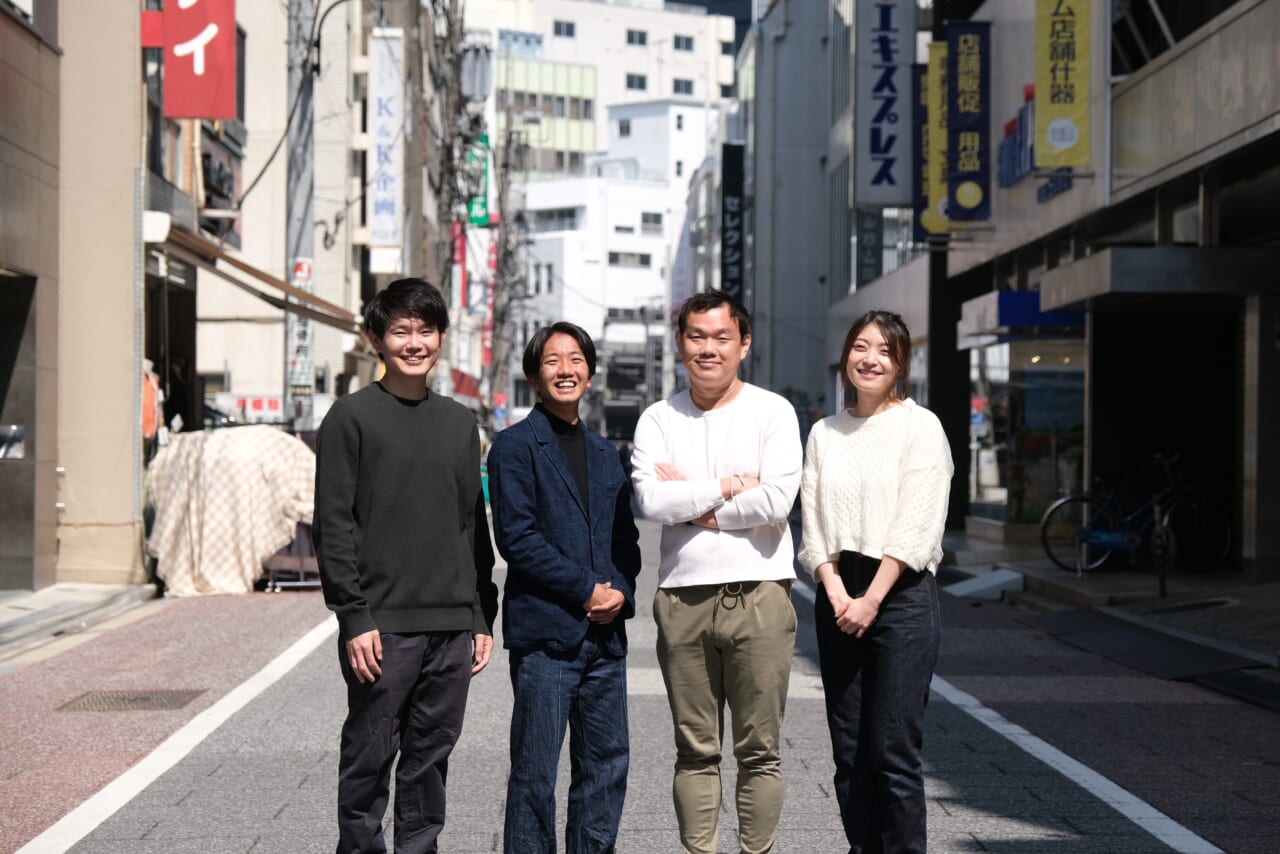 Renovation of a building in the wholesale district through the "Sankaku Program" by ur City Organization
If we are updating the wholesaler, we decided to launch the "TOI Building" project with the support of the "Sankaku Program" by ur city organization in order to send it from the wholesale district. Nihonbashi Yokoyama-cho has been developed with wholesale shops since the Edo period. CGJ has been in the same area for four years, and this area is also a very familiar and memorable area. In addition, the TOI Building is expected to come and go from all over Japan and overseas, and this Nihonbashi Yokoyama-cho, which is close to Tokyo Station and accessible by train from Haneda Airport, feels that it has a large geographical advantage, and I thought that this town, which has been visited by people since ancient times, could play a role as a hub for the region, Tokyo, and Tokyo and the world. In order to deliver the traditions and techniques of Japanese crafts to modern life, the TOI Building aims to become a base for exploring new possibilities while questioning new ways of engaging with vessels = new ways of doing wholesalers.
Crowdfunding starts today, April 19th!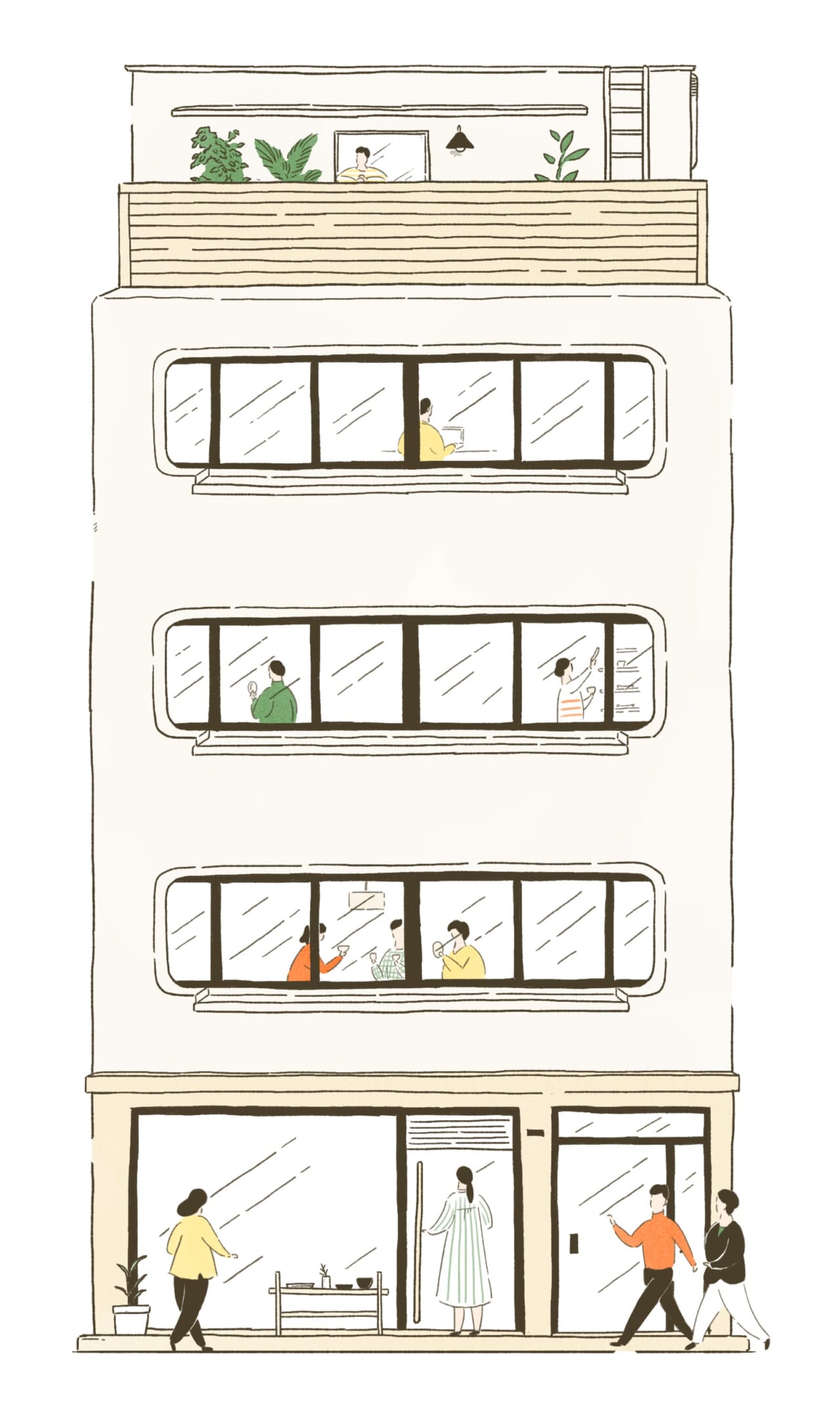 With the opening of the TOI Building, we will increase the cost of branding and interior decoration during renovation through crowdfunding. Crowdfunding started today, Tuesday, April 19. If you are interested in the TOI Building, please support our new endeavors.
▼ Crowdfunding | Toi Building, a complex of wholesalers of a new generation with the theme of vessels in Yokoyama-cho, Nihonbashi!
https://motion-gallery.net/projects/TOIBLDG
Facility Overview
Facility Name: TOI Building (TOI BLDG.)
Address: TOI BLDG, 5-18 Yokoyamacho, Nihonbashi, Chuo-ku, Tokyo.
Open: Late June 2022 (planned)
About Culture Generation Japan Co., Ltd.
Culture Generation Japan is a business production company that aims to pass on and create world-class Japanese culture. In addition to consulting and business production, we are developing businesses such as Utsuwa's subscription service CRAFTAL and craft tour platform "Onland", and we are also focusing on the school business in order to innovate the traditions, technologies, and identities passed down throughout Japan together with the world and nurture human resources who can connect their value to the next generation. We aim to build businesses that meet the current era through business co-creation and connect Japanese culture to the next generation, while accumumating the thoughts of various stakeholders on the traditions and technologies that are alive throughout Japan.


Company Profile
Company name:Culture Generation Japan Co., Ltd.
Location: TOI BLDG, 5-18 Yokoyamacho, Nihonbashi, Chuo-ku, Tokyo.
Representative: Takuya Hotta, Representative Director
Tel:03-5614-0111
http://culgene.jp/