The Material Driven Innovation Award 2022 (MDIA 2022), a material award sponsored by MTRL, a creative platform based on the theme of materials operated by Loftwork, has announced nine award-winning materials.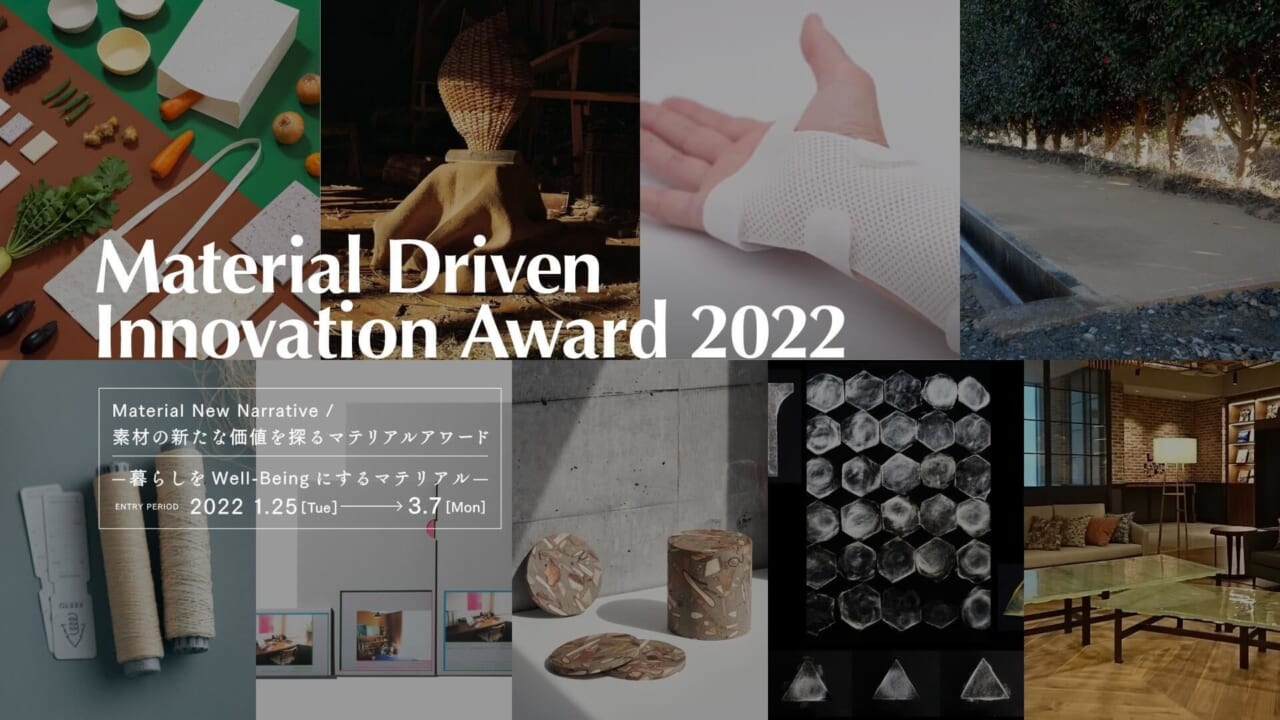 How do we connect and contribute to our wellbeing when we see the concept of "wellbeing", which is physically, mentally, and socially filled from a material perspective? Under the theme of "materials that make people's lives well-being," this award calls for innovative materials that have the potential to create products that contribute to the well-being of people and the global environment.
Over the period of about one and a half months, 102 entries were submitted from all over the world. A total of nine points were selected, including one grand prize, three finalists, one encouragement prize, the Junji Watanabe Award, the Yasuhiro Horiuchi Award, the Kumiko Iko Iko Hidaka Award, and the Kazuya Ohara (Benkei) Award.
Materials selected for the grand prize were exhibited at FabCafe and product packaged material sample boxes were produced and distributed. In addition, we held events to come up with ideas on how to use materials from a "wellbeing" perspective based on four materials selected as grand prize winners and finalists. We create opportunities to think about our wellbeing from the material point of view.
Material Driven Innovation Award 2022
Application period: Tuesday, January 25 to Monday, March 7, 2022
Total number of entries: 102 points
Awards: 9 points
judge:
Junji Watanabe/ Senior Research Fellow, NTT Communication Science Laboratories
Yasuhiro Horiuchi / Representative Director, Trunk Design Co., Ltd. / Creative Director / Designer
Kumiko Inaka/ Independent Curator
Frederick Sayer/ CEO of Aesop Asia
David Tena Vicente/FabCafe Barcelona CEO
Kazuya Ohara (Benkei) / Head of LOFTWORK MTRL Co., Ltd.
Announcement of results and comments on the general review of each judge are from the following
https://awrd.com/award/mdia-001/result

Grand Prize: "Food Paper" made from vegetables and fruits that returns to 100% soil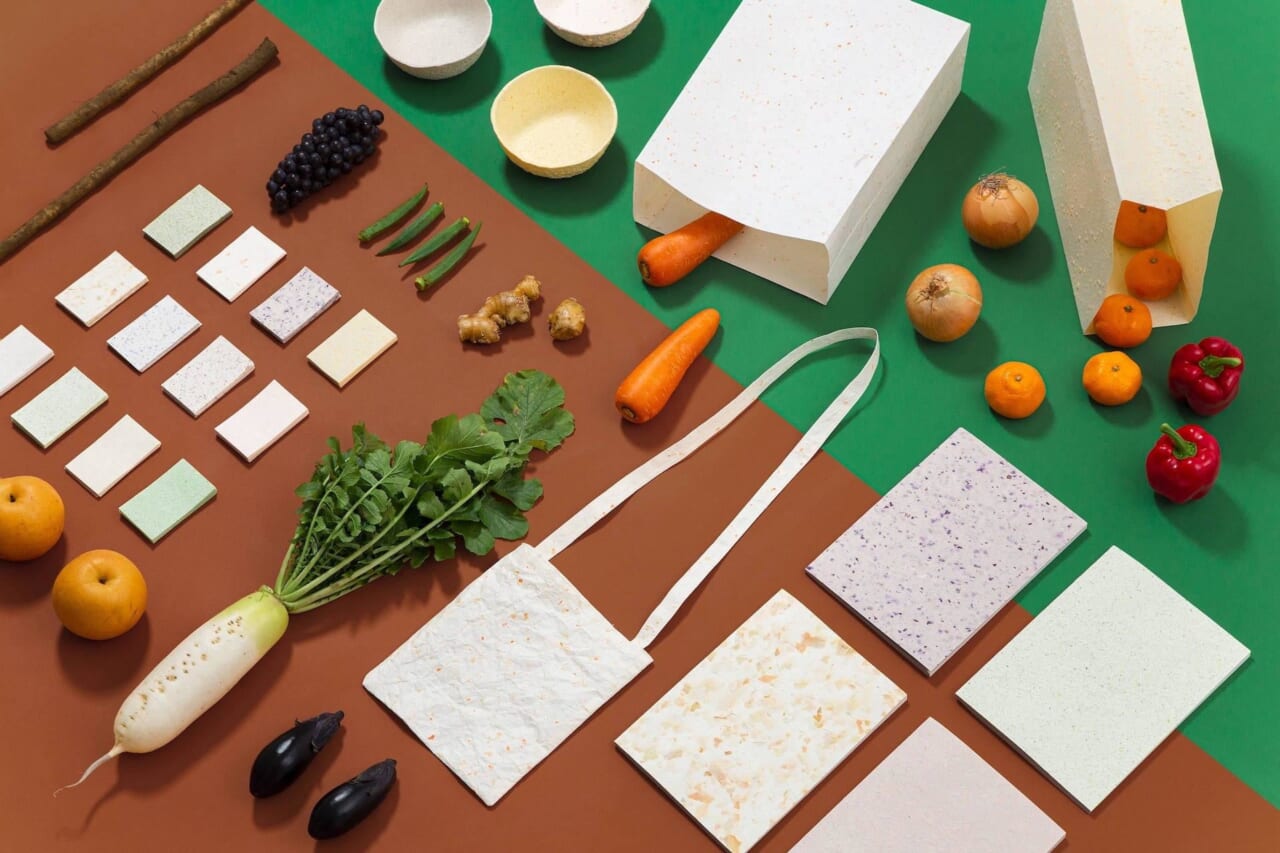 Applicant: Igarashi Paper Co., Ltd.
Summary: Food Paper is a project to transform vegetables and fruits that are thrown away as food loss into paper. Using the technology of Igarashi Paper, a long-established Echizen Washi workshop founded in 1919, we will reduce the disposal of food loss while passing on Japanese papermaking culture to the next generation. We are working to realize a recycling-oriented society that produces and consumes an appropriate amount of waste and does not emit waste as much as possible.
URL:https://awrd.com/creatives/detail/12329205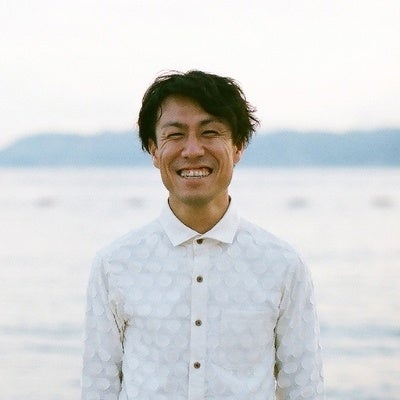 Jury Comment : Yasuhiro Horiuchi
Social issues and traditional crafts are properly mixed, and it is a product that anyone can use. I think that if children and adults can feel the process while using this product, it will grow into a really good project. Traditional crafts, recycling of discarded vegetables, and design were all not noticeable, and we were selected as the grand prize where the balance was balanced. I hope that we will continue to increase collaboration and create an exit for more regions and problems.
Finalist: Co-Obradoiro Galego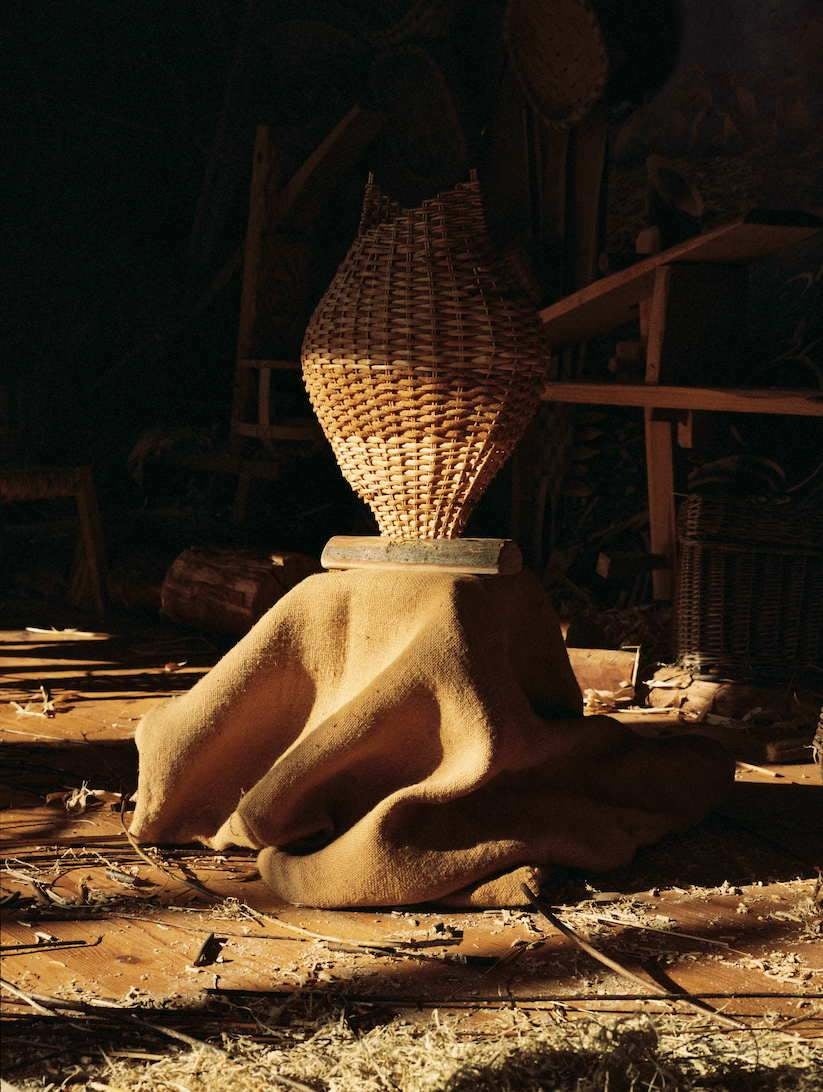 Applicant : Individual in collaboration with Galician basket weavers.
Summary: Co-Obradoiro Galego was created during the pandemic in The Galicia region of Spain, seeking a more community-based approach. We have developed a flexible and biodegradable biomaterials from Chitosan, a biopolymer contained in the exoskeleton of seafood. Using this biodegradable material, we reunite seafood with the basket industry and think about the permanence of Galicia's precious basketry techniques. We also believe that even if galician basketsmiths and Galician culture disappear, this material can revitalize the Galician economy.
URL:https://awrd.com/creatives/detail/12152716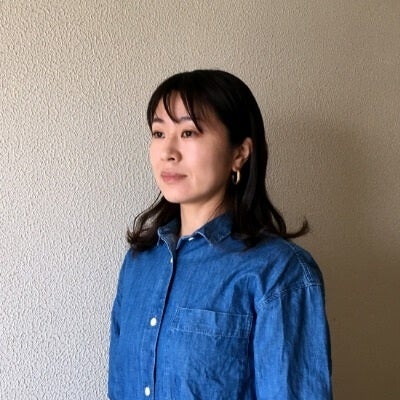 Jury Comment : Kumiko Inaka
I think that local culture is one of the important factors that governs self-regulation and enhances internal evaluation. Consumption behavior linked to satisfaction and happiness is difficult to define within the national government and existing economic zone, and I think one of the key words will be to re-recognize small public areas such as limited communities. This project, which is probably unfinished, is a project that takes into view the economic activities of Galicia and the activities of the ethnic culture of crafts, and presented us with a perspective that other projects do not have. We were selected as finalists with expectations for future projects.
Finalists: TRF+H – 3D Printed Material For Well-Being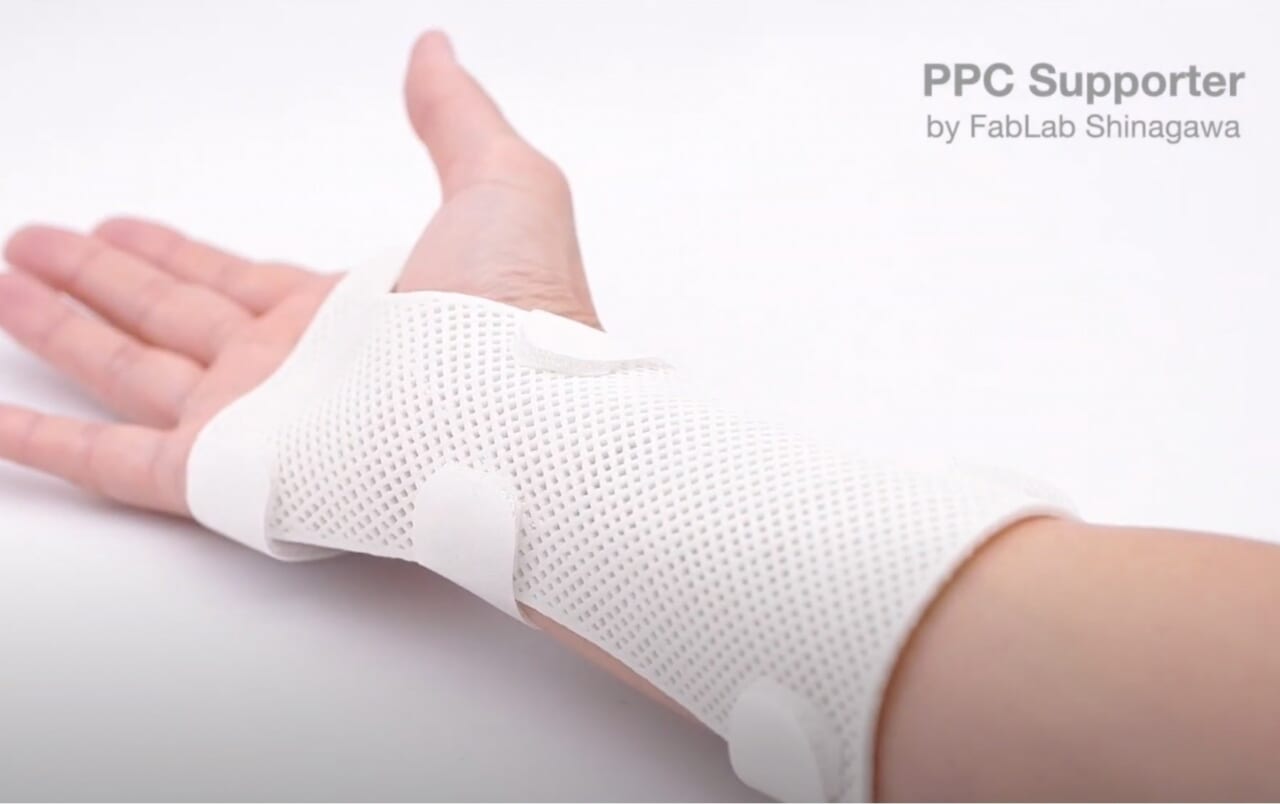 Applicant: Fab Lab Shinagawa
Summary: "TRF+H" is a 3D printed material that can be easily processed by heating with a hair dryer or the like and manufactured to suit individual body surfaces. In the past, attempts to model and model three-dimensionally using 3D scanning were common in order to match the body. However, the TRF+H can be 3D printed on a plane and easily adjusted to the body by post-processing. As a result, it shortens printing time, reduces unnecessary materials such as support materials, and smoothness of surfaces that come into contact with the skin, and enables a wide range of "consumers" to make tools while adjusting the internal structure.
URL:https://awrd.com/creatives/detail/12323926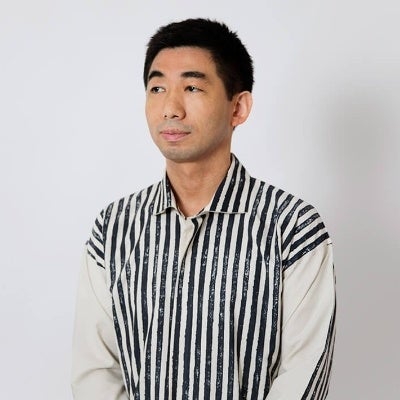 Jury Comment : Junji Watanabe
Technology such as 3D printing makes it possible for anyone to make bespoke braces. On the other hand, the materials used in this project have the ability to adjust the shape by warming them after being 3D printed. How will this affect our minds? For example, the time to adapt the shape of the brace to the body makes you feel that your body is unique. Also, changing the shape of the child's braces leads to a feeling of the child's growth. I think that this material, which gives you time to stay close to the body and celebrate its existence, is truly a material that makes life well-being.
Finalist: ZERO Carbo N Soil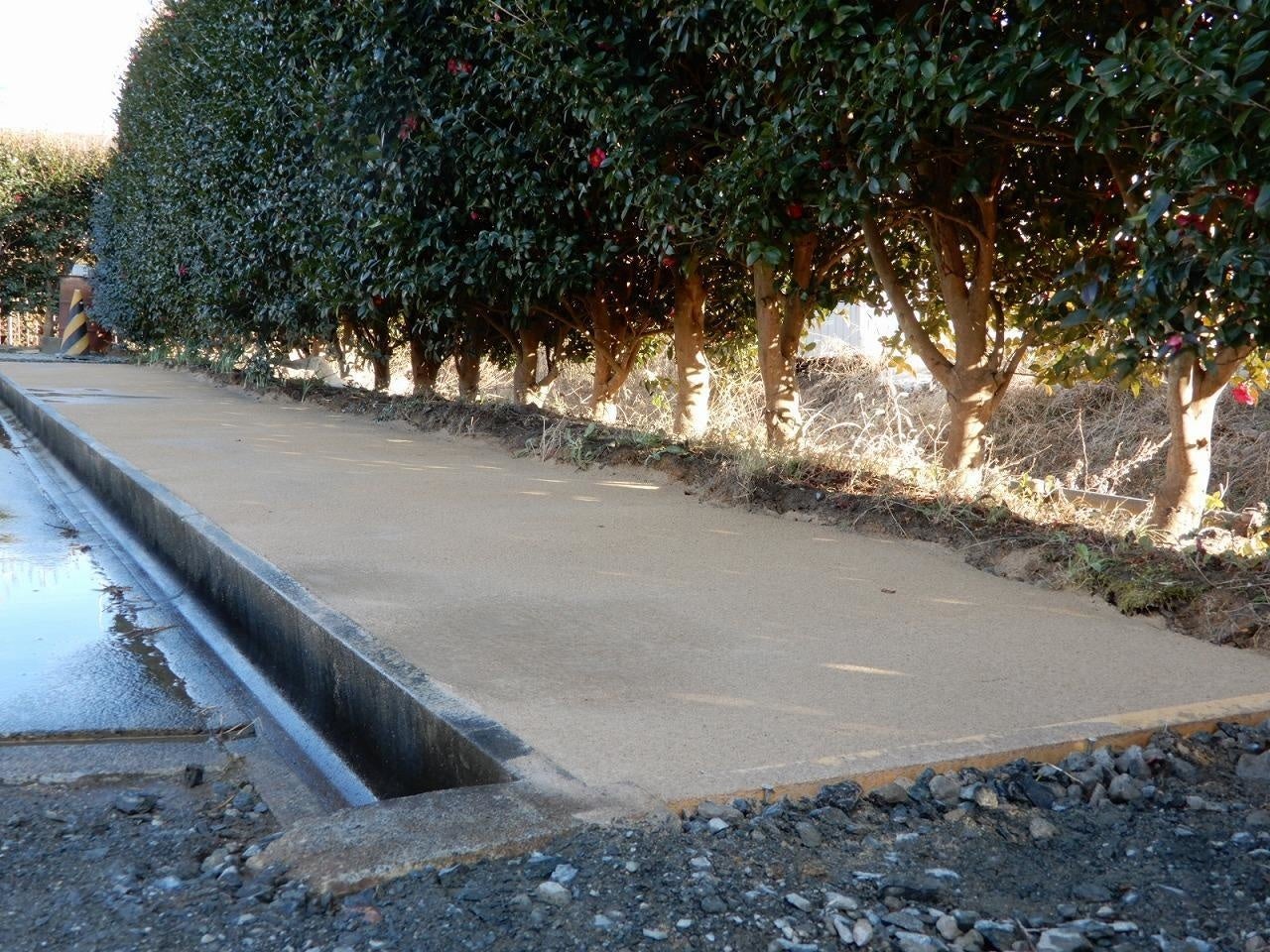 Applicant: Environmental Development Division, Green & Water Co., Ltd.
Overview: Low-carbon soil paving materials that adsorb and fix CO2, which aims to achieve zero carbon. It was born as a product that demonstrates high strength and high durability while adsorption and fixing of cement-non-use and CO2 that could not be realized with conventional soil paving materials. It is made from natural materials and can be returned to the soil after use.
URL:https://awrd.com/creatives/detail/12324424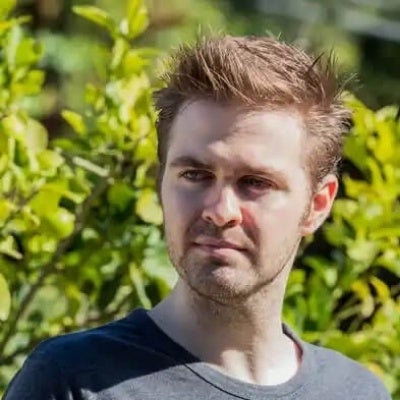 Jury Comment : David Tena Vicente
Zero Carbo N Soil is a great example of how the industry must adapt to climate change. Roads and pavements are an integral part of society's infrastructure and are used everywhere in the world. Finding a way to make such a widely used and seemingly immutable material a CO2 absorber should help turn other materials in large quantities around the world into climate change-appropriate materials. By reviewing old materials and processes, we can make real changes to the world's industries, which tend to reflect on what is always being done in a fixed way. As a judge and as a scientist, it is very refreshing to be able to see concrete data on the chemical processes of the published project.

Encouragement Prize: Keeto, a domestic natural fiber made from Japanese cedar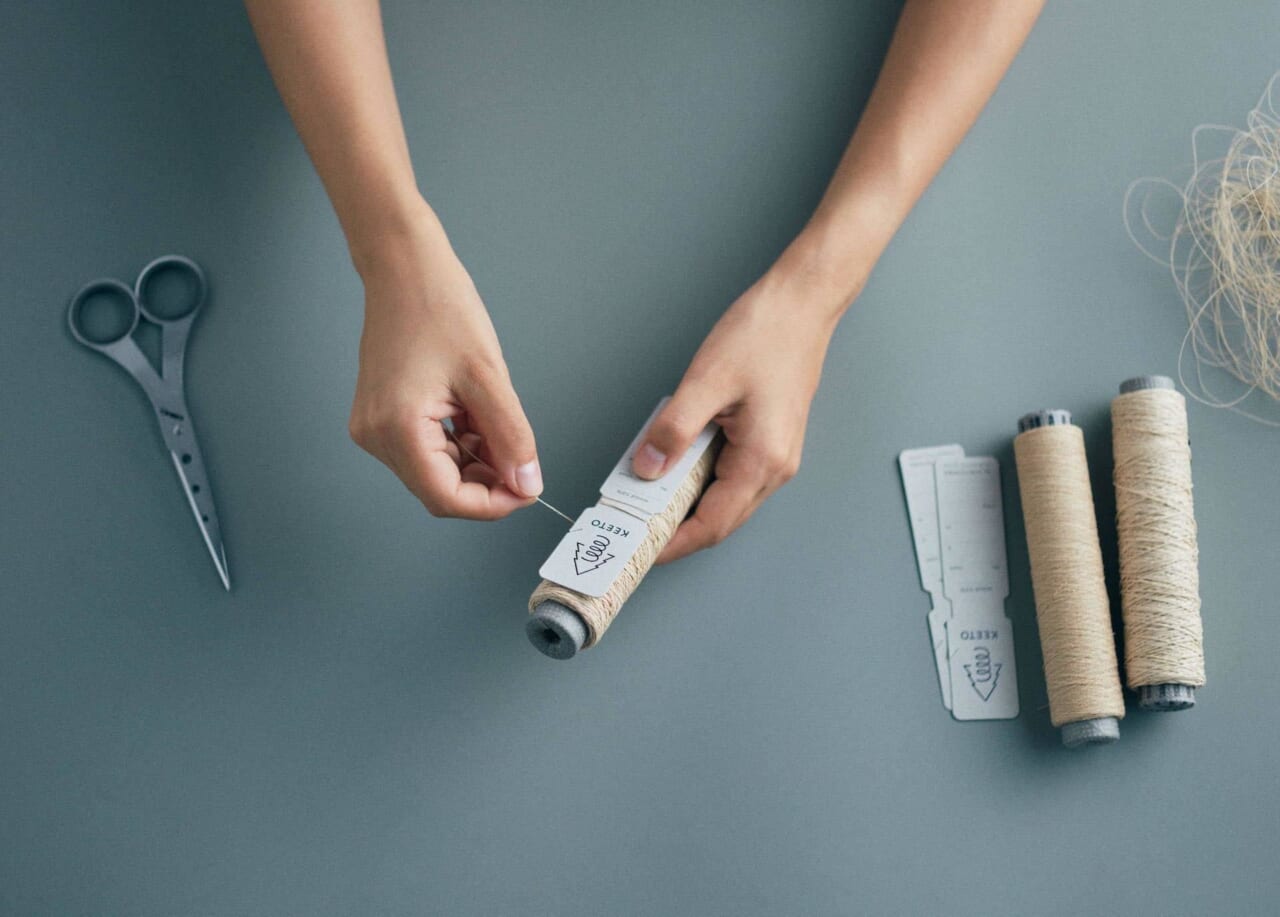 Applicant: Too-Toyama LLC
Click here for an overview: https://awrd.com/creatives/detail/12203898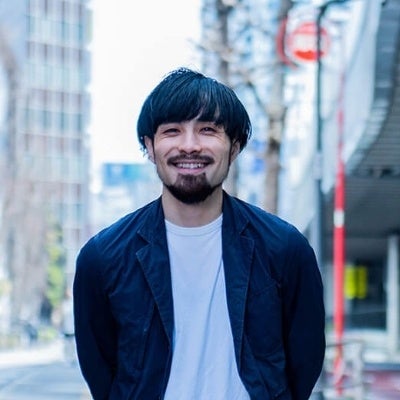 Jury Comment : Kazuya Ohara (Benkei)
This project was realized in the form of a string of domestic cedars amid the increasing expectations for materials from various aspects, such as the issue of utilization of domestic timber, contribution to sustainability, and various aspects.
In our long history, the relationship between string and human beings has come up with various methods such as sewing, weaving, twisting, knitting, and knitting. By re-rebuilding materials that have many relationships with us, we will often contribute as a step that we can explore well-being ways to interact through materials.

Junji Watanabe Award:PAPIER BOARD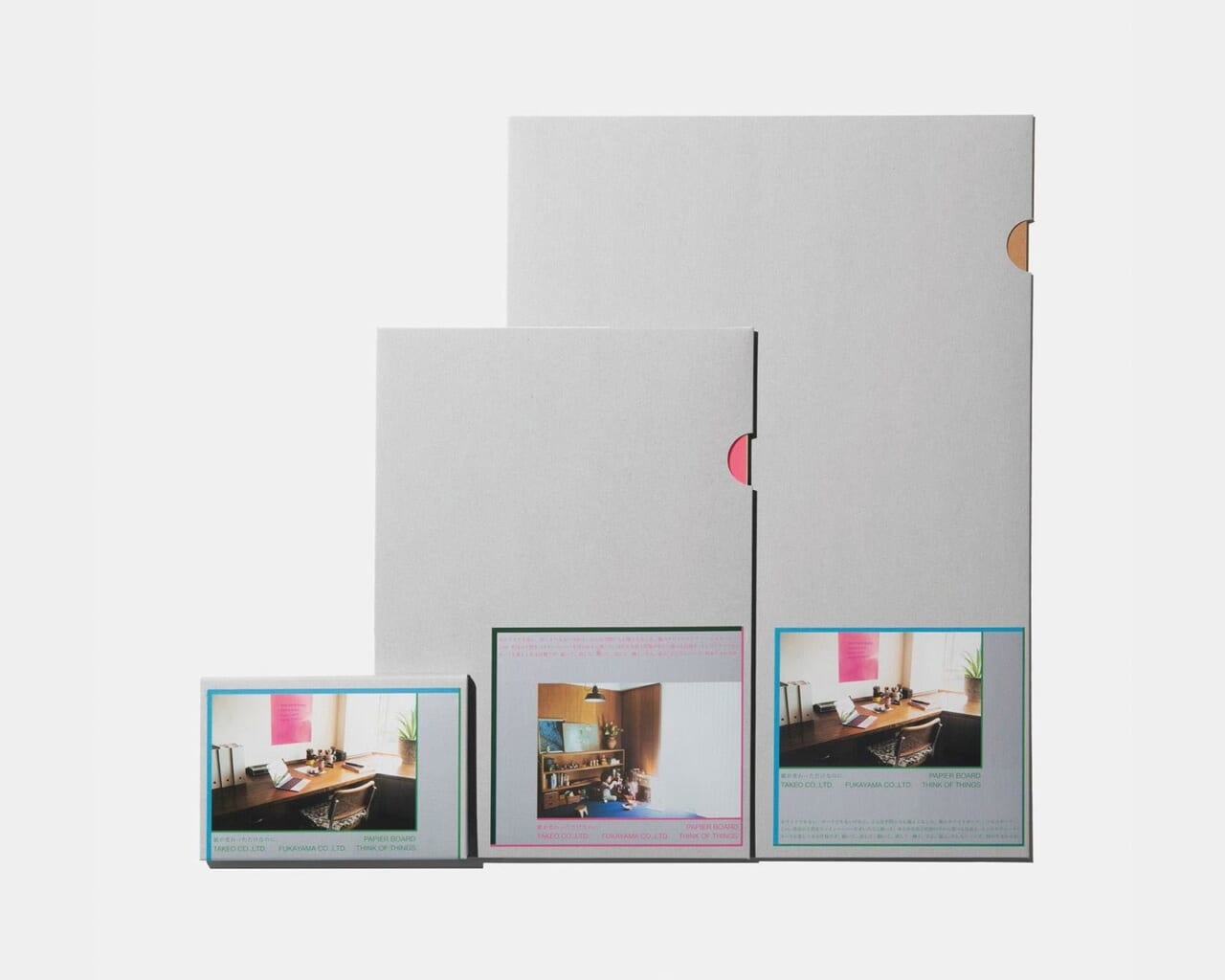 Applicant: YOHAK_DESIGN STUDIO Co., Ltd.
Click here for an overview: https://awrd.com/creatives/detail/12260068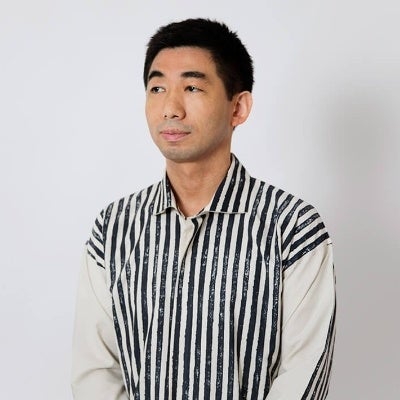 Jury Comment : Junji Watanabe
What are the conditions for materials that make your life well-being? The first thing that came to mind was to motivate and energize the people who used it, that is, to motivate the user and give them vitality in their actions. PAPIER BOARD is a paper with the same function as a whiteboard that can be written and erased many times. In addition to writing anything, you have unprecedented freedom to process it, and you can choose your favorite color and feel. When I saw this entry, I wanted to do various things, so I was very quaranted.

Yasuhiro Horiuchi Award:ForestBank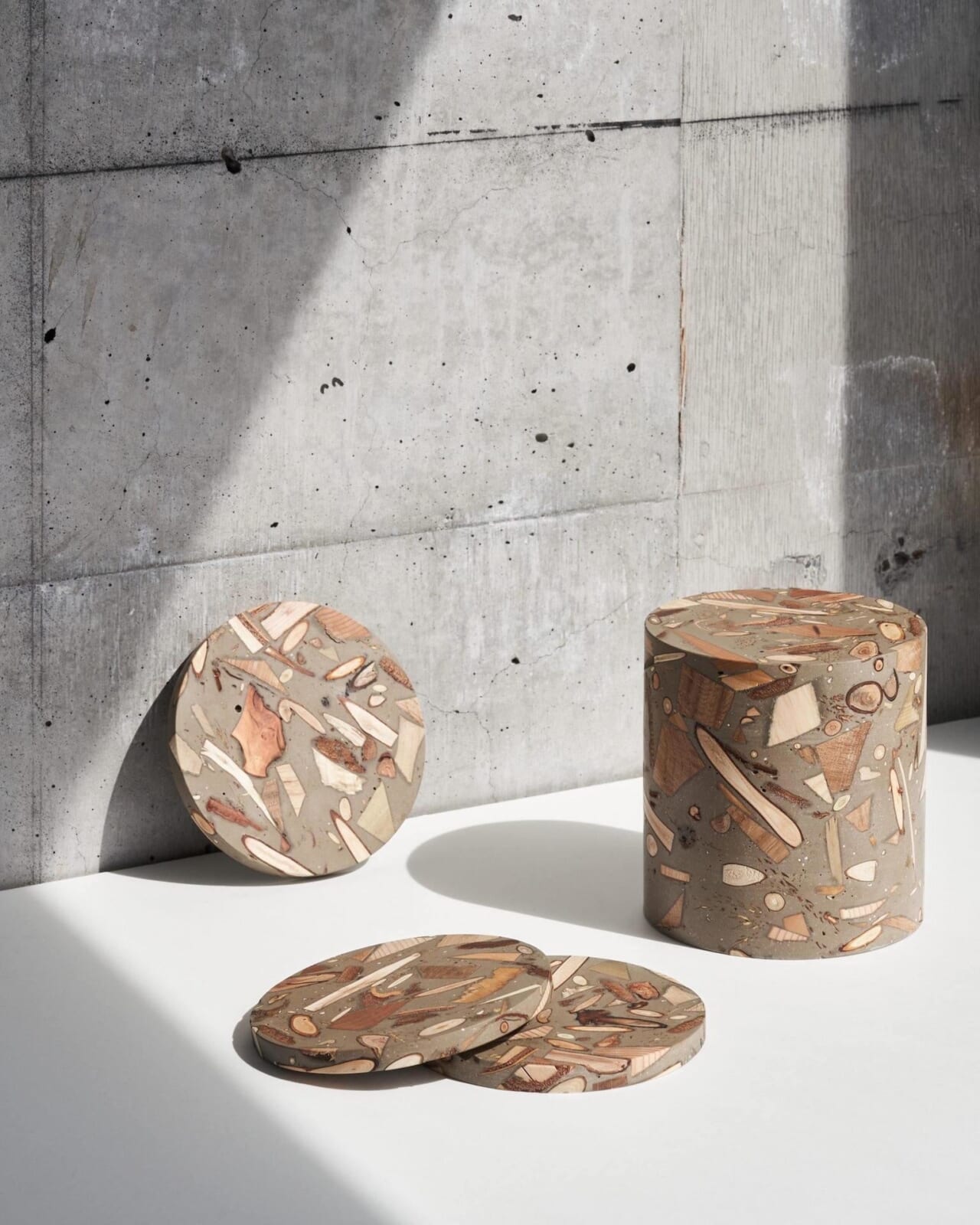 Applicant : STUDIO YUMAKANO
Click here for an overview: https://awrd.com/creatives/detail/12194976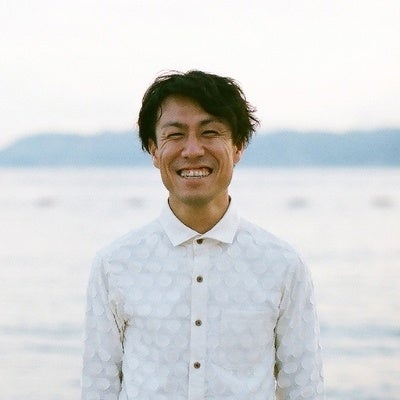 Jury Comment : Yasuhiro Horiuchi
Forests are planted, trees grow, forests grow. In modern times, it is chosen by the texture and strength of the wood, and the amount of wood varies. It is important to grow trees that can be thinned and maintain forests, but the absence of fittings is also a problem. Regardless of whether the grade or strength is straight or bent, I thought that it would be a project to connect people handling wood from all over the world that it could be distributed as a different material by combining it with different materials, so I chose this material. In the future, I look forward to the next service that will be used by various people and various regions in the current era.
Kumiko Inaka Award: biomaterial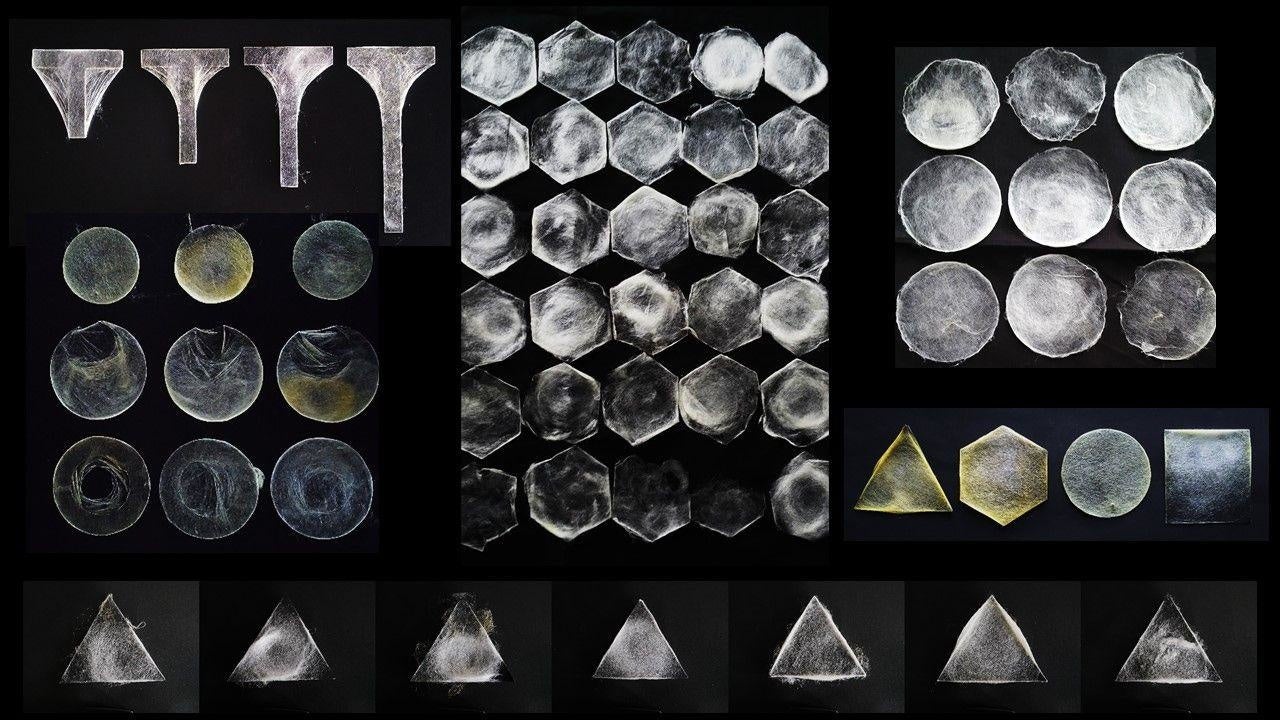 Applicant : Department of Bioresources and Environmental Sciences, Kyushu University Department of Life Sciences
Read the overview here: https://awrd.com/creati ves/detail/12186302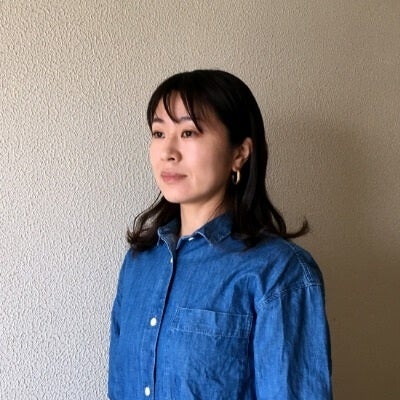 Jury Comment : Kumiko Inaka
It is still in the stage of prototype modeling, and it is a project that has not yet been implemented in society, but I personally evaluated the flat perspective of building a co-creation relationship between humans and living things, rather than a position where humans use nature and living things through materials. I feel that it is an aspect that leads to the idea of deep ecology, which considers humans and other organisms to be equivalent, but I felt sympathy with the point that it is a project with the simplicity of groping practical co-creation relationships rather than criticizing human-centeredism in mischief.

Kazuya Ohara (Benkei) Award: Recycled glass for waste fluorescent lamps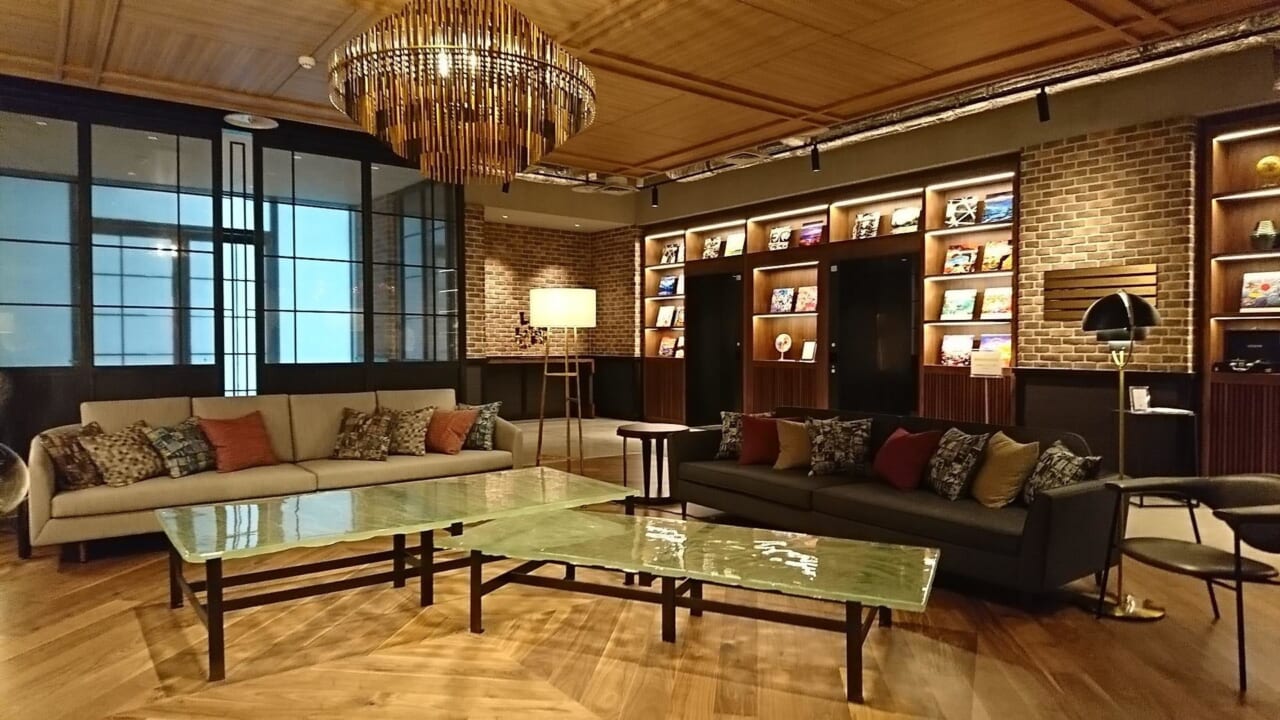 Applicant: STUDIO RELIGHT
Click here for an overview: https://awrd.com/creatives/detail/12331848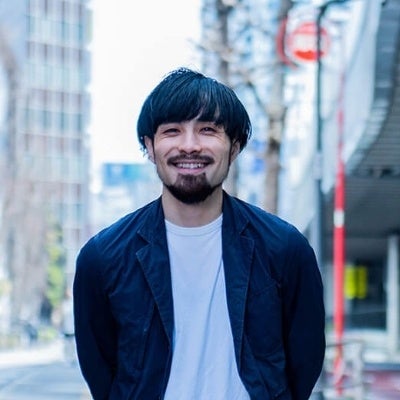 Jury Comment : Kazuya Ohara (Benkei)
Do you have to recycle the materials once used, use them secondaryly, or dispose of them again? In recent years, sustainability is being called for, and various ways to use it are being sought. Under such a time, the viewpoint from which you can feel the joy of feeling the "history of things / traces of small circulation" of materials that will be reborn as a new use while leaving its features, facial expressions, and context in the process of secondary use of materials that have finished their roles will become even more important in the future as a viewpoint for thinking about Well-being.

About Material Driven Innovation Award 2022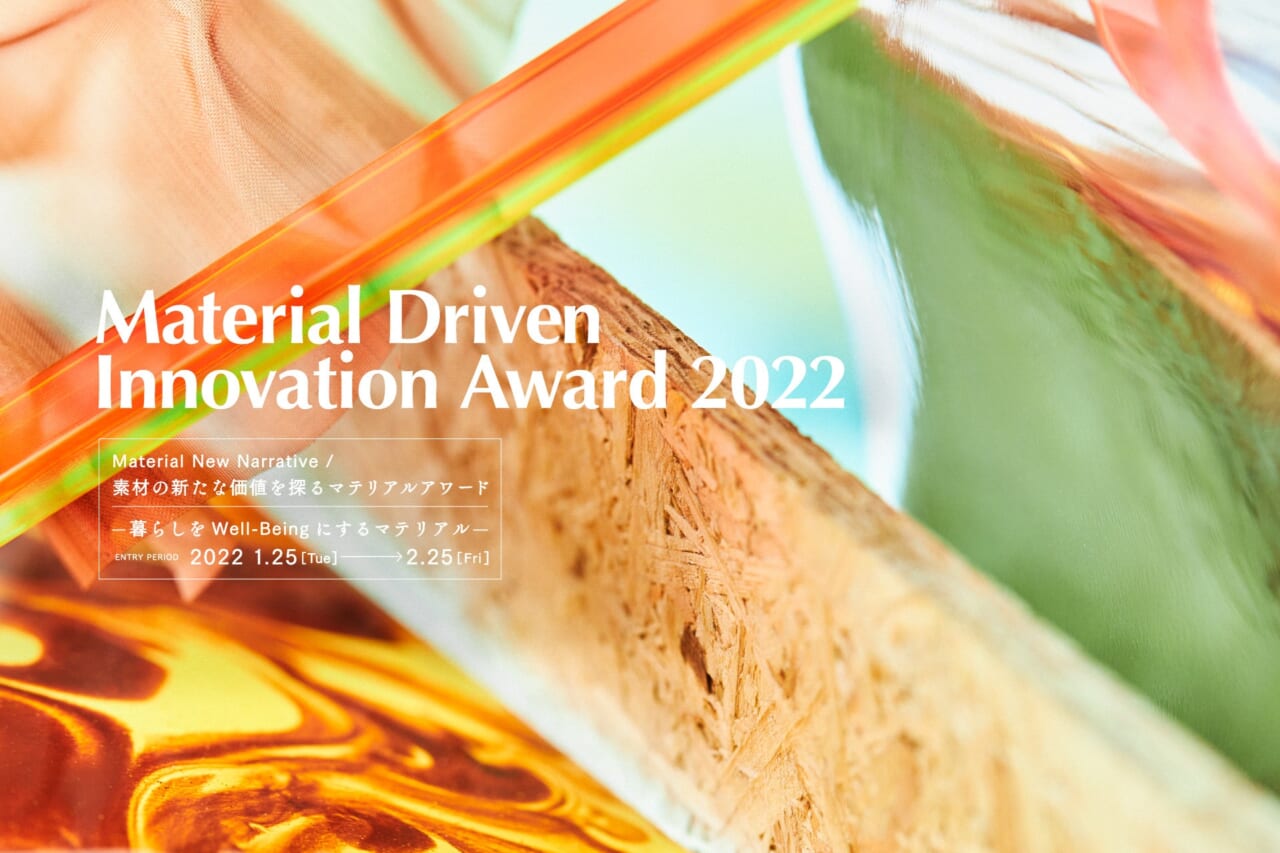 Now that the new lifestyle "New Normal" has permeated, people's sympathy is born in well-being living that re-examines health and happiness and lives better with rich heart. In response, there is a rapidly need for services and products that enable well-bing in our lives and society. In this growing demand, the Award was born to look back at the smallest units of materials that produce products that contribute to happiness. Materials that have supported our lives so far, as well as innovative materials that will be born in the future. How can these have new value, improve industry, and create better well-being for people?
Discover new value and explore possibilities that you have never noticed before from awards.
https://awrd.com/award/mdia-001