The Cool Japan Public-Private Partnership Platform (Secretariat: Cabinet Office Intellectual Property Strategy Promotion Secretariat) supports the efforts of Cool Japan to gain empathy from the world by delving into and disseminating information on the attractiveness of Japan through collaboration between the public and private sectors and regions.
On Thursday, July 14, we held the "Cool Japan Matching Awards 2022 Awards Ceremony" and announced nine award-winning initiatives to promote the appeal of Japan through a new style.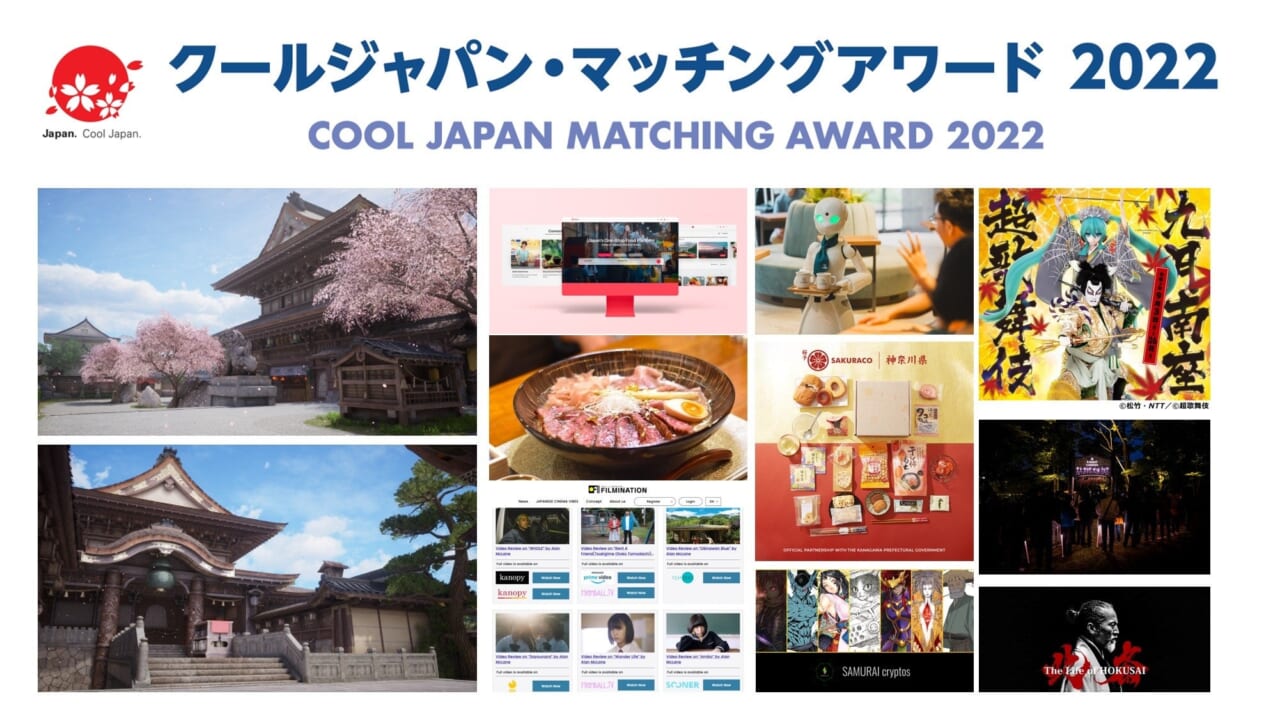 ■What is the Cool Japan Matching Award 2022?
Hosted by the "Cool Japan Public-Private Partnership Platform" (Secretariat: Intellectual Property Strategy Promotion Secretariat, Cabinet Office), we are calling for initiatives to deepen and disseminate the attractiveness of Japan by collaborating across fields and regions to promote the attractiveness of Japan such as food, contents, manufacturing, and traditional culture to a world where new styles are spreading. We received 63 applications from February 15 (Tue) ~ March 8 (Tue), Reiwa 4, and we were selected by the judging panel. By commending the advanced Cool Japan initiatives, we hope that this will be an opportunity to gather and share the wisdom and achievements of Cool Japan's initiatives toward a new world, and to expand collaboration.
■Implementation System for the Cool Japan Matching Awards 2022
◆ Organizer: Cool Japan Public-Private Partnership Platform
◆ Support: Cool Japan Organization / Japan Trade Promotion Organization (JETRO) / Japan Chamber of Commerce and Industry / Tokyo Chamber of Commerce and Industry / Japan Imaging Industry Organization (VIPO)
◆ Secretariat: Intellectual Property Strategy Promotion Office, Cabinet Office
■"Cool Japan Matching Awards 2022″ Official Website
Website URL: https://www.cjma.go.jp/
List of < Award-Winning Projects (9 projects)>
■Grand Prix (1 prize)
Project Title: Disseminating information to the world in Kyoto through games and contributing to the preservation of cultural properties
"Team-Competitive Shooting Game 'Rogue Company' 'Kyoto Job' Collaboration Project"
Field: Regional× Games
Winner: KPMG Consulting Co., Ltd., Kyoto, Japan
Partnered with: Hi-Rez Studios, Inc.
Summary: The stage "Kyoto Job" in which cultural properties of Kyoto are recreated on the game "Rogue Company" was planned by KPMG Consulting in response to the intention of American game publisher Hi-Rez Studios, and was realized with the cooperation of Kyoto City. While it has become difficult for foreigners to visit Kyoto due to measures against infectious diseases, more than 20 million users of the game around the world can experience the cityscape of Kyoto online, and a part of the proceeds will be donated to Kyoto City. This led to the world's dissemination of Kyoto's charms, the acquisition of new fans, and the preservation of cultural properties.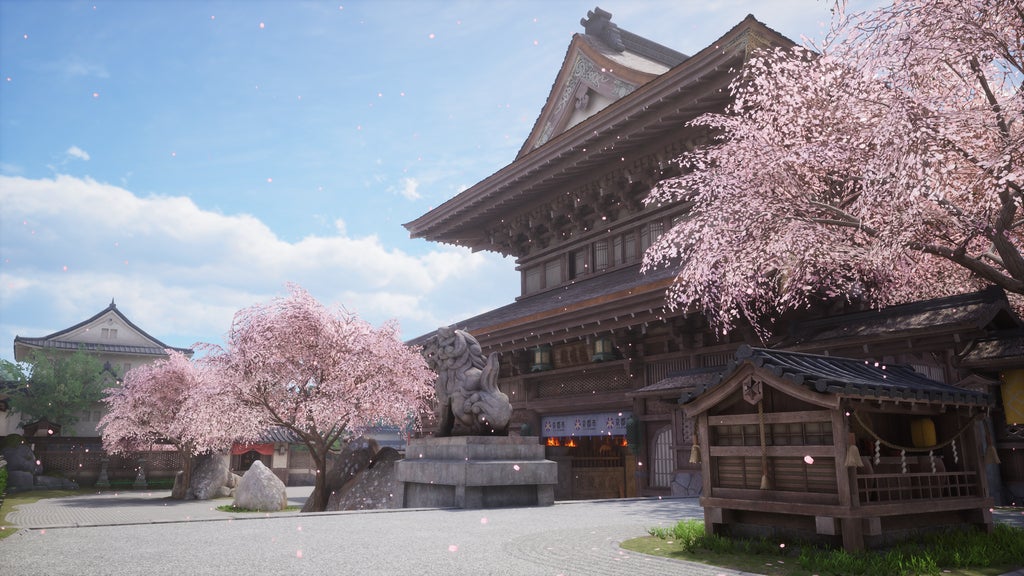 ■Semi-Grand Prix (2 prizes)
– Semi-Grand Prix
Project name: One-stop platform for Japan food "byFood.com"
Field: Food × Online
Winner: Tablecloth, Inc.
Partners: Yoichi-machi, Yoichi-machi, Yoichi LOOP
Summary: "byFood.com (vifood.com)" is a one-stop food platform for Japan that provides video and blogging, food experience reservations, restaurant reservations, and e-commerce functions overseas. Local food has been used as a guide point for foreign visitors to Japan for regional tourism, but as it becomes difficult to visit Japan due to measures against infectious diseases, we introduced Yoichi Town in Hokkaido and Yoichi LOOP and Yoichi Town, and made efforts to distribute a mariage of locally produced and locally consumed food and Japan wine through video. byFood regularly disseminates information to 200,000 people around the world on social media, creates videos with YouTube creators around the world, and has reached 80,000 subscribers and 4 million video views on its YouTube channel. It also contributes to society by donating 10 school lunches per reservation to children in developing countries.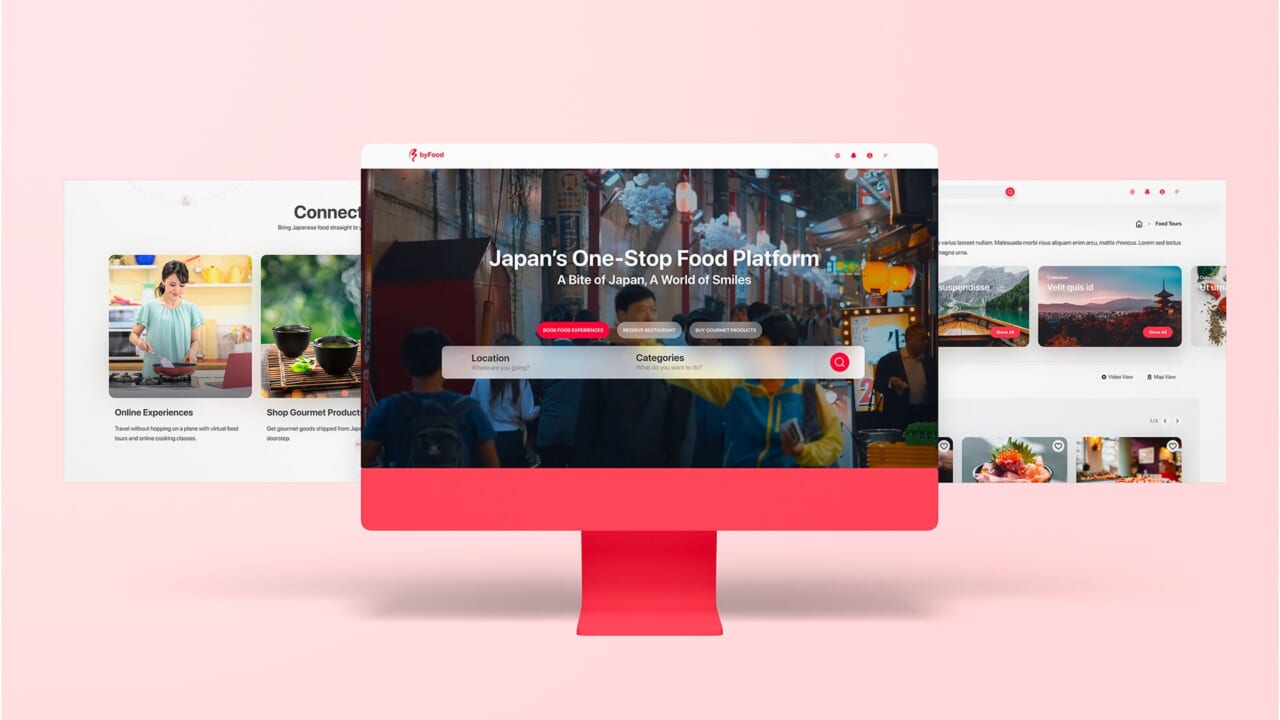 – Semi-Grand Prix
Project name: BtoB platform for overseas expansion of Japan films "Filmination"
Field: Movies × Online
Winner: Filmination Corporation
Partner: Tanabe-Benkei Film Festival, Fugaku Creative Office, 16bit. , Fanfare Japan Co., Ltd., Spotted Productions Co., Ltd., AMG Entertainment, Nagoya Television Broadcasting Co., Ltd.
Summary: There are more opportunities to watch movies on global distribution, and deals for overseas expansion of films are also increasingly being made online. As an online trading platform for the overseas distribution of such Japan films, "Filmination" has developed a system that allows only Japanese rights holders of Japan films and English only for overseas business partners, and can proceed with contracts, and provides them to the rights holders of Japan films. With the cooperation of the film festival, more than 300 contracts were signed in one year. The business of uploading movies for trial viewing to the platform, notifying overseas business partners and proceeding with contracts itself is also being carried out by teleworking from all over the world.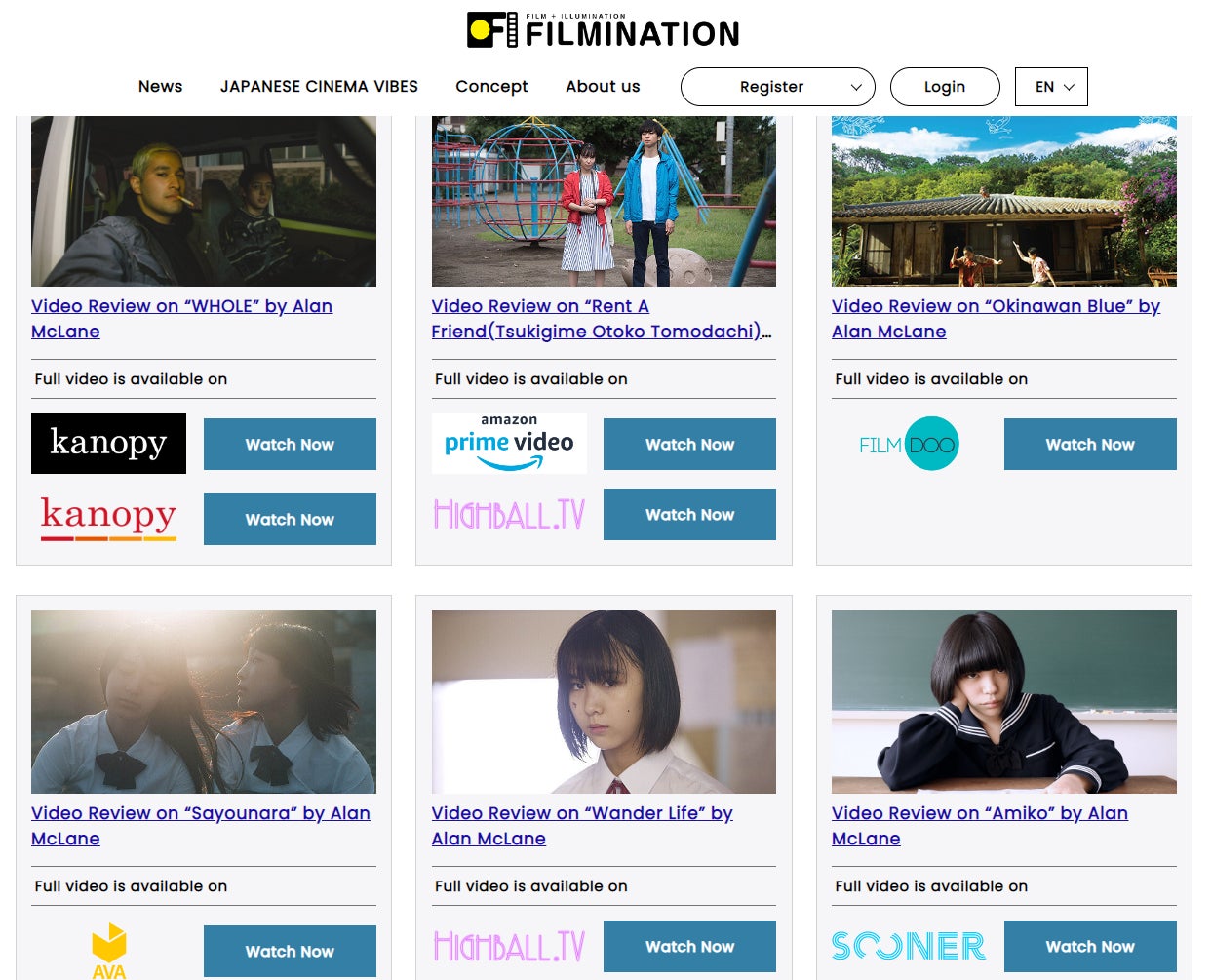 ■Special Prize (3 awards)
■Value Change Special Award
Project title: Realizing a world where you can work beyond obstacles and borders with robots "Alter ego robot café DAWN ver.β"
Field: Telecommuting × people who have difficulty going out × robots
Winner: Ollie Institute, Inc.
Partner: OriHime Pilot, Japan Telegraph and Telephone Corporation, Biogen Japan
Mitsui Fudosan Co., Ltd., Mitsui Fudosan Co., Ltd., and 16 other organizations
Summary: Advocating a new way of working called "telecommuting for people who have difficulty going out with alter ego robots," we have held four event cafes in collaboration with many parties since 2018. In June 2021, the company opened a permanent experimental store "Alter Ego Robot Cafe DAWN ver.β". At Ars Electronica (Austria) in September 2021, a local person logged in to OriHime on the Japan Bridge and conducted an experiment to "visit the store with an alter ego robot". Currently Japan about 70 people who are "difficult to go out" for various reasons, including people with severe disabilities who have difficulty going out of their homes across the country, and women raising children in Australia, are working as OriHime pilots.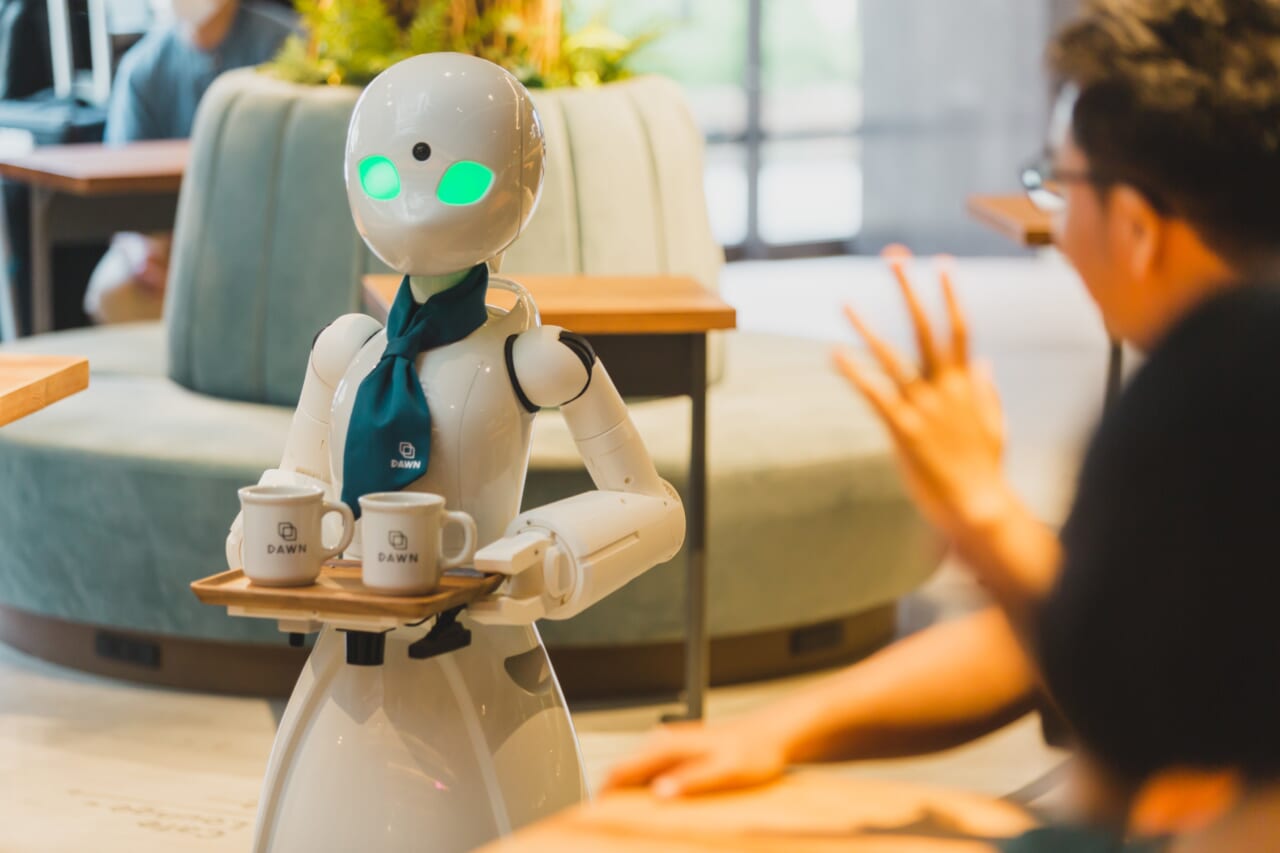 ■Leading Export Special Award
Project name: Cross-border EC "Sakuraco" of Japanese confectionery and tea subscription model
Field: Food ×EC
Winner: ICHIGO Corporation
Partners: Kanagawa Prefecture, Yokohama Shinkin Bank, Marui Foods Co., Ltd.
Summary: ICHIGO, which has been engaged in cross-border EC business since 2015, launched "Sakuraco" in 2021 to sell original boxes filled with Japanese sweets and tea from long-established local manufacturers to the whole world under a subscription (periodic billing) model in order to provide an assortment of Japan Japanese sweets popular with foreigners visiting Japan online. In the same year, in cooperation with Kanagawa Prefecture, the company sold original boxes assorted with products from manufacturers in the prefecture. In about a year from the start of the service, more than 160,000 original boxes and more than 3.2 million sweets have been sold, and by March 2022, the company plans to expand its business to 60 manufacturers nationwide and cooperate with eight municipalities by December 2022.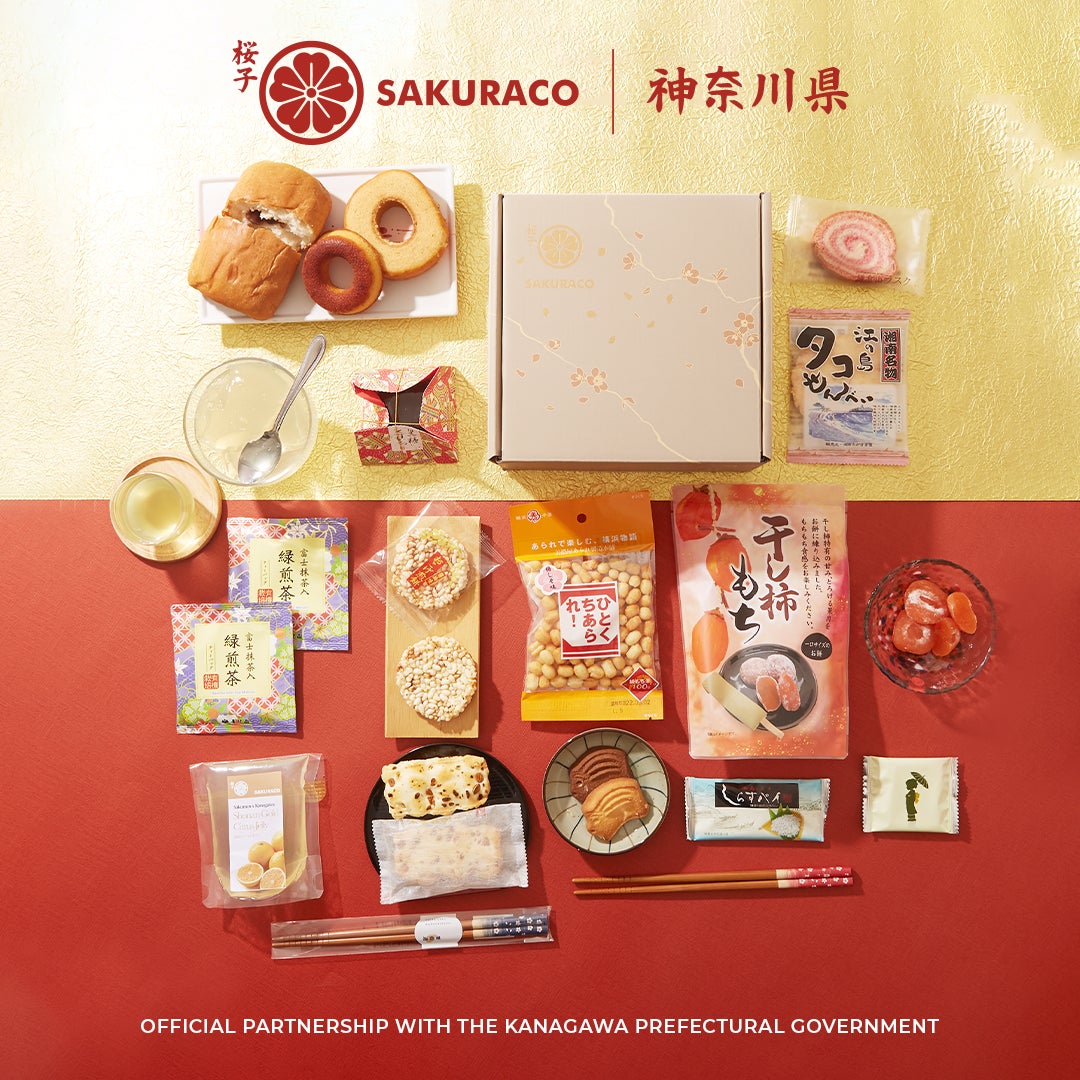 ■Next Digital Special Award
Project name: Japan anime creators' art works sold on NFT "SAMURAI cryptos"
Field: Art × NFT
Winner: Gonzo Corporation
Partner: double jump.tokyo Co., Ltd., creators (Makoto Kobayashi, Renji Murata, Junichi Takaoka, Mori Chiba, Hiroya Iijima, Hakua Utsuki, Ai Yokoyama)
Summary: Anime production company Gonzo and blockchain game development and NFT business Double jump.tokyo will provide seven anime creators with the opportunity to present new creations. Art works with the theme of anime × samurai are sold on NFT. All 1,458 symbol NFTs of the four types launched in September 2021 were sold out within an hour, gaining popularity among overseas NFT collectors, and fostering a global community of more than 500 people on the SNS Discord. In the future, we plan to expand the project to produce anime.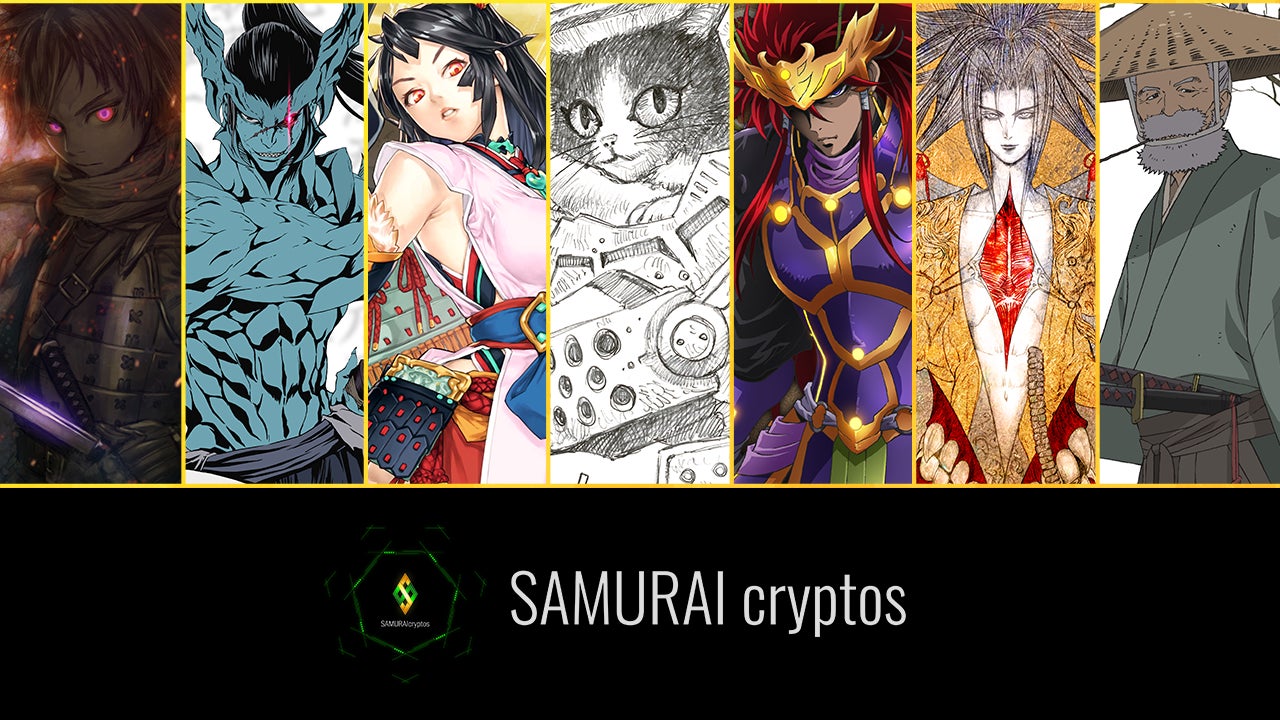 ■Matching Awards (3 awards)
■Matching Award (Traditional Performing Arts × Technology)
Project name: Worldwide distribution of performances that fuse kabuki and cutting-edge technology "September Minamiza Super Kabuki"
Mino: Traditional Culture × Technology
Winner: Shochiku Corporation
Partners: Japan Telegraph and Telephone Corporation, Dwango Corporation
Summary: In 2021, as a live audience performance for the first time in two years at the traditional Minamiza in Kyoto, Shido Nakamura and virtual singer Hatsune Miku performed together. At the climax, the audience performed "Super Kabuki," a production that fused NTT's cutting-edge technology, in which the actors wear the light of penlights waving by the audience. In addition, we incorporated paid distribution of the stage that spread around the world due to the corona disaster, and distributed it online in 11 countries around the world with English subtitles. The easy-to-understand English subtitles were well received, and not only Kabuki and Hatsune Miku but also the fusion of tradition and cutting-edge technology were highly evaluated, and Kabuki was appealed to the international public.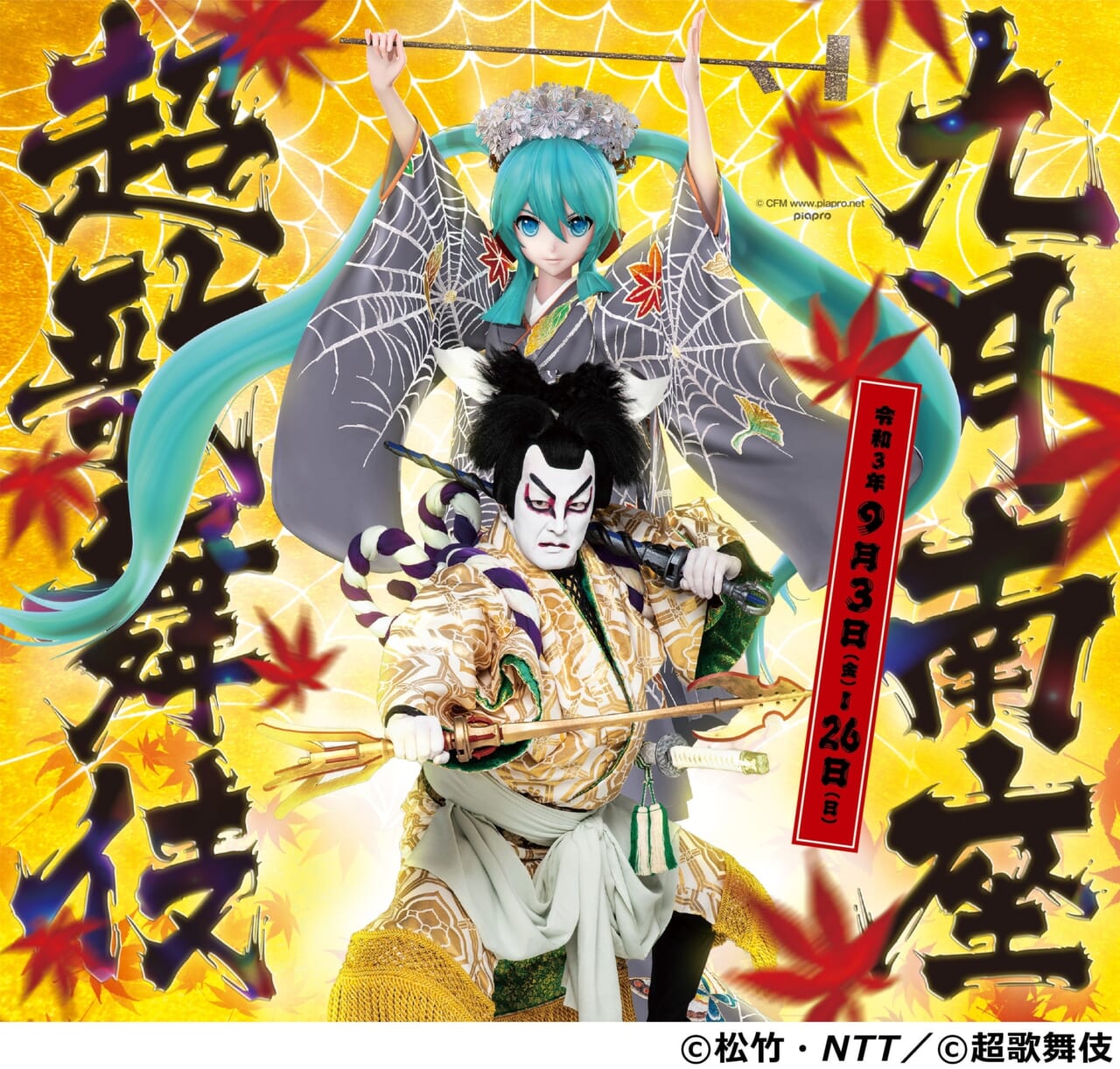 ■Matching Award (Adventure Tourism× Digital Art)
Project name: Lake Akan Forest Night Walk "KAMUY LUMINA"
Field: Tourism× Light, Sound, and Visual Attractions
Winner: Akan Adventure Tourism Co., Ltd.
Partners: Akan Ainu Craft Cooperative, Lake Akan Onsen Ryokan Association, Akan Tourism Steamship Co., Ltd., Maeda Ichien Foundation, MOMENT FACTORY, Ministry of the Environment, Forestry Agency Hokkaido Forest Management Bureau Nekushiro West Forest Management Station, Kushiro City
Summary: Kamu Illumina is a light "activity" where you can enjoy the story of "culture" based on Ainu lore while walking in the forest on the shores of Lake Akan overflowing with "nature" in Akan Mashu National Park, and the content is all three elements of adventure travel. It is one of the "Lumina Night Walk" series produced by MOMENT FACTORY in Canada and developed around the world, and it is the world's first time to be held in a national park. This content was realized through many collaborations, such as supervising the stories of the Ainu people, using the land at the venue, and cooperating with related parties in holding the event in a national park. So far, a total of about 51,000 people have entered the stadium in the two seasons of 2019 and 2021. We aim to attract many people, including inbound visitors, in the future.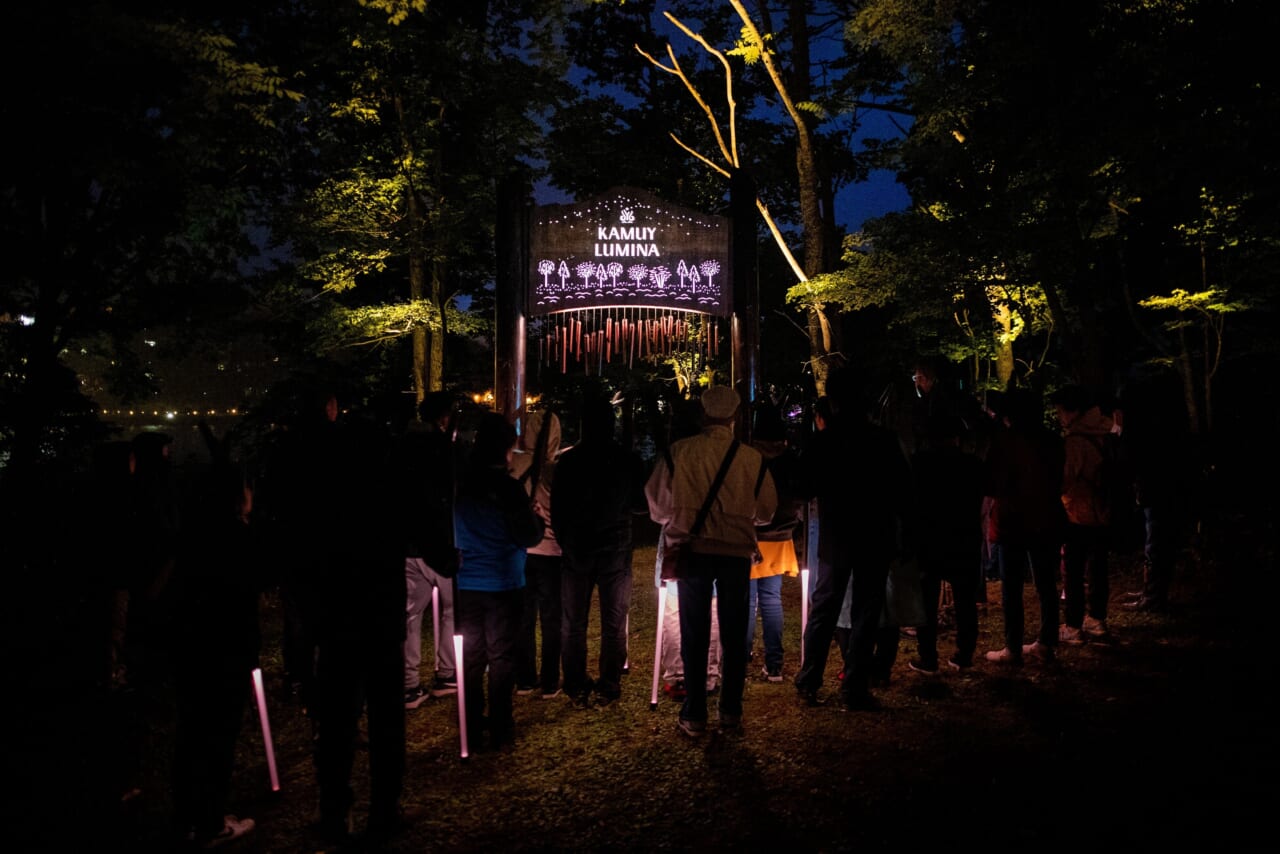 ■Matching Award (Performing Arts × Technology)
Project title: "Katsushika Hokusai's 260th Anniversary Commemorative Performing Arts Work The Life of HOKUSAI"
Field: Performing Arts × Technology
Winner: Global Business Lab, Inc.
Partner: Panasonic Connect Corporation, Zion Corporation
Summary: In 2020, he produced "The Life of HOKUSAI", a performing arts work based on the theme of "Katsushika Hokusai". Directed by the world-renowned performing artist "Katsumi Sakura", he completed a non-verbal (no dialogue) work. Works that combine video technology, such as dance, Japanese instrument performances, and the latest digital projection of Japan paintings, are performed without an audience due to the corona disaster. It was recorded as a video and made available for screening as a video work. In 2021, he exhibited online at the Fringe of the Edinburgh Arts Festival in the United Kingdom, and received a high 4-star ★ rating. In the future, we are planning various developments such as world stage performances and worldwide video distribution.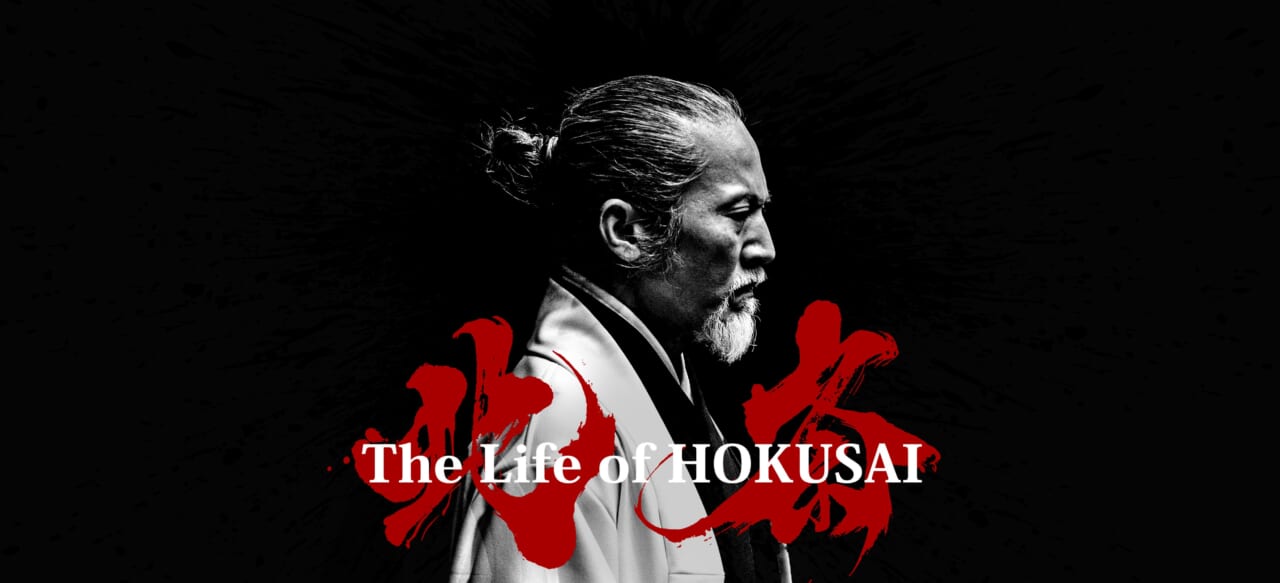 【Contact】
Cool Japan Matching Award 2022 Secretariat (outsourced: Human Media Co., Ltd.)
Person in charge: Onouchi (Ouchi), Hasegawa
TEL:03-5544-9713
FAX:03-5544-9714
MAIL:info@cjma.go.jp