July 14, 2015 We visited Mr. Akira Oma, who is demonstrating his production at Aoyama Square.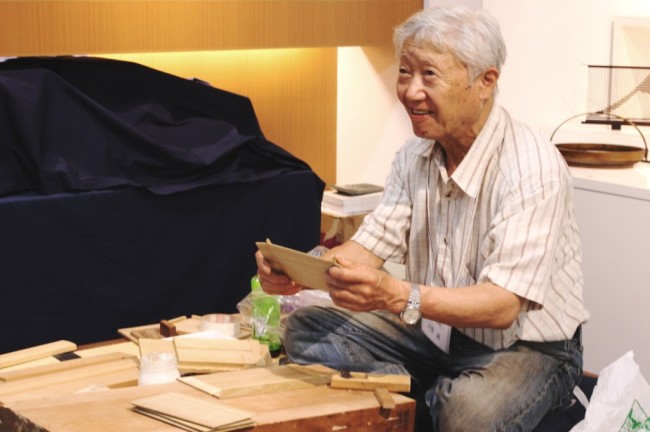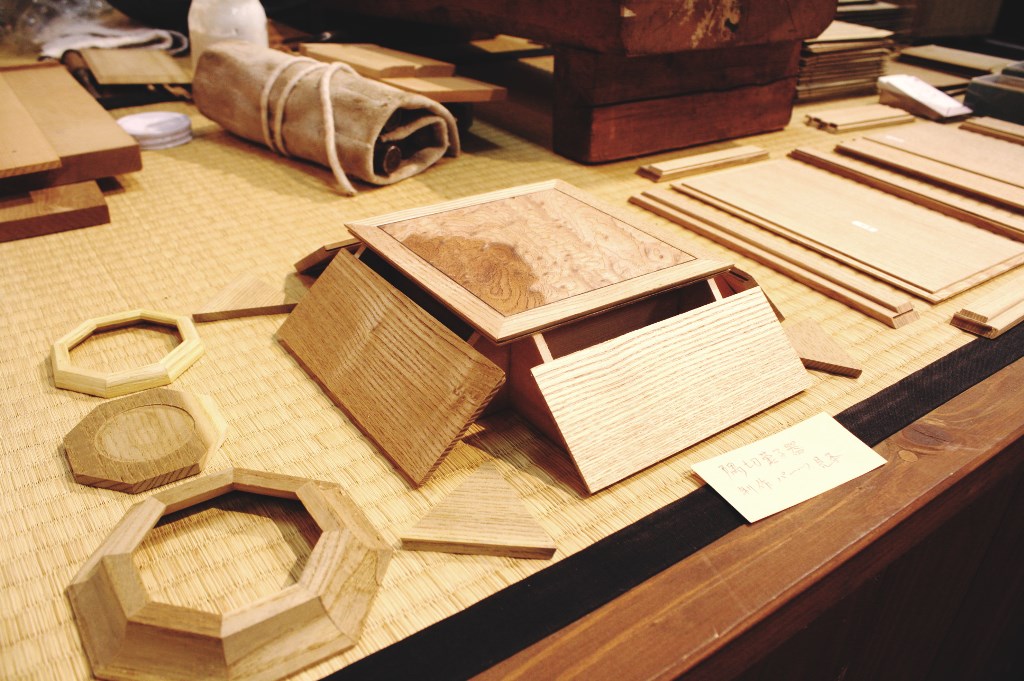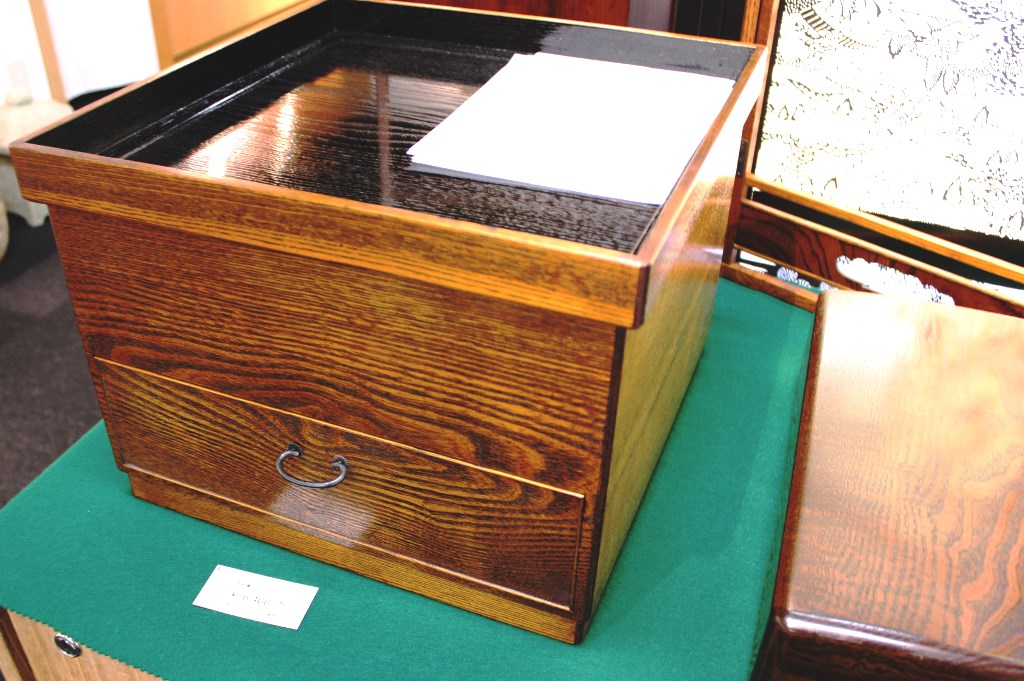 What is Suruga Fingering?
"Fingering" refers to assembling furniture, tea utensils, fixtures, props, etc. without using metal fittings such as nails.
Suruga Sashimoto is said to have been the foundation of the current Suruga Finger Shizuoka lacquerware by the third shogun Iemitsu, where craftsmen are gathered from all over the country and are good at finger lacquerware pass on technology to future generations.
Suruga fingering is a delicate traditional craft
Hand is one of the treasures of traditional craftsmen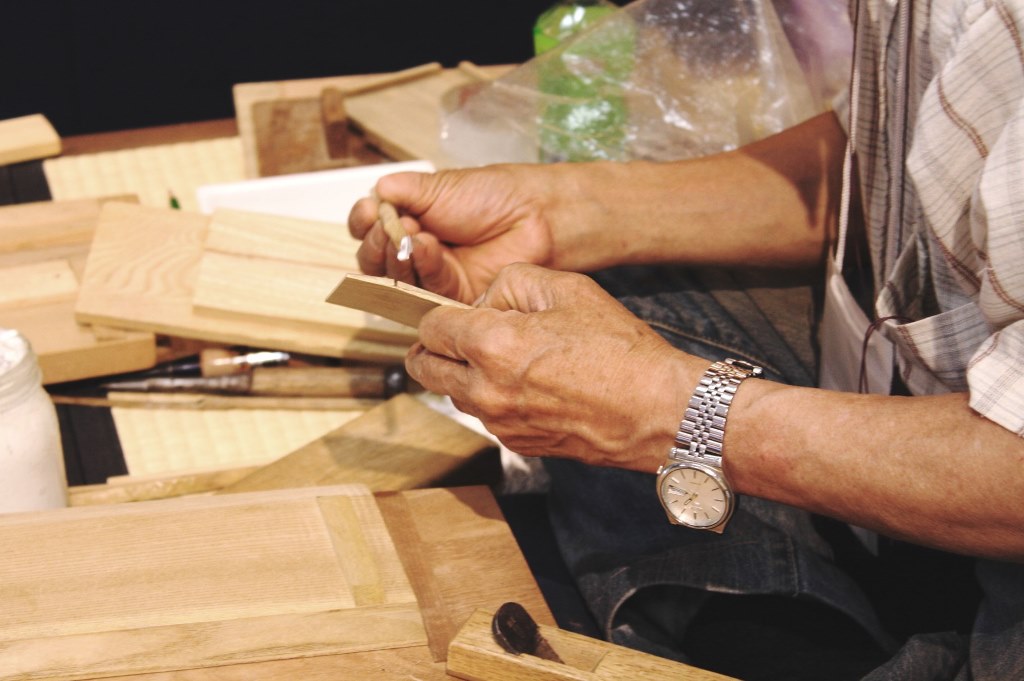 Because all Suruga finger objects that do not use nails etc. are fitted together with wood and wood to make a shape, it seems that even commamilli can not be fitted and can not be fitted if the thickness is different.
However, while talking to customers who visited the shop, Mr. Oma touched it with his hand and muttered, "This is not a different thickness", took out a canna, shaved the tree, and combined wood and wood.
It is said that the hand notices the difference in thickness by having been suruga finger thing for many years.
The customer was also praised for this, "Traditional crafts should not be made in a day!"
a magazine with memories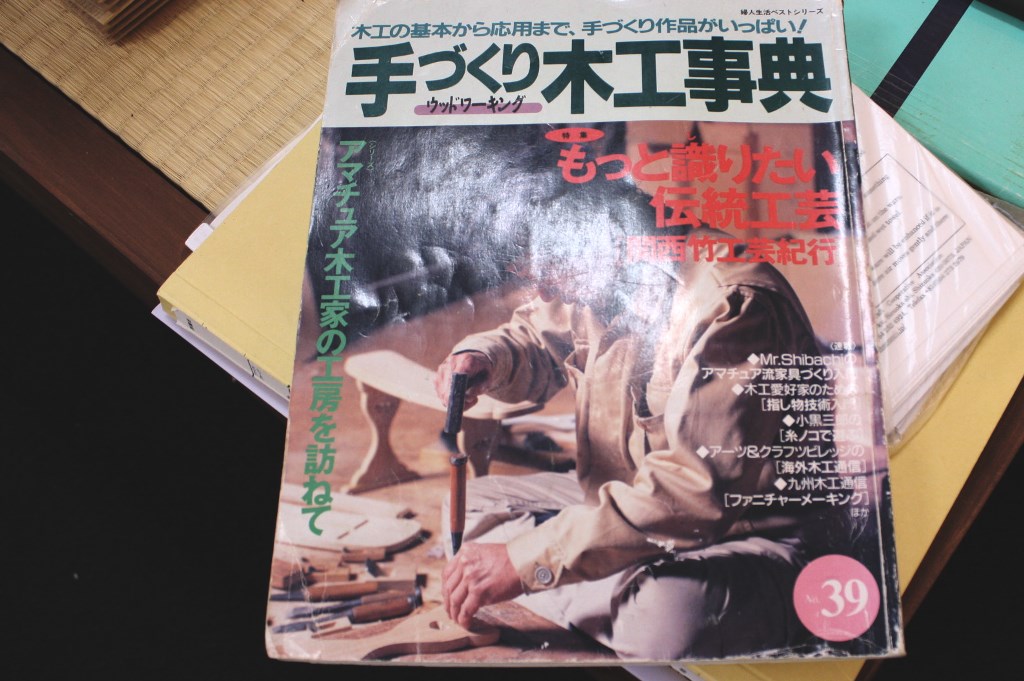 After that, Mr. Oma was involved as a lecturer at the Culture Center Sunpu Takumijuku in Shizuoka Prefecture.
"This magazine has a well-written way to make Suruga fingerings from 1 to 10, so if you are interested, please read it.
About 15 years ago, I was interviewed by a magazine. When I built a workshop in Shizuoka, the media visited me."
During the production demonstration, magazines are also placed near Mr. Oma's work.
Injuries and illnesses depend on your feelings.
Control your body with whatever you want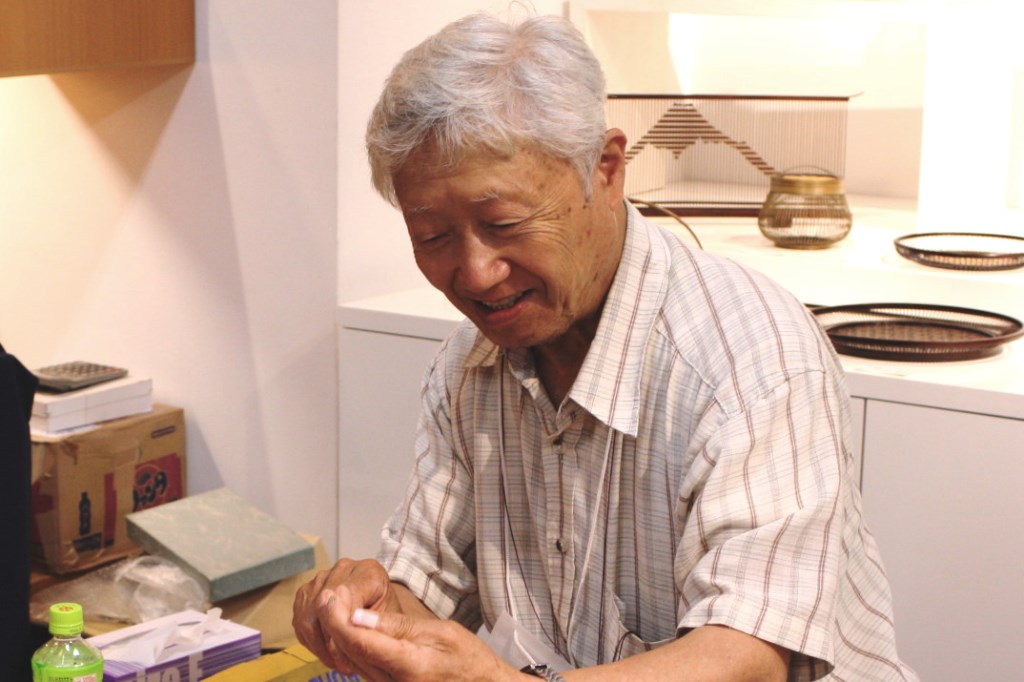 Up to now, Mr. Oma has faced various crises such as cutting the thumb of his right hand with a saw, smoking too much lead smoke when making paper weights due to his own failure, blood glucose levels exceeding normal values, and myocardial infarction.
However, at any time, he thought that "this will be something", and he has calmly analyzed his body.
"As a result, I was able to overcome any event and I am who I am now, but I was angry that the doctor should not decide and act without permission, and I was surprised that an amateur understood my body so much," he said with a smile.
Mr. Oma's hobby seems to be to be mountain climbing, and he also talked about the mountain, saying, "It may be a factor that I can be energetic as I am now because I went to climb mountains here and there."
Having a strong feeling is the key to making life fun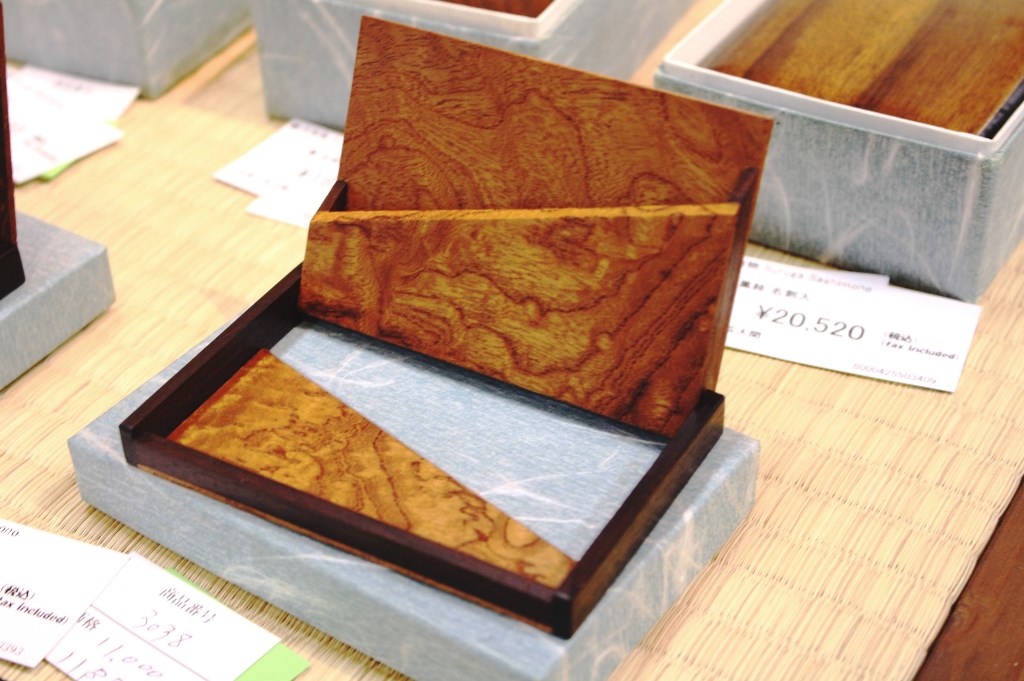 Mr. Oma talks with a really smiling expression and makes crafts of Suruga fingering. It seems that Oma-san sometimes practices it in order to live a fun life.
"Never have a negative idea under any circumstances. By thinking positively about things, things always turn around. Because I believe in it, I have my life now.
If you have a negative idea, you will be dragged by negative intentions and will go to the bad, so you should never imagine it," he said with a straight strong eye.
Mr. Oma still has a culture center in Shizuoka Prefecture. It seems that he has come to make works with a fairly high level, depending on the generousness of suruga finger technique to the students.
When you come to Shizuoka, please stop by by all means.
Click here for Sunpu Takumi-juku where Mr. Oma is enrolled
http://www.sunpurakuichi.co.jp/takumi/
At Aoyama Square, we have placed Oma's works in the Fuji-no-Kuni Traditional Techniques and Japanese Culture Exhibition until July 22.
http://kougeihin.jp/exhibition/2015_0710fuji/