Kamifu Miyako : Kazuto Sunagawa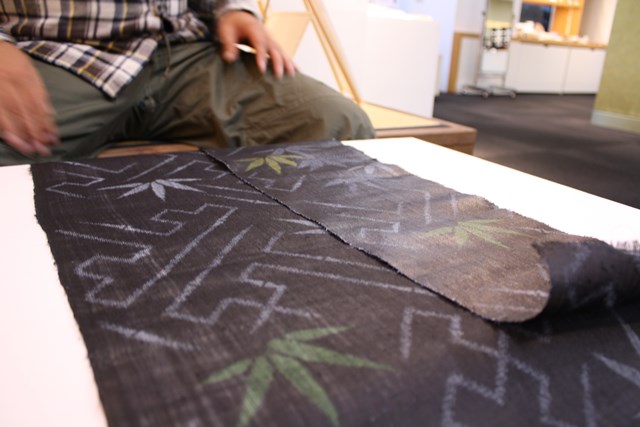 November 20, 2013 I visited Kazuto Sunagawa, who is performing at Aoyama Square.
◇Basic knowledge of Miyako Kamifu is here
http://kougeihin.jp/item/0127/
How long have you been doing this job?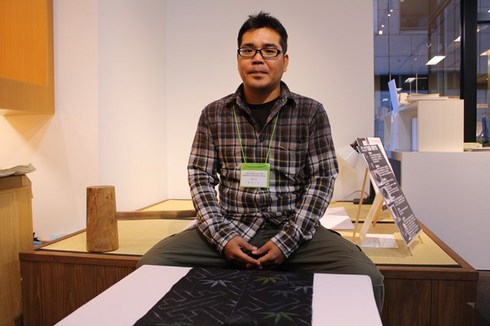 It is the third generation counting from the old man's generation, and it is the eighth year this year.
If I can have children in the future, I would like to pass on this tradition.
How long does it usually take?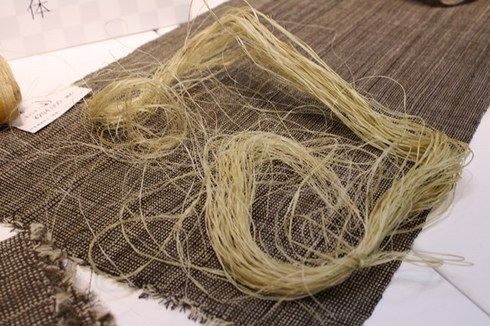 Miyako Kamifu is a kind of hemp,
It is made of a material called "Hemp".
Start by giving the thread one by one with your hands,
It can take several years for the entire process to finish.
Can you do a series of tasks alone?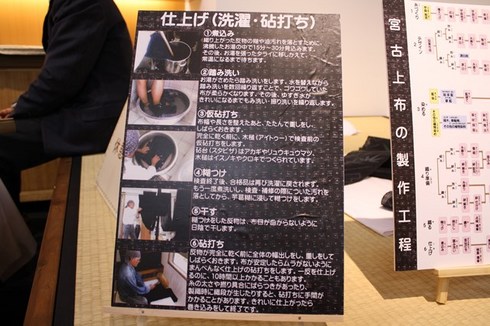 The process is divided into five main processes: thread-making → design → dyeing → weaving → finishing.
What do you care about most when you make?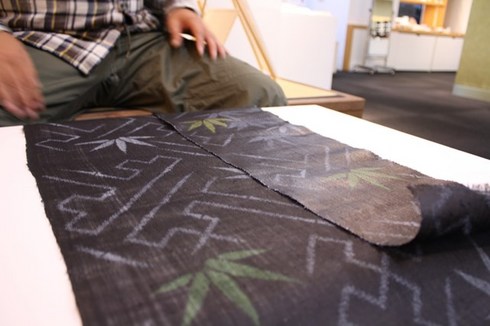 In the process that I am in charge of, many craftsmen are involved,
It's the finishing touch that I've spent a lot of time working on. Beat the cloth uniformly and consistently so as not to damage it,
I try to produce uniform smoothness and luster.
It is a hemp fabric, but the cloth woven and folded is finished,
It is smooth as if you drew a low. The cloth that was folded and smoothed is glossy compared to the previous one before the beating.
Can you see the difference in the picture above?
I want everyone to know Miyako Kamifu more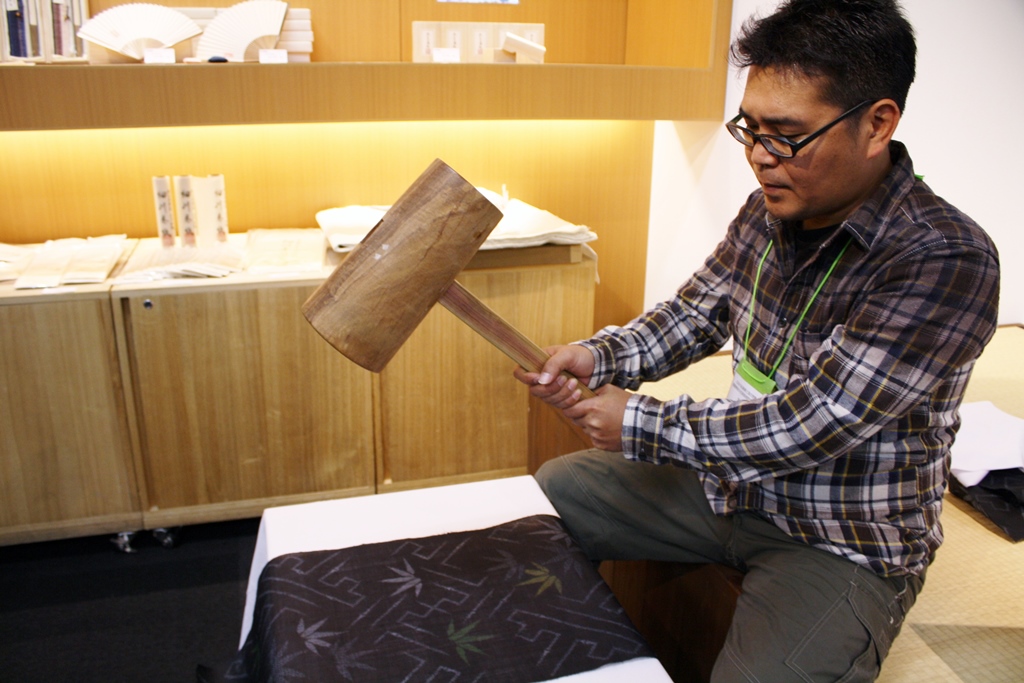 From my father's generation, I untied the kimono I had tailored and started re-washing to revive the buried cloth again.
Miyako kamifu that is rich in breathability and durable and long-lasting enough to be said to be a third generation,
I hope everyone will know more.
Mr. Sunagawa, thank you very much for your talk while you are busy.
Craftsmen perform and experience every week at the crafts section of Aoyama Square.
It is a valuable opportunity to see the "skills" of skilled craftsmen up close.
We look forward to welcoming you!