Kishu lacquerware : Kimiko Tanioka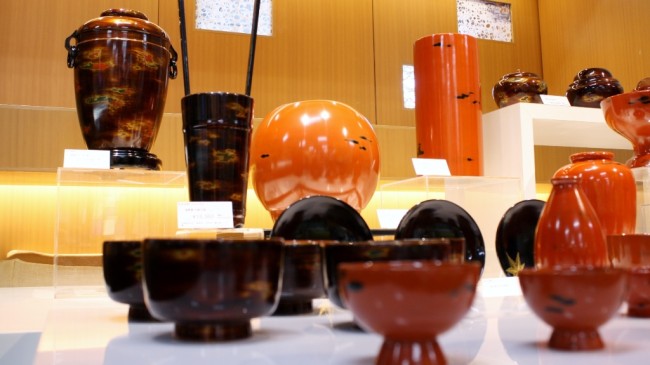 February 7, 2014 I visited Kimiko Tanioka, who is performing at Aoyama Square.
This time, I am here for a special exhibition by Kimiko Tanioka, the fifth generation of Tanioka Urushi Geiten.
-Basic knowledge of Negoro-nuri-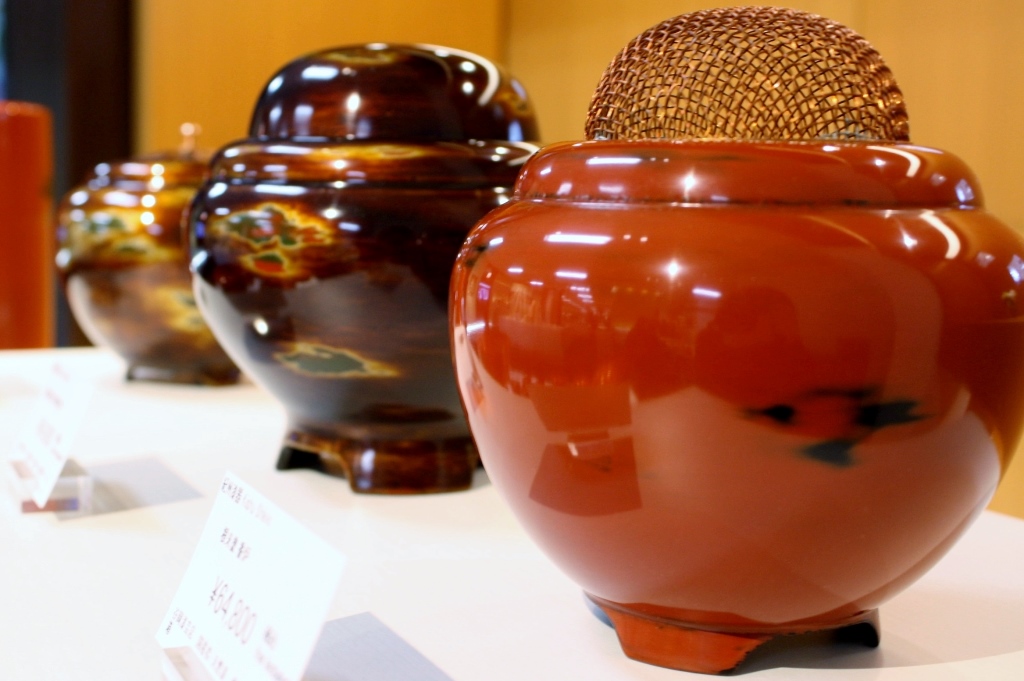 Black for undercoating, "vermilion lacquerware" that paints the top coat to vermilion,
Over the years of repeated use, the vermilion paint wears out,
The undercoated black background comes out, creating a tasteful texture woven with vermilion and black.
It seems to have come to be called natural 'Negoro-nuri' and 'Negoro thing'.
In modern times, the method of sharpening a part of the vermilion top coat and producing the black ground of the base becomes "Negoro-nuri",
It seems to have reached the present age as a typical coating technique of kishu lacquerware production area.
For lacquerware, takano hinoki is dried for at least 2 to 3 years and hollowed out to make it,
Simple, easy to use, and good to the mouth.
In addition, it is excellent in keeping warm in winter, and ice cream does not melt easily in summer.
"Mizuun lacquered" sharpening like a cloud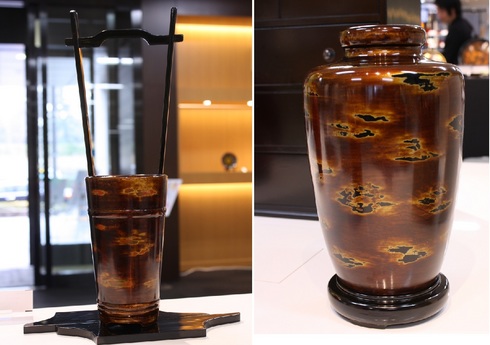 His father, toshifumi Tanioka, the fourth generation, was selected as a "prefectural master" who praised skilled people who have made achievements in the development of local technology and culture last year, and "Zuiun lacquer", which uses several types of colored lacquer in medium coating and sharpens it like clouds, has received high praise.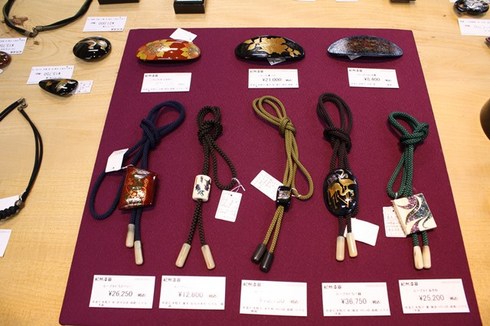 Some people are hesitant to purchase maki-e vessels. . .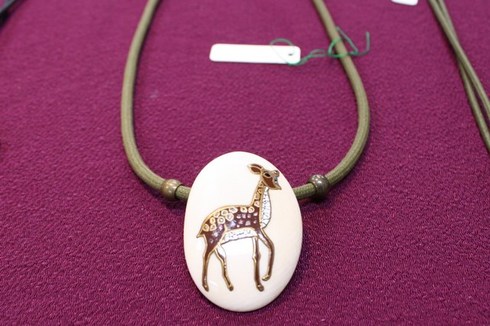 Kimiko-san seems to have produced many accessories that you can feel close to.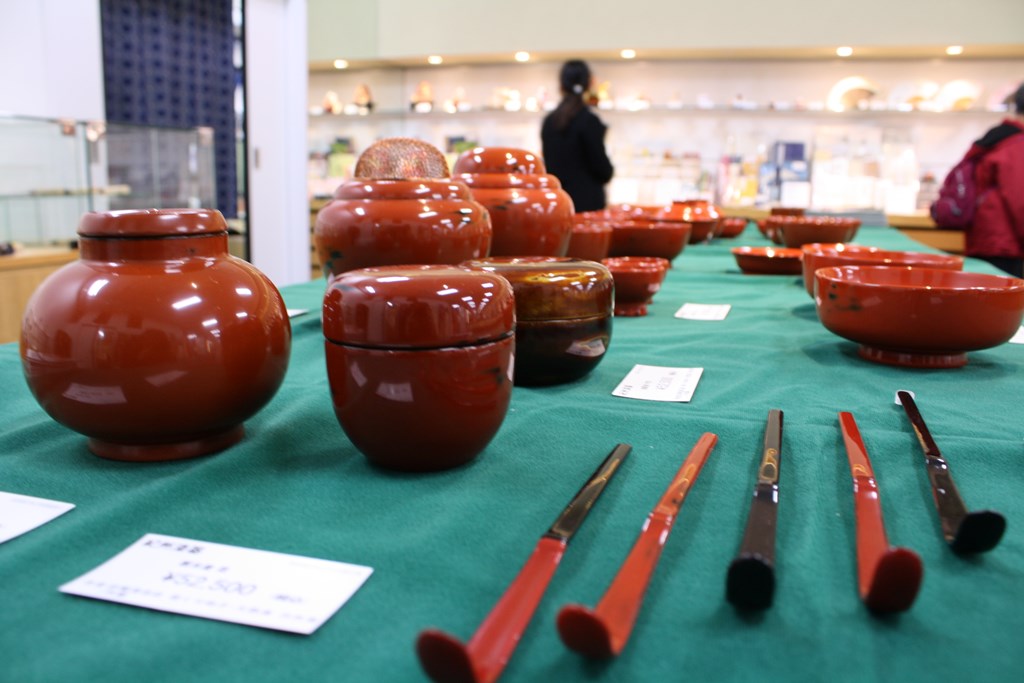 There are many other fascinating works by craftsmen on display.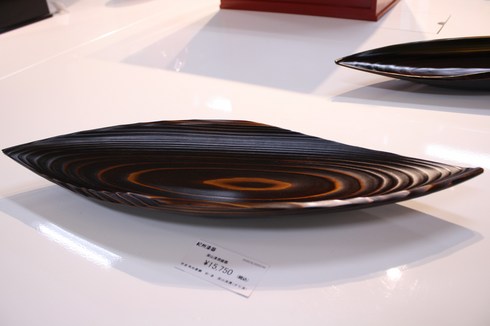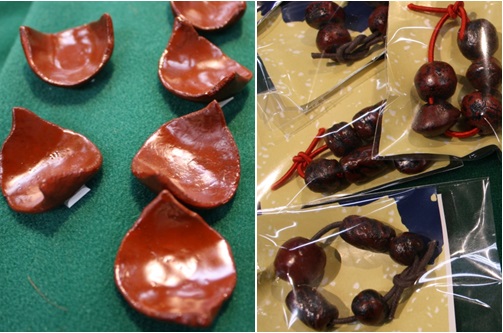 During the exhibition, we are also planning to experience accessory modeling with "dry lacquer" made of base material of Negoro lacquer.
We are planning to make chopstick rests and accessories as in the picture, so please feel free to join us.
Get up close and close with the "skills" of skilled craftsmen
Craftsmen perform and experience every week at the crafts section of Aoyama Square.
It is a valuable opportunity to see the "skills" of skilled craftsmen up close.
Please stop by when you come near us.