Edo Kiriko : Toa Glass Kogei Co., Ltd.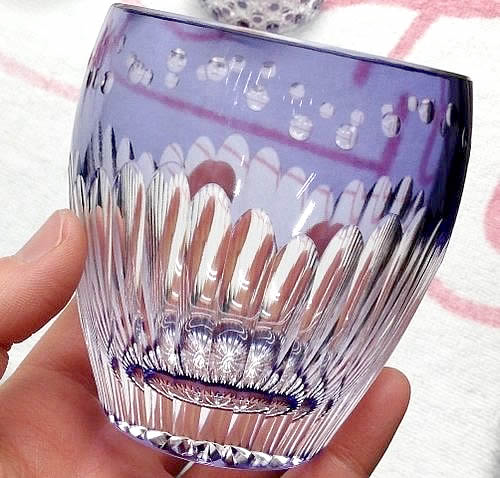 Visit Toa Glass Crafts Co., Ltd., the production site of Edo Kiriko.
February 2015 Staff I, who is in charge of twitter for traditional crafts Aoyama Square, visited the craftsman again this year! The second production area report. Enjoy.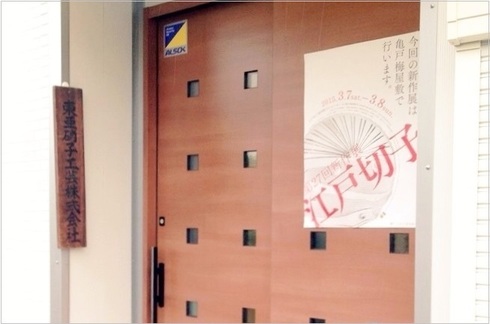 Many of Edo Kiriko's companies are concentrated in Koto City,
Toa Glass Kogei Co., Ltd. has a factory in Ota City.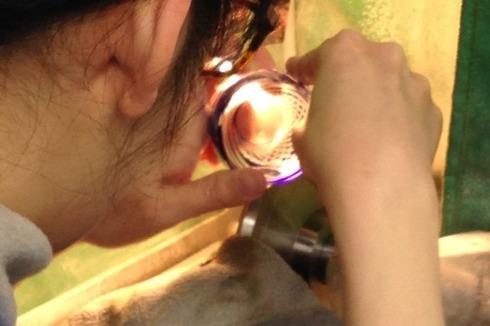 Edo Kiriko is a craft that cuts and patterns glass colored only on the surface with a rotating blade. It seems that the colored part is about 1 mm or less. There are Satsuma kiriko in Kagoshima Prefecture, but one of the major differences is that Edo kiriko has a thinner layer with color.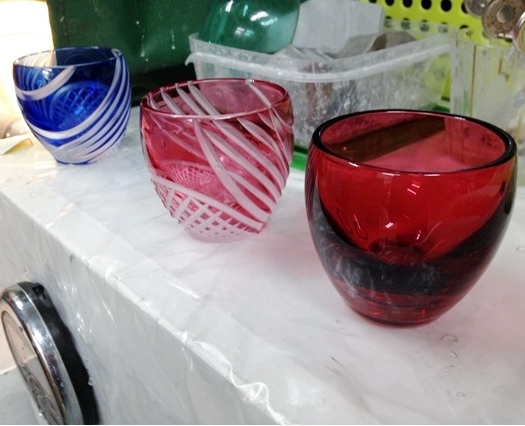 Drinking before cutting (front) and cup with cut (back)
The blade used to pattern is called a diamond wheel and is made of a metal disk with a diamond baked. Available in a variety of sizes and blade shapes, many products are patterned using more than 10 diamond wheels.
The large disk-shaped diamond wheel is off-the-shelf, but the small diamond wheel is originally shaped like the center left of the photo, so that it can be cut into the desired shape, it seems to make an original.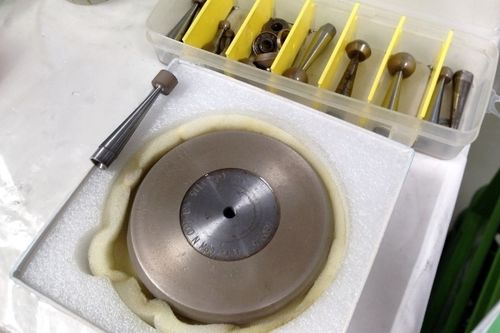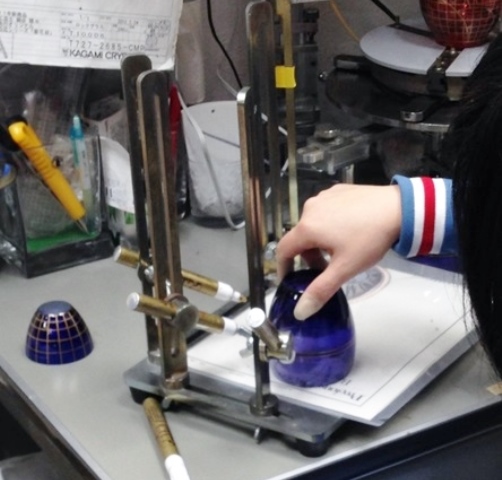 Place a glass on the fixed magic and draw a straight line.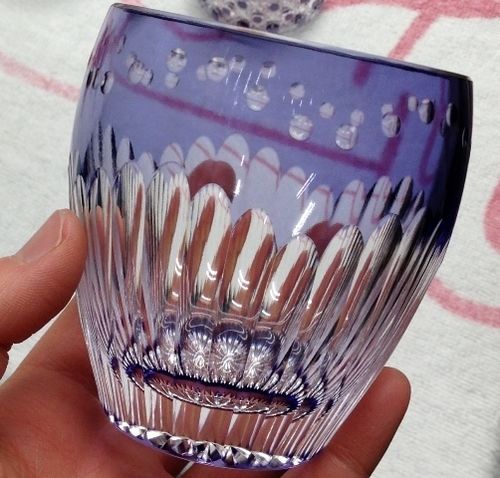 This pattern was made using the line I put earlier.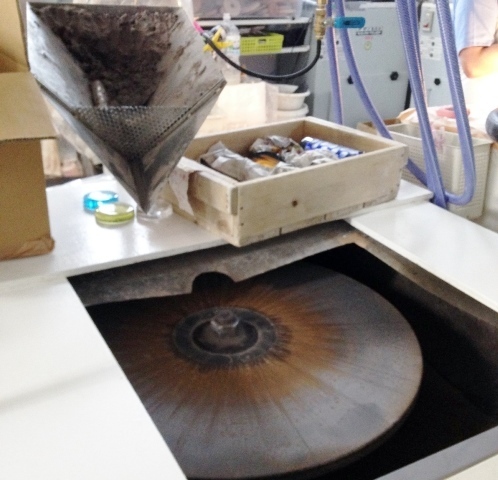 Unlike the diamond wheel I introduced earlier, this is a glass shave on the disk surface. It is used to sharpen the mouth and bottom, or to cut a flat surface. From the upper triangle, use kongosha and water flowing.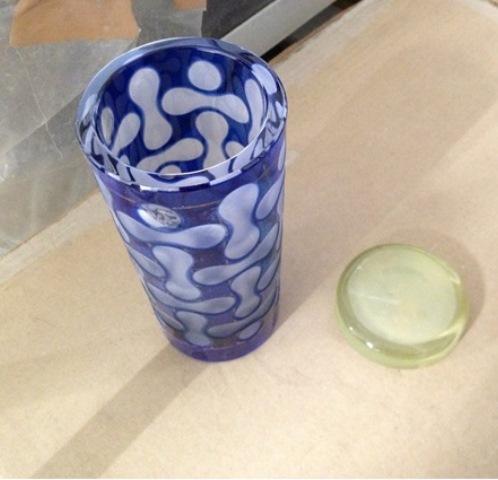 Special equipment is required because glass that has been cut in the process is mixed with the drainage. Even if the demand for kiriko decreases with the times and the area of the factory becomes small, the drainage equipment takes the place than before in accordance with the restriction of the industrial waste which becomes severe.
And then, edo kiriko is lined up on the exhibition stand of Aoyama Square.
The smooth cut lines feel sparkling, and the dullly cut lines have a sense of transparency.
Edo Kiriko's crafts are not only traditional crafts Aoyama Square stores,
We also have it in the online shop, so please check it out!