Yohaku Office Co., Ltd. (Yohaku Office, Meguro-ku, Tokyo, Representative Director Kentaro Shoji) launched QUON, a media that disseminates information on Japanese traditional crafts, culture, technology, and people related to them on Friday, December 24, 2021.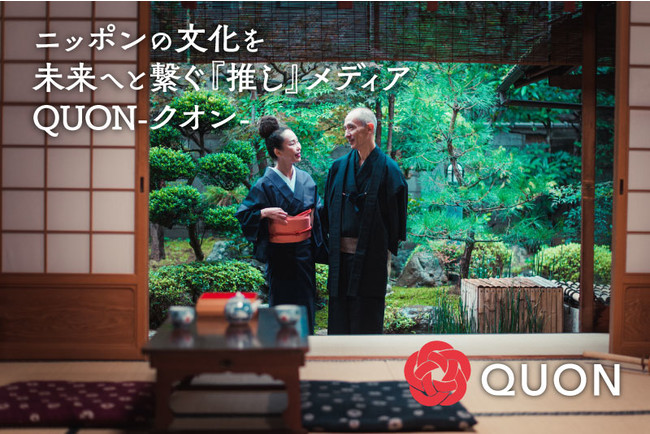 It is a "Nippon Push" media that connects traditional Japanese crafts and other technologies and cultures that have been passed down since ancient times to the future, conveying unchanging values and changes to new forms that match the times.
【Official Website】
https://quon.jp/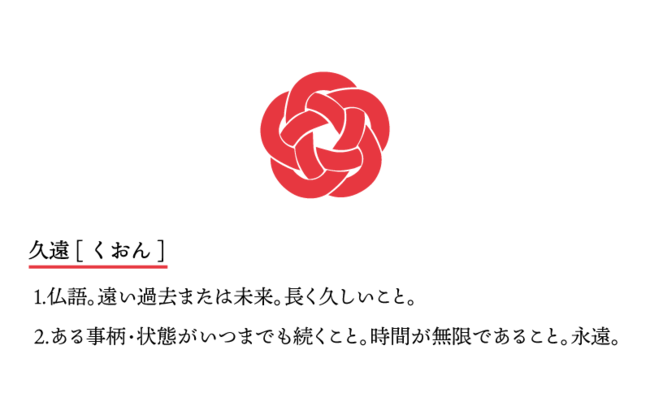 QUON is written as "Kuon", and it means to continue from the distant past to the future forever. It was named from the desire to pass on the technology and culture that has been going on for a long time.
Traditional crafts and culture that have been passed down throughout Japan. There are many cultures and techniques rooted in people's activities in all food, clothing, and housing, such as kimono, Japanese food, and architecture.
Among them, there are things that are weathering or being lost due to various causes, such as changes in lifestyle habits and lack of successors. On the other hand, there are people who are taking on new challenges to stem the decline of technology and culture.
In recent years, the momentum to aim for a sustainable society is increasing, and we would like to look at the ancient Japan, which has been a sustainable society once again. In order to ensure that the technologies and cultures that have been inherited are uninterrupted, can we not just protect them, but incorporate them into our lives according to modern needs? Based on this desire, we aim to develop into a better future together.
People who make materials, those who process, those involved in distribution, people who repair, people who use it, people who attract … With respect to those who inherit all technologies and cultures.

Representative's Thoughts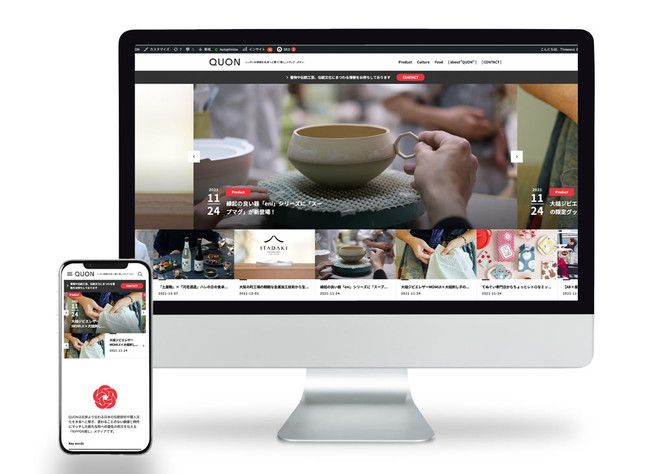 I was born and raised in Hokkaido, and I have seen craftsmen and creators who inherit tradition in various fields such as clothing, food, and housing. However, due to the lack of successors and the decrease in demand, it is difficult to continue to inherit them in the future.
Washoku has been registered as a World Intangible Cultural Heritage, and its precise and delicate manufacturing technology has been highly evaluated around the world. Under such a situation, we Japanese who are always touching may not know the value of Japan the most? Isn't it too commonplace to feel? I came to want them to know that they don't know.
When I thought about somehow spinning japan's wonderful technologies in the future, I realized the importance of getting people to know first and making changes tailored to modern life.
The technology itself, the thoughts and history that have been incorporated are "values" that cannot be replaced by IT or machines.
By turning our value to not only "things" as products but also the story behind them, "things" will enrich your life. In addition, by knowing things, you will see the value of things changing.
The CQUON that we release is [because it is a region] [because it does not fit the times] [Because there is no way to send] … I strongly hope to solve the problems of traditional crafts and traditional techniques that are declining for various reasons such as, and to help develop.
Quon not only properly and accurately conveys traditional Japanese culture and technology, but also thinks every day that we want to create a system that can actively incorporate them in our daily lives and create an environment where people can feel history and culture by directly touching things.
I hope for the future where you will play a role in spinning by using the hub called QUON.

・ A column to learn about Japanese culture and technology
News of Japanese culture and technology
Interview approaching the now of craftsmen
Shop introduction
Event information

We are looking for coverage on the posted information and online!
QUON has information related to Japanese culture.
If you have any information that you can introduce, please use the form below.
In addition, we will actively interview craftsmen and creators of traditional crafts. If you would like to cooperate, please contact us.
https://quon.jp/contact/
Operating company: YOHAKU Office Co., Ltd.
We make full use of marketing, branding, PR, design, and system development to support one-stop from planning to goals. From targeting selection to creating effective creatives, operating SNS and listing advertisements, and measuring effectiveness, we minimize the man-hours of companies and maximize effectiveness.
We will continue to develop services that maximize the attractiveness and value of companies and support their development.
■Company Name: YOHAKU Office Co., Ltd.
■Location: Artesimolenna 3-44-19 Kamimeguro, Meguro-ku, Tokyo
■Representative: Kentaro Shoji, Representative Director
■Business description: Design business, marketing promotion business, system development business
■Phone: 03-4400-1315
■URL  : https://yohakuoffice.co.jp/